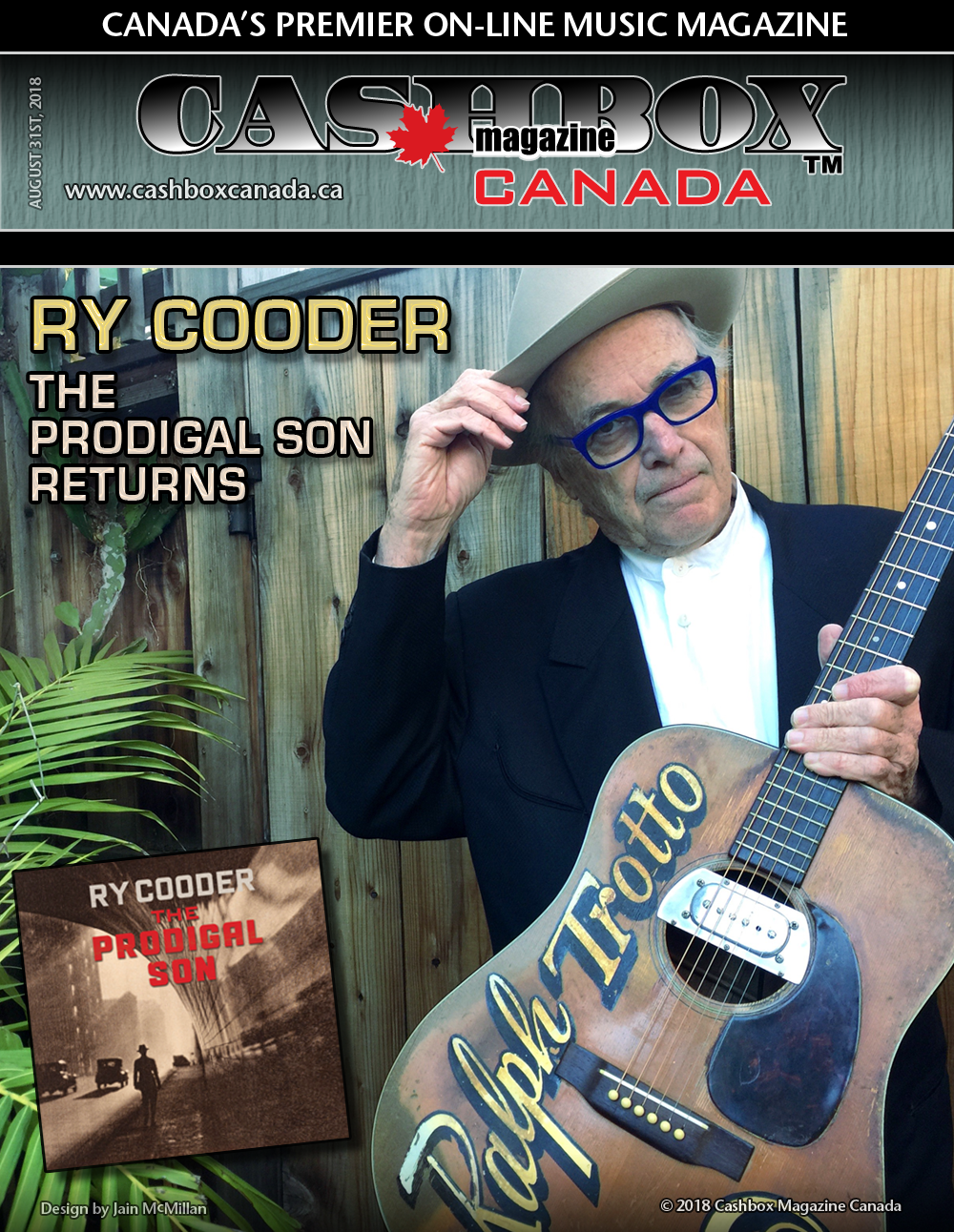 Fri Aug 31, 2018
When one of the world's most accomplished, admired and revered guitarists tells you that how he plays is: "………nothing special. It's just music. All music's the same, all that folk stuff. You just play what you know. You listen to the other guys and try to compliment them," you know you're dealing with a master of understatement. And with Ry Cooder, the humility continues in a similar vein as he looks back over half a century at the absolute peak of musical genius.
From his sideman work with the Rolling Stones – Cooder's the stinging slide-picker on 'Sister Morphine' on the 'Sticky Fingers' album – in the 1960s to his remarkable emergence as a movie music score writer twenty years later, Cooder has always been a guy with a passion for music, performance and unexpected twists and turns. Always ready to play out his socio-political beliefs and hopes in musical form, Cooder never shuns controversy when he feels the time is right, or there's a need to push back against convention or authority.
Take his work with the Buena Vista Social Club, for example, an album and a band that he championed at a considerable personal expense in the late 1980s when the USA operated an absolute embargo on all things Cuban. Cooder, in typically resourceful, committed mode, hooked up with a bunch of aging Cuban musicians and brought their sheer, shining brilliance to the global stage, picking up a Grammy in the process and a personal $25,000 fine for breaching the trade embargo back home Stateside.
He warmly recalls his time with those guys as being a real 'learning curve,' and one he shared with his now principal musical collaborator, his drummer son, Joachim. "I remember telling Joachim to watch and listen to this. It was so great and he had a chance to learn so much so fast from those guys. It was a real steep learning curve sort of thing," he says. Describing the initial connection with them as being '…..a really long story,' he laughs and adds: "It was almost by accident. Fate took a hand and it played out as one of those things that just had to be. And it was a masterclass."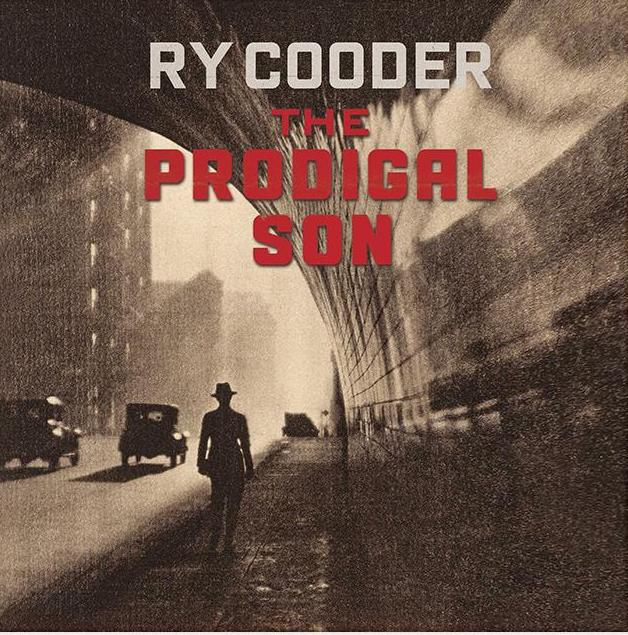 Cooder has long been a guy with a foot in any number of musical camps. For him, music is pretty much a pick and mix affair as he's never been prepared to sit snugly in any one musical-box. From his early work with the Rolling Stones where his delicious slide-work features on tracks on both 'Let It Bleed' and 'Sticky Fingers,' to his close, seemingly seamless fit with Taj Mahal and the Rising Sons, he has consistently surprised with his unexpected twists and turns. His stunning and eclectic acoustic release in 1972, 'Into the Purple Valley,' was truly a breakthrough release which brought him to world attention and may well remain his greatest solo effort. Others, including 'Paradise and Lunch,' again featured his backward glance at straight-on, traditional-tinged acoustic blues. In many ways, he then went on to confound his fans and critics with the stand-alone 'Jazz' album. Others then included a much rockier and even popular-music vibe with 'Bop Till You Drop,' before again spinning off in yet another direction with his work with squeeze-box wonder, Flaco Jiminez, and his 'Chicken Skin Music' and 'Showtime' explorations.
And, as if that wasn't enough, he slipped off to Cuba to chase up and rediscover many elderly Havana music giants such as pianist, Ruben Gonzales, singer, Ibrahim Ferrar, and bassist, Puntillilta, to play, arrange, produce and record the Buena Vista Social Club offering in the late 1980s/early 1990s, a band he took to New York's Carnegie Hall to great acclaim, a collaboration that picked up a Grammy. In addition, he has found the time to become involved with the highly competitive world of film, where his stinging slide work, 'Paris, Texas,' remains immensely popular and immediately distinctive. Asked about the movie-end of his career, Cooder shrugs and says: "It was never expected. It just kinda happened. It was like it was meant to be. Cool fun. It means I can sit at home with a guitar and work without the hassle of life on the road. It was all really an accident."
However, whatever he touches, he invariably returns to his blues roots, recalling his early love for the music of the late Blind Willie Johnson, an interest that plays through even now, on his latest release, 'Prodigal Son,' with a hauntingly gripping cover of 'Nobody's Fault But Mine.' "Johnson is still one of those guys, a really wonderful player who can always grab my interest. I return to his stuff again and again without ever getting bored by it," he says. "When I was a kid I'd pick up an album, say, an old LP of Johnson's, or maybe a compilation LP, where he featured. I was much younger back then, of course, but the music spoke to me. Back then, some of the stuff could only be found at specialist stores or outlets, or from blues music collectors who had old 78s. It was difficult at times, and some of the albums and 78s were tricky to handle."
Looking back over his career, now over half a century at the top, Cooder confirms: 'African American music has always been a favourite of mine. There is always that wonderful rhythmic sense and a versatility, a freedom with it that just sings out. Blues music has that at its heart."
Cooder also singles out the music of another two, late US blues masters, mandolinist Yank Rachel, as a tried and trusted favourite who has influenced his approach: "Rachel was wonderful, he really knew what he was doing. He had a feeling that was irresistible. Rachel and Sleepy John Estes were both remarkable musicians. I knew them both briefly. They were very different kind of guys. When I was first interested in the music, I'd get their LPs as well as Willie Johnson's, slow them down, listen and try to learn their stuff. They were huge influences on me over the years."
From the early age of around three, Cooder became hooked on music, picking up and largely teaching himself guitar and mandolin. And as West Coast kid, he found his exposure to the folk-revival extremely limited. The rediscovery of US bluesmen being mostly focussed on the New York, East Coast end of the country, Cooder worked hard making connections with occasional musicians as they passed through on tour. "I'd hang out, turn out at gigs and talk to the guys afterward, get them to show me what they were doing, how they were playing the stuff. There'd be Bill Monroe, Doc Watson, all those guys. I was still in High School at the time."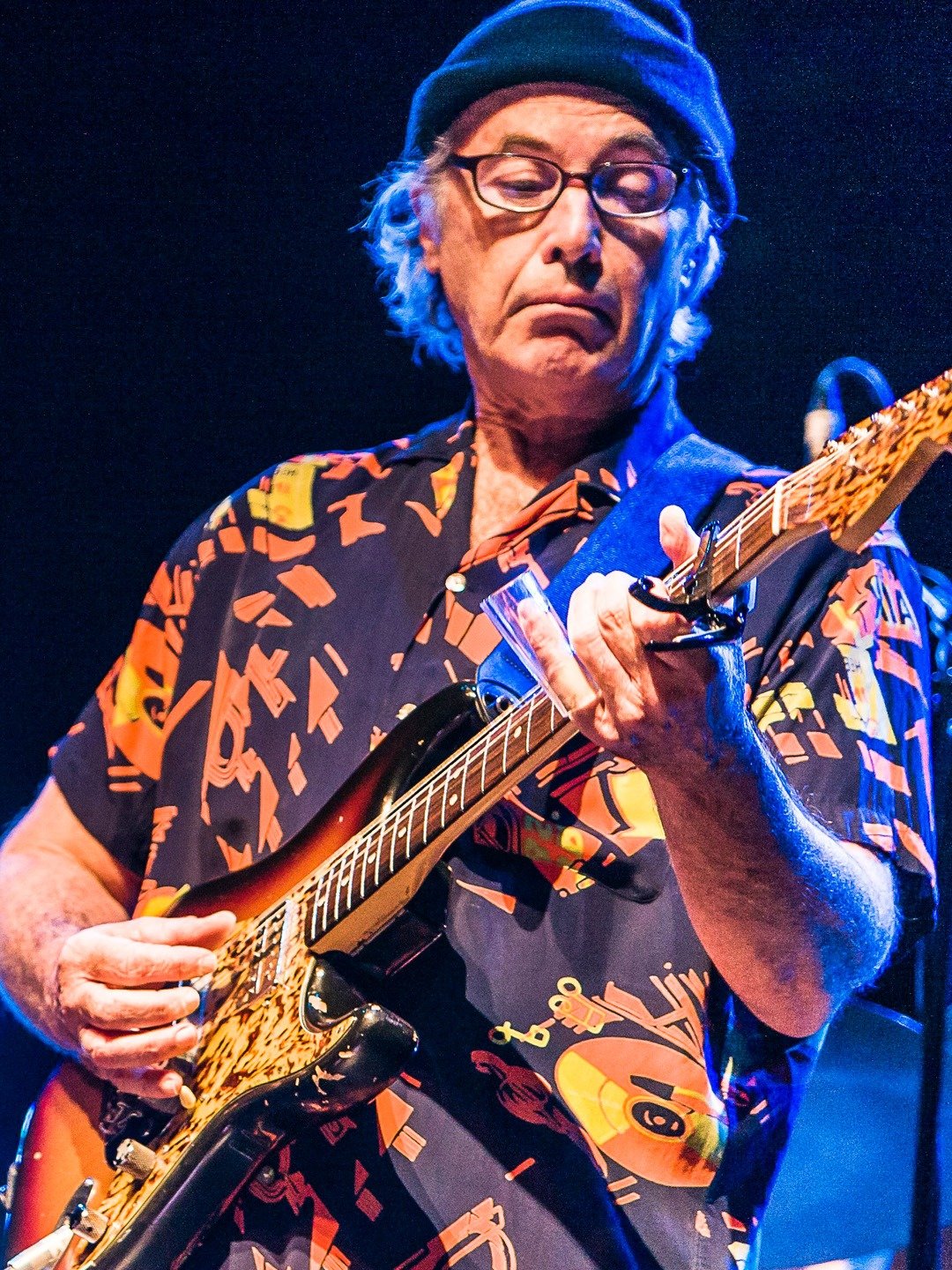 Connections at the time included the extraordinary blind, Appalachian acoustic picker, Doc Watson, a guy who worked both country and country-blues music as part of his normal delivery. Cooder confirms picking up tips about guitar from Watson, but also singles out another notable old-timer, the late Tom Paley, for his help over those important years while his own style and skill were still evolving: "Tom used to pass through from time to time. He was with the New Lost City Ramblers back then, and I caught him whenever possible. He was always helpful, friendly and patient. Back then, I didn't know about open tunings really. Tom introduced me to and taught me a lot about using open tunings. Still a style that is central to my playing." A few years ago, Cooder and Paley reconnected in London – where Paley lived for many years prior to passing in 2017 - when Cooder attended the BBC Radio 2 Folk Show annual awards to receive a lifetime achievement award.
These days Cooder frequently works with his son, Joachim as a drummer/percussionist. "He was listening to music in the womb, I guess. It's always been part of him, of his life," he quips when I ask if Joachim has never been tempted to pick up on guitar, given his father's reputation. "No, he never really had an interest in picking guitar. He has a wonderful sense of rhythm, is almost a natural drummer. He's always been happiest as a drummer."
With a new album behind him, 'Prodigal Son,' Cooder laughs when I ask where the title comes from: "It's just one of those things, nothing should be read into it. You know, you write a load of stuff, put it together in the studio and at some point have to give the album a title, a name. I just picked that track title for the album. It's a release with gospel and blues at its core, music that is timeless, that reflects a tradition, a way of life."
We both express our mutual sadness at the recent death of his old blues buddy, vocalist Terry Evans, before Cooder adds that he's going to take the new album out on the road with a North Carolina vocal outfit, the Hamiltones, who will, in effect, be replacements for Evans. "I thought it would be near impossible to find anybody to replace Terry, then I came across the Hamiltones, looked and listened, and knew they were great. They work well with what I'm trying to do with this album."
"I wasn't too keen on touring, promoting the new album, but Joachim persuaded me to give it another go. A while back, we went out on a tour with Ricky Skaggs and the Whites. Joachim reminded me of how much I'd enjoyed it, how much fun we'd both had. So, I thought, sure, let's try it again. Joachim's real pleased, we're looking forward to it."
However, he then hints that the time is approaching when he will happily retire from the touring life: "The road's just too hard on me now," he says. "It's hard to manage, can be hard to make a buck, make it worthwhile. You spend, layout, say, two-dollars to get a return of twenty-five cents. I enjoy the film score writing and can see myself settling down into that sort of thing in future, working from home without the need to take to the road."
Discography:
Ry Cooder (December 1970)
Into the Purple Valley (February 1972)
Boomer's Story (November 1972)
Paradise and Lunch (May 1974)
Chicken Skin Music (October 1976)
Show Time (August 1977)
Jazz (June 1978)
Bop till You Drop (August 1979)
Borderline (October 1980)
The Slide Area (April 1982)
Get Rhythm (November 1987)
Chávez Ravine (May 2005)
My Name Is Buddy (March 2007)
I, Flathead (June 2008)
Pull Up Some Dust and Sit Down (August 2011)
Election Special (August 2012)The Prodigal Son (May 2018)
For more visit: www.rycooder.com