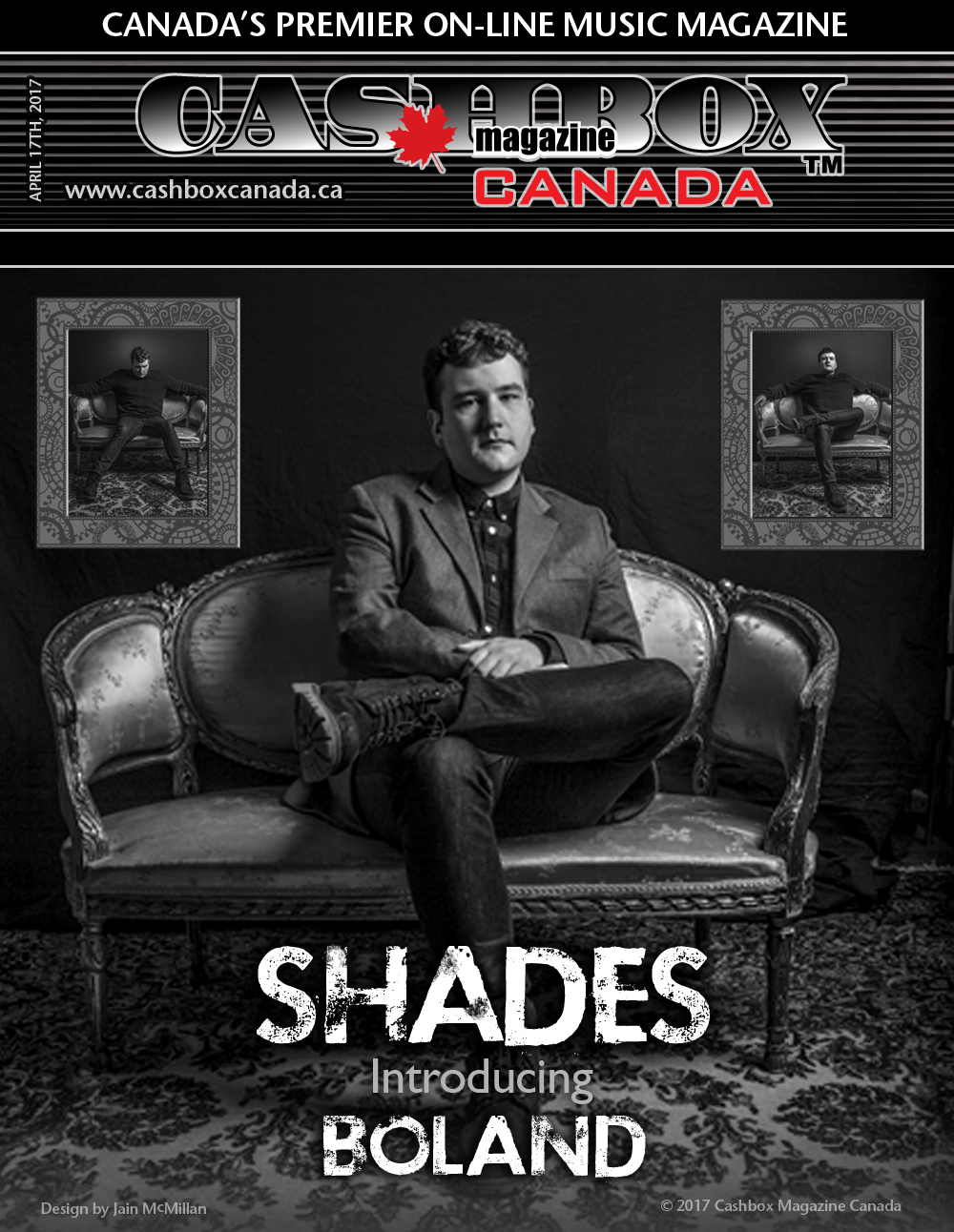 Fri Apr 14, 2017
The debut album by Toronto hip hop/rap artist Boland has been a long time coming but the artist will be here for a long time .
The title of the project 'Shades' suits both the album and the artist. The album shows the many "shades" this young poet has observed and documented in his life and "shades" suits for his signature sunglasses.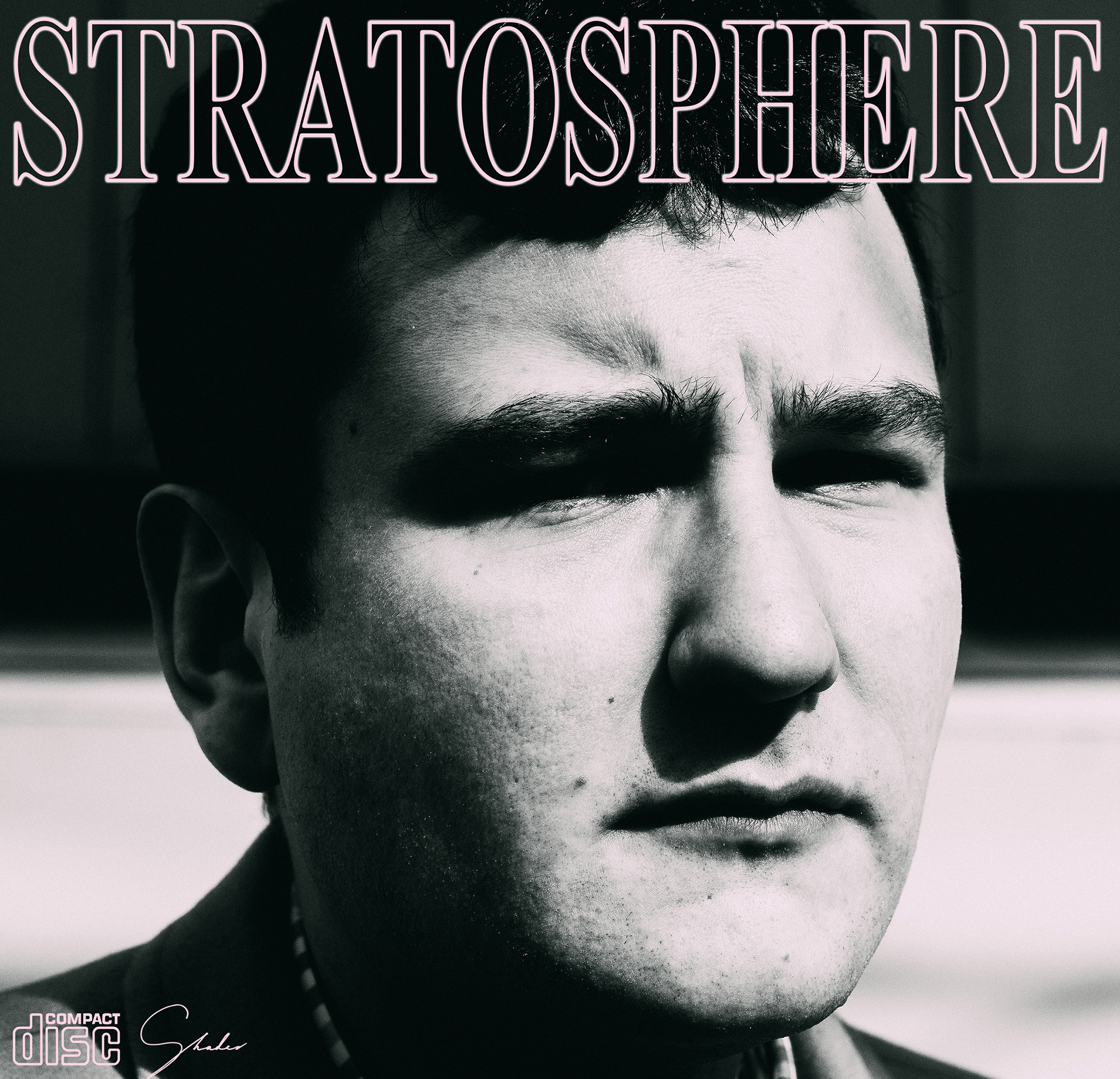 'Shades' is the first complete album project for Boland and it shows the maturity and honesty that is now so evident in his music and his life. I have known Michael Boland since he was a young artist, have watched his development and seen his inherent creative ability blossom. His early love of all things Dylan has served him well. He has taken Dylan's ability to put into rhyme and rhythm the thoughts of his generation and molded and honed it to make it his own. "I feel like I'm in a good place now and I have to say that sobriety is the key. Since I got sober everything is much clearer and I have the drive to do what I meant to do."
The first single from the album is "Stratosphere" features veteran Toronto rapper D-Sisive has a release date of May 18th and is available for free download on Soundcloud https://soundcloud.com/iamboland/stratosphere-feat-d-sisive . It will also be available along with the album on Spotify and Apple Music on May 1st. Both the single and the album were produced by Nathaniel Smith aka Nawms (a long time collaborator of Boland) and the tracks were put together in Toronto studios.
The future holds ambitious plans as this summer Boland is launching the project "No Days Off " where he will be releasing one song a week for 13 weeks. Keeping it all in the talented family later this month there will be a video to accompany the single directed by Boland's sister, actor/director Katie Boland.
As Boland says in 'Grey Shades', "There's more to take away, watch the black and white combine to make a perfect shade of grey. I'm talking perfect shade of grey. I'm just talking to ya."
Perhaps the best way to introduce this young artist is by the lyrics from his song:
Introducing Boland
Give me space to unwind
A place for me to travel from this hatred inside
A quiet place to meditate unravel through rhyme fly and levitate,
heavens gates get so hard to find
Surrounded by the hatre d facing Satan I quarrel
Bottle up the love in me to spend it tomorrow
If I ain't about it always who the fuck am I in silence
The man inside my mirror? I fear him, he lacking balance
Strength inside these shoulders I carry the boulders gladly yet
I wonder if my daddy's always happy that he had me cause man
I get a reckless obsessed with the weight and pressure
The pain of patience stresses the lack of its fucking hectic
The passion is not a blessing, at least it isn't always I wander away from
innocence sometimes the heavens call me
Sometime s the he avens call me,
Sometimes the heavens call me
I'm sorry I'm fucking busy I'll try and pick up tomorrow
The sickness inflicts the sorrow, sensitivity renders me empty I seem
dismembered intentions are hard to follow
Hard to get a read, it seems,
The others sicken me I let the dreamers sit with me
And cut whoever's in between
Fuck em, fuck em, I laugh sit back disgusted in fact, I never trusted I
lack, that human function these days, I've learned my lesson, the past has
turned to present
I rap national treasures, I snap, in every session alas
There's nothing shown for me I reap whatever sewn and weep,
For the soulless weak and lonely never show in teeth
Hand the throne to meek, not mill I mean the meek, the real, the saddened
and the battered, never known to speak
Damn, speak it loud speak it proud and true
If no one has before I am allowing you
Cause what I've found in you is solace never known
A place for contemplation where I can atone
Leave the truth exposed ruthless when I root these tones
In my soul alone and holy where I like to roam
Homie, the light gets shown lifeless when I write these poems,
I fight these flows I'm mighty though I might be very likely thrown
Off this planet soon, manage through the damage new panics leave me damned
the doom dances all across the news
On the tv screens, on the BBC the CNN the NBC and every other in between so
I don't watch those, I keep my eye for potholes been marching since I was a
snot nose
You can ask all my Apostles
Colossal when I drop flows,
Sickening with a bic pen
6 10 with this diction indifferent to all the riches
I don't give a fuck,
I was touched by something bigger watch
it lift me up
Addicted to it, love the rush
I'll be speaking through the pain
Until them angels callin' out my name
Introducing boland
Watch for this name, Boland. The future looks bright.
Links:
https://www.iamboland.com
https://www.facebook.com/iamboland/
https://twitter.com/iamboland
https://www.instagram.com/imboland/
https://soundcloud.com/iamboland/stratosphere-feat-d-sisive