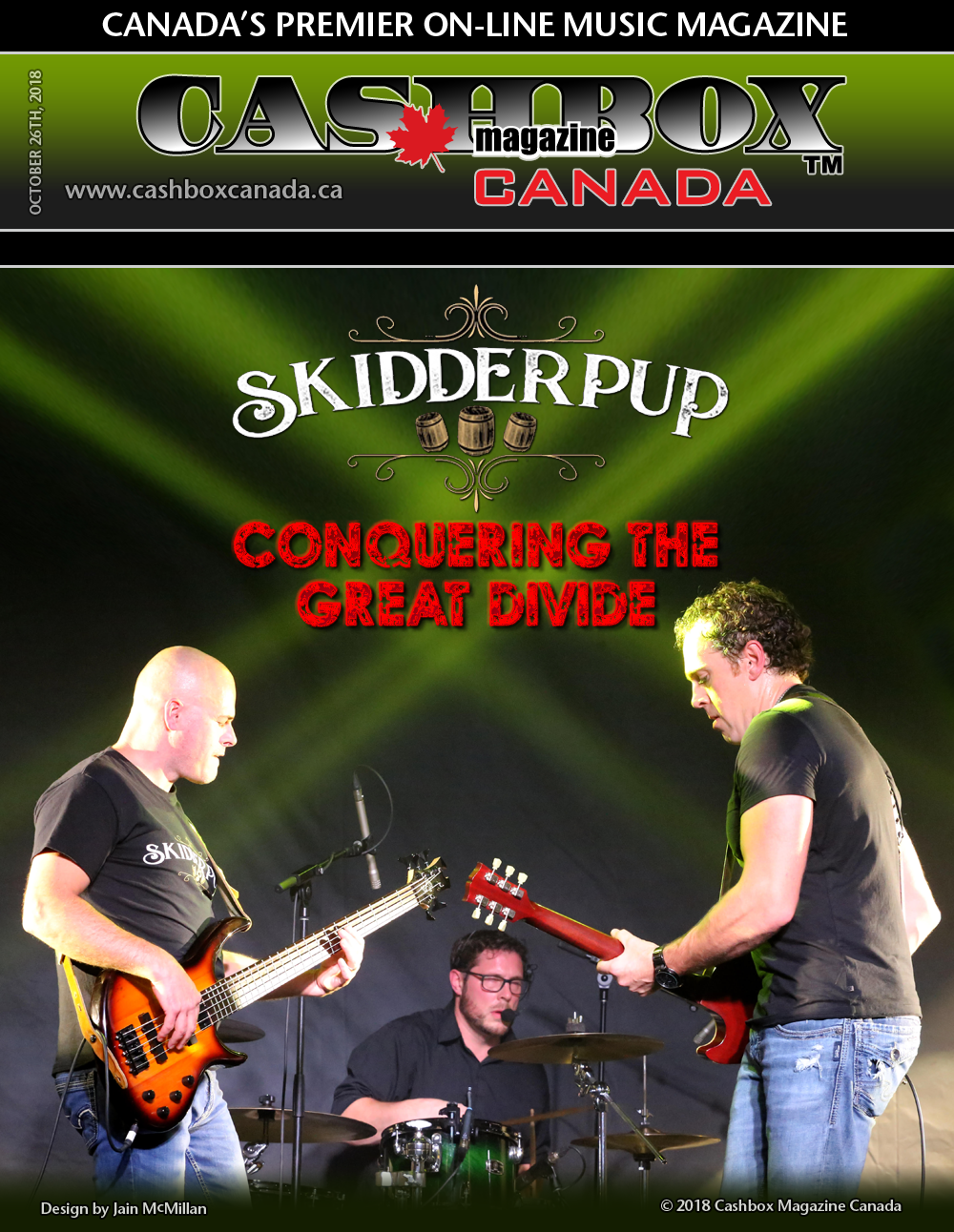 Thu Oct 25, 2018
"'Cause when you see me comin', you better get out of my way."
-Runaway Train by Skidderpup
When you visit the rural Newfoundland community of Grand Bank on the province's Burin Peninsula, you see a close-knit community of 1500 with a rich connection & history to the sea.
But lately, Grand Bank and the rest of the South Coast has been rocking more often than not lately, thanks to the sounds of a power rock trio named Skidderpup.
The band, which features Dave Noseworthy, Damon Greene & Chad Grandy, is no stranger to the area, and have been together since 2001.
The musical bug was likely introduced by Chad's grandfather, George Grandy, a well known Burin Peninsula entertainer, who was one of the originals in the growth of the area's music scene.
"I was only young when I watched my grandfather play," Chad recalls. "He was the face of rock and roll on the Burin Peninsula from the 1950's onward, filling dance halls around the Peninsula."
But the elder Grandy instilled a love of music in young Chad.
"I was very curious about music even back then and I'll never forget the very first guitar and amplifier he bought for me," the younger Grandy recalls. "Even today at 81 years of age, his passion about music and playing is something I'm extremely proud of. That's what has formed the strong connection between us. He's an inspiration to all of us."
The band's beginnings came almost by accident.
"We began as an acoustic "project" that didn't really have a name yet," the band tells Cashbox Canada. "Just Damon, Dave and Chad. We already knew each other, but all of us were parts in different bands. Then the three of us decided to play an acoustic matinee so we got together to work on harmonies, and came up with a set list of acoustic covers."
They were briefly a four-piece, with Damon's brother Colin. Not taking anything seriously when it came to music, they came up with the name of Skidderpup. Colin later moved away, and the trio went from acoustic to more electric in their sound.
For much of their existence, they were seen as a great party band, who despite releasing demo recordings in 2004 ( a Christmas recording) and a 2007 demo (both only sold locally) seemed content with playing dances and concerts for residents in an area affectionately known by locals as "The Boot."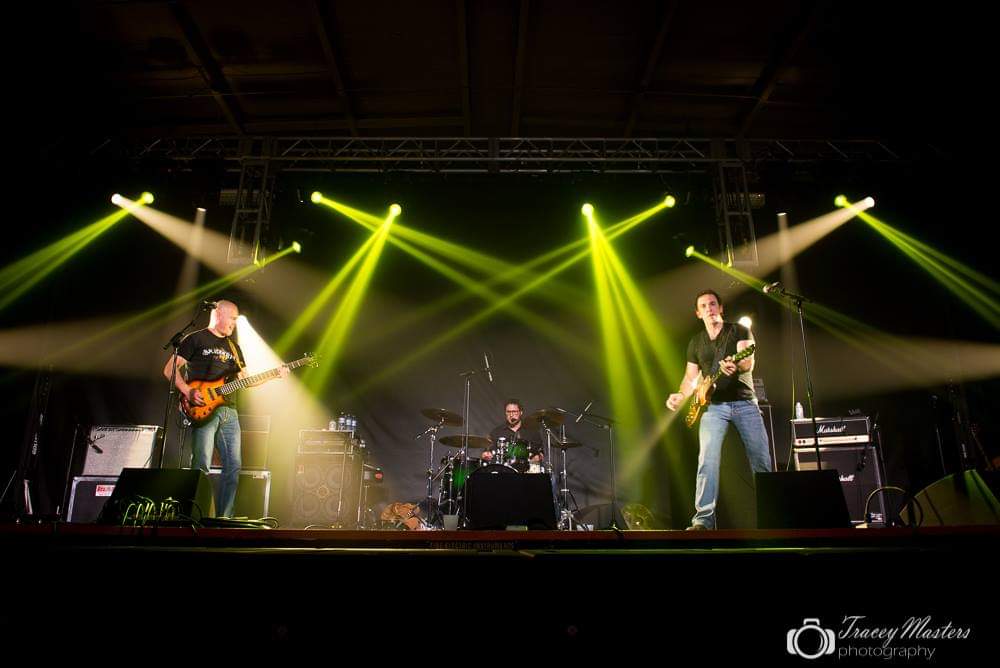 If you ever hear their faithful version of the Ram Jam classic, "Black Betty," you can figure out why they're popular on the local party gig circuit.
Originality in a band in rural Newfoundland can be challenging. Being about 400 km from the Newfoundland musical hotbed of St. John's, there are only a few places to play; a gig in Burin here, a hometown gig in Grand Bank or Fortune there, maybe a gig in Marystown once a year or fewer. The musical infrastructure just wasn't in place in such a rural area.
Not the usual way to begin a world rock and roll takeover.
"Living on the Burin Peninsula allows us a unique perspective about music," Noseworthy states. "One of the things we have learned is to be resilient. Making daily ends meet can sometimes be a challenge, let alone stepping outside the norm and trying to make a career in music."
For them, it's all about the love of playing and entertaining."We played music because we loved it, not because of an expectation that anything was going to come out of it," Noseworthy says.
But things are changing. The band has been working hard on original songs for a brand new record.
"Capone," named after the famed gangster Al Capone, tells a story about a little-known piece of Newfoundland history; Capone's connection to the Burin Peninsula. "The Great Divide" is an atmospheric track that is reminiscent of Queensryche at their peak of popularity. "Chasing You," (https://youtu.be/5HzbRnf6CiU) which features footage of their hometown of Grand Bank throughout their promo video of the song, is a hard-driving rocker that wouldn't be out of place on a Nickelback record. And "Runaway Train," (https://youtu.be/D2VeYN8lTXs) a personal favourite of mine, has a catchy opening riff and lyrics that signal a new arrival, a new focus for the band. That focus is global.
Skidderpup is now garnering a world-class reputation, and you can thank the Live At Heart Festival phenomena for a more worldly view. "We have learned in our more recent experiences that it doesn't matter where you're from when it comes to music," Noseworthy states. "If you're good enough to make it in music, you can, despite where you live."
Recent proof of Newfoundland artists making waves across Canada, & internationally, without leaving the province, include the likes of Hey Rosetta! & Alan Doyle. Now Skidderpup hopes to do the same.
The band showcased for the first time at the Live At Heart Sweden music festival in Orebro, Sweden, earlier this year, but it wasn't an easy road getting there.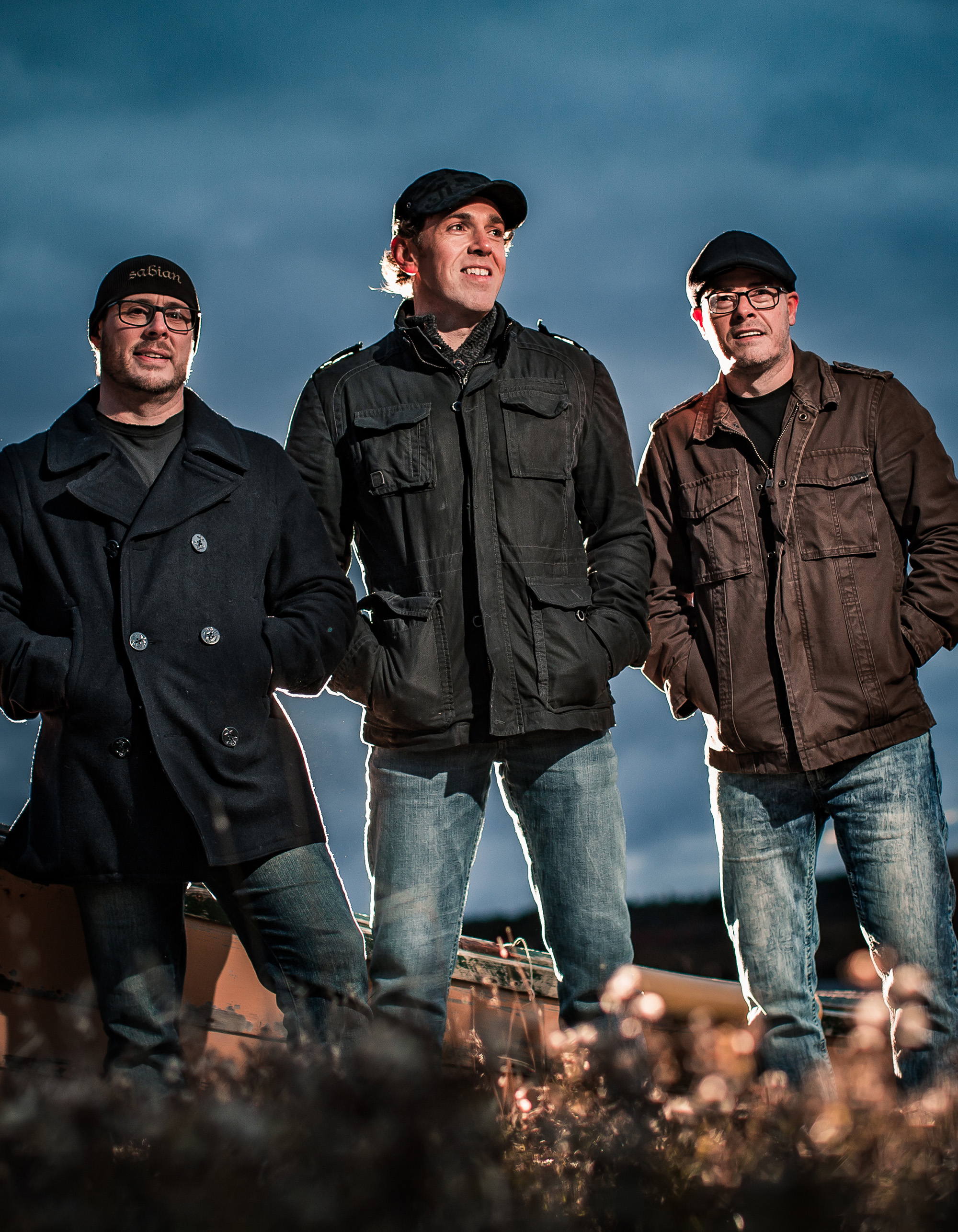 The trip to Live At Heart in Sweden was a chance for them to showcase to a whole new audience they hadn't experienced, and Live At Heart Newfoundland coordinator Evan Murray, states their sound shows a fresh rock & roll approach."Skidderpup are the ultimate representation of the heart & soul of Eastern Canada, the life and the essence of Newfoundland," Murray says. "They're such honourable gentlemen and if anyone ever says to me that rock & roll is dead, I tell them it's alive and well on the Grand Banks of Newfoundland." "Even though we play rock music, we believe our music is touched by the saltwater, the ocean and our roots," Green adds.
After a good response in Sweden, the band were one of the recent success stories of the Live At Heart Newfoundland conference in their homeland on the Burin Peninsula, The first night of Live At Heart Newfoundland was a Newfoundland talent showcase. And they were the last band featured that night. But they made an important impression.
"David Silbaugh, the talent booker for Summerfest, approached us with compliments about our musicianship, tone, original music & our performance," the band recalls. The next day, they found out they were one of four acts that were chosen to showcase at next year's 11 day SummerFest in Milwaukee, Wisconsin, known as "The World's Largest Music Festival," featuring over 800 bands. (Summerfest runs from June 26 through July 7, 2019)
Skidderpup's very excited to have their shot to rock in Milwaukee, and their Swedish showcase was an eye-opener.
"Our experience in Sweden made us realize how small the world really is if you really want to make a living in music," Grandy states. "We realized that we could hold our own against bands on an international level. It definitely boosted our confidence as a band and will forever be grateful for the experience."
Now the band has a new confidence. "We are super excited and grateful for this once in a lifetime opportunity," Grandy says of the Summerfest showcase in 2019. "We hope to make the most of it."
The band's live sound is a throwback to the era of big amps and epic rock & roll, and their fanbase is getting larger and larger with every new gig. Their sound as a band is tight, and the fact they've been together for 17 years only helps the cohesiveness of their sound.
Once upon a time, residents of the Burin Peninsula were the only ones who knew how to "skidder on." But as their star continues to rise, it may not be long before the world joins in on the rock and roll fun that Skidderpup provides. The waves keep on rolling in Newfoundland, and Skidderpup hopes to do the same, to further success.
With recent showcases at Live At Heart Sweden, Live At Heart Newfoundland, garnering international airplay & recently nabbing a gig at Milwaukee's Summerfest, Grand Bank's Skidderpup are well on their way of conquering the great divide outside their Newfoundland homeland.