Fri Nov 24, 2017
Probably the most competitive genre in country music these days is the young male artist. It is not for the faint of heart, only the talented and driven need apply. Steve Oriet is up to the task and has his eyes fixed firmly on the prize. He has formulated a plan and is methodically plotting his course and making the right moves.
Steve was born and raised in River Canard/Lasalle, Ontario and currently living in Windsor, Ontario, across the bridge from Detroit, USA, growing up listening to all genres of music; everything from rock, Motown, Rap and of course Country music. This talented man credits his father for being his biggest inspiration, balancing a solid business life with being a guitar player and singer on the side. Steve would listen to him play at weddings, churches and family gatherings, clearly deepening his appreciation and love of music. He is a big fan of Florida Georgia Line and would love to duet with fellow Canadian Shana Twain.
At 17, Steve and a good friend decided to take a road trip to Grand Bend, Ontario, cranking up the car radio with Tim McGraw and Kenny Chesney along the highway. The songs and sounds resonated with Steve and a love of country music took up residence in his heart from then on. Steve recalls, "When I was 19 years old, my Dad and I listened to CMT and Jason Aldean's new song "Why" came on, I turned to my Dad and said, "I gotta learn to play the guitar so I can play this song."  Steve struggled to find the chords but eventually figured it out so he could play it on his Dad's 6-string Washburn and now the wheels were in motion on his new destination career path.
Steve's dreams came true when he had the opportunity to work with a top recording studio and writers in Nashville which culminated in his new single "Diggin on You."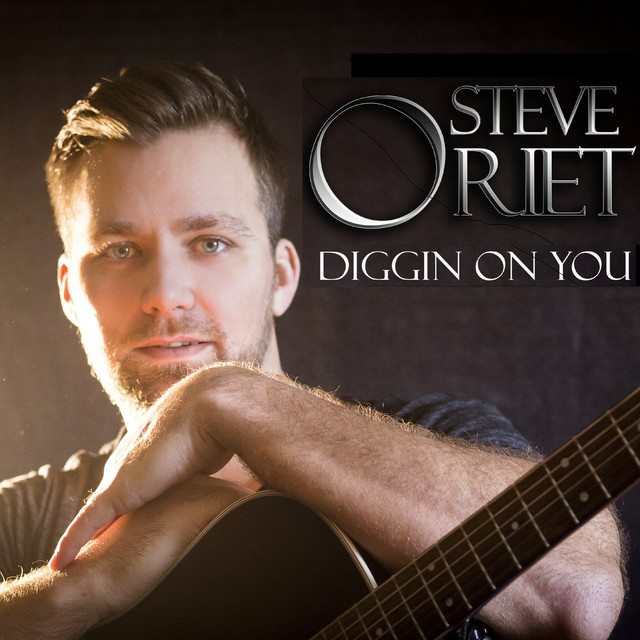 Steve began creating the plan by making writing trips to Nashville to write with established writers who could help him navigate the tricky maze of the songwriting craft. "I started writing music and was recently blessed with having the opportunity to collaborate in Nashville with Alex Seier on my song "Diggin on You" which was released to a strong reception. During his trips to Nashville to record Steve also had a chance to perform at both Tootsie's and the Bluebird Cafe where he was well received at these legendary venues. "My next release will be "Stomp" with Steve O'Brien on my song and this one is currently having a line dance choreographed for it so it is an up-tempo fun dance tune."
As stated by Steve, "Writing next to Alex Seier and Steve O'Brien was an outstanding experience. The exchange of ideas and concepts working with these professionals produced amazing results with Diggin on You (now released) and Stomp (to be released). Recording at Daredevil Productions with Johnny Dwinell and the musicians he arranged left me in awe. Working with the best in Nashville has educated me about the importance of being connected to and having a great team behind your song and career."
Steve continues to express himself through country music by writing almost daily and continuing to record. His plan is to craft catchy, true-and-blue country music for rest of his life. Since the release of "Diggin on You" he has become known globally and his much-anticipated release of "Stomp" will solidify him as a driving force in Country Music.
The future looks bright for Steve Oriet with tours on the horizon, new releases and a full-length album in the planning stages. This artist has it all, the songs, the looks, the charisma and the talent. Keep your eyes and ears open for this rising star!
For more information visit: www.steve-oriet.com
Management and Booking:
Dan Knight
Steam Whistle Records
knighttime61@gmail.com
Diggin on You
Steve Oriet
https://youtu.be/hiiBO5U06Wo