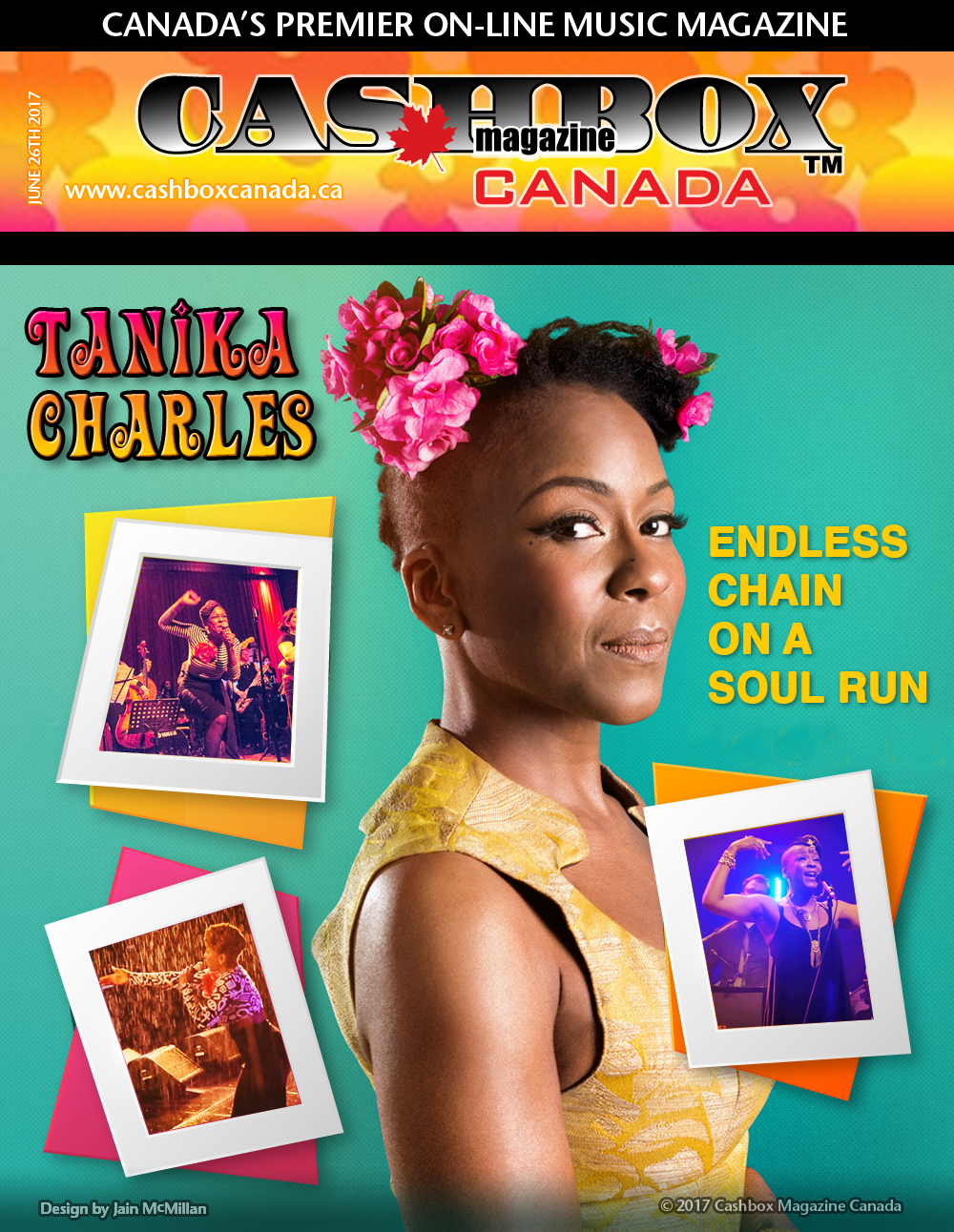 Fri Jun 23, 2017
The first thing you feel when you hear Tanika Charles talk about her music and performing is the passion in her voice. Tanika is filled with passion; about her songs, her music, her band, her loves, her life. Her passion, performance and songwriting combine the strength of her soul while showing her vulnerable side through her music.
''I was surrounded by music growing up. My Dad, Leonard, always had great records playing so I heard Spiro Jiro, George Benson, Chante Moore, George Duke, Whitney Houston, Stevie Wonder and so many more. I always loved the soulful vocals of Patti LaBelle, Nina Simone and Etta James but the one that really was a huge influence on me was Paula Abdul. I am a dancer and a singer and so she really has it all."
"My older brother Rudy is also a greatly multi-talented man; he can play any instrument so he inspired me as well."
Tanika Charles has also appeared on television with a re-occurring guest spot on CBC Kids, and a torchy lounge singer on Global TV's Bomb Girls, a much acclaimed drama series. Her music has been featured on HBO's Less Than Kind, ABC's Rookie Blue, The CW's Seed and CTV's Saving Hope. In 2017 Tanika made her theatrical debut with the touring production of Freedom Singer.
Tanika Charles has emerged in the last few years, going from doing background vocals to being a solo artist, who is now finally getting recognition that is so well deserved. Relocating from the West coast of Canada, the Edmonton-born performer has clearly become a staple of the Canadian musical soul scene, garnering a Juno Nomination for R&B/Soul Recording of the Year 2017 for her first debut full-length album 'Soul Run'. (It was already nominated for a Polaris Music Prize and is still garnering attention internationally.)
The album has been released internationally through the Italian Funk/Soul label 'Record Kicks', and the title track 'Soul Run' depicts a tale of withered romance with vocals reminiscent of Aretha Franklin and sometimes a little of Kiki Dee comes out in the chorus. All a combination for a hit song.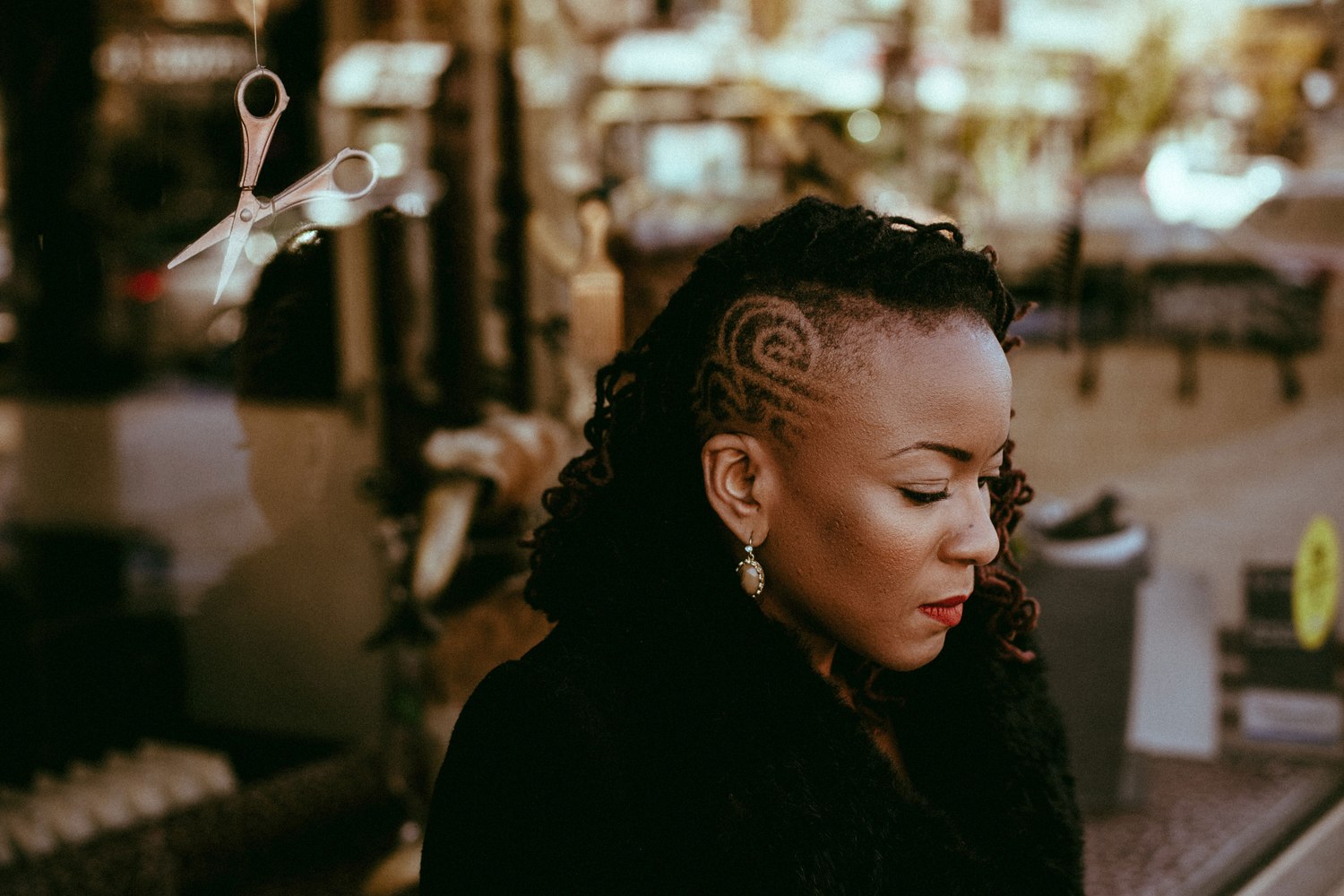 The next thing you feel in Tanika is her tremendous respect for the players in her band. Calling them 'The Wonderfuls' says it all. Cashbox Canada had the opportunity to catch Tanika Charles and her guitarist at a press party at Harbourfront Centre (Toronto) to promote their summer initiatives and her own appearance there on July 7, 2017. Not an easy feat to pull off a performance at 11 am as a duo, let alone to recreate the magic of a highly well-produced song, guitarist Michael Celia was smiling and smooth on his acoustic back-up, you could see the mutual love and respect there. "I love my band", Tanika said, "They are my backbone in a performance and always there to help me get through it. I can be nervous at times, but all I have to do is look at them and I can feel their energy and talent so it all works for me. I truly care about them and they care about me and the music. It doesn't get much better than that."
Tanika Charles and The Wonderfuls have been playing popular, highly visible events like NXNE, Pop Montreal, CBC Music Festival, TD Toronto Jazz Fest, TD Markham Jazz Fest, the AGO Massive Party, the Pan Am Games, as well as just finishing a successful 12 city Canadian Tour from Montreal, Quebec to Vancouver, British Columbia. A winter tour is being planned as well as a tour of Europe next year. "I am so happy to get out there, as so many artists know there are many obstacles to doing nationwide tours. I have an amazing team behind me. I look forward to touring Europe and the US but it is also to make Canada proud. There truly is no place like home."
'Soul Run' had a soft release last year, then it was released internationally in April and is making waves. The follow-up single to 'Soul Run' is 'Endless Chain' that will surely draw more attention this indefatigable artist. All the songs on the CD are heartfelt and inspired by Tanika's own experiences and stories.
"When it comes to music, you have to have every fibre of your body want to do it," Tanika said from her home here in Toronto, "You have to be sure to stay the course; that is success, not necessarily fame or fortune, your true happiness has to come from the music."
Tour Dates:
July 7, 2017 Harbourfront Centre Toronto, ON http://www.harbourfrontcentre.com
July 15, 2017 Folk on the Rocks Yellowknife, NT
July 16, 2017 Folk on the Rocks, Yellowknife, NT
August 3, 2017 Roy Thompson Hall, Toronto, ON
Sept. 8, 2017 Grace Hartman Amphitheatre, Sudbury, ON
Dec. 6-10 2017 Les Rencontres trans musicales Rennes, France
For more information on Tanika Charles and how to purchase her CD visit:
tanikacharles.com