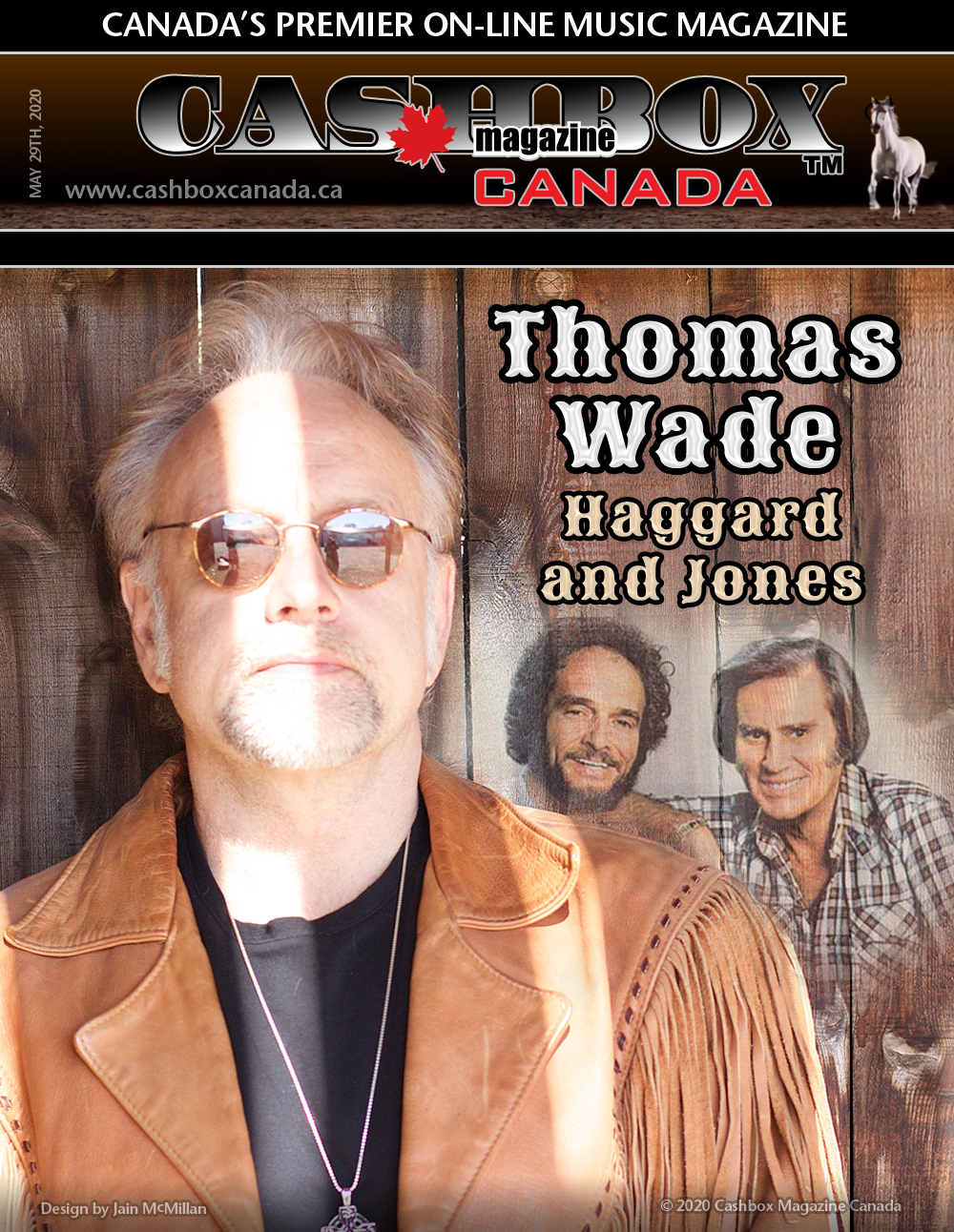 Fri May 29, 2020
In the late 90's Thomas Wade was a household country radio name, like his hit record said he went from "Zero to Sixty" with Thomas Wade and Wayward, and between 1997 and 1999 they received seven CCMA Awards (winning best group and duo three times and independent single and song awards for '97 and '98. They were also nominated for three Juno Awards in '97, '98 and '99, and placed twelve videos in the Top 20 on CMT.
And now he is back but let's talk about what got him here – back to giving his fans a prime performance on his new single "Haggard and Jones" out to radio now – and as always Thomas Wade along with Colin Amey have nailed it.
Watch the video here:
You can tell the story of Thomas Wade in tons of different ways. You can tell it as the story of a gifted singer songwriter who escaped a troubled childhood and made a name for himself. You can tell it as a story of tragedy, of a man whose greatest talent was taken away from him at the height of his success. But the best (and most honest) way to tell this story is by focusing on one man's unmatched love for music. From his humble beginnings to the peaks of his fame to the hardships he has faced, his passion for music is what has always sustained him.
Thomas Wade grew up in the small town of Burford, Ontario as the oldest son in a musical family. He picked up his first guitar when he was four, a tiny instrument covered with little coloured pieces of paper that showed him where the chords were. The records he grew up loving became his teachers, from Johnny Cash to Elvis to The Beatles. By the age of seven he was writing his own songs, scribbling lyrics in crayon on leftover grocery bags. He spent most of his childhood on stage. For ten years he performed with his family band The Silver Wings. While other kids his age were playing hockey or watching TV, he was gigging or practicing his craft.
After those ten years, Thomas realized that his musical ambitions went beyond what Burford could offer. In 1982 he was accepted into the Music Industry Arts program at Fanshawe College. He found himself surrounded by people who shared passion for music that he had. After he graduated he permanently left his family band and joined up with a group of talented guys, calling themselves Wayward. Right of college he was touring with Juno Award winner Marie Bottrell. He realized then how much he loved being on the road.
It was only a matter of time before youthful egos led to the band breaking up. After departing from Wayward, Thomas signed his first management deal as a solo artist. He took his first trip to Nashville in 1985 with high hopes that he would be the next big thing. He spent time working on a possible first album with Bill Shore and Byron Gallimore at Pride Music. Although that debut album never saw the light of day, his collaborators made sure he left there with the tools he would need to become a writer.
Wayward was eventually reborn in the 90s, with Thomas taking on the role of the frontman. He more than met the demands of the spotlight, showcasing a natural comfort in performing and an ability to build up a rapport with the audience. From 1996 to 1999, Thomas Wade and Wayward ruled country radio. No other independent act was garnering the same level of success as them. They earned three Juno Nominations and 7 CCMA awards. They won both independent single of the year as well as song of the year in 1997 and 1998. The awards and the Top 40 hits kept on coming until he parted ways with the band – this time permanently.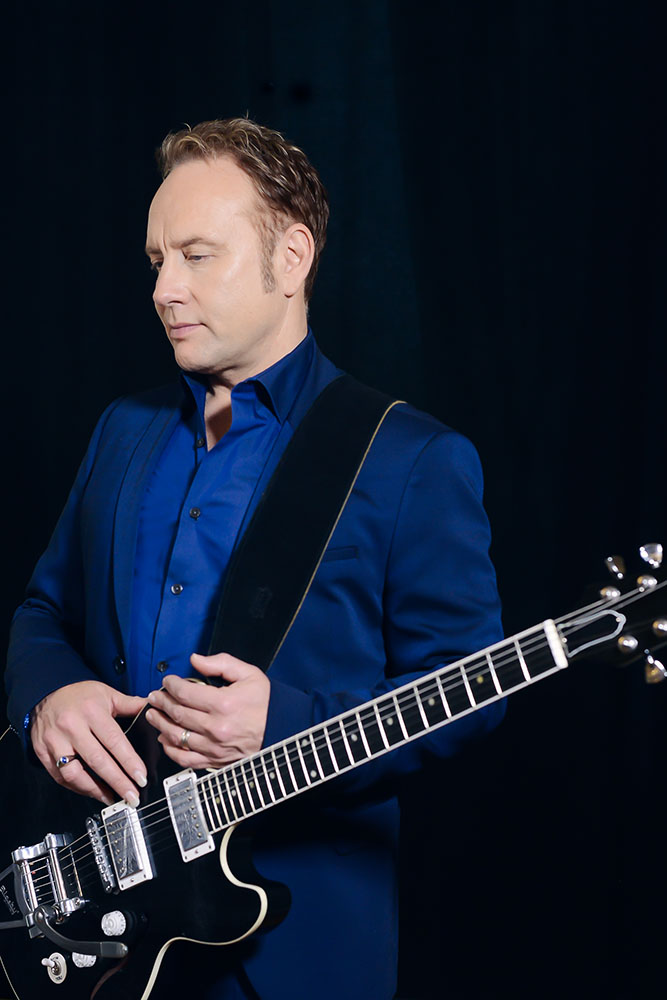 In the wake of Wayward's end, Thomas worked towards making a name for himself as a solo artist. In 2000 he released Lucky 13, an album said by some to be an independent masterpiece. He crafted ambitious songs with lyrics that ranged from charmingly witty to beautifully poignant. With one album he showed the world what he was fully capable of, and Country Music Television backed him every step of the way.
Unfortunately, the success he had worked so hard to cultivate wouldn't stay. In 2001 he began to lose his voice, but he couldn't figure out why. The problem continued to persist, and eventually singing became too difficult. In November of 2002 he was forced to cancel a series of shows. Things got so bad for him that he eventually announced his retirement from his solo career altogether. It looked like he was losing the one of the most important parts of who he was. In his downtime he practiced as hard as he could and wrote as much as he could. In 2004 Céline Dion recorded a song he wrote called "Come To Me". Though this was a confirmation of what he was capable of, the situation with his voice would only get worse.
Eventually it got to the point where he could hardly even speak. In 2006 the ailment that had been plaguing him for years finally had a name. He was diagnosed with Oromandibular Dystonia, a neurological disorder that affected his speech and was thought to be incurable. By the time he was diagnosed he had already shifted his attentions towards writing and producing. These times weren't easy but he maintained a positive attitude, always focusing on what he could do rather than what he couldn't. He produced a number of artists during the years the dystonia was at its worst. Even though he had been told the dystonia was incurable, he wasn't content to give up.
Thomas dedicated himself to learning everything he could about the brain, hoping to find a way to fight back against the dystonia. When he learned about the ground-breaking concept of neuroplasticity, it was a revelation for him. He developed his own exercises using the concept to get his speech and voice back. Through the use of hypnosis and lots of practice he began to talk normally again. By 2011 he found himself able to start singing again, building himself up slowly by playing in whatever gigs he could. He kept on persisting until, over ten years after his retirement, he had finally reclaimed his voice.
Even though he had managed to recover his voice, he realized he couldn't just go back to doing what he had done before. Instead of slugging it out to reclaim his relevance in the industry, he decided to focus on rediscovering his love for music. He drew inspiration from the artists that always inspired him and, over a couple of trips to Nashville, began writing new material with longtime collaborator Tim Taylor. These songs are what would eventually become the tracklist of Blue Country Soul, his first studio album in sixteen years.
At this point in Thomas Wade's career he has the freedom to make the kind of music he's always wanted to. He's stopped working towards being a part of the next big thing and started working towards being a part of the music he's loved since he picked up his first guitar. It's taken a lot of time, a lot of work, and a lot of hardship to reach this point, but he'd never give up what he's learned along the way. He's done fighting an uphill battle. Now he just wants to share what he sees from the top.
Wade's latest single release "Haggard and Jones" featuring longtime friend Colin Amey, is 3 minutes and 55 seconds of his musical inspiration, "rock 'n' roll is my soul but Haggard and Jones is in my bones." The lyrics will take on a trip through Wade's childhood days of singing to old country songs of the day to the arrival of Elvis, melding country and Rock n Roll. The track is high energy,  guitar heavy and delivered with confidence and grit. It is bound to put Thomas Wade back in the saddle and riding back into the spotlight.