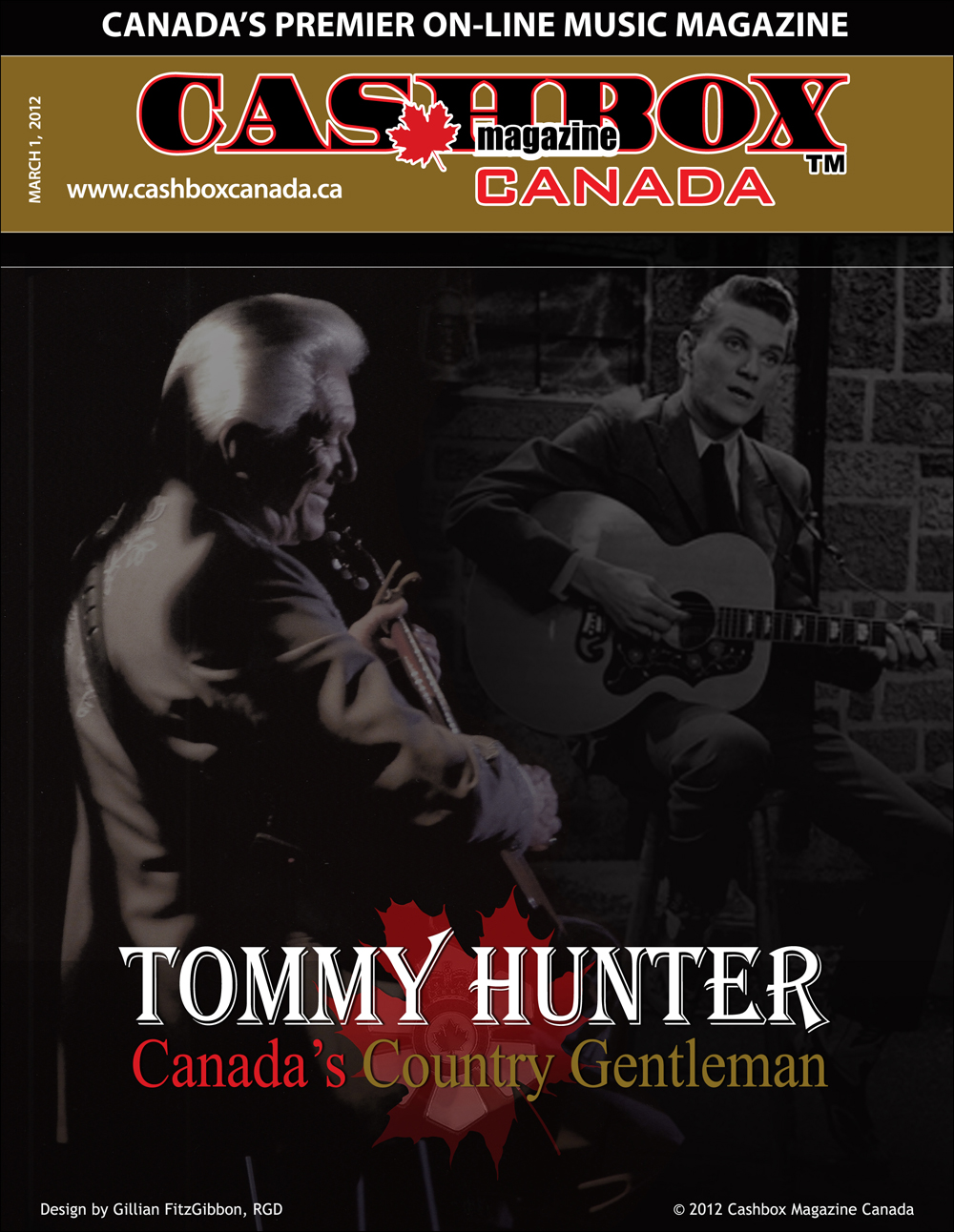 Fri Mar 02, 2012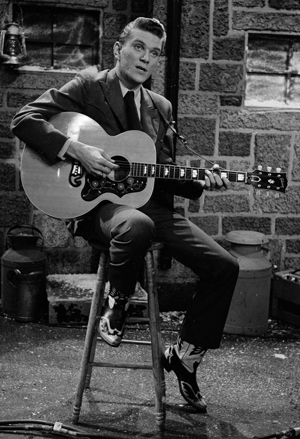 On March 20th, 2012, Canada's Country Gentleman, Tommy Hunter will prop his guitar against his stool, wave so long and say 'The good Lord willin', we'll see you soon!' one last time.  This will be the final live show in a long and fruitful career that has spanned 6 decades. How fitting that this final show will take place in Hunter's hometown of London, Ontario on the occasion of his 75th birthday. You couldn't write a better script.  Hearing him speak on the phone from his home you would find it hard to believe he is 75 years young. He sounds like a much younger man, still full of energy, knowledge and memories. And oh, the memories the name Tommy Hunter stirs in minds of all Canadians.
Starting in 1956 in the CBC's hit series Country Hoedown, Tommy Hunter began his visits to the living rooms of Canadians from coast to coast. Keep in mind this was before we had 250 channels to choose from and CBC was THE Canadian network, pre CTV. Country Hoedown was a staple in the average Canadian's television diet. The show ran for 9 seasons ending in 1965.
Without missing a beat, Hunter was offered his own ½ hour show, The Tommy Hunter Show on CBC right after Hoedown ended. When asked what he thought he would like as a format for the show, Hunter said, " I don't know what I want, but I know what I DON'T want! I don't want a barn and I don't want bales of hay!"
From the very beginning he wanted to bring respect and credibility to his genre of music and wanted to present the country format in a setting other the cornfield and hayseed image that country music was known for. To say he succeeded would be a gross understatement. The Tommy Hunter Show was a first class television production, incorporating some of the finest people available in the business, Norman Jewison, Chris Beard, Red Shea and Les Pouliot to name a few. Pouliot as a point of interest was the brother of Hunter's guitarist on the show, Red Shea of Gordon Lightfoot fame. Hunter knew if he wanted his show to last longer than 13 weeks he would have to broaden his appeal and decided content and production values would have to be at the highest level. "In my mind my competition was the higher quality programs like the highly popular Perry Como Show."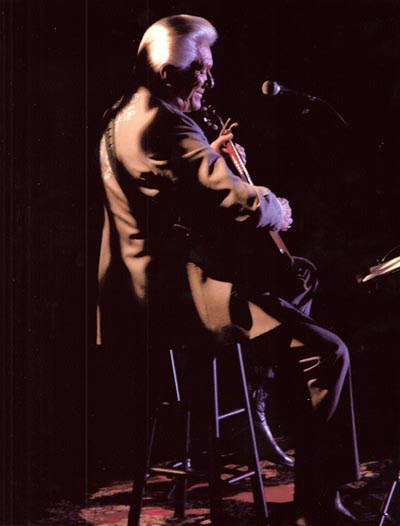 Looks like his hunch was spot on as he still holds the record for the longest running show of its genre. It ran for an incredible 27 years, from 1965 to 1992. To put that in perspective the buzz in TV land at this time is the fact that The Simpsons has been airing for 23 years. They still are 4 years shy of The Tommy Hunter Show's run. The United States of America had six different presidents during the run of the Tommy Hunter Show from Lyndon Johnson to George Bush Senior, and Canada had five Prime Ministers from Lester Pearson to Brian Mulroney. A lot of things changed during that 27 year run but Tommy Hunter stayed constant during his entire run, a testament to his talent and likeability.
The list of performers who graced the line up of artists on the Tommy Hunter Show reads like a who's who in country music; Ray Price, Conway Twitty, Porter Wagoner, Ernest Tubb, Johnny Paycheck, Kitty Wells, Loretta Lynn, Crystal Gayle, Marie Osmond, Tom T. Hall, Bobby Bare, Bill Monroe, Roy Acuff, Glen Campbell, Gordon Lightfoot, The Good Brothers, Slyvia Tyson, Earl Scruggs, Ferlin Husky, George Hamilton, Ian Tyson, Little Jimmy Dickens, Stonewall Jackson, Reba McEntire, Tanya Tucker, Jeannie Sealy, Jan Howard , Bill Anderson, and the list goes on. Plus the up and coming rising stars that got a shot on the show included, Garth Brooks, Alan Jackson, the Judds and Shania Twain back when she was still Eileen.
The Tommy Hunter Show was also aired on The Nashville network (TNN) and was consistently in the running as the networks top rated show. Tommy was asked to be the guest host of the very popular Nashville Now show on TNN, taking the seat of the iconic Ralph Emery.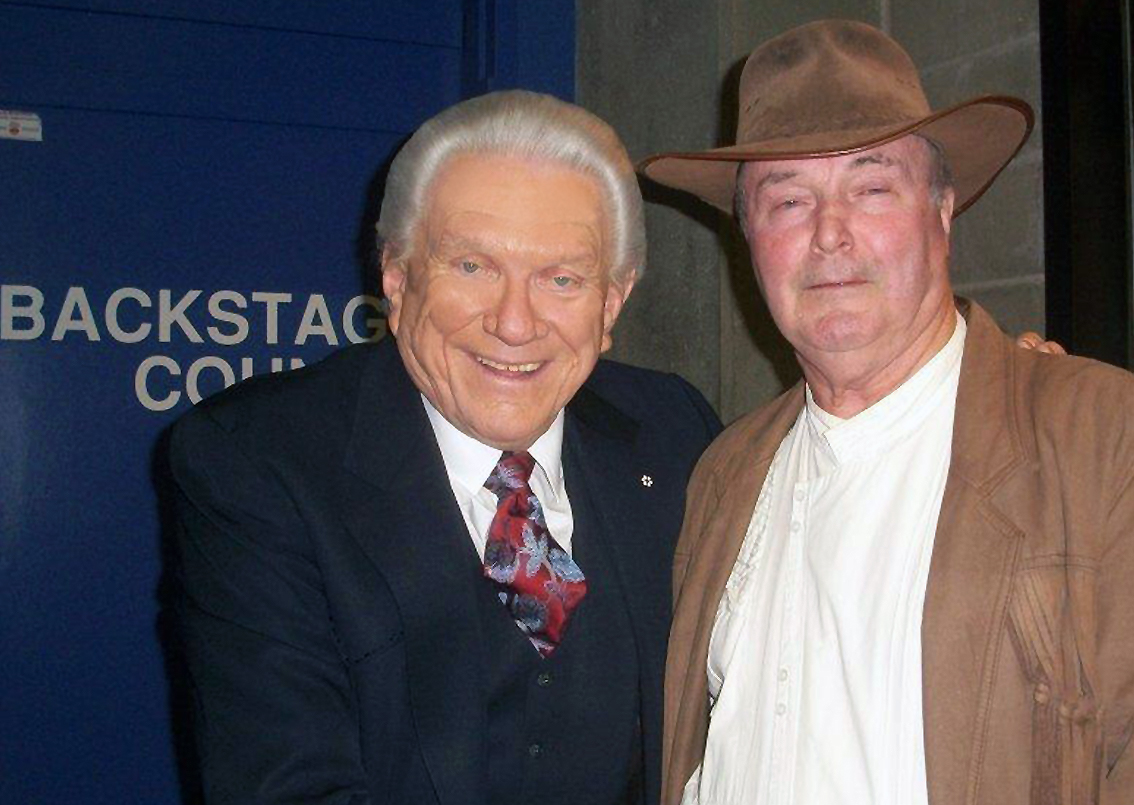 Hunter was also honoured as an Honourary Citizen of the State of Tennessee in 1987 and in 1990 was immortalized in The Country Music Hall of Fame's Walkway Way of the Stars in Nashville, Tennessee. Tommy has also had the privilege of performing at the mother church of country music, The Grand Ole Opry.
In his home country of Canada, Tommy has been included as a Member of The Order of Canada, this country's highest civilian award, given to him for his exceptional public career and his exemplary family life in 1986 and the Order of Ontario, the highest award a province can bestow on a citizen and a Broadcast Industry Achievement Award from Canada's Broadcast Executive Society.
Tommy Hunter may not be coming to your hometown on tour again but he can definitely be in your home by way of his records. To meet the demand of his long-standing fans Tommy has created his own specialty recordings which can purchased at his concerts and can be ordered through his company. His CD's include Timeless Country Treasures Volumes 1, 2 and 3. Songs of Inspiration, Volumes 1 and 2, Readings, Tommy Hunter's Traditional Christmas and Tommy Hunter Sings For You.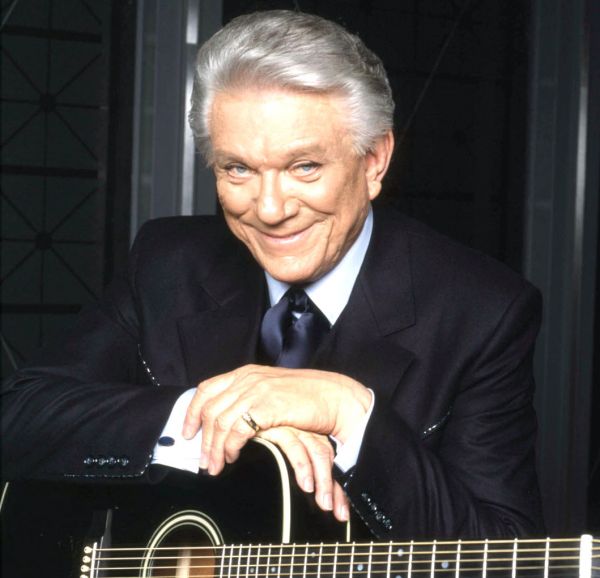 A true Canadian treasure and one of the great ambassadors of goodwill our country has ever produced, it's people like Tommy Hunter that make us proud to be Canadians in general and Canadian country artists in particular owe a huge debt of gratitude to the ones who paved the road they travel on today.  And folks, Tommy Hunter is one of the main builders of that highway. So the next time you hear the George Canyons and Johnny Reids of today's country music charts, take the time to tip your hat and give a nod to Canada's Country Gentleman, Tommy Hunter.
"Thank you sir, for all you've done."
And finally in his own words  " I may not be touring anymore but if you see me walking down the street, give me a nudge! "
The good Lord willin' Tommy, we'll see you soon.