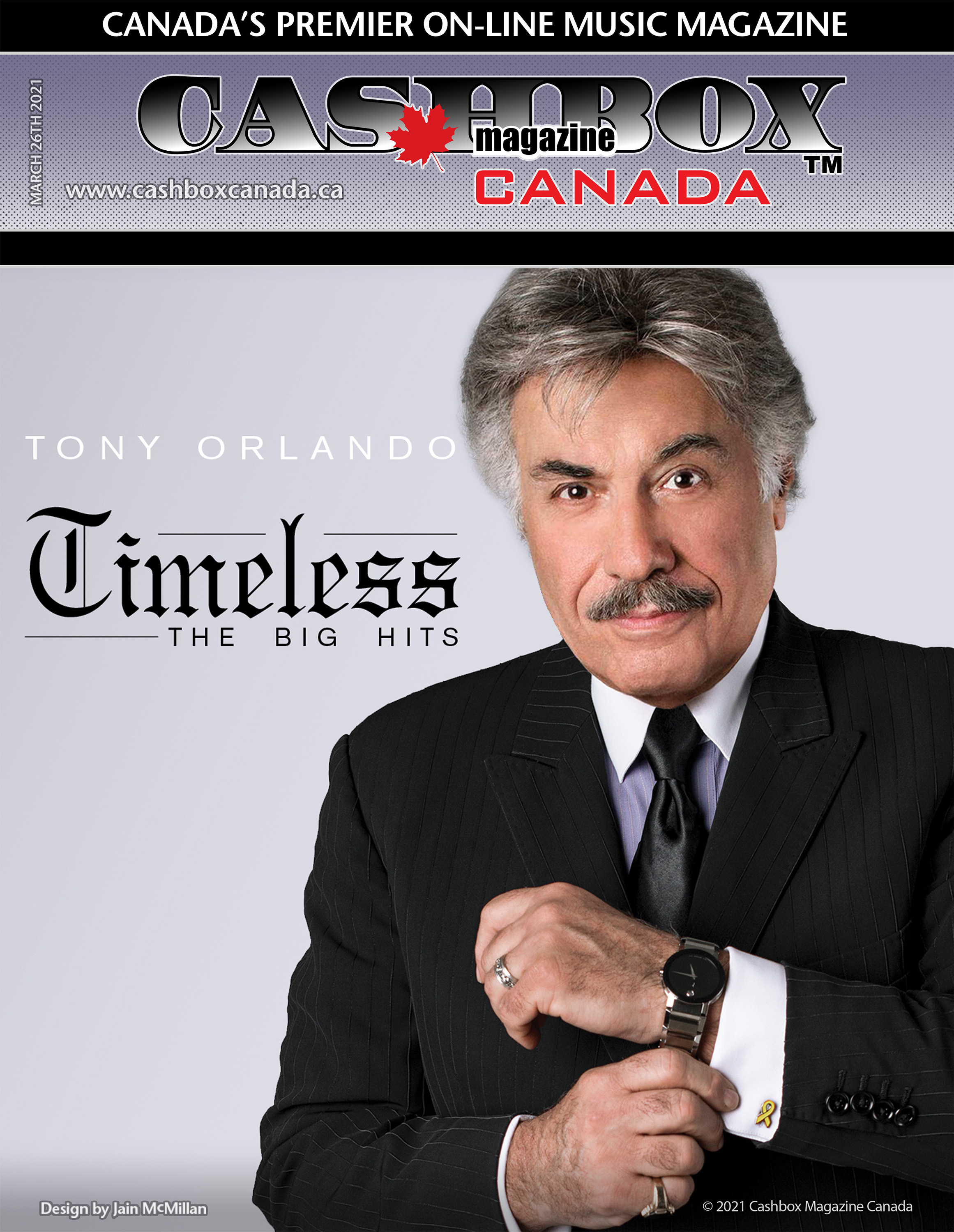 Fri Mar 26, 2021
I grew up in the era when Tony Orlando ruled the charts, so to say I was thrilled (and a little nervous) to talk directly to such an iconic legend would be an understatement.  I reached Tony Orlando at his home in Branson, Missouri and he was charming and wonderful to interview. I immediately felt like I was talking to an old friend.
His energy and excitement about his current life and career, along with the star-studded stories was like talking to a guy in his 20's just starting out and his love of life shines through in his every word.
Tony Orlando was born Michael Anthony Orlando Cassavitis, in New York City, the son of a Greek father, (Leo) and a Puerto Rican mother (Ruth). "My parents didn't always understand my need to entertain but they were so supportive of helping me with my dreams. My mom was actually with me when I signed my first record deal; I was only 15 so she had to be part of the signing due to my age. The lawyer in attendance was none other than Clive Davis!"
Tony Orlando recorded through the 1960s with some chart success. He had three Top 40 hits, two in 1961 and another in 1969 and while recording through the 1960s, he also became a producer and a successful music executive with Columbia Records and April/Blackwood music.
While working as a music executive, Orlando received "Candida" a song other producers and singers had turned down. Originally, Orlando could not lend his name to the song, as he was working for April-Blackwood and recording under his name would be a professional conflict of interest. After producer, Hank Medress insisted Orlando dub his voice over the male vocals on the original track, Bell Records released the single as being performed by the band "Dawn" to protect Orlando's position.
After the single hit No. 1 on the Cashbox Top 100, Orlando wanted to perform again. The ensemble recorded the 1970 album "Candida" which included the namesake song and the No. 1 hit song "Knock Three Times".
Bell Records was desperate to have a real-life act to promote Dawn's records. Orlando asked former Motown/Stax backing vocalists Telma Hopkins and Joyce Vincent Wilson, whom he had hired to work as background vocalists while producing Barry Manilow, in the late 1960s, to become Dawn. The threesome then went on the road in 1971, on the success of "Candida" and "Knock Three Times". After a tour of Europe, Hopkins and Vincent assumed background vocal duties in the studio, first recording on the late 1971 album Dawn Featuring Tony Orlando. The first single with their voices in the background was "Runaway/Happy Together" in 1972.
The group (now billed as 'Dawn featuring Tony Orlando') released another single in 1973, and it became their next No. 1 single — "Tie a Yellow a Ribbon 'Round the Ole Oak Tree", starting a strong of 11 Hot 100 appearances by the group.
"My band is still the same guys as way back then, and I am proud of the fact we have all stayed together. As a matter of fact, my keyboard player, Toni Wine, is also still with me, along with my brother, David.  She was the co-writer of "Candida" and another big hit you might have heard called, "Groovy Kind of Love", Orlando says candidly. " and for a long time, I toured with Bobby Darin's band, who made me promise to take me on them on the road with me if anything ever happened to him. Sadly, he did pass away and I kept my promise and they toured with me until 1981. "
The group's next single, "Say, Has Anybody Seen My Sweet Gypsy Rose," went to No. 3 on the Cashbox Hot 100.  CBS gave the group a television variety show starting in the summer of 1973, running until 1977.
Although "Knock Three Times" was the biggest seller, the iconic 'Tie a Yellow Ribbon' would become his signature song and holding a place in musical history along with Tony Orlando's high regard for the military and his beloved USA.
Backtracking for when that song broke for him, Tony Orlando became very emotional. "I was booked on the Bob Hope Cotton Ball in 1973, and at the time 70,000 veterans were returning home and we were booked to entertain them." 
American POWs in North Vietnam were released in early 1973 as part of Operation Homecoming. On February 12, 1973, the first of 591 U.S. prisoners began to be repatriated, and return flights continued until late March that year.
"There were over 500 POW's who had been released from Cambodia, Laos and Vietnam sitting in the front rows. I was really nervous but when we performed our hits and then 'Tie a Yellow Ribbon' we could hear the cheering and see the standing ovations. But there was one POW in the front seat who was not clapping, and not reacting. I went backstage and said to Bob Hope I wasn't sure why the soldier in the front wasn't enjoying the show. Bob Hope said 'why don't you go ask him?'. So afterwards while this soldier was still sitting (and not moving) I went up and asked him if he enjoyed the show and he looked at me and said 'I loved the show. My shoulders had been dislocated while I was a POW and I wasn't able to raise my arms to show you how much I loved the music. If you could have seen my feet you would have seen I was tapping my big toe.' That soldier was John McCain 111, a USN pilot, who would come to be known as a US Senator from Arizona and the 2008 presidential nominee.  It was a moment in time that still moves me."
Orlando was yet to have another great Bob Hope story in his book of memories. "In 1993, I phoned Bob Hope and asked him if he could perform at the theatre I had recently opened in Branson, Mississouri. "I will never forget that phone call," he laughed, "Bob was on the phone with me and said sure, but then yelled to his wife, Dolores, where in the world is Branson? He said he would come and perform with the agreement in his rider that he could sell his merchandise. So I said sure, thinking how much merchandise could Bob Hope have? The afternoon of the show, two huge semi-trucks pulled up and the drivers said 'we are Bob Hope's guys and this is all his merchandise where can we unload it?' I was stunned but we somehow managed to set it all up. After the show, Bob Hope came up to me with a cheque that was a substantial donation from not just the sales, but from himself personally, telling me to give it a Veteran's organization of my choice. So on that note, I will say to Bob Hope, thanks for the memories!"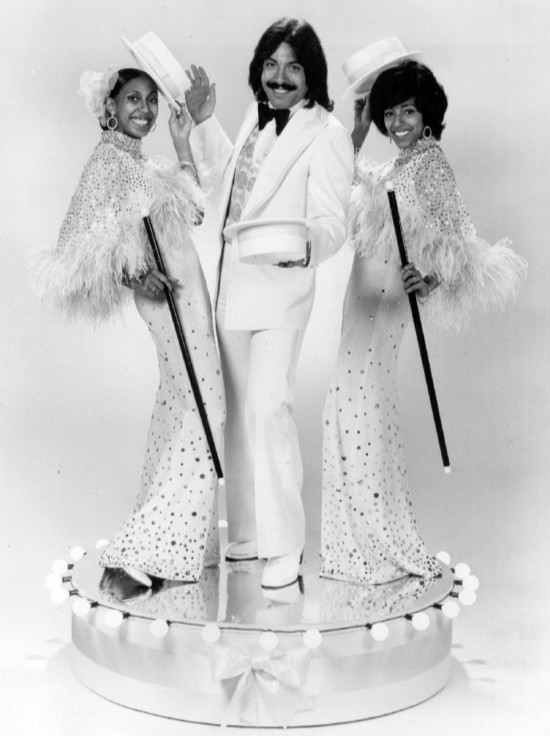 Tony Orlando's career highlights include:
20 Top 40 hit songs including "Candida, "Knock Three Times" and more.
Hosting his iconic television show from 1974-1976, one of the first multi-racial groups to have a primetime network variety show.
Recipient of the Bob Hope Award for excellence in entertainment from the Congressional Medal of Honor Foundation for his dedication and service to our Armed Forces and Veterans.
He also has three American Music Awards and two People's Choice Awards along with a star on the Hollywood Walk of Fame.
Honored with a Lifetime Achievement Award at the Nosotros Golden Eagle Awards.
Starring in two Broadway productions.
Has a current actor successful movie career
Starting his career as a songwriter in the legendary Brill Building (alongside Carole King, Simon and Garfunkel and more).
Being a record company executive who signed Barry Manilow to his first record deal.
This year 2021 now marks Tony's sixth decade in the music business, but there is no chance of him slowing down.
In October 2020, Tony launched his own show on WABC radio in NY, Saturday Nights with Tony Orlando, the station that was the very first to play his debut single six decades ago.  "When I got to call to do my own radio show, I thought why not? I have been an artist, performer, producer and actor but I have never done radio. So now you can listen to me every Saturday night from 10pm-Midnight EST. Every weekend, pals like Lionel Richie, Adam Sandler, Garth Brooks, Trisha Yearwood, Paul Anka, Franki Valli, Philip Bailey and Debby Boone drop by to chat with me. I'm having a blast!" 
Check out Tony Orlando's radio show here:  https://wabcradio.com/show/saturday-nights-with-tony-orlando/
Speaking of iconic figures in the music industry, Time Life is back and Tony Orlando has just released "Timeless: The Big Hits" on March 19 via Time Life Retail. The album includes newly recorded versions of his iconic and beloved hits.
The single from the album, "America Is My Hometown" is patriotic and moving even if you are not an American, it stirs the blood. Check out Tony Orlando's Timeless here: Tony Orlando - Timeless - The Big Hits (smarturl.it)
Orlando wanted to point out his personal thank you to Canada. "Canada has always had a special place in my heart. Rosalie Trombley, the hugely influential female Music Director at CKLW in Windsor, Ontario, was the first to play my records, and the first to break me in the Charts. Back then if Rosalie played your single, you had a hit. I am looking forward to coming back to Canada to perform at the Fallsview Casino on January 17 & 18, 2022. I can't wait to see you all again!"
Show information here: https://www.fallsviewcasinoresort.com/entertainment/event/tony-orlando
We ended our interview with Tony Orlando saying, "Listen to me, Cashbox is the root of the tree. Every leaf that came off the tree grew into the music business as we know it today – none of it would have happened without Cashbox."
And so it is with great pleasure that we get to have this legendary artist back on the cover of Cashbox Magazine.
Tony Orlando is a class act and the real deal.
For more on Tony Orlando visit:
Website: www.tonyorlando.com
Facebook: www.facebook.com/OfficialTonyOrlando
Twitter: www.twitter.com/TonyOrlando
Instagram: www.instagram.com/OfficialTonyOrlando
Editor's Note: Tony Orlando has so many great stories  I couldn't fit them all in one article. Keep a look-out for Pt. 2 in the very near future.