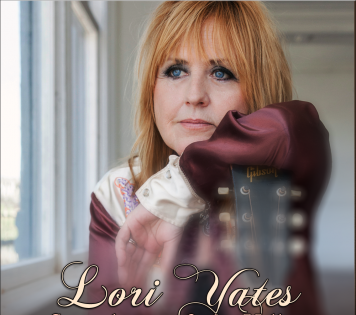 Mon Nov 14, 2016
Cashbox Magazine Canada is proud to announce the lastest recipient of its legacy award. The honour is awarded to a Canadian music personality who has paved roads and through dedication and hard work earned a spot in Canadian music history. Previous honourees have been entertainers Teen Idol Bobby Curtola, Legendary Singer/Radio Personality Robbie Lane, Record Store owner pioneer Fred Ramsperger (International Music-Montreal) and the well-loved blues performer/radio/TV personality Danny Marks.
The decision of choosing the person is done carefully by committee with contributions weighed and then voted upon. Not surprisingly Lori Yates was a unanimous choice.
Born in Oshawa, Ontario, small town girl, big time talent Lori was raised in Downsview, a suburb of the Big Smoke where was weaned on Dolly Parton, Pink Floyd, Tanya Tucker and Suzi Quatro while cutting her gigging teeth at the Turning Point, Larry's Hideaway with an in your face punk type band The Last Resorts. Lori Yates found herself touring with cowpunk superstar Dwight Yoakum, the edgy Steve Earle and the iconic Nitty Gritty Dirt Band. Her latest album, released in 2015, 'Sweetheart of the Valley' was met with high praise and critical acclaim.
Cashbox Canada made the decision to create this Award based on the fact it is actually voted upon by our own staff. Danny Marks was given his Legacy Award by Bobby Curtola. Danny Marks will now give this award to Lori Yates on January 21, 2017. Lori Yates will be asked to perform and we invite all to join us for this event. Location to be announced.
Lori's star continues to rise and we at Cashbox Canada are proud to include her in our list of recipients.
For further information about joining Cashbox Canada for Lori Yates induction please email sandy@cashboxcanada.ca.