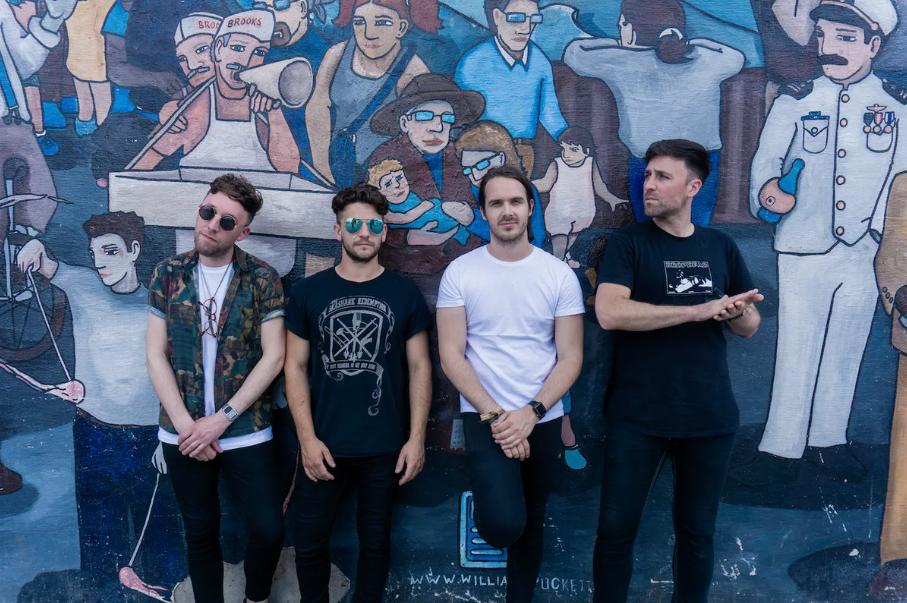 Fri Jul 03, 2020
This week we spotlight Wigwamen Waabnong Food Bank 20 Sewells Rd, Toronto, ON
Location Scarborough North Office phone 647-607-5943
Website: torontoeastsda.ca
Service contact
Faye Moffett, Coordinator, fayemoffett@rogers.com
HoursCOVID19 -- Food bank open Thu 2 pm-4:30 pm; serving outside
An ocean of  emotion from UK's Alvarez Kings in hook-filled" single "Words I Couldn't Say."
An uncontrollable collision course of self-destruction from drug and alcohol abuse, the desolation of a failed relationship and self-blame.
"Words I Couldn't Say" here:
Vocalist Simon Thompson tells it, "The song came about when I was turning our spare room at home into our baby's nursery as the acoustics were awesome. I was writing songs off of the back of some pretty extensive touring over the years. There were definitely some issues with alcohol and substance abuse as a result, which impacted heavily on relationships. It's not necessarily an autobiography or about one person in particular. It's a story of an uncontrollable collision course of self-destruction from drug and alcohol abuse, the desolation of a failed relationship, and self-blame. 'Words I Couldn't Say' is the burden of the truth and a lie that is too heavy to carry."
The Kings are four lads from South Yorkshire, UK who gleefully share their moniker with an infamous old school South American gang, Alvarez Kings summon pop power through timeless analog synth and guitar magic. The quartet—brothers Simon [vocals, guitar] and Paul Thompson [bass, keys, backup vocals], Aidan Thompson [guitar, keys, production], and Richard Walker [drums, samples, pads]—has quietly built up an international buzz since their 2012 formation.
BBC Radio proclaimed "No Resolve" the "Single of the Year," while they impressed audiences at Isle of Wight and O2 Wireless Festival in addition to show-stopping stints on the Vans Warped Tour in 2013 and 2015 and support tours with Melanie Martinez, PVRIS, and Echosmith. Their 2015 EP, 'Fear To Feel', expanded their foothold in the U.S. Spotify featured the title track on coveted playlists such as The Indie Mix and Ultimate Indie Playlist, notching 40K streams in less than 12 hours and eventually amassing over 6M and counting. Meanwhile, they drew acclaim from Billboard, Huffington Post, Ones To Watch and more.
In 2016 the band signed their first record deal with Warner Bros and, preceded by the introductory focus track "Sleepwalking Pt.II", released their full-length debut, 'Somewhere Between' in 2017. Recorded by Grammy Award-winning producer Carlos De La Garza [Paramore, M83] and recorded at Ocean Studios in LA the album was received with glowing reviews.
Up until 2018, the band toured their debut extensively, playing sold-out headline shows across Europe, UK and the United States along with some of their biggest festival appearances to date including Firefly and Summerfest. In 2019 they began working on their second studio album, which is currently anticipated for a 2020 release.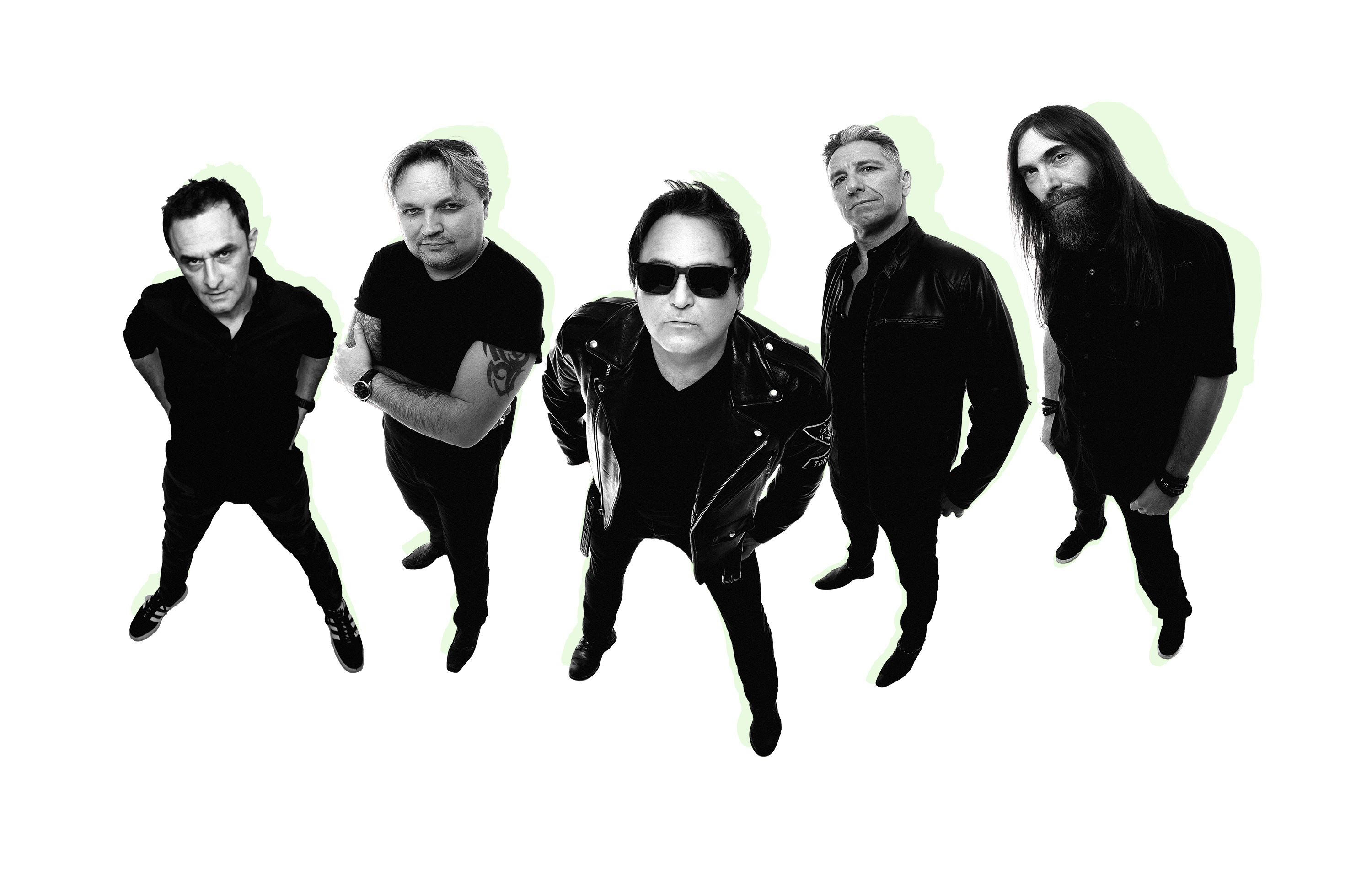 25 years in the making and sounding so fresh you wanna slap its face, homeboys Sven Gali released their highly anticipated, in some quarters,  EP entitled "3" via RFL Records. Known for their fusion of 80s screaming hard rock and 90s blazing metal along with extensive touring worldwide where they have shared the stage with legends such as April Wine, Foreigner, Pearl Jam, and Def Leppard, Sven Gali's new EP is their long-awaited follow up to 1995's "In Wire" and 1992's gold-selling and Juno Award-nominated self-titled debut album released on BMG Music Canada that featured hits "Under The Influence" and "Love Don't Live Here Anymore".
In support of the release, the band has teamed up with Bravewords for the premiere of their new music video "Now".
Drummer Dan Fila adds:" 'Now' showcases the band's raw live energy and chemistry. The video is soaked in attitude and ferocity - the same that made Sven Gali a staple in the global hard rock scene 30 years ago."
Watch the video:
"3" features previously released singles "Kill The Lies" (2018) and "You Won'tBreak Me" (2019) both produced by David Bendeth, along with new tracks "Now" and "Hurt" produced by Jon Howard, and marks the return of one of hard rock's favourite bands.
Vocalist Dave Wanless comments: "After 25 years of laying low, we are back in the game with our new EP "3".  The disc showcases our musical influences and is a genuine representation of who we are as a band and as people now.  Sven Gali is and always has been a rock band - in your face, full throttle, attitude, and passion.  Making this record without the pressures of a major label looking over our shoulders was liberating - we did what we wanted for ourselves.  We hope that people dig in, but at the end of the day, we did this record because we love making music together, and we did it exactly how we wanted to." 
For now, Sven Gali the next chapter is on covid hold. Stay tuned.
"3" is available on digital platforms from RFL Records.
Nashville based Latina Americana artists Tish Hinojosa, Stephanie Urbina Jones and Patricia Vonne have joined forces and blended their thriving solo careers into a brand new project, The Texicana Mamas. All three women, who have had highly successful careers as singer-songwriters on their own, decided to combine their musical traditions to create a project which radiates love of family, passion for storytelling, and compassion without borders.
With an album on the horizon scheduled for late summer, The Texicana Mamas are releasing their debut single today. "Cocina De Amor (Kitchen of Love)" was co-written by all three women, and is the perfect launch point for the project.  A joyfully contagious Spanglish sing-along number, the Mamas (as they refer to themselves) harmonize flawlessly and invite the listener to be as joyous as they are.
The video for "Cocina De Amor (Kitchen of Love)" is one more layer in The Texicana Mamas' mission to celebrate and honor the love of family, and culture, and features not only The Texicana Mamas in their respective kitchens, but also footage of fans, family and friends in their kitchens from all over the world. It is filmed in the COVID-19 "at-home" style everyone has become accustomed to during these times.
"There is nothing more wonderful than coming together with family and friends, whether it's online or in person, to cook up love and good times in the kitchen," says an enthusiastic Urbina Jones. "The Mamas hope this fun song and video will inspire people everywhere to turn up the music, dance in the moment, and enjoy the simple things in life with the ones you love."
The concept of The Texicana Mamas grew out of a magical music moment which took place at legendary Nashville venue, The Bluebird Café. A place where songwriters come to offer their art in the purest of forms, Hinojosa, Urbina Jones and Vonne performed there together in 2018, as part of a writer's round along with songwriter James Slater. The evening was specifically to celebrate Latina writers during Hispanic Heritage Month. The moment was inspiring, not only to the audience, but also to the women on stage. The obvious next step for them was to write new material and head into the studio.
"Cocina De Amor (Kitchen of Love)" is here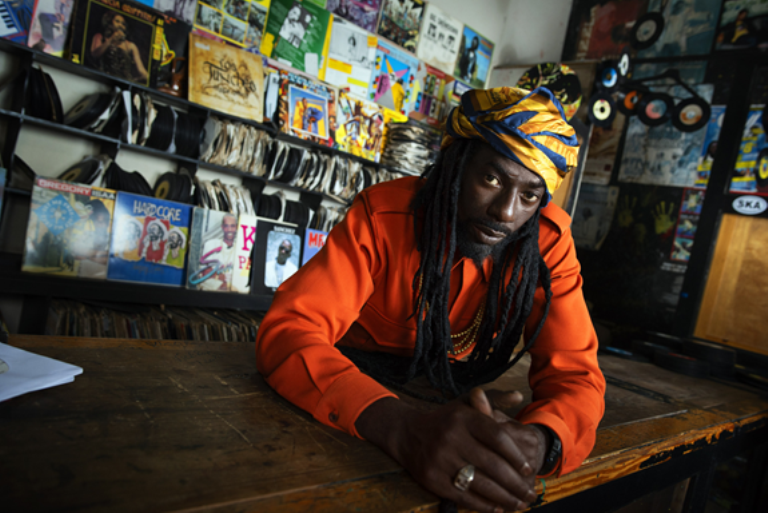 Grammy winner, multiple Billboard Hot 100 chart-topping artist and international reggae icon Buju Banton has dropped his first album in a decade. Upside Down 2020,has 20 songs featuring special guests Stephen Marley, Pharrell, John Legend and Stefflon Don and is now available.
One of Jamaica's biggest contemporary stars, Banton's previous album Before The Dawn cemented his international rep as a roots reggae giant. Since then, the acclaim has given him confidence in changing up his sound and stepping outside strict roots boundaries. So the sounds on Upside Down 2000 range from state-of-the-art dancehall to classic roots reggae to R&B and pop-flavored collaborations, the latter including the dubwise"Memories" featuring John Legend and currently charting at number one on the iTunes reggae chart.
Memories be here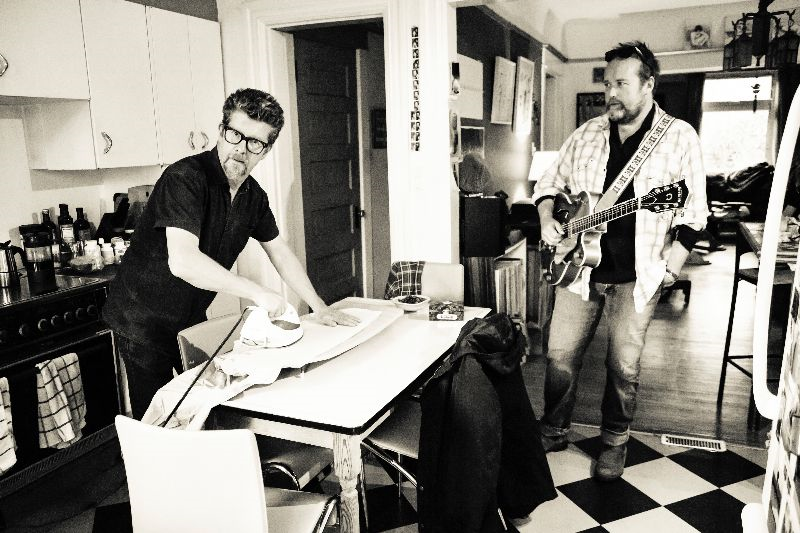 Today, Skydiggers share a new video for their rendition of Bing Crosby's"Brother, Can you Spare A Dime?" The new song will officially be released on July 3rd, along with a cover of Montreal's Michel Pagliaro's "Lovin' You Ain't Easy".
"A couple of years ago we were asked by artistic director Andrew Burashko of the Art of Time Ensemble to participate in a concert with the theme being protest music;" shares Josh Finlayson."For our section of the program one of the songs Andrew asked us to perform was the depression era tune, "Brother, Can You Spare a Dime?". It was a challenge we really enjoyed. Typically, we don't learn tunes by request, so this was a unique and different experience for us. As a result, we continued playing the song from time to time and ended up making a recording of the song with bandmate Aaron Comeau at his east end Toronto studio, The Trailer."
"The video for "Brother, Can You Spare a Dime?" was a collaboration with filmmaker Tim Thompson. Tim found footage from Our Daily Bread, a public domain film set in the Great Depression, directed by King Vidor in 1934 and set our version of the song to scenes from the film." shares the band. "The message of community pulling together in tough times really resonated with us and seemed particularly apt as we search for a "new normal"."
"We recorded a number of cover tunes on spec with our friend and frequent collaborator Michael Timmins (Cowboy Junkies) at the controls for an unrealized film project..." shares Andy Maize."We released a version of the Hollies' "The Air That I Breathe" from those sessions on our 2017 album 'Warmth of the Sun'. And now from those same sessions we've got Jessy Bell Smith's fabulous vocal performance of Michel Pagliaro's "Lovin' You Ain't Easy", a top-down, wind in your hair, hit the road summer anthem!"  
"Brother Can You Spare A Dime"- Produced by Aaron Comeau and performed by Andy Maize– Vocals, Josh Finlayson - Baritone Ukulele, Aaron Comeau - Bass, Mandolin, Clarinet
Check it out here:
"Lovin' You Ain't EasyProduced by Skydiggers and performed by Jessy BellSmith– Vocals, Derrick Brady– Bass, Noel Webb– Drums, Jeff Heisholt-  Piano and B3, Josh Finlayson - Acoustic and Electric Guitar.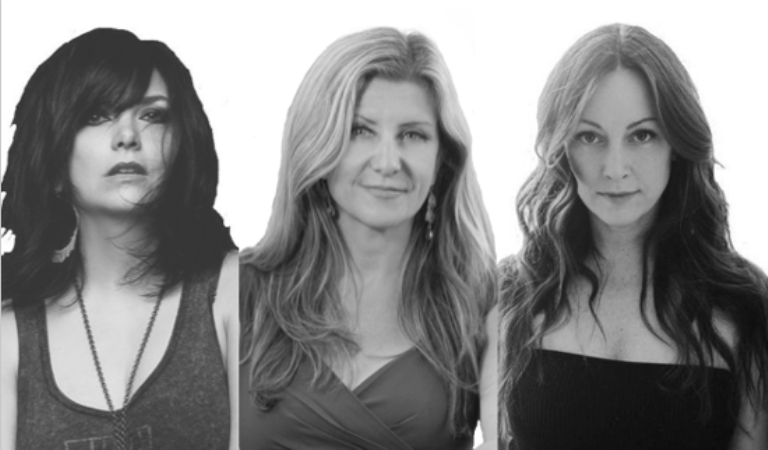 All successful solo artists, Kim Stockwood, Damhnait Doyle, and Tara MacLean came together as Shaye to record The Bridge in 2003.   Their first single, Happy Baby,hit the top of the pop charts and garnered them several prestigious nominations and awards.  The band went on to release other successful singles, a second album, and launched a tv series - all the while touring from coast to coast.    While the group was only active as a musical trio for 5 years, Kim, Damhnait and Tara have remained fast friends.
"I woke up in the middle of the night singing this song  in my head, it used to be our encore song …the next day when I found all the lyrics, I teared up...I just knew it needed to come into the world now…music has always brought people together . . . it is the great healer.  And so incredible to sing with the girls again, even from afar."  Kim
"We had planned to reunite to honour Ron Hynes at the East Coast Music Awards and when that was cancelled, it was heartbreaking.   When Kim called about recording "God", it felt like the perfect way to come together again. The song is one of our favourites to sing together and we had never recorded it.  It just felt so right singing together. Good for the heart."Tara
 "There's been something very illuminating about being quarantined these last few months- you realize what's important and what isn't . At the end of the day the only thing that matters are your relationships with the people you love. I'm so happy to be singing in harmony with Kim and Tara again." Damhnait
Says the song's writer Jeen O'Brien, "So happy the girls decided to record this. I wrote it such a long time ago, far before we ever met . . . funny, cause it really feels like it was made for them."
Long-time friend and versatile musician, Bill Bell (Tom Cochrane/Justin Nozuka/Jason Mraz)  produced from a distance and contributed the guitar track - from a demo he recorded with Shaye in 2003. 
 A song written almost 25 years ago . , , a group reunited after 13  years . .meant to be? .
Listen to 'God' here:
https://hearthis.at/jonesco/god-shaye/pUn/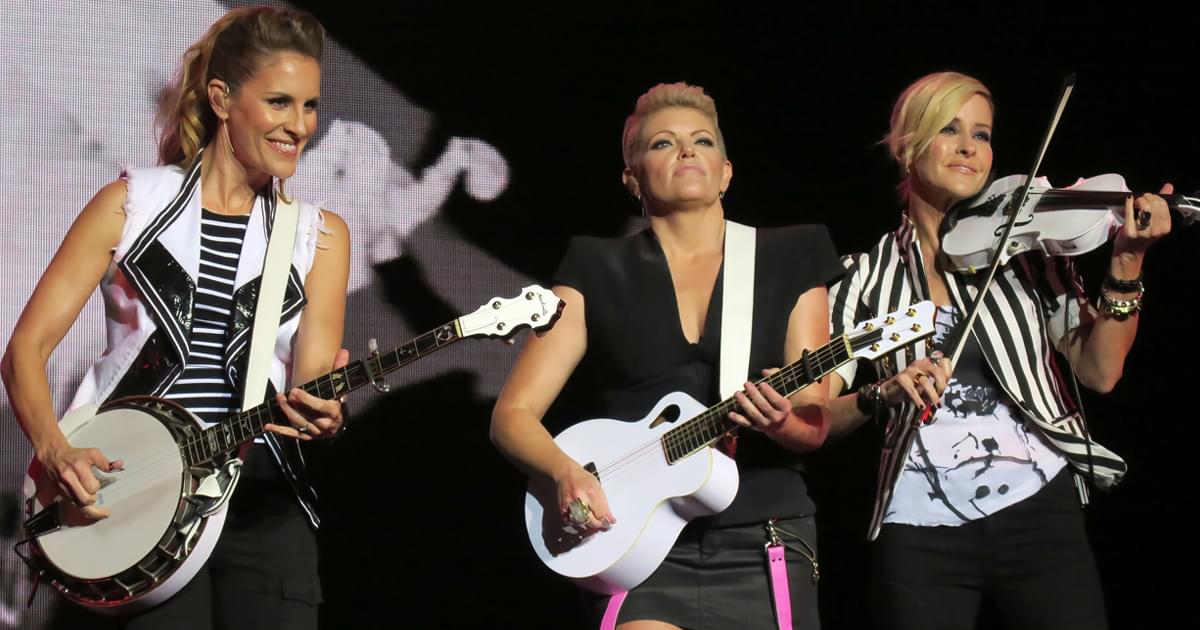 The band formerly known as Dixie Chicks, now just The Chicks, have a new song to go with the new name. 'March, March' has melodic links to David Essex' 'Rock On' and shares a 'lest we forget' aesthetic with Janelle Monae's 'Hell You Talmbout" in the service of a fairly laid back march to the barricades. Now don't nobody tell them some folks hold the term 'chicks' to be demeaning to young women.
Check it out here:
Let the music lift you up. Support your local food bank. Stay safe, keep others safe.