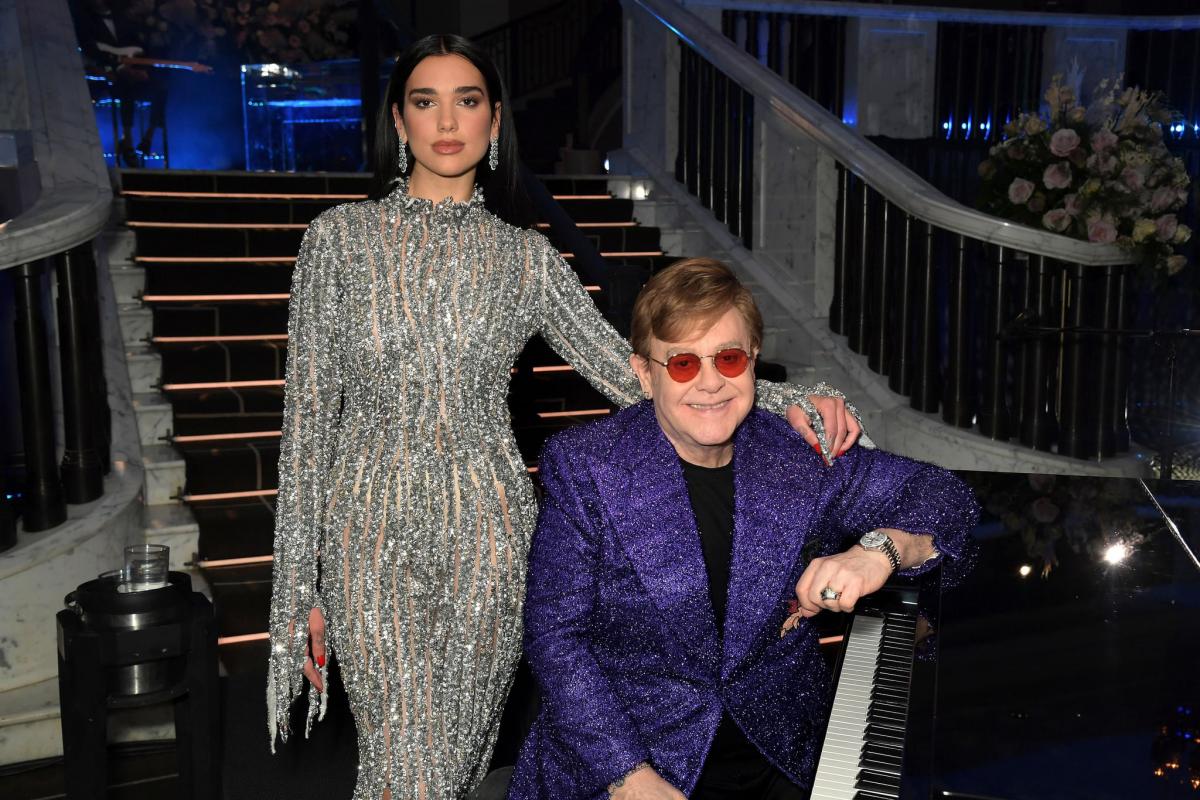 Fri Aug 20, 2021
This week we spotlight ICNA Relief Food Bank 6120 Montevideo Rd. Unit #4
Mississauga, Tel: 905-858-1067
Email: mississaugafb@icnareliefcanada.ca Because of COVID, please contact prior to going.
Support your local food bank. The need is real.
If you liked the Lady Gaga and Tony Bennett singles, here's a like-minded but a little more contempo effort from Elton John and Dua Lipa, their new collaboration 'Cold Heart (PNAU Remix)'.
A joyous and blissed-out dance cut, 'Cold Heart' sees the pair come together on record for the first time. The seed of the collaboration was planted after Dua invited Elton for an Instagram live, discussing his experiences with Studio 54 ahead of her remix album 'Club Future Nostalgia.'
Shared respect and subsequent friendship saw Elton guest on Dua's record-breaking Studio 2054 live stream. Lipa paid back by performing at The Elton John AIDS Foundation Academy Awards Viewing Party, which raised over $3 million for the Foundation. Driven by the restrictions of lockdown and a renewed passion for collaboration, Elton reached out to Dua to work on new music together remotely.
'Cold Heart' is at once instantly recognizable and yet thoroughly contemporary - a modern dance floor filler based on four of Elton's classic tracks expertly spliced together by Australian electronic band and producers PNAU - 'Kiss The Bride' (from 1983 album Too Low For Zero), 'Rocketman' (from 1972's Honky Chateau), 'Where's the Shoorah?' (from 1976 double album "Blue Moves") and 'Sacrifice' (from 1989's Healing Hands). PNAU previously achieved a UK number 1 in 2012 with the Elton Versus PNAU album 'Good Morning to the Night'.
Sir Elton opined: "The last 18 months have been hard, but being off the road has meant that I've actually had time to get back to my roots as a session player and collaborate with some wonderful artists. And having the opportunity to spend time with Dua, albeit remotely has been incredible. She's given me so much energy. She's a truly wonderful artist, and person, absolutely bursting with creativity and ideas. The energy she brought to 'Cold Heart' just blew my mind."
Dua Lipa "Ever since we first "met" online, we totally clicked. Elton is such an inspirational artist and also has the naughtiest sense of humour – a perfect combination. It has been an absolute honour and privilege to collaborate on this track with him. It's so very special, with some of my very favourite Elton John classic songs combined – I loved being part of such a creative and joyous experience. Can't wait to hear it everywhere this summer."
PNAU say: "Setting a stage for the two greatest performers in the world today Sir Elton John and Dua Lipa, we knew we had to go in deep, take them into our world, the psychedelic lazer black-lit club. Where all of us can meet on the dance floor, forget the outside and lose ourselves in the healing waters of music and love eternal."
The single is accompanied by a catchy video created by Hamburg-based animator and director Raman Djafart. The video sees animated versions of Elton and Dua stepping into a dynamic and euphoric world before separating as their planets drift apart. A beautifully drawn, wistful and, at times, trippy parallel to the last year and a half in lockdown, the video reaches its moving and joyous climax as the characters are reunited.
Dance to 'Cold Heart' PNAU Remix:
"James Baley delivers a message universal enough for the church, the club, or the vogue ballroom." – So says The New Yorker and they're not far wrong.
Juno Award-winning musician and multi-disciplinary artist James Baley has dropped the remix to his latest single "Banishment" by house producer Karim Olen Ash. Building major momentum into the release of his forthcoming full-length album A Story (available on September 24th), this remix - produced by Ash, who many, including Baley, consider being "one of the best DJ's in the Toronto nightlife and ballroom scenes.''
"I knew that 'Banishment' had the potential for a different voice so I wanted to create a remix for it," explains Baley. "I wanted to throw it to my house brother Karim to give it a different perspective, a sexier version of the track with a more house-driven sound that we could vogue to."
Baley who's been recognized for supporting, writing and recording with a diverse range of celebrated Canadian-based artists including July Talk (Baley is credited as a co-writer/co-producer on their recent Juno-winning, Pray For It), Zaki Ibrahim, U.S. Girls, Badge Epoque Ensemble, and Azari, with whom he collaborated on "Gotasoul" garnering them a Juno Award nomination for Dance Recording of the Year in 2019, released the original version of the track last month that features guest Twysted Miyake-Mugler, the celebrated Vogue performer and co-founder of the Toronto Kiki Ballroom Alliance (of which Karim is also a member).
"The original track already incorporates ballroom influences and displays the talents of Twysted [Miyake-Mugler] so powerfully. With this remix, the song instantly became more smooth and playful in its celebratory nature, whereas the original is more dramatic and dynamic. Karim's work is beautifully curated, always giving sex appeal."
'Banishment ( Karim Olen Ash remix):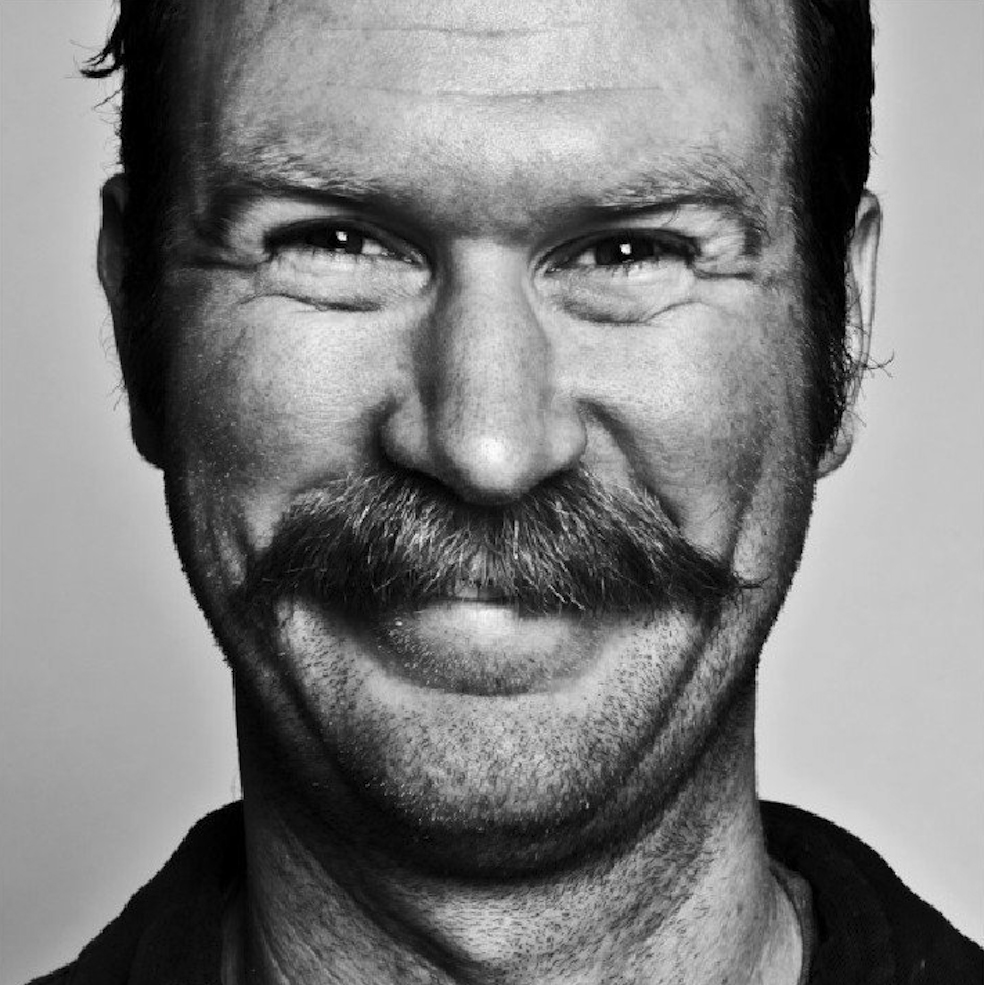 This one was a delight just to hear about, as Mr. Spearin is one my fave musical eccentrics. Even when his grasp exceeds his reach, the sheer ambition of his songs demands respect. My City of Starlings is the new album by multi-instrumentalist and composer Charles Spearin The album is an incredibly dynamic and eclectic blend of instrumental-leaning excursions that were born from a song-a-day recording club of friends and peers from around the world. Beautifully textured, gliding between avant-garde, art rock, and electronic with cohesion and ease, My City of Starlings foregrounds the masterful touch that Spearin always imbues in his bands' songs and performances.
'Is this how we feel when we're alone / With our faces glowing from our phones / We can't help but want to leave our homes'
Can you think of a more perfect lyric that captures the pandemic experience? Spearin, known for his work in Broken Social Scene, Do May Say Think, and so much more music that has soundtracked the past two decades insists he's not much of a lyricist. In fact, his new solo album, My City of Starlings, is a largely instrumental collection of beautifully textured songs that glide between avant-garde, art rock and electronic soundscapes.
Spearin's virtuosity extends to every detail of his songwriting, from the burnished brass of "Vireos In Bellwoods" to the celestial "Three Voices (Braided Carefully)" to the words and ambient melodies of the title track, which captures both the haziness but also the glimmers of hope of the time we've just lived through.
My City of Starlings isn't a "pandemic record," exactly – while Spearin found himself with extra time once touring came to a standstill, some of the compositions on the album had been taking shape since 2017, while others were born from the recent song-a-day writing and recording club.
"I have my studio here in my backyard, and I sometimes struggle with why I'm doing this – what's the purpose? Am I making an album? Are they songs I'm going to pitch to my friends to be Broken Social Scene songs, or Feist songs or whatever? But then I settled into the idea that this is what I do," Spearin says.
"To have time on my hands and a studio at my fingertips certainly helped in making this record, but thematically, there's a kind of reflection in the music that maybe comes from having spent so much time at home as well."
Like so many of us, Spearin came to see his city in a whole new light during the endless walks taken through its streets over the past year and a half, partly thanks to an increased interest in birding but also a whole new appreciation for the wonders of the natural world – an inspiration that comes through clearly in the album's expansive sonic palette.
Vireos In Bellwoods: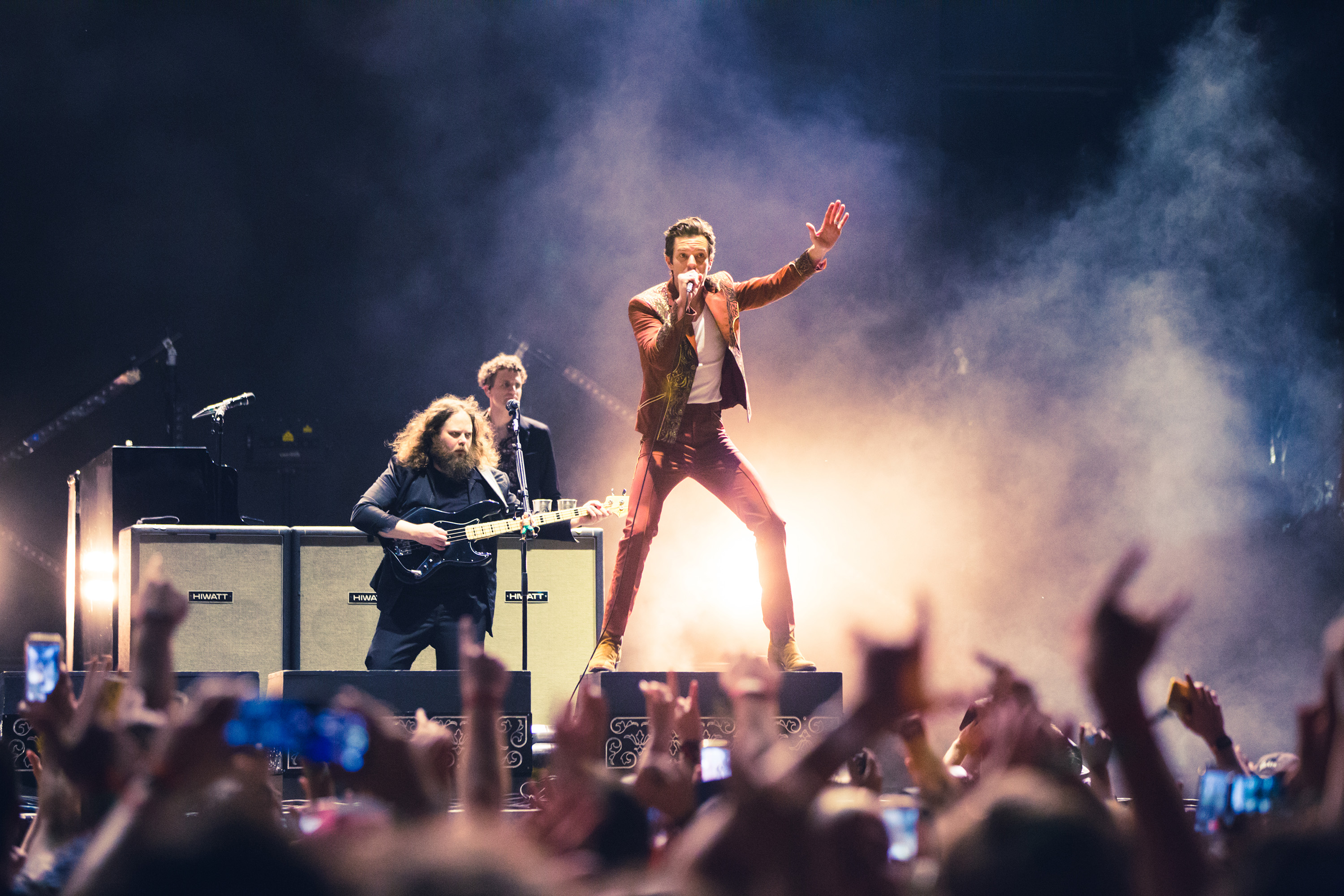 New cookie from The Killers, Pressure Machine, is out now and gaining traction. Their seventh studio album, Pressure Machine follows last year's critically-acclaimed Imploding The Mirage, which gave the band a record-breaking sixth consecutive UK #1. Like its predecessor, the album was co-produced by the band, Shawn Everett, and Jonathan Rado (Foxygen). The release comes along with an animated video for the song, Quiet Town, as well as the final instalment in a series of trailers filmed by Danny Clinch and featuring music and spoken interludes from the album.
When the Covid-19 pandemic shut down the promotional run and worldwide tour for Imploding the Mirage, "everything came to this grinding halt," says frontman Brandon Flowers. "It was the first time in a long time for me that I was faced with silence. And out of that silence, this record began to bloom, full of songs that would have otherwise been too quiet and drowned out by the noise of typical Killers records."
 Indeed, for the first time since 2004, the relentless momentum and pressures of being in a globally-renowned, stadium-shaking band stopped. Enter Pressure Machine: a view into the everyday realities of a small American town with stark, tough beauty, and The Killers' most restrained and resonant album yet.
Watch 'Quiet Town':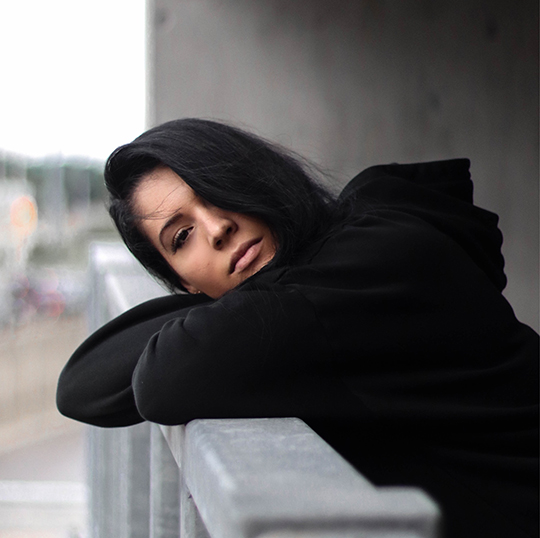 If that moment in any action flick where the hero or heroine struts away in slow motion, wind in their hair, as something ignites and then explodes at their backs, needed a perfect soundtrack, Canadian singer-songwriter Jennifer Lauren's new single "Kingdom Come" — available now —could be it!
Dark and synth-y, with industrial, dissonant beats, the vocals soar, taking the listener on a cathartic journey over hills and valleys of loud-quiet-loud. It's a song of courage and power — one meant to rouse the royalty we all have within.
When Jennifer originally came across the instrumental track from Russian music producer, Sighost, last Christmas Eve, it was titled "Throne," and she and her co-writer, Miranda Boutros, instantly knew it was something they could work with together. "We loved the mood and power of it and felt inspired by its title," Jennifer shares.
An avid watcher of movies and series, she thought of those gratifying scenes where the 'good guys' win. "It made me think of the moment where the antagonist's smug smile falters as they realize they've just lost, and the protagonist takes back what was theirs, what they've built."
She nicknamed the finished song, fittingly, "the good guy's comeback anthem."
Like so many artists during the pandemic, Jennifer had to find new ways to execute the creative process. "Miranda and I had to meet and write over Zoom," she recalls. "We listened to the track a few times, and wrote keywords that came to mind while listening to it."
"Kingdom Come" is one of eight singles Jennifer aims to release in 2021, and comes on the heels of "Enemy" and "Now or Never" — which were used in the Russian television drama, Silver Spoon (in Russian: Mazhor), and netted her more than 474k in discography streams.
With a sound and ethos similar to current pop stars like Halsey and Billie Eilish, Jennifer sings with a dark and soulful depth. Like a night alone on a starry beach, her artistry evokes those moments that are both private and universal.
"Kingdom Come":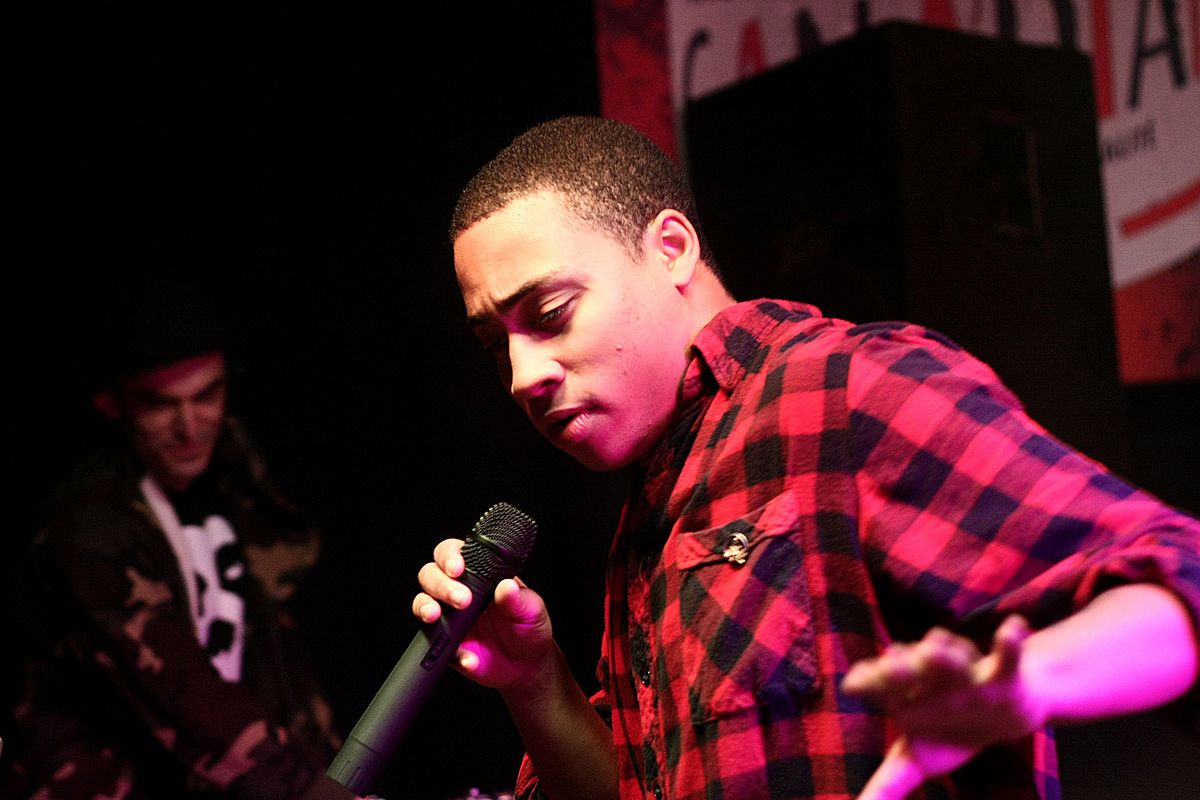 BITS'N'PIECES….The Garrison is pleased to announce ALIVE, a live music series featuring Canadian acts, celebrating the return to live events. Beginning September 29, the series will host 16 shows extending into March 2022, featuring performances by Cadence Weapon, Witch Prophet, Corridor, Dorothea Paas, Odonis Odonis and more. All acts will be joined by local support and will have a ticketed price of $5 with all proceeds going to the Unison Benevolent Fund and the AMY Project (Artists Mentoring Youth).
"It's no secret over the last year the pandemic has hit live music venues hard. With the help of FACTOR we are excited to present this series that provides a platform for local and national artists to return to the stage. We can't wait to welcome back music fans to see all these shows featuring amazing acts and tickets are only $5 with all proceeds to Unison and the AMY Project. Great for the audience, bands, venue and our community", Shaun Bowring, Owner, The Garrison and The Baby G.
To minimize the impact of COVID-19, support the health and safety of our guests, and in compliance with city and provincial requirements, The Garrison is prepared to ensure all measures are taken to abide by the protocols dictated by Public Health Ontario.
 ALIVE Headlining Performer Dates:
09.29.2021 Cadence Weapon -Tickets: https://bit.ly/ALIVE-CW
10.02.2021 Possum -Tickets: https://bit.ly/ALIVE-P
10.15.2021 Vypers -Tickets: https://bit.ly/ALIVE-V
10.23.2021 Hubert Lenoir -Tickets: https://bit.ly/ALIVE-HL
11.06.2021 Hot Garbage -Tickets: https://bit.ly/ALIVE-HG
11.13.2021 Odonis Odonis -Tickets: https://bit.ly/ALIVE-OO
11.26.2021 Corridor -Tickets: https://bit.ly/ALIVE-C
12.03.2021 Badge Époque Ensemble -Tickets: https://bit.ly/ALIVE-BEE
12.10.2021 Witch Prophet -Tickets: https://bit.ly/ALIVE-WP
12.11.2021 Breeze -Tickets: https://bit.ly/ALIVE-B.......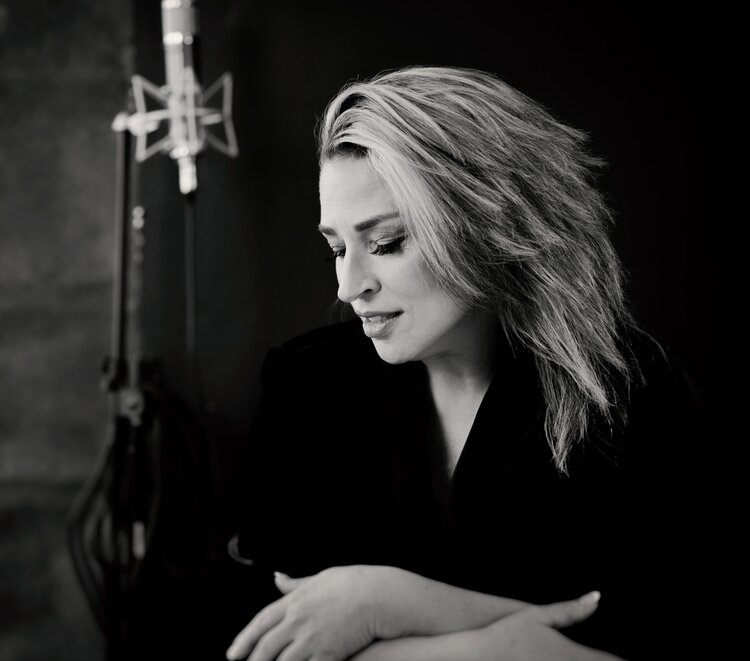 ……..Jazz stylist Linda Carone breaks out of isolation with Gin & Jazz, a 'live performance' at Reid's Distillery, 32 Logan Avenue in Toronto, Sept. 2. There is Limited Seating so if you would like to get out for some genuine 'in person' - GIN & JAZZ – reserve today! Tickies only $5. You're bound to hear the current single, "So Many Beautiful Men, So Little Time," which is a very beautiful thing.
Check them 'Beautiful Men':
Get tickets here reidsdistillery.com/collections/gin-jazz-tickets-every-thursday/products/gin-jazz-linda-carone-september-2nd
Support Live Music. Support your local food bank.