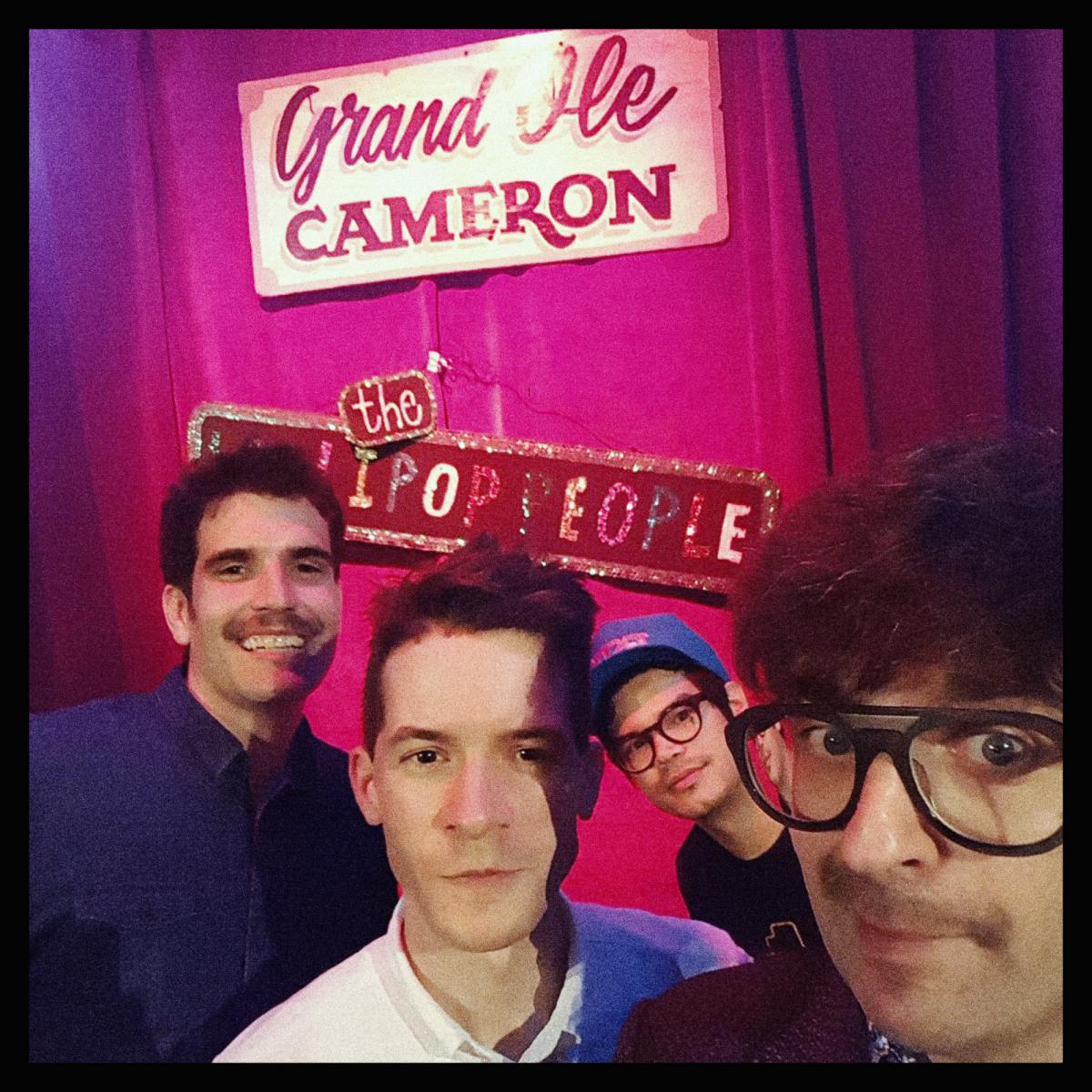 Fri Apr 16, 2021
This week we spotlight Eastview Neighbourhood Community Centre 86 Blake Street, a member of the Daily Bread Food Bank that has been operating for over 40 years. Open Tuesday and Thursday from 10:30 a.m. to 1 p.m.
Stepping in with the irrepressible Friendly Rich and what he dubs A Love Letter to Live Music from Friendly Rich
Friendly Rich & The Lollipop People unearthed a rare live recording of the band in their element, one Monday night in Toronto, September 2019.  This unique recording captures the distinct vibe of one of Canada's most important music venues on any given Monday night -- The Cameron House.
This new recording is available on all streaming platforms Friday April 16th.
"This recording is a love letter to live music and the people that it connects" professes Friendly Rich, who has been performing at The Cameron House regularly for the last two decades.  Although we all miss live music right now, releasing this buried treasure is bittersweet." 
If ye know not of Friendly Rich, ye must acquaint thyself with this spawn of Frank Zappa and Jaymz Bee.
Watch 'Fort Jesus' here: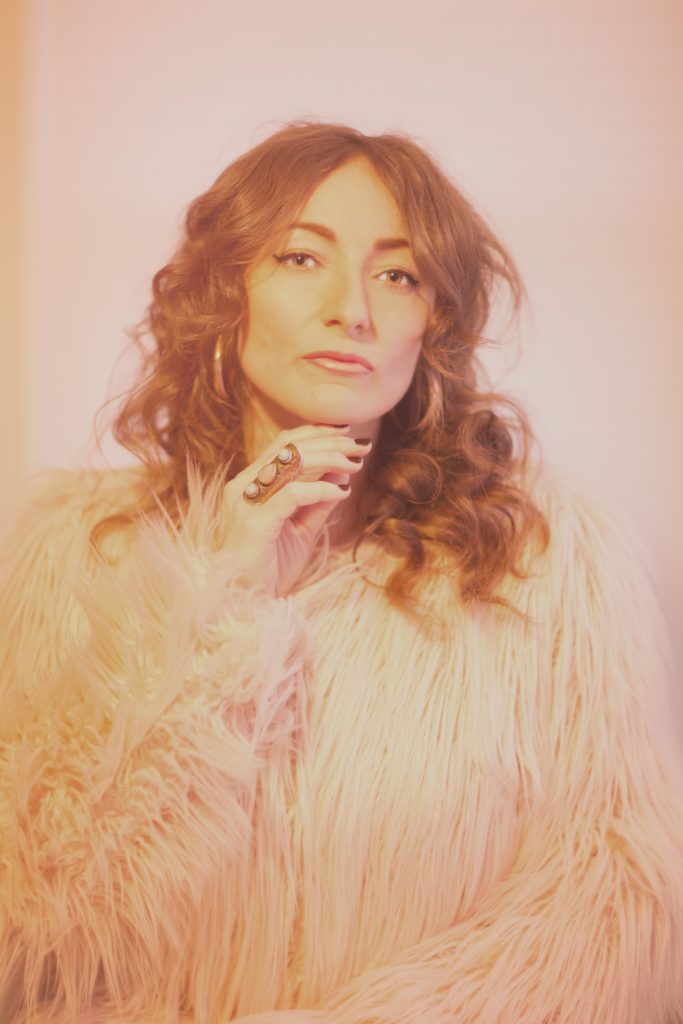 Durable East Coast Canadian alternative pop-rock musician Apryll Aileen is releasing a new track on Friday, April 23rd that celebrates the natural beauty of Atlantic Canada. A soulful singer and classically trained pianist, Aileen has played stages from Hollywood, California to London, England.
Pulling elements from her inspirations together for an anthemic pop sound, "Home" shares the story of the powerful self-realization that often, our life takes us on a journey that leads us back home. Inspired by her own journey to California and back to Atlantic Canada, this fierce alt-pop track is the perfect mood-booster anthem.
To celebrate the launch of the new single, Aileen will be joined on Saturday, April 24th by international recording artist, Hubert Francis from the Elsipogtog First Nations Reserve in New Brunswick. They will each perform a set during a live-streamed concert, presented by Paris Crew, from Sanctuary Theatre in Uptown Saint John.
More information on the live stream here: facebook.com/events/899579247530159/
Hubert's music shares his humble passion and the message of the Miꞌkmaq people to respect and honour Mother Earth. The Miꞌkmaq are a First Nations people of the Northeastern Woodlands, indigenous to the areas now known as Canada's Atlantic Provinces and the Gaspé Peninsula of Quebec as well as the northeastern region of Maine.
Hubert's most recent song "Unnatural Times", was written during the pandemic for CBC Music's "The Story and the Song: Isolation, The Unknown, and Rebirth" and featured in March on CBC Radio One/CBC Listen.
"Home" is the first release off of Aileen's upcoming studio album Rising Tides, produced by LVR (Daniel Lafrombe). Daniel was nominated for a Grammy in 2020 for his songwriting with fellow Welsh songwriter Amy Wadge on John Legend's "A Legendary Christmas album.
For more information visit apryllaileen.com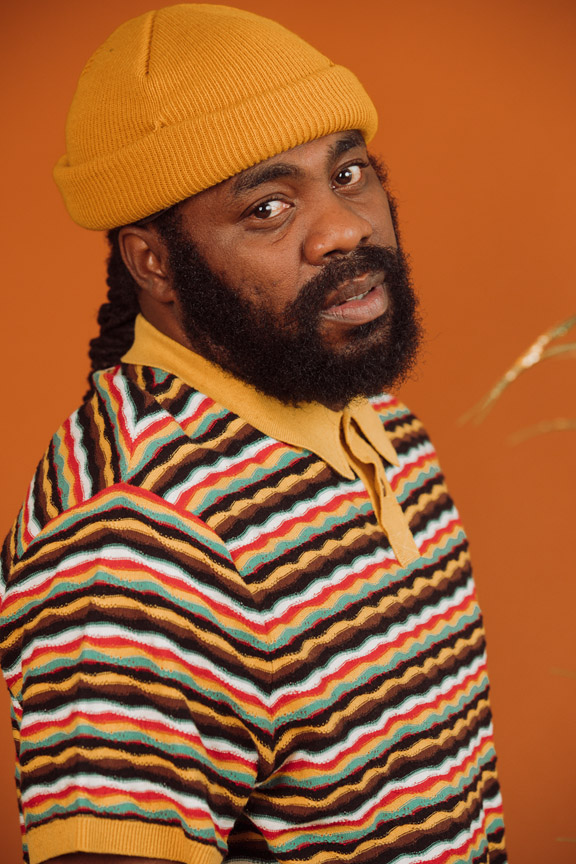 Toronto's new Black music festival AFROWAVETO announces its inaugural event lineup. Headlined by five-time JUNO Award-winning reggae artist Exco Levi, JUNO Award-winning reggae/dancehall singer-songwriter Kirk Diamond, and featuring a slew of local stars of today and tomorrow including Congo-born, Toronto-based singer Desiire whose unique blend of R&B, Afro, electronic and hip hop has been featured in Billboard, The Fader and MTV, talented R&B songstress LeiLa Dey, and buzzing Afro-fusion artist Shopé who won CBC's Searchlight competition for Canada's best undiscovered talent. Please note: AFROWAVETO festival was pre-recorded on March 24th, so Ontario's latest COVID livestream concerts ban does not apply.
"Dream It. Build It. Grow It." This is the slogan for Toronto's newest music organization and FREE festival, founded in 2019 and spearheaded by Jamaican-Canadian artist, Lexxicon.
Says Lexxicon, "The company's mission is to provide growth opportunities for Black multi-genre musicians working within the Toronto music industry through intentional music programming, the creation of safe spaces, and through community and cultural connections. While Toronto has a large population of emerging and successful African, Caribbean, Indigenous Black Canadian and Afro Latinx musicians, this is not reflected in the local music festivals, showcases, panels, or songwriting sessions held within the city. And while there has been unprecedented growth globally in these culturally-driven sounds that momentum hasn't been reflected in the local Canadian market. This year's inaugural festival is here to intentionally champion a more diverse and inclusive urban music scene in Toronto, while bridging the gap between more obvious Black music forms (rap, R&B) and less recognized genres such as Afrobeats or dancehall on the local scene."
Artists in the inaugural lineup include Exco Levi, Kirk Diamond, Leila Day, Desire, Shope, Kris Hans , Loti, King Majik and Bawse and 11 other rising and in the now talents.
Exco Levi delivers 'Oh Canada'
Newbie Toronto artist Leanna Oki dropped new single, "Sink", on March 26, 2021. The up-and-coming artist blends R&B, soul, and pop flawlessly to create her unique and captivating sound.  Finding her emotional outlet in music, Leanna uses songwriting and song creation to express feelings she otherwise has trouble communicating. Using the metaphor of water, Leanna's lyrics and musical arrangement on "Sink" express her experience feeling like she, herself was trapped underwater during a particularly challenging time in her life.
The U of T graduate is well versed in music writing and production, operating almost completely independently to create her music until it nears the final stages. Drawing inspiration for "Sink" from a previous relationship, Leanna leaned on songwriting as a way to express what she was feeling when she felt otherwise unable to communicate her emotions. She found the metaphor of sinking underwater to be particularly inspiring, feeling it was an accurate way to describe the emotions she was experiencing at that time.
Recorded at Toronto's Sandbox Studios and co-produced by KR Moore, "Sink" has a water-like flow, and features both Leanna's songwriting talent and vocal stylings. 
"The song is centered around the imagery of sinking into the sea as a metaphor for giving into my internal conflict. I was compelled to write this song as a way to express my feelings of numbness and pain that I couldn't put into words. I believe that a lot of people can relate to this feeling, so I hope this song can connect with others going through any sort of personal struggle and help them feel more understood."
Creating music has evolved into her form of self-expression and therapy, serving as a way to release her inexplicable feelings and experiences. She aspires to be another prominent female musician that uses passion and pain to propel herself as an artist.
Check the chill wavey "Sink" here: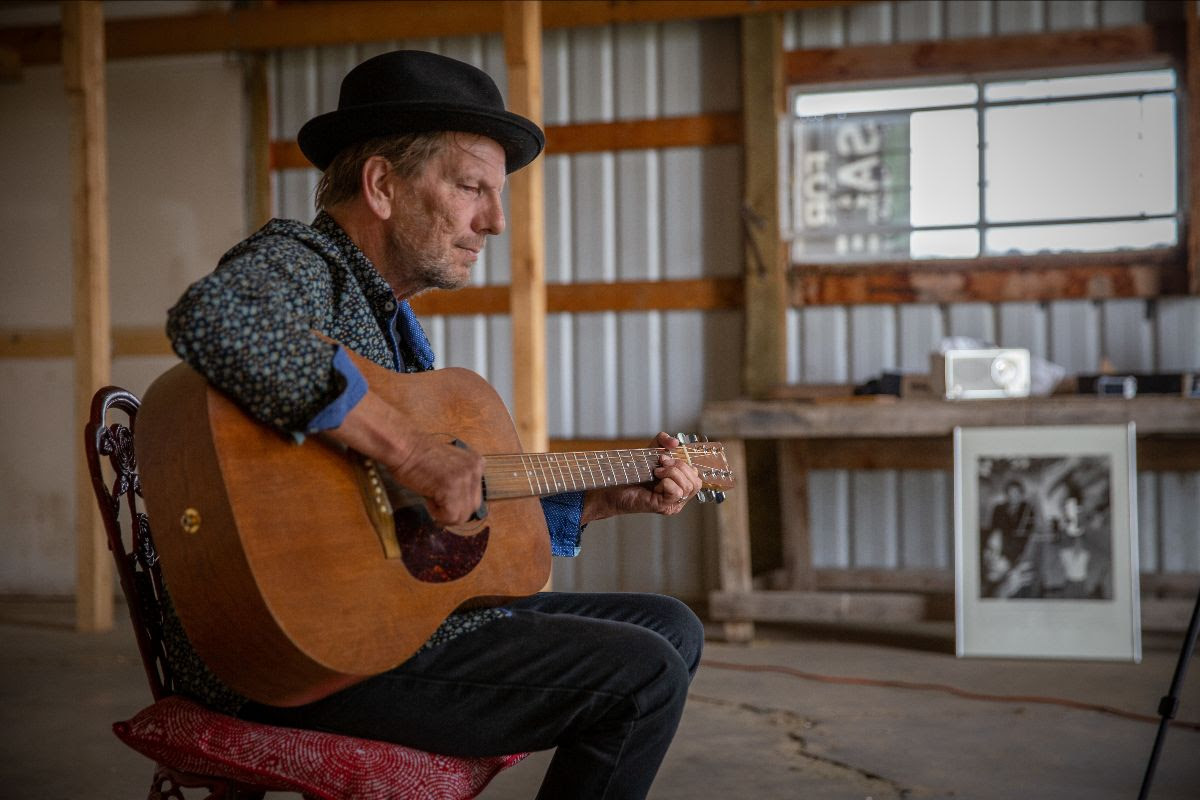 Canadian music legend -- and recent Order of Canada recipient -- Art Bergmann has released the third single, "Your Second Amendment," from his highly anticipated album Late Stage Empire Dementia, set for release May 21 on (weewerk). As one of the album's rootsier songs, "Your Second Amendment" tears down American mythology, accompanied by its video comprised of old Hollywood imagery juxtaposed with the human toll of western expansion.
Art sums up "Your Second Amendment"'s message succinctly by saying, "Somewhere a bullet punctures another soft innocent body and a gun manufacturer laughs until he wets his pants." The video's creator, Roy Pike, adds, "To be lucky enough to work with Art again, after THIRTY years, is so fucking cool. The world is beautiful. Bullets are not."
As one of Canadian punk rock's foundational artists, Art Bergmann remains an unflinching social critic on Late Stage Empire Dementia.  Its eight songs sonically run the gamut from the jagged, speaker-shredding rock he's long been known for, to the experimental, acoustic-based soundscapes he introduced on his 2016 Polaris Music Prize long-listed album The Apostate. Lyrically, Bergmann takes aim at political corruption, the dual unchecked epidemics of guns and drugs, and the plight of refugees yearning for a better life.
Late Stage Empire Dementia was recorded throughout 2020, with basic tracks laid down in Calgary at Lorrie Matheson's studio Arch Audio and most other tracks completed at Russell Broom's studio, Broom Closet. Although Broom and longtime Neko Case collaborator Paul Rigby handle the bulk of the guitar playing, the song "Christo-Fascists" features a rare guest appearance by legendary MC5 co-founder Wayne Kramer, whose trademark buzzsaw tone remains as potent as ever.
Yet, for each great example of politically charged rock on Late Stage Empire Dementia, such as the previous single "Entropy," there is an expansive, hypnotic piece like "Los Desaparecidos (Border Art)" or the nearly 10-minute title track that further illuminates Art's evolution as a songwriter—completely unafraid to enter uncharted territory. It is that bravery that makes Art Bergmann's voice as important as ever, and places Late Stage Empire Dementia easily among his finest works.
Check 'Your Second Amendment' here: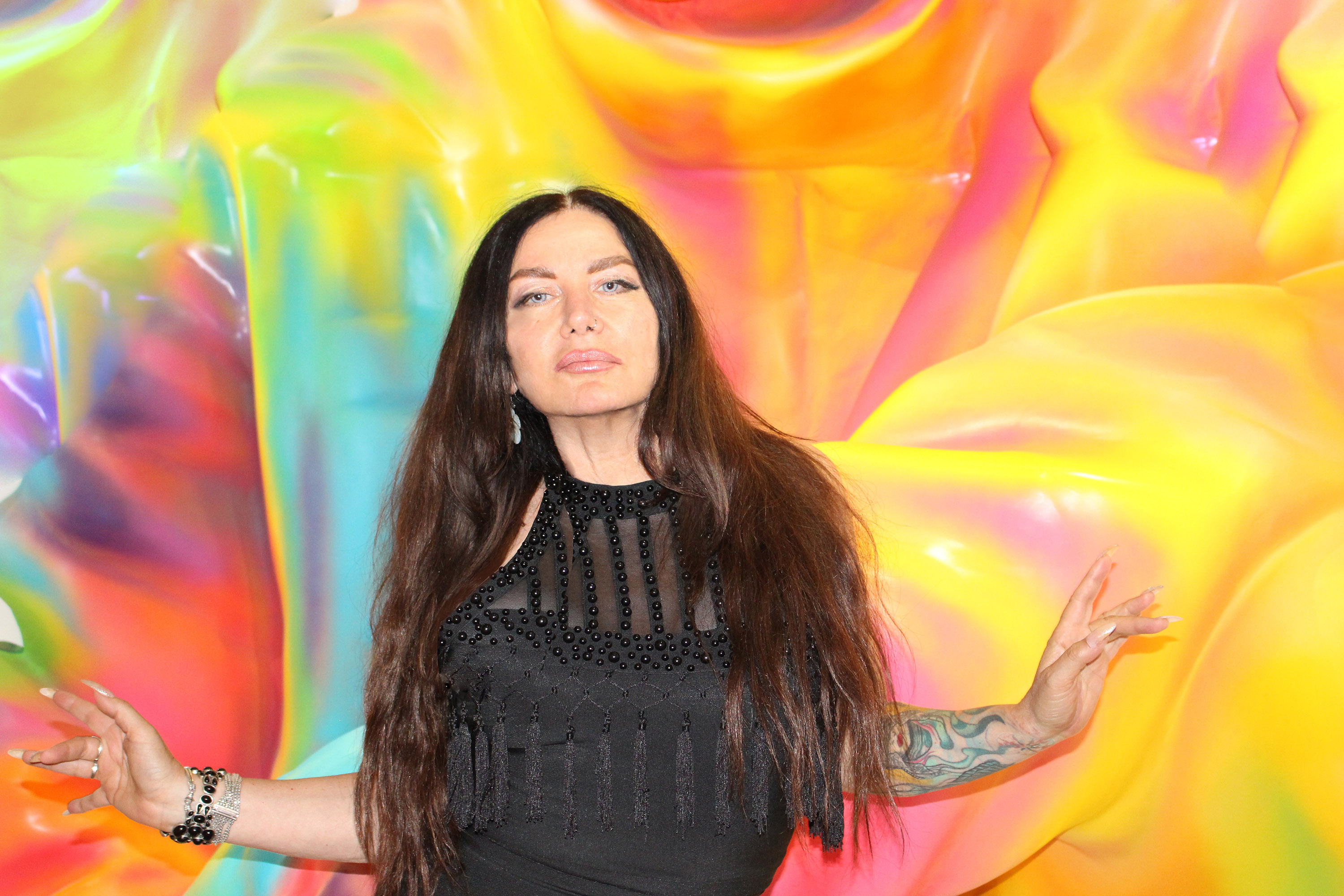 The new advance single from Los Angeles based singer/songwriter/producer Betty Moon is "My Only One'" from her forthcoming album Cosmicoma, set for release May 21, 2021. The effort is Moon's tenth studio album and is the follow-up to her much-buzzed about highly-praised 2020 release Little Miss Hollywood. The album was produced by Betty Moon at her Southern California studio, while enlisting long-time collaborators Justin Smolian and Owen Barry to bring the album to life.
"Over the second half of 2020 I felt very nostalgic for the sound of my earlier records," says Moon. "I naturally write and play music daily, but what came from these ideas were ideas and song structures that I haven't visited lately, and I really wanted to inject that into this next album. I think those that have followed my career will totally get it, and new fans will enjoy my unique and ever-evolving sound."
Opening with chugging guitar and drums, and thankfully short on intro, this gritty cousin to 'You're So Vain' finds Moon in convincing voice and yeah, it is a delirious trip back to her garage rock roots, short and tight as a squirrel's sphincter. The single dropped Friday, April 16/21. The advance single is off forthcoming 10th studio album Cosmicoma (Evolver Music) set for worldwide release May 21/21.
Entertainment Music Group (EMG) has gathered legendary artists and young independent artists from around the world to create a virtual music-doc to be pre-produced and released on April 22, 2021 in honour of Earth Day. The project is headed up by Executive Producer Sandy Graham, a music industry veteran and owner of the legendary Cashbox Magazine Canada, in conjunction with celebrity icon, Dr. Tom Jackson, C.C., LL.D, who will act as the host for this music initiative.
"When we sent out the call to action tour global music world contacts to help us celebrate Earth Day from the global the resounding feedback was overwhelming and positive," says Sandy Graham. "So much so we were humbled by the legendary artists who want to help get the word out for the mission of Earth Day and beyond. Although our home base of production is in Canada, we have artists from Canada, the USA and Europe who have all submitted relative videos." and will be reaching out to our global network to make this a success for a much needed initiative about not just funds but awareness of the work that Earth Day is doing on a daily basis."
 "Heal the Earth is here to lift conscience, mind and spirit to a higher ground," says Tom Jackson, producer and host of Heal the Earth. "This is a moral and musical compass designed to guide you on a road paved with caring and compassion. There is hope in our future if we use our voices to take action against the sounds of silence. These are songs to be sung and celebrated so our children can bear witness to the enduring strength that is the love and beauty of Mother Earth."
"Earth Day is global and to participate from Europe is wonderful. Right now, all our focus must be pointed to improve the environment for the entire world. This is a task that can only be done by working together to build a better future, says Peter Astedt, European Consultant for EMG.  "Heal The Earth is one of the voices that is needed to bring people closer to a better world. It's great to be involved in a project that is so important and can make the world a better place."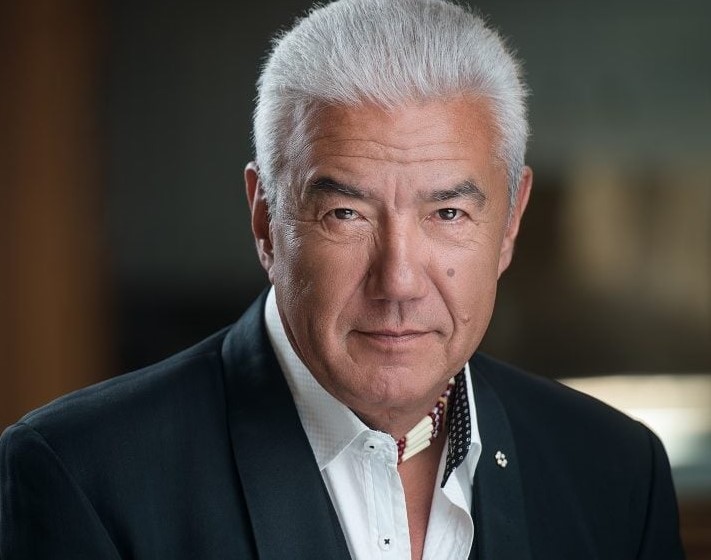 Featuring Video Performances by:
Andy Kim - Who Has the Answers (Canada/USA)
Barry Stagg - Shine a Little Light (Canada/USA)
David Pomeranz - It's in Every One of Us (USA)
Don Graham - You Can Count on Me (Canada)
Glass Tiger - Diamond Sun (Canada/Scotland)
Gowan - Dancing On My Ground (Canada)
Julian Taylor Band – Just a Little Bit (Canada)
Kingstown Experiment – Letter to Mother (Canada)
Marshall Potts - That's How It Starts (Canada)
Murray McLauchlan – The Farmer's Song (Canada)
Paul Saunders – Courage (Canada)
Spoons - New Day New World (Canada)
The Magnettes - Indifferent (Sweden)
Tom Jackson - Blue Water (Canada)
Tommy James - Crystal Blue Persuasion (USA)  
"Earth Day Canada" is excited and grateful to be the recipients of the funds raised through this event and would like to thank Entertainment Music Group and all of the performers involved in the Heal the Earth event for their generosity," says Earth Day Canada. "Your contribution will support our mission of helping people and organizations to reduce their environmental impact."
The one hour docu-music special will be available on a live stream at 7-8 pm EST – April 22, 2021 and available on social media and web platforms around the globe as legendary musical offering to celebrate this day while raising awareness about the needs of our planet regarding waste management and re-aligning ourselves to sustain a healthy planet. Entertainment Music Group has secured the services of an online streaming company who will make the docu-music special available with a link that will be available in advance to secure a viewing ticket. Donations are accepted with all proceeds being given to Earth Day Canada.
100% of all proceeds raised are donated directly to Earth Day Canada.
Go to facebook.com/events/293092225549280 on Facebook and register to watch the show.
You can also donate to Heal the Earth/Earth Day here: gofund.me/4fddf0e7
For on Heal the Earth visit https://www.healtheearth.ca/
For more in Earth Day visit earthday.ca/