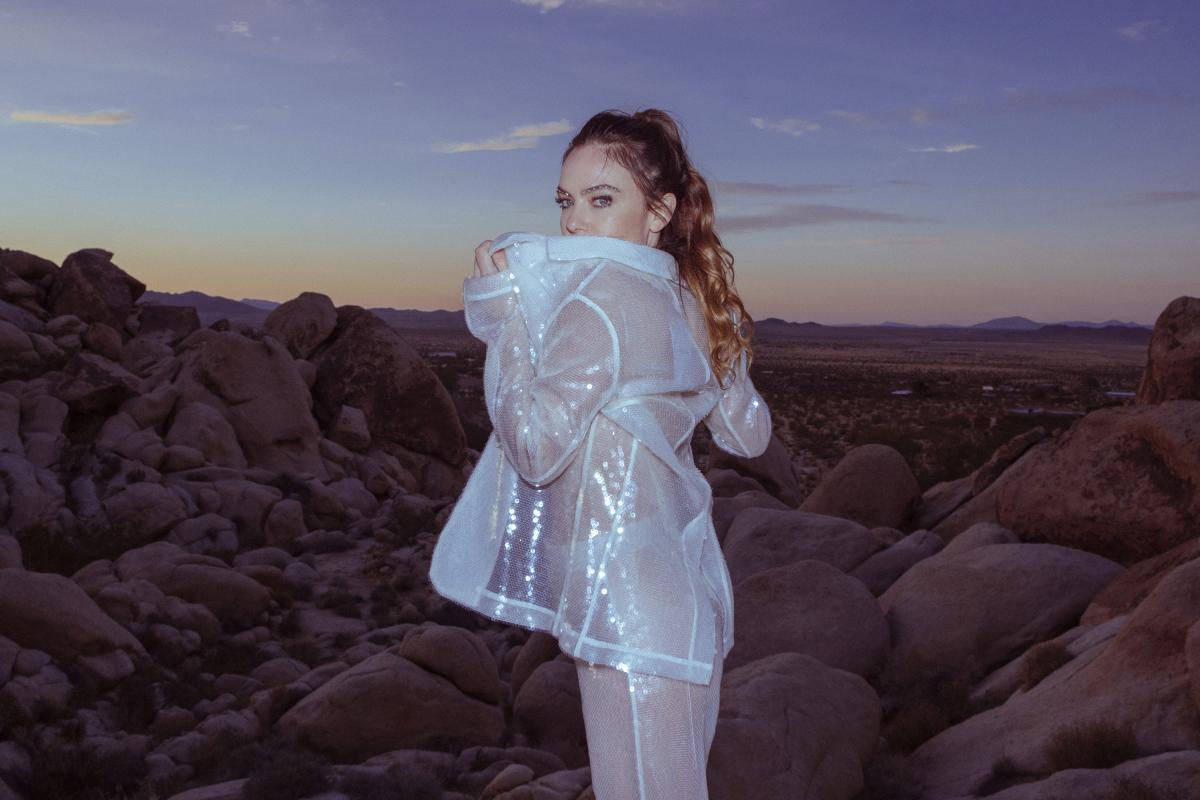 Fri Jul 24, 2020
This week we spotlight Flemingdon Community Food Bank
10 Gateway Blvd, Basement North York, ON (416) 422-4322
info@fcfoodbank.com
Monday's 1:30 to 3:30 Singles
Tuesday's 1:30 to 3:30 Families
Wednesday's 1:30 to 3:30 Families
Thursday's 1:30 to 3:30 Families
Thanks for your help.
Stepping in with girls, girls, girls. Leading off, Aussie singer/songwriter Julia Stone and her new single "Break" and the accompanying music video via Arts &Crafts. In a shift from her folk origins, Stone has shed a proverbial skin to emerge in an entirely new form. With its surreal, metallic synths and horns, the single is reminiscent of David Byrne's ensemble work, and is the perfect introduction to Stone's new era.
"Break" was produced by virtuoso guitarist and pop visionary St. Vincent (aka Annie Clark, who also plays on the song) and Thomas Bartlett (Yoko Ono, Sufjan Stevens) with contributions from Stella Mozgawa (Warpaint) and Bryce Dessner (The National). Annie Clark reminisces on her first introduction to "Break" - "I was so floored by 'Break'. The feel, the vibe, it's catchy but weird - like 'You Can Call Me Al' through the looking glass."
Take in 'Break' here
This  first solo output in eight years, "Break" finds the celebrated songwriter diving headfirst into the cosmopolitan, hedonistic world of late-night, moonlit pop. The single presents a collision of Stone's singular artistic output with the most inspiring corners of New York avant-garde.
Stone muses that "Break" is about being alive with the head rush of new love: "It's when you first meet somebody, and you have that connection, and your chemicals go crazy. It's about enjoying that first moment, without considering what comes next." Stone's words resonate in the breathtaking visual that accompanies "Break".
Accompanied with a striking visual, the video for "Break" sees Stone and a collective of stunning dancers, choreographed by prolific Andrew Winghart (Billy Eilish, Solange, Lorde) moving in beautiful and striking formations through the streets of Mexico City - under neon signs, nightclub ceilings, streetlights and an abandoned Opera House. Stone's multi-tracked hall of mirrors vocal is a draw on its own.
Directed by LA-based Australian director Jessie Hill (credited on clips for Angus & Julia Stone, Halsey, Broods and Jarryd James) the visual adaptation of "Break" was shot in November 2019 with a club scene echoing a dystopian future (one in which we eerily now find ourselves) where  the air is toxic and the dancers are styled in handmade, bejewelled face masks.
"Break" is the first single to be released from a larger body of work; the details of which are to be revealed. Re-imagined, reborn and reinvigorated, this new era for Stone replaces dirt underfoot with wet pavements and sticky dance floors; trades blue skies for red lights and red lips.  Step into Julia Stone's brand-new world.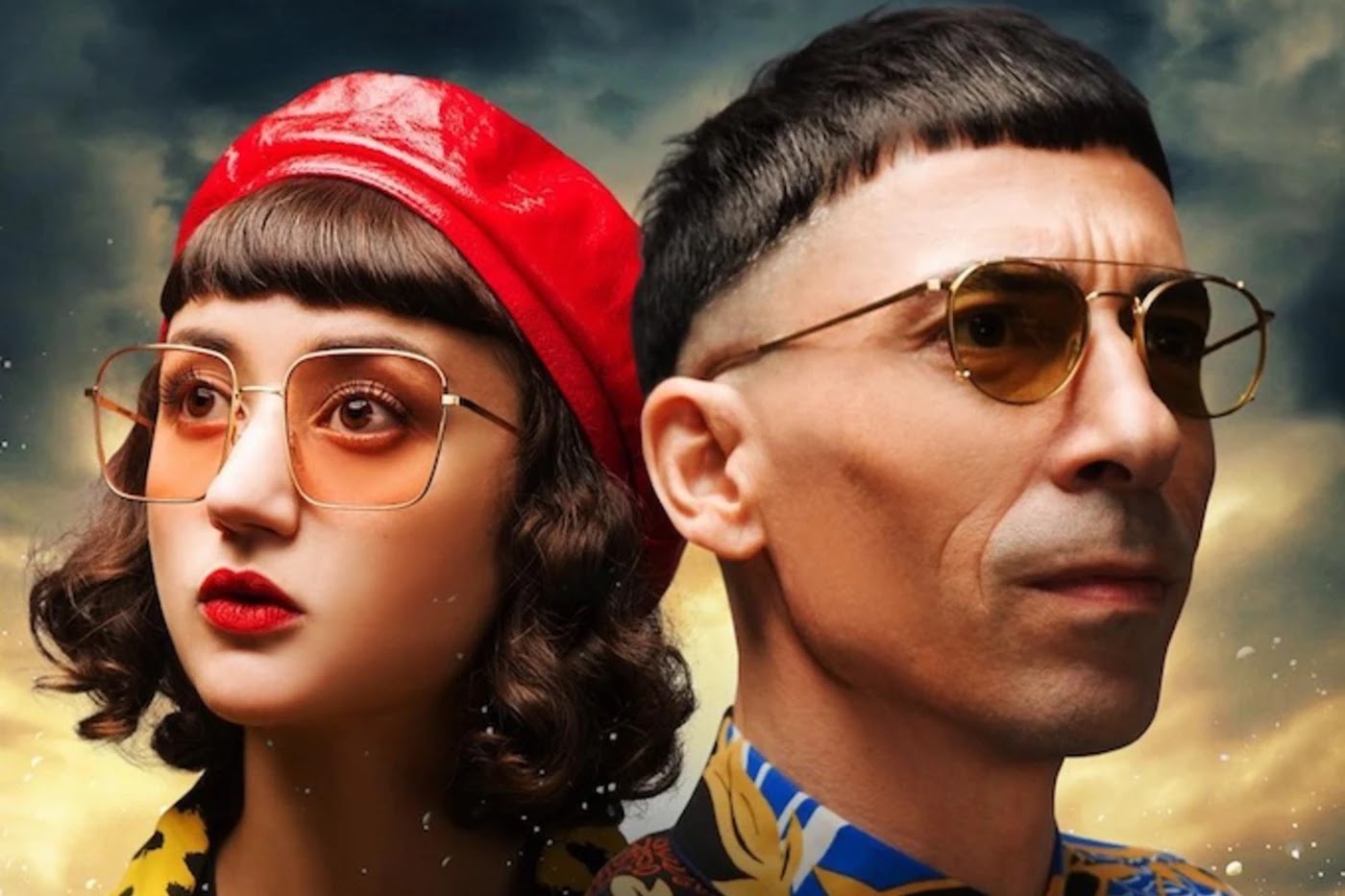 Electro-pop duo Sacre have released the album, Love Revoultion, which is part of the duo's exciting project that harnesses music, photography and storytelling. Along with the album came the music video for '05:00AM Jungle Chase', one of the featured singles. SACRE has already gained extensive support for their music from a host of tastemaker TV channels including Canal+ France, YouTube channel La Belle Musique, as well as radio stations such as Beats 1 with household name Pharrell Williams, popular French station Radio FG and a premiere with RTÉ XM.
Originally from France but now residing in the creative hub of Amsterdam, musicians Hawaii and Sukil are the masterminds behind the intergalactic pop project that is Sacre. Love Revolution, more than just an album, is a visual and audio storytelling masterpiece that captures its audiences and carries them, spellbound, into a world of dark fantasy. Hawaii discovered his passion for music from listening to the Star Wars soundtrack when he was 8-years-old; it was from then onwards that he started to play, compose and hone his musical craft. Sukil started training at a classical music conservatory at the tender age of 6; 12 years after, she graduated and became a concert pianist. When Sukil teamed up with Hawaii her own compositions were able to flourish, and the two embarked on their Sacre journey.
An eclectic mix of influences is cited when it comes to their style; Tame Impala, Jungle, iconic old-school acts like Rodriguez and The Beach Boys, experimental French electronic artist SebastiAn, avant garde filmmaker David Lynch, classical composer John Williams and fashion designer Iris van Herpen, to name a select few.
"Our Love Revolution project has its roots in the love we have for the arts and in the love we have for our friends. It is based on a story we wrote, a futuristic mythological road trip, inspired by the Olympus gods romances, our friends' personalities and the mess in our minds. An android, Aphrodite, a witch in a wood, a pig and a car-chase are parts of the story. The songs between the scenes are about our characters, their feelings, their lives and their hopes. We created our tracks to be as passionate and eclectic as our characters are. We talk about fraternity, self-love, dependence, masochism, impossible love and destructive passions… In a way to understand more the word LOVE."
On to reveal the deeper meaning behind the '05:00AM Jungle Chase' music video: "It's a song about freedom, about the idea that the predator is no freer than its prey in its need to hunt. This music video follows the same idea. A prey is chased on the road. But who exactly is chasing her? We are in Los Angeles and we are following a girl. Tired of the predators that touch her buttocks in the metro and tired of burning her neurons with other predators in traffic, she decides to live the city differently, freely."
Here's the '05.00 AM Jungle Chase'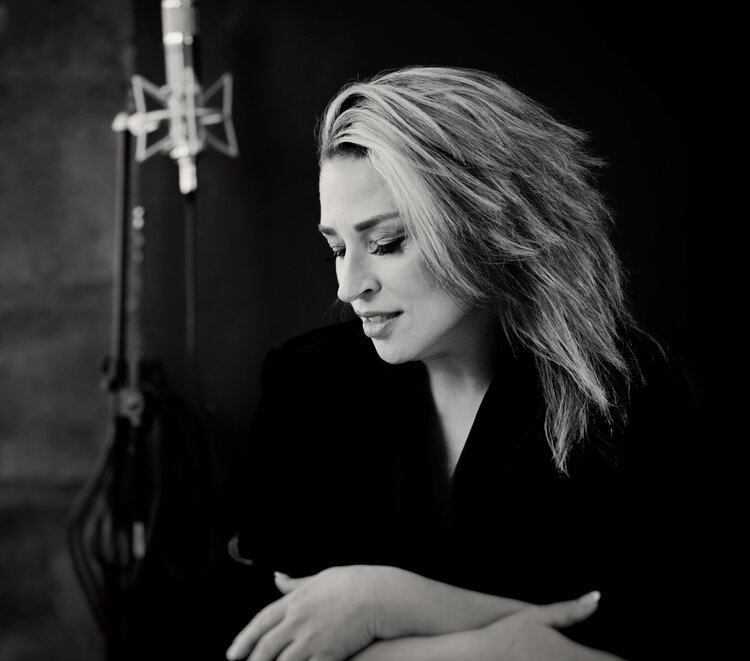 Case you missed it, East side T.Dot chantoosie of the vintage blues/jazz faultline Linda Carone has a sparkling new single. 'So Many Beautiful Men (So Little Time). The lady is going for the romance on this one. Established as a jazz and blues vocalist and niche song stylist, Carone presents her latest offering "So Many Beautiful Men, So Little Time,") supported by a stellar group of musicians, including bassist George Koller, who also produced the single. It's a lyrically hip, fun, and upbeat song, awash in the lady's warm tones and bittersweet vocals.
The song features a cool, mid-century jazz vibe with a moderate tempo, and flirts with exotic conga rhythms, creating a swinging up-tempo beat. Koller worked with Linda as producer on her well-received debut album, Black Moonlight. Having passed the audition, he's on board for the single, this time with a Latin fusion directive. Carone's version of "So Many Beautiful Men, (So Little Time") includes percussionist Luis Orbegosa, pianist Jeremy Ledbetter, Koller on bass, BenWittman on drums, and Perry White on saxophone.
For more info check https://www.lindacarone.com/
Check Linda blowing smoke rings on 'Sweet Lotus Blossom'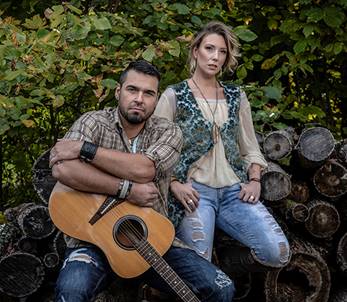 Multi-award winning, chart-topping Indigenous folk artists Twin Flames are back, pleasing their fan base with a new single, "Battlefields" — available now.
The husband and wife duo of Chelsey June, métis (Algonquin Cree) from Ottawa, and Jaaji, Inuk and Mohawk from Nunavik, are celebrated for their sonic landscapes spanning Canada and the Arctic, and honouring their ancestors through song in English, Inuttitut and French, along the way; "Battlefields" is a poignant addition to their discography.
That said, the new song — and the first preview to land ahead of their forthcoming and third studio album, OMEN — is a surprising departure from music the band has released previously. The album teeming with pop and synth-heavy sound exploration; this track is based on a self-reflective consciousness covering the subject of mental health, a topic that hits home for the band.
"Mental health is a battle that many people face in silence," Chelsey shares. "This song speaks to the stigma associated with it."
"In the Arctic of Canada, Inuit People face the highest amount of suicides in the world," Jaaji continues. "'Battlefields' is a song to remind our people we have to fight our own minds to survive…That we are fighters and, together, we can feel less alone and win this battle."
Early insight into OMEN reveals an intricate exploration into an edgier, darker music, finding its footing in a merging of alt-pop, rock, and electronic genres.
Using unique sounds, Indigenous Spirit flutes, traditional drums and western instruments, synthesizing harmonies, and traditional Inuit throat singing — including a collaboration with two-time JUNO Award nominees, Silla — Twin Flames unveil in OMEN a raw and honest experience. Certain to follow the successes of their previous two critically acclaimed albums — Jaaji and ChelseyJune (2015) and Signal Fire (2017) — Chelsey and Jaaji dive even deeper into stories of courage and survival on OMEN, softening the dire moments with a velvet touch of empathy.
"The album is about a dystopian reality of global warming, and humankind being divided into social classes, mental health, and addictions," they say. "It speaks to seeking Omens and signs of hope within ourselves and Mother Nature."
With OMEN, Twin Flames question the human mind revealing how one can endure the darkness, and still find a way to bloom; it's a truly moving experience, foretelling a brighter future while signifying the advent of change and a time for strength. "We speak to the inner turmoil that so many, including ourselves, have experienced. We hope to express that, if one dares to dream of meeting their heart's longing and purpose, the world can be forever changed."
"Battlefields" is available now. OMEN is available in August 2020.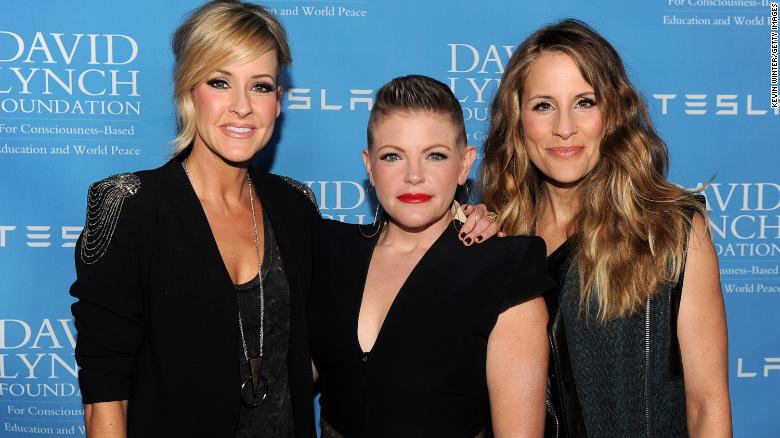 After 14 years of keeping fans waiting, the band formerly known as Dixie Chicks has released its eighth studio album, Gaslighter.
The Chicks are officially back with 12 brand new songs, including the smash-hit single, 'Julianna Calm Down', and 'Sleep at Night' and last month's critically acclaimed protest anthem 'March March.'
Sleep at Night is the latest of the four singles and was released alongside a music video which stars the much-beloved triad of country musicians: frontwoman Natalie Maines, Martie Maguire and Emily Stayer.
Though the song was only recently released last month, Strayer told Colbert the lyrics were "basically written a couple of years ago" before noting how pertinent it was to "right now," because of the ongoing Black Lives Matter protests against anti-racism and police brutality.
See 'Sleep At Night' here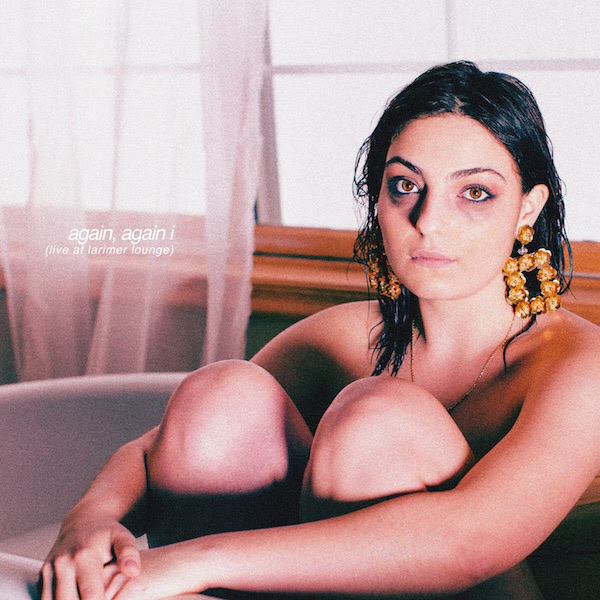 Iranian-American artist YaSi is Denver's firecracker waiting to blow up big. With a live show that has placed her in that city's biggest stages like Pepsi Center, Mission Ballroom, and Red Rocks, to later impress audiences on iyla's 16-date Flowers tour as well as spots on Raja Kumari's Karma Kills tour, she knows what an audience wants. The foundation of YaSi's music is introspective and honest lyrics paired with a melting pot of pop, r&b, and hip hop influences. YaSi music's has caught the attention of publications and blogs like NPR, Hilly Dilly, Earmilk, IndieShuffle and featured in Spotify's Fresh Finds, Fresh Finds: Poptronix, and Study Break along with trending on multiple Audiomack playlists.
On newest single 'Again, Again I' she brings her trademark sinuous dynamic and yearning to massage that sweet spot between Amy Winehouse and Toronto's Cold Specks and leaves you wondering why you haven't heard of her before. Thank me later.
Check this live throw down of 'Again, Again I'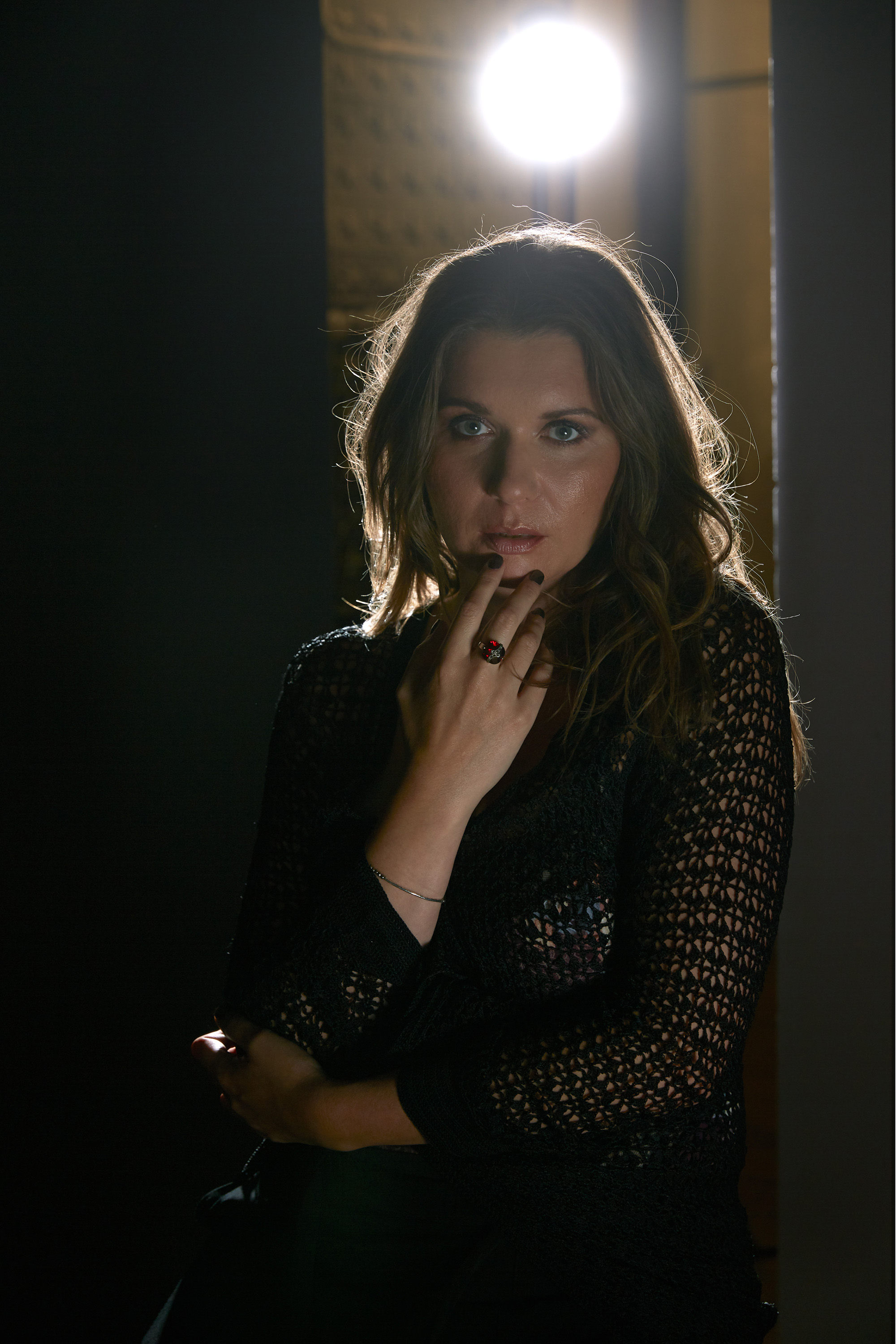 If the 'Cruel' and 'Afterglow' vids from noir soul songstress Audra Santa didn't send you running for a cold shower, her current offering 'Naked' will have you thinking threesomes in ahoneyed sauna.
This teaser single rom upcoming Boudoir Project EP, release goes in the chilly direction of euro noir electronica; shivery synths, a menacing bass line and an icy delivery soaring on feathered batwings that would make Grace Jones smile. The production is a shade busy but overall, 'Naked is a powerful stream of consciousness paen and plea to life and its many-layered loves. 
Audra says "Naked was written in secret in my bedroom.  A night alone with a bass line and bottle of wine, I expressed myself in a way I never had before.  The song is about how tangible sound can be when coupled with desire."
The multi-disciplinary artist's genre-bending style has been dubbed "Noir Soul", combining elements of trip-hop, dark-pop, art-rock and contemporary r'n'b with rich, ambient textures. 
Audra self-directed and edited the video for 'Naked' which features her dripping in honey, inspired by the sensual hyper-realistic oil paintings of David Shepherd.  His "honey dust" painting inspired her to use this sticky metaphor for desire,pouring it over her head until she was completely covered.  The painting is also featured in the single's cover art.
The instrumentation builds up a dense, almost suffocating sensuality against which the restrained passion of Audra's vocal makes a lasting impact. Come for the music, stay for the video's opium dream a la Jean Cocteau.
Get 'Naked' here.
Let the music lift you up. Help one another. Support your local food bank.