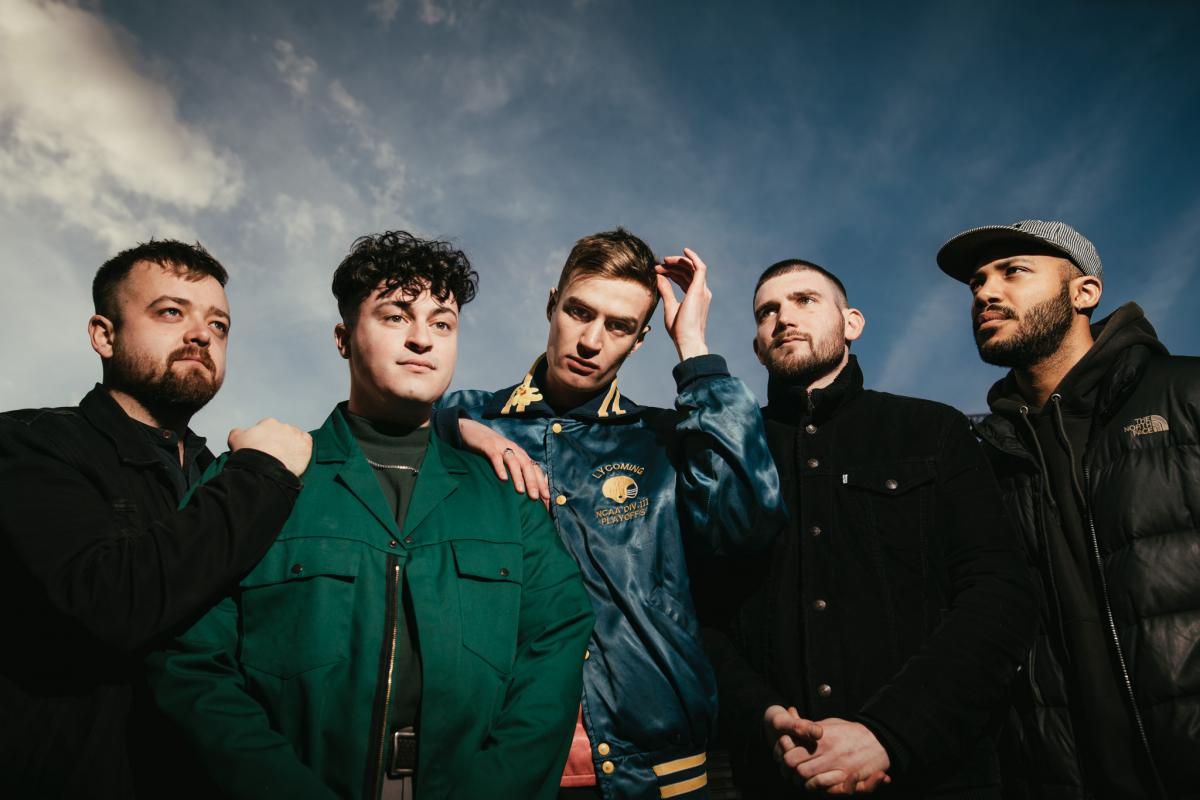 Fri Aug 13, 2021
This week we spotlight Thornhill Food Bank 1 Leaside Park Dr Unit 5B, Toronto, East York Office phone 647-428-9755
Email thorncliffefb@icnareliefcanada.ca
COVID19 -- Food bank open by appointment only, call and leave message Wed to Sun.
Somewhere between Bombay Bicycle Club and Glass Animals. lives Camden Town quintet Kawala. After streaming success with the 2020 single 'Do It Like You Do', they have dropped the gloves and come out swinging on "Ticket To Ride" the 1st single from debut mixtape Paradise Heights and most def not a cover of that Beatles song.
Hopeful and euphoric, it's the perfect soundtrack for a summer of hopefully reconnecting with each other and the wider world. Vocalist Daniel McCarthy hopes the six new songs "marks the end of a difficult period and captures that feeling of going forward into something sunny and more positive," whilst vocalist Jim Higson believes the title "alludes to the heights we'll hopefully reach as we all come out of lockdown." 
Paradise Heights brilliantly showcases Kawala's talent for upbeat, effortless songwriting. It's a multi-layered piece of work, punchy, jubilant, and danceable with music that sometimes masks the complex emotions behind the lyrics.
 Recently the band released lead single, 'Angry Man', a song about, "The frustratingly constant influx of incredibly angry men out there and the effect they're having on the world". Other tracks include the tropical pop-party of 'Chasing/Wasting Time' which finds them facing up to self-doubt in the rough-and-tumble world of the music industry, whilst 'Ticket to Ride' (featured on EA Sports blockbuster FIFA 2021 game) is about escapism and longing for better days. Elsewhere there's a stunning cover of Griff and Honne's '1000000x Better' while 'Arms Wide Open' was co-written with The Vaccines' Justin Young, the track is the most direct Kawala have ever been. The emotional highpoint of the mixtape is 'Back of My Hand', which tackles the messy topic of the gentrification of their old stomping ground in Kentish Town.
The band's live shows have always felt more like a gathering of like-minded individuals and they wanted the 'Paradise Heights' mixtape to champion this sense of community.
Fuelled by those all-to-fleeting moments of real-life connection with their fans over the last year, Kawala set to work creating an actual place called, 'Paradise Heights'.  It's an immersive set that fans can be part of and one that will form the backdrop for their forthcoming live shows. The new 'Paradise Heights HQ' is also the base for the band's brilliantly chaotic YouTube show –described as a cross between The Mighty Boosh meets Eric Andre.
'Angry Man' is here.
Kawala 2021 Festival Dates
Fri 13 August – 110 Above – Leicester
Sat 14 August – Boardmasters – Newquay
Fri 27 August – Arboretum Sunset Series – Nottingham
Sat 28 August – The Big Feastival – Cotswolds
Sun 29 August – Victorious – Portsmouth
Sun 12 Sept – TRNSMT – Glasgow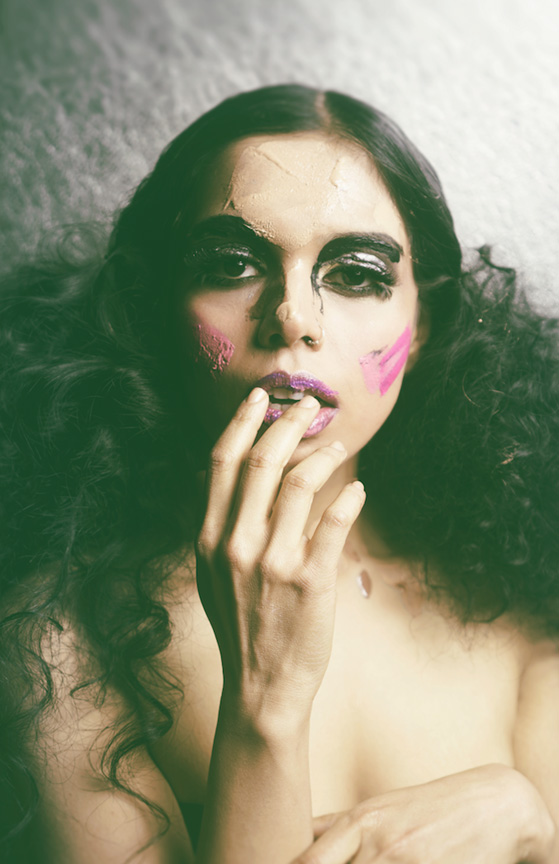 Toronto-based, Vancouver-bred R&B-pop singer-songwriter Neela has dropped the new single "Let It Down" from her forthcoming EP Prelude. This song produced by Grammy Award-winning producer Chin Injeti marks her re-emergence back into the spotlight after releasing the memorable single "Can't Let You Take" in March of this year.
"Let It Down" is a thoughtful and catchy R&B track with pop sensibilities that acts as a metaphorical call to freedom for all women who might feel constrained. "Let It Down is really about a woman being in control and owning her desires, her sensuality," explains Neela. "It's about being able to move freely without judgement, and walk in your own power. And that was a very important message for me to connect to."
The clear path to orchestrating Neela's career began in 2018 when her fashion-forward flair and layered sound had caught the attention of renowned producer Beatchild, who produced her 2018 debut EP Lovers in Danger. That didn't do much but it was the path that led to "Let It Down" which highlights Neela's profound, vulnerable lyrics and soulful pop sound. 
'Let It Down'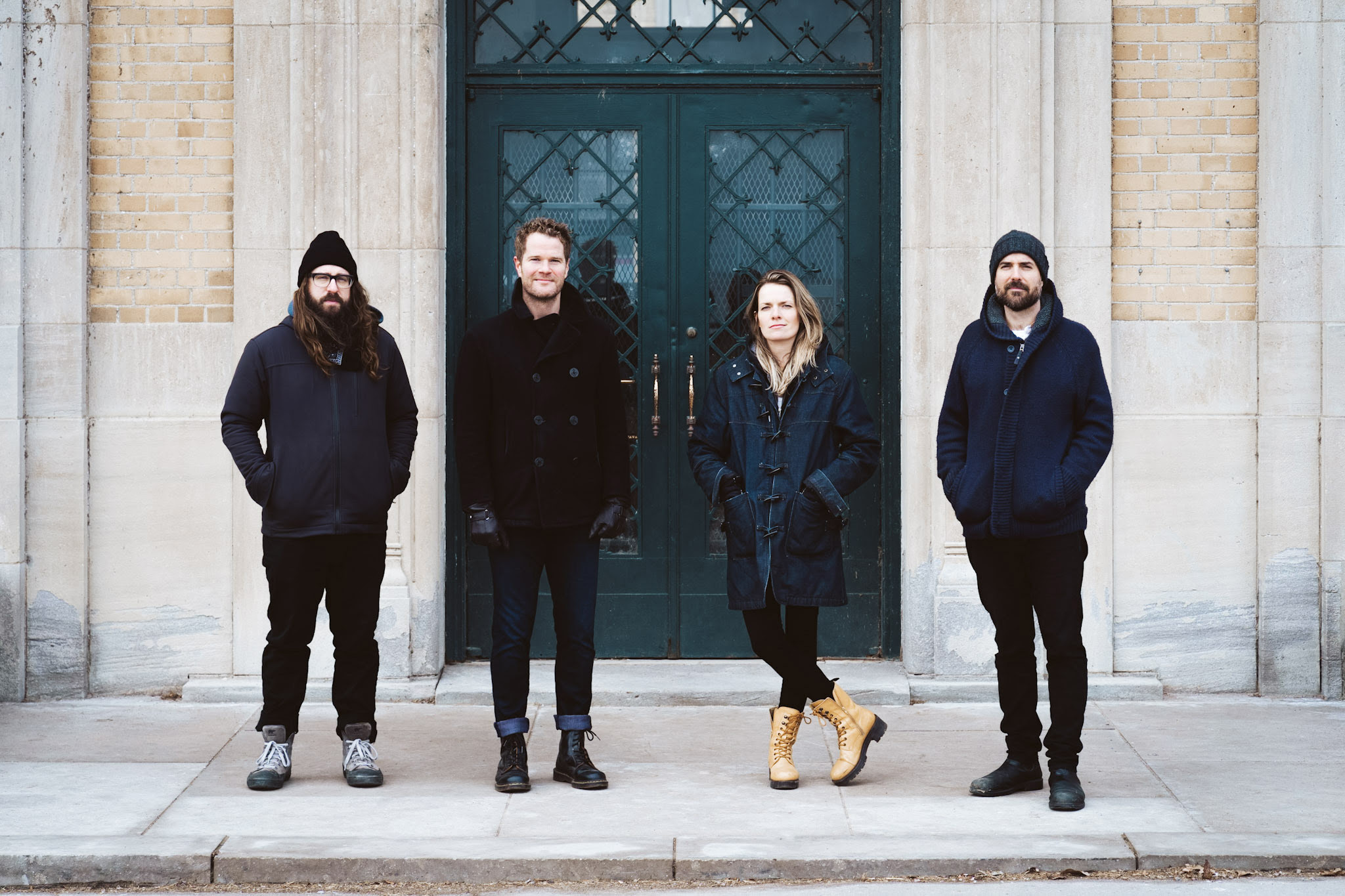 The Five Toronto guys who started Wilderness Of Manitoba checked in with this handwritten note.
"Hello, we have a new song out. It's 'The Alchemist' and was inspired by a trip to the northern side of Algonquin Provincial Park a few years ago. After a significant weekend up north, the songwriting thankfully revealed itself.
"The mood of "The Alchemist" is yearning through dreams yet also searching for something without quite being able to realize what it is.
"Its story is a series of comparisons: the alchemist is looking for gold in the silver lining in the same way that we try to hold on to our fleeting memories. He tries to recall memories without knowing whether he's capable of doing so."
"Yearning, ethereal, and melancholic, the song's video attempts to convey the process of dreams and how they seem to hyperlink memory and geographical location all at once. You can go to bed in a hotel room in London, England, for example, and then find yourself in the Czech Republic and India all at once!
"Taking footage that was filmed across all four seasons, the scenes travel across memories of touring, old haunts, and locations that I used to live or frequent and connects them with my current surroundings."
Check out the spooky and soothing "The Alchemist":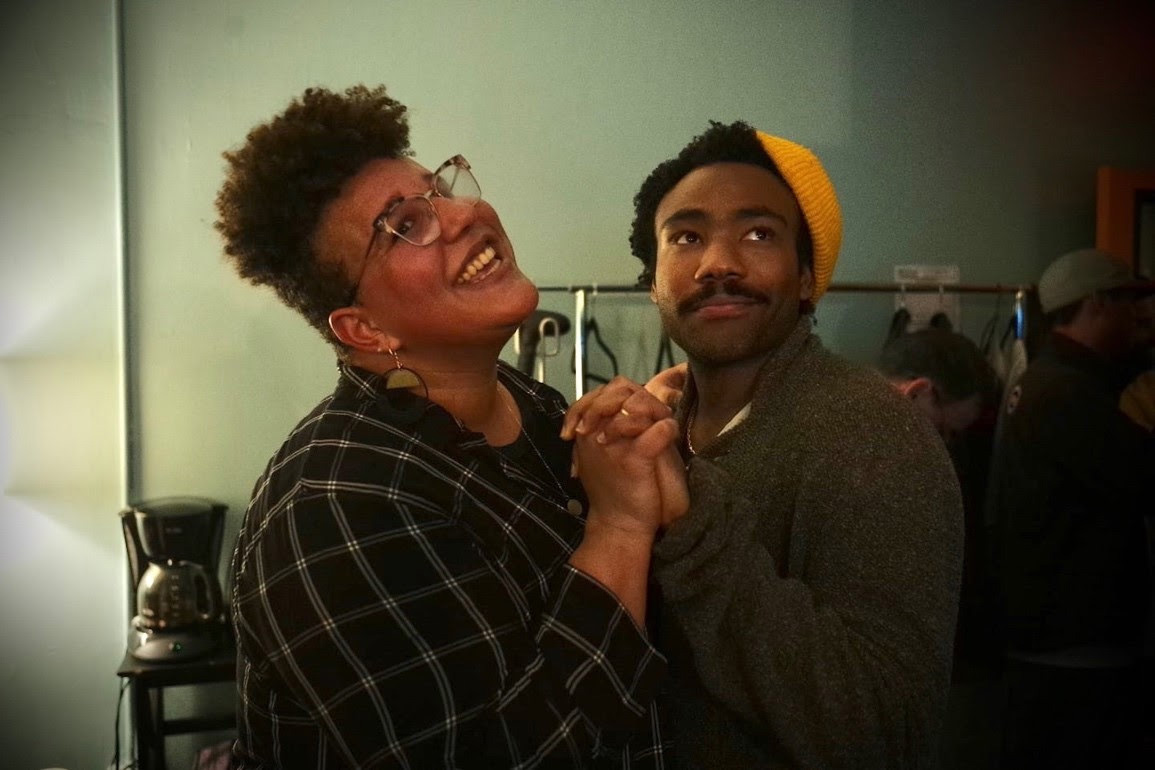 A double shot of soulful and funky goodness comes via five-time Grammy winner Childish Gambino's resonant cover of Brittany Howard's "Stay High." His soulful vocals, alongside strings and electronic elements, underscore the joyful, euphoric vibe of the song. James Francies, a Blue Note recording artist who has worked with such artists as Lauryn Hill and Chance The Rapper, produced.
Howard's original version of "Stay High" spent three weeks at No. 1 on Billboard's Adult Alternative Songs chart and won a Grammy for Best Rock Song.
 "Stay High" Childish Gambino Version is from Jaime Reimagined, which features fresh takes and remixes of the 11 songs found on Howard's 2019 solo debut album, Jamie, which is now available everywhere. Vinyl edition to follow on September 24.
Howard will headline the Hollywood Bowl in Los Angeles on September 18. She will also perform at numerous festivals, including Lollapalooza, Bonnaroo, Outside Lands and Life Is Beautiful, and tour with My Morning Jacket.
As the frontwoman and guitarist for Alabama Shakes, Howard became one of music's most celebrated figures. For her solo debut, she boldly decided to explore new directions. Jaime – named after Howard's sister, who taught her to play piano and write poetry, and who died of cancer when they were still teenagers – was named the Best Album of 2019 by NPR. "Stay High" was Public Radio's Most Popular Song of 2019. "History Repeats," "Goat Head" and "Short And Sweet" received GRAMMY nominations in the rock, R&B and American roots categories respectively.
'Stay High' Childish Gambino Remix: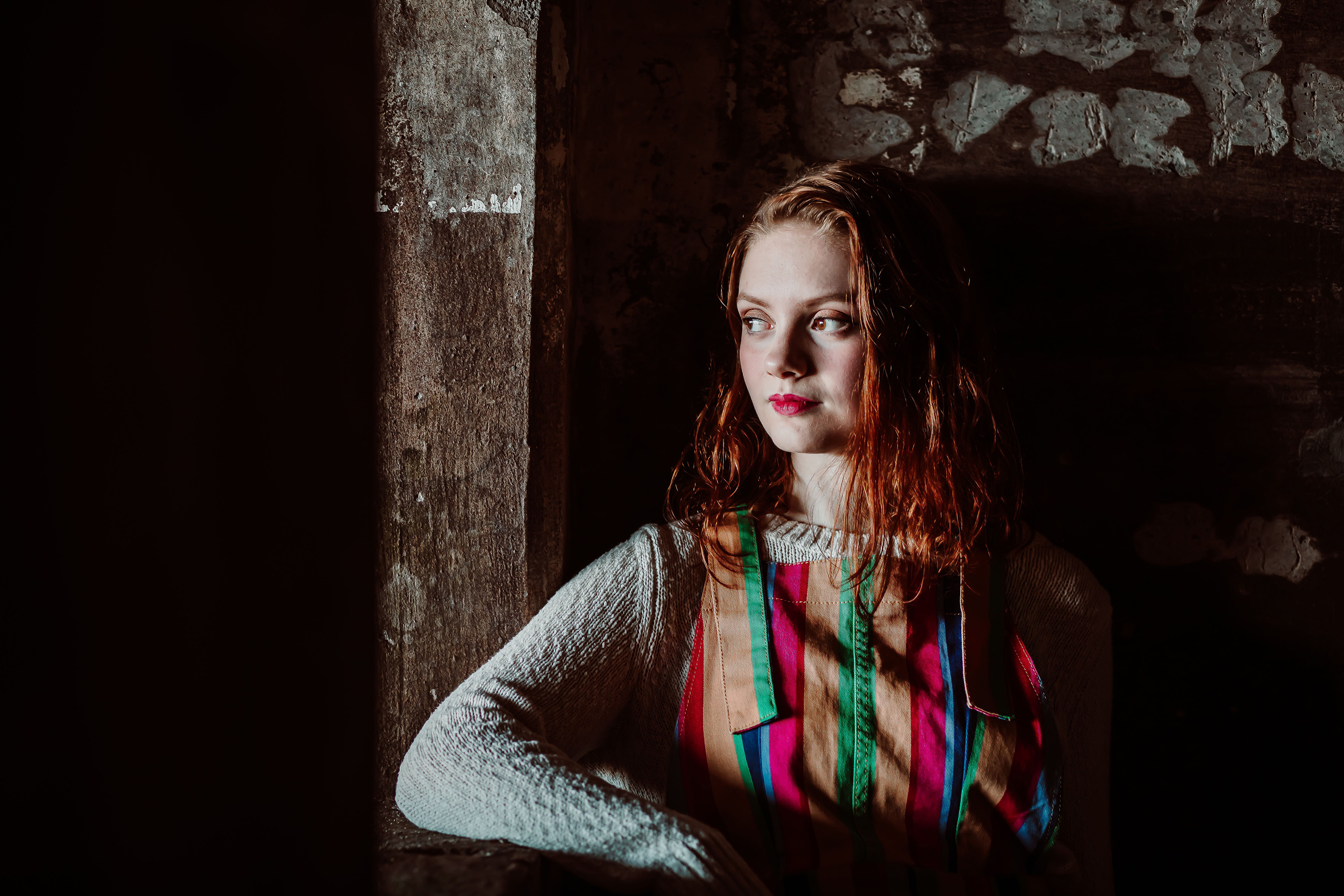 Switching to newbie glide, university student, musician and producer Clare Follett has already been awarded East Coast Music Association's Rising Star of the Year and Break Out Artist Award. Her debut album was nominated for five MusicNL awards, all while being a high-school student. The indie singer-songwriter is also a producer and has just released her alternative-pop/rock single, titled "Now", which showcases her production and vocal talent as well as her ability to sonically represent her emotions in the song. Growing up surrounded by music, some may call Clare a quadruple threat with her fluency in producing, writing, singing, and playing various instruments. She ranks among the 2.1% of female music producers in the industry today.
Releasing her first album "Neck Deep" at the age of 15 and her sophomore album "Reclamation" at the age of 18, Clare has garnered over 500,000 streams on Spotify. The talented artist illustrates the nature of youth and romance– the relatable lyrics can be heard on her single, "Now".
 Follett is a singer, songwriter, and producer based in St. John's, Newfoundland. Clare broke onto the music scene at a young age, releasing her debut album, "Neck Deep" at 15, and her sophomore release, "Reclamation" at 18. Over the course of her solo career, she has received five MusicNL nominations, one MusicNL award, and four Newfoundland and Labrador Arts & Letters awards for her songwriting. She was also selected as an ECMA Break Out Artist in 2018.
Clare has worked with artists such as Nick Earle, Rosemary Lawton, Adam Baxter, and more as a producer, side musician, session bassist, and session vocalist. Clare shines most brightly as a solo artist. Her music is a compelling mix of light synths, heavy guitars, and thick harmonies that are well suited to pop, rock, and alternative genres. She is currently enrolled in Memorial University's conjoint Bachelor of Music and Bachelor of Business Administration program with a focus in double bass.
'This Love (live):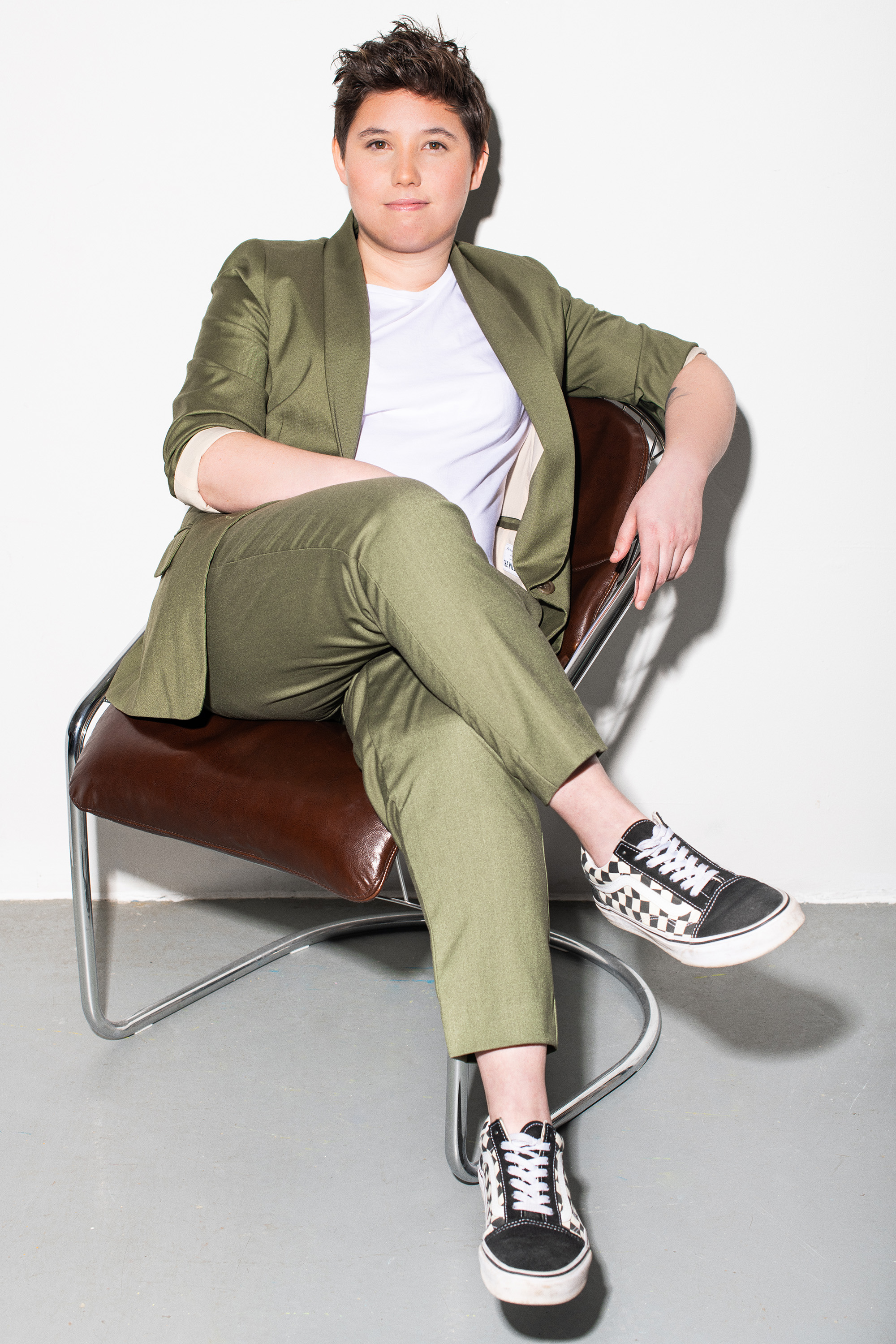 Emerging singer-songwriter Chloe Mayse dropped an alternative pop-rock banger of a debut single, "Come Here With Me," on June 25th. The song is the result of her longtime relationship with mentor Lily Frost and will be available on all major streaming platforms.
Moving from a stutter-beat strum to huge, melodic electric guitar chords in the vein of Blink 182 and Machine Gun Kelly, the single is a plea to keep a loved one from walking out the door – but only if they really want to stay. Unlike a lot of pop-rock, "Come Here With Me" also incorporates some musically sophisticated
touches throughout, from the Police-like opening to an almost-reggae beat in the first verse, to some jazzy changes and captivating sonic touches in the second. Chloe writes almost diary-entry songs about personal experiences, focused on love and loss, and "Come Here With Me" is one of her best.
In 2014, Mayse won a singing competition that allowed her to sing backup for Tegan and Sara at the JUNO Awards – a dream come true, performing with the globally successful queer musicians that she'd always looked up to, and who'd served as a major influence on her own music.
Songwriting helped Chloe figure out who she really is, and how she identifies her sexuality. In high school, she wrote a whole album's worth of songs for her best friend, for whom she felt an unrequited love that she was too shy to express any other way (she was also an extremely shy kid who rarely spoke), hoping the friend would figure it out by listening to them. As a teenager, she struggled with an undiagnosed mental health disorder and has said before that music saved her life. Chloe is a strong advocate for the queer community in Toronto and wants to bring awareness towards mental health issues that anybody might struggle with at some point in their life.
"Come Here With Me"? was written by: Chloe Mayse, Rebecca Everett and Lily Frost, poduced and mixed by: Jono Grant and mastered by: Joao Carvalho.
'Come Here With Me'
Support the music. Wherever you find it. Support your local food bank.