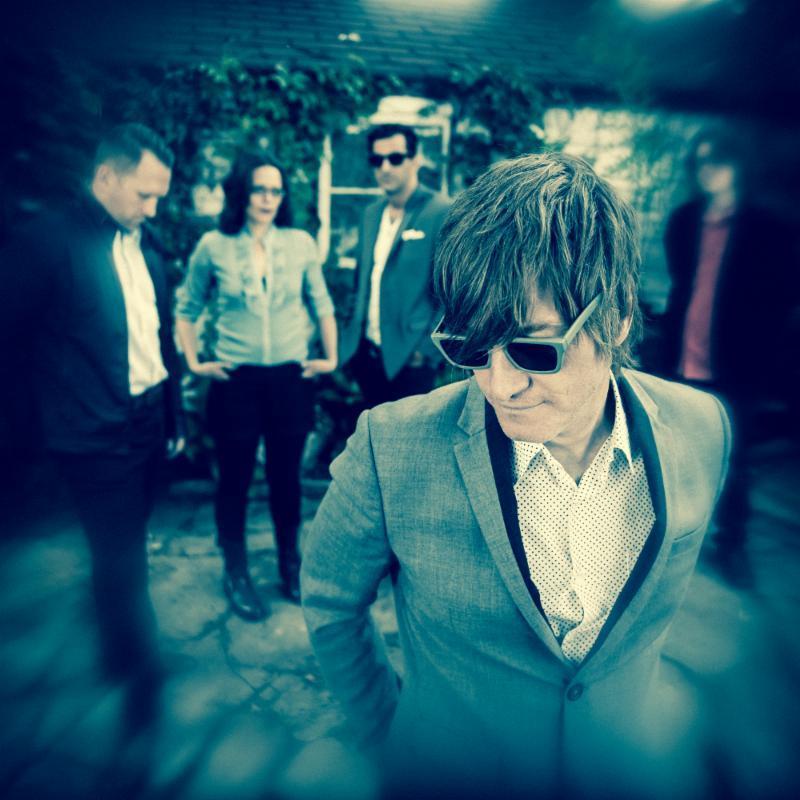 Fri Jan 23, 2015
They're called The Confabulation and they're the best acoustic supergroup you've barely heard. Once ya know the lineup's David Woodhead– bass, ukulele, gourd banjo Bob Cohen – guitars, ukulele Doug Wilde – keyboard Rich Greenspoon – drumset, we know you'll be beating down the doors of the warm and welcoming Southern Cross Lounge. You get two shots at it; Fri.Jan.23 at 7.30 pm, Sat.Jan.24 at 9.30 pm Tranzac Club, Toronto.
The irrepressible Chris Whelan checked in with the latest from neo-Celtic rowdies Shananigans. "We're in the process of writing and composing our own original Celtic music to be recorded on the long awaited album we have always dreamed of creating. Thanks to your tremendous support and the sales of Shananigans T-Shirts, CDs, DVDs, Posters etc. we are finally ready to produce a real studio album we can be proud of. So please join us at one of the many fun and friendly places that we will be performing this year". Shananigans kick of the Album Benefit tour fittingly enough on Robbie Burns' day in bucolic Ingersoll, ON. Check the site for further tour dates, as the colder it gets, the more inviting a Shananigans gig becomes. www.shananigans.ca
With a catalogue built upon razor-sharp lyricism, and unforgettable melodies, Ron Hawkins has long been revered as one of Canada's greatest contemporary singer-songwriters. His latest solo release, Garden Songs, out Feb.3 2015 on Pheromone Recordings, is partially the result of a self-imposed challenge to record and mix a full album of his more contemplative repertoire all in one hot week of activity.
Hawkins approached Pheromone's Kim Cooke with the idea, and the wheels were quickly set in motion to lay down Garden Songs' collection of ballads live off the floor at Toronto's Revolution Recordings with producer/engineer Joe Dunphy.
Hawkins and his band The Do Good Assassins (Jesse Capon on drums, Alex McMaster on cello, keys and trumpet, Derrick Brady on bass, and Steve Singh on guitar) were equal to the task, and with his current industry team in place, Garden Songs marks the first time in many years that Hawkins has not had to bear all the responsibilities for an album release. As lead singer/multi-instrumentalist and main songwriter of Canada's legendary Lowest of the Low, Ron Hawkins has enjoyed many accolades through the years.
Over the years, he wrote and released two additional Low albums, five solo discs, three records with his band The Rusty Nails, and in November 2012, Ron and The Do Good Assassins released their debut double disc Rome.
Then there's the feature length documentary Luck's Hard, which follows The Do Good Assassins through the recording of the Rome album and out on to the road, and had its world premiere at the Bloor Cinema in Toronto on June 14 2014.  
Hawkins will be all over the map in 2015 supporting Garden Songs.
Upcoming Tour Dates:
Feb. 5-7    Toronto, ON - The Drake Underground
Feb. 12      Waterloo, ON - The Starlight
Feb. 13      London, ON - Call The Office
Feb. 14      Sarnia, ON - Paddy Flaherty's
Feb. 27      Kingston, ON - The Grand Theatre
March 7     Hamilton, ON - This Ain't Hollywood
March 13   Buffalo, NY - The Tralf
The new self-titled album from acclaimed singer, songwriter and performer Gill Landry comes March 3 on MapleMusic Recordings and ATO Records. Landry's illustrious career as a multi-instrumentalist and songwriting member of the Grammy-Award winning band Old Crow Medicine Show includes a recent induction into the Grand Ole Opry, performances on "A Prairie Home Companion" & "Austin City Limits," and world tours with featured stops at major festivals including Bonnaroo, Coachella, and the Newport Folk Festival.
The 10-track album was fully produced and mostly engineered by Landry and recorded in what he calls, "a ramshackle, shanty-ass apartment on the south side of Nashville." Contributors include various friends and musicians Landry gathered on his non-stop travels alone and with Old Crow including songstress Laura Marling who duets on "Take This Body," singer-songwriter and guitarist Robert Ellis, trumpeter Nick Etwell of Mumford & Sons and Odessa Jorgensen who lends harmonies and fiddle to a number of tunes.
Of his inspiration behind the album, Landry explains, "These songs are my attempt at transcending the more classic type of broken-hearted love song I'd been writing for years where there was an obvious victim. I tried to not come at it from the point of how things could have/should have been or should be, but searching for a sweet, understanding surrender to what is or was, and moving forward with compassion and kindness without harsh judgment to the reasons for this crime or that misstep."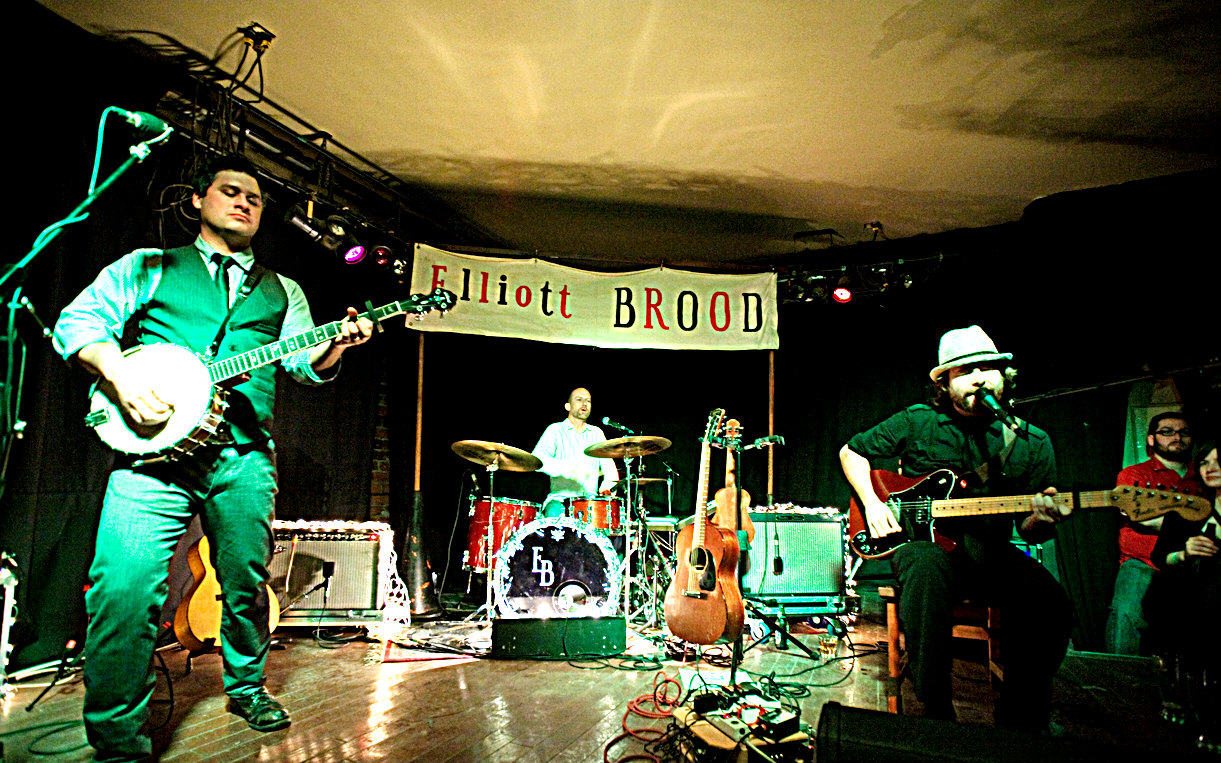 Saturday night's all right for rocking out altcountry style and Elliott Brood'll be doing just that at Toronto's The Phoenix Jan.24. Expect lots from Work And Love, the band's latest album and first for the Paper Bag label. EB has a long-standing and intimate relationship with this venue and the gig should be a homecoming of sorts for the hard touring trio.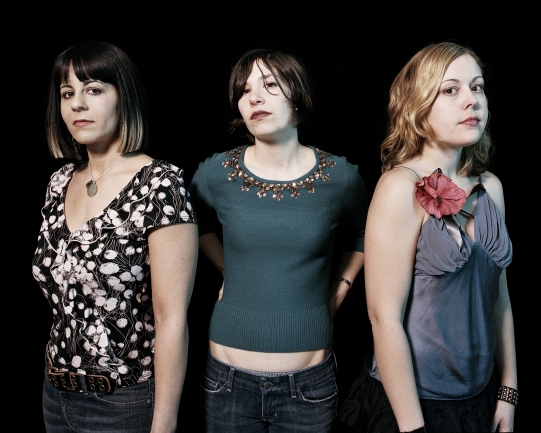 Also hustling a hot new album is riot gurls originals Sleater-Kinney but big diff here is that the formidable No Cities To Love is the first in a decade from the reunited unit. No word on Canadian dates but it's sure to happen as new songs like 'No Anthems' and 'Bury Our Friends' hit as hard and fiery as anything the band's done. Truly a reunion that needed to happen to the cute pop chick saturated scene.
Toronto fans of outsider blues are in for a rare treat Friday 23rd at The silver Dollar. That's when the always-inventive Slim Twig tops a triple bill, which includes deconstructionists Michael Rault and Tasseomancy, the latter featuring the otherworldly compositions of twin sisters Sari and Romy Lightman. Something here for just about everyone.
Fans of EDM around the globe are familiar with the sprawling old warehouse down on the T.Dot waterfront known as The Guvernment for its hosting of the brightest stars of the genre as well as carrying the early flag for hip hop culture. The old thing goes out with a bang Sunday night, with one of the club's early stars, Deadmaus overseeing the demolition.
Bright news from the good folks at MDM Recordings Inc. who have signed award-winning musician Tim Chaisson. Chaisson's third album and first for MDM, 'Lost In Light' drops February 17th.
Produced by Bill Reynolds (Band of Horses) Chaisson's new 12-track album reflects his musical evolution, encapsulating his signature maritime roots/folk sound, in balance with country-infused pop instrumentation.  The album, available at Canadian retail, iTunes and other online platforms will be Chaisson's first release following the announcement of his licensing deal with premiere Canadian country music label MDM Recordings Inc. (MDM), joining the ranks of such acclaimed country acts as Bobby Wills, Chad Brownlee, Jess Moskaluke, and The Lovelocks.
The biggest little winter music fest in Ontario just keeps bustin' at the seams with talent. Guelph's Hillside Inside goes Feb.6-Feb.8 and the line-up includes Hey Rosetta, Jennifer castle, badbadnotgood, Stars, Owen Pallet, Kid koala, The New Pornographers, Alex Cuba, Operators, Bizzarh and a whole lotta other names you know.