Fri Jun 12, 2020
This week we spotlight Donnie Blais and his team at Rancho Relaxo restaurant. These thoughtful folk are putting out 500 meals a day to feed those in need. Please support Rancho Relaxo next time you're up for the best Mexican food in Toronto. Blais has been feeding rock'n'rollin Toronto since the Nineties, both touring acts and local up and comers, many of the latter dining free courtesy of the man's generous heart and community spirit.
ranchorelaxotogo.com/
In case ya missed it, here's the new single / music video 'Inside' from Rockshots Records latest signing Neroargento. The single is off upcoming album "Circles' due out later this summer. This album will be big for fans of Motionless In White, Falling In Reverse, Linkin Park. Dude cooks up a likeable brew of melodic metal, grunge and electronica.
Get 'Inside':
The single takes a step back to NeroArgento's roots, a mash of industrial and cyber metal, based on very low guitar riffing, heavy drums, catchy melodies, featuring cyber-electro oriented synths and grooves.
The music video was also directed by NeroArgento along with Fabio Brunello (Director, CGI, FX, and Editing). The video tells a story about humanity that has reached a point of no return in a near future, and a man in the middle of nowhere, with the help of brand new technology, saves everyone's fate.
"Circles" is Nero Argento's fifth studio album and it takes a step back to the original "industrial" roots as well as a step forward into a more mature and experimental sound. Known in the crossover scene as a solo artist, and founding member of the industrial metal act The Silverblack, NeroArgento has been involved in over 40 records to date including the "Princess Ghibli" compilation, a very well known collection in Japan that has sold several thousand copies along with performing multiple times at the "New Year's World Rock Festival" an event by Yuya Uchida.
This Brit band came with an interesting tag line, Sounds of an eccentric.Said eccentric being frontman Liam Schwegmann, and yeah, he does have a specific yelp.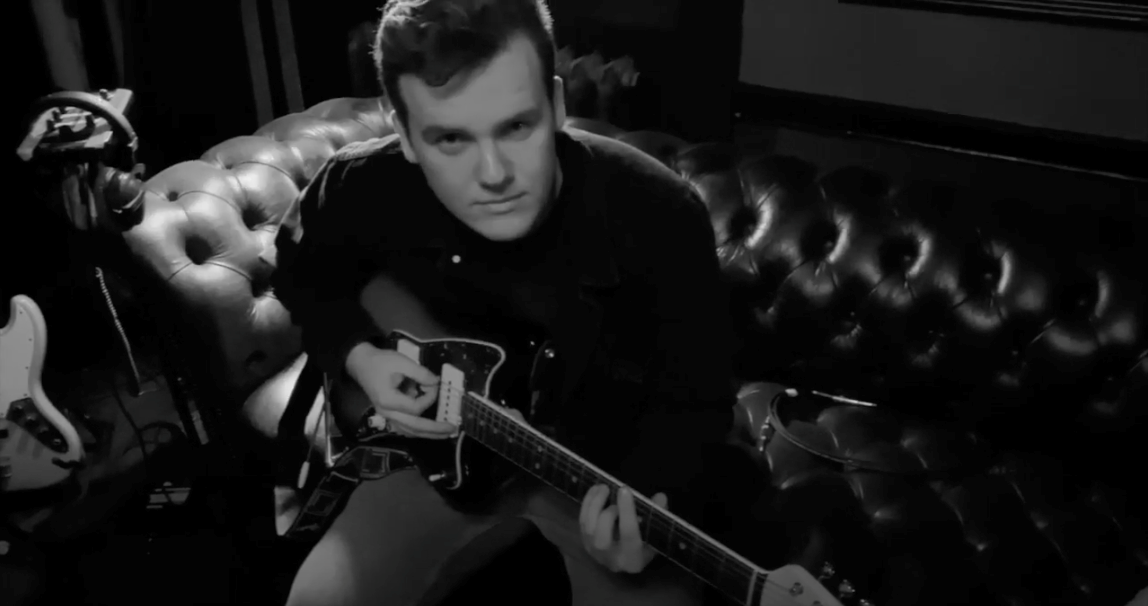 The Leeds based indie-rock band Paradas have shared the music video for their newly released single, 'Lost Cause'. The single is lifted from their upcoming EP, After This, available 17th of June. The outfit has received a fair amount of support from the BBC with radio play and has played at over 30 gigs across the UK with performances as support for the likes of Red Rum Club and Max Bloom, of Yuck.
While the 5-piece band is based in Leeds, they have a varied background, with lead singer Liam Schwegmann hailing from sunny South Africa, drummer Danny Pash from London, pianist Harry Scott from Lincoln and both lead guitarist Matt Hanson and bassist Cameron Maxwell from Manchester. Most of the members of Paradas were introduced to music from a young age, between learning an instrument during childhood or just general influences from family members over the years. The band formed in 2018, after meeting at Leeds Beckett University where they are still studying.
Seeking inspiration in the classics, Paradas attributes their influences to the likes of Kings of Leon, Stereophonics, Pixies, Courteeners and Foo Fighters. Their own sound sits close to these artists, with the vocals of Kings of Leon springing to mind while providing modern flourishes that conjure the likes of Death Cab For Cutie and Beach Bunny.
Boldly playing with black and white footage with the occasional splash of colour, Paradas present the dynamic music video for 'Lost Cause'. Shot with responsibly sourced footage, the video depicts an intimate look into the band's home studio as well as their interpersonal dynamics. The iconic funky bassline radiates with warmth throughout the track, contrasting against the stark colour scheme.
"We had a whole video planned out for this track in an abandoned warehouse, but the lockdown meant we had to take a more DIY approach! Luckily we had tonnes of videos from the studio and performing live which our bassist Cam put together for us and it came out quite nicely. Hope you enjoy it"
Watch 'Lost Cause'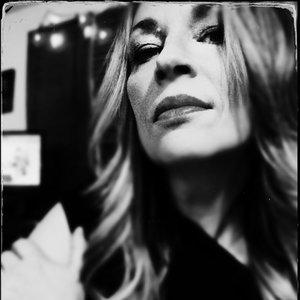 The reefer queen is back with a new single but whoa, put down that bong. The lady is going for the romance on this one. Established as a jazz and blues vocalist and niche song stylist, Toronto's Linda Carone presents her latest offering "So Many Beautiful Men, So Little Time,"supported by a stellar group of musicians, including bassist George Koller, who also produced the single. It's a lyrically hip, fun, and upbeat song, subtly sprinkled with warm tones around sweet vocals.
The song features a cool, mid-century jazz vibe with a moderate tempo, and  flirts with exotic conga rhythms, creating a lively, bold, swinging beat.  George Koller had worked with Linda previously as producer on her well-received debut album, Black Moonlight. Koller was again invited to collaborate on the recording, this time with a Latin fusion directive. Carone's version of "So Many Beautiful Men, So Little Time" includes percussionist Luis Orbegosa, pianist Jeremy Ledbetter, Koller on bass, Ben Wittman on drums, and Perry White on saxophone.
Carone says, "I've found another gem of a song that felt right from the moment I'd first heard it. The track 'So Many Beautiful Men, So Little Time' was originally written by a lesser-known jazz artist from the 1950's. Kitty White, whose musical forté leaned to offbeat tunes, was also known to have a distinctive voice. Here is a woman speaking my language! Kitty had a knack for singing the coolest tunes and couldn't be compared to any other singer."
Check another track off Black Moonlight'Big Bad Handsome Man'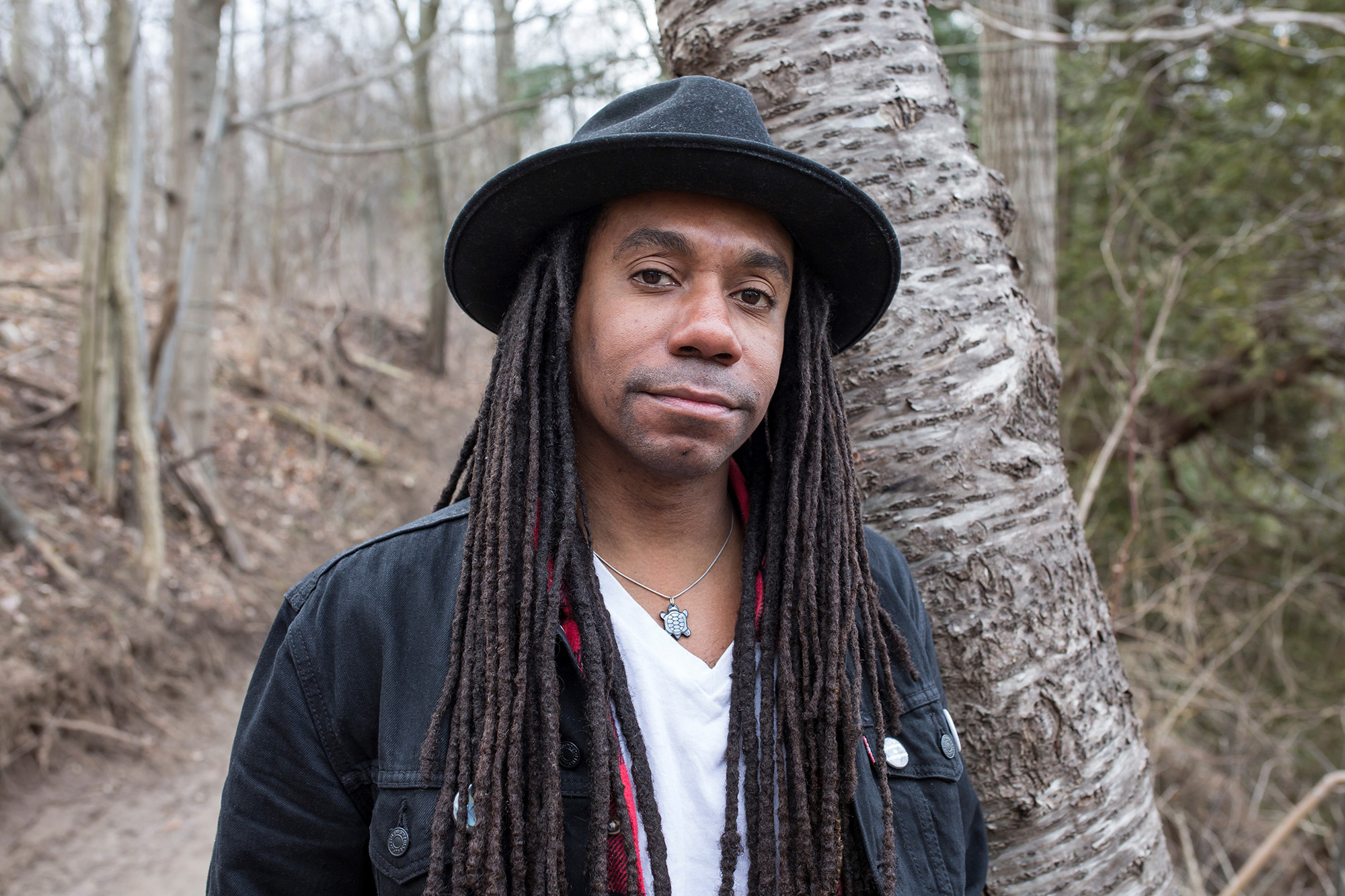 Another East Side muso driving for the hoop is rootsy singer/songwriter Julian Taylor. Dude's working current single, 'Ballad Of A Young Troubadour,' a track that harkens back to the earliest days of Taylor's career.
" The song is off my forthcoming album The Ridge, out June 18th and is rooted in my early days as a travelling musician. When I was in high school, I really began to work heavily on my songwriting and my acoustic guitar playing. It was like a religion to me and it still is. 
" I loved the ideology that Bob Dylan, Richie Havens, Jack Kerouac and musicians like them had forged and was determined to follow their path. So, when I was out of school for the summer, I packed my bags and set off on a journey across the country.
"My travels took me from Toronto down to New York City and then right across America, travelling west until I hit Seattle, travelling on Greyhound buses and trains. I hitchhiked too, all the while making money busking from place to place. It was one of my most cherished and memorable road trips, and it certainly gave me the itch.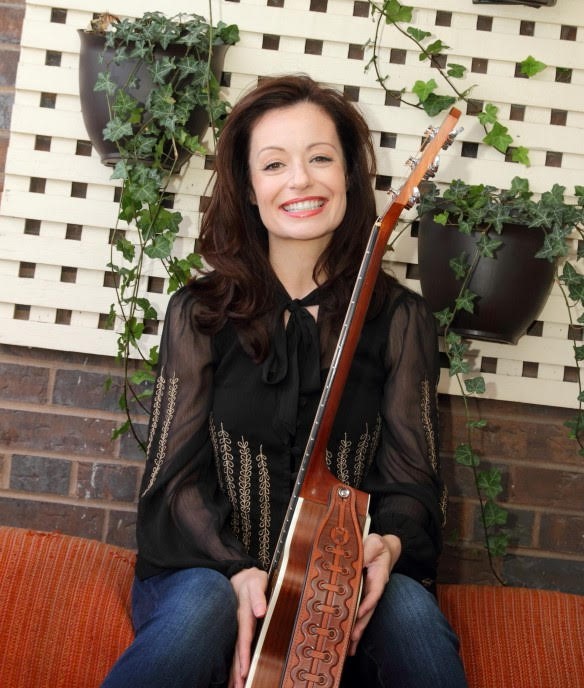 "When I formed my band, Staggered Crossing, I got to hit the road with my travelling band and for a long time it was the best. As the story goes...all good things come to an end. The perils of the musician's life and the music industry caught up to us. Not everyone got out alive.
"The Ridge traces the thread that runs throughout my career, one that rejects being confined to a certain genre and comes from my life experience as a mixed person. Where do you go and how do you connect with people? "Ballad of a Young Troubadour" explores these questions through the tale of my early music career.
Yet more East Side talent kicking it, folk-pop singer, songwriter Melanie Peterson has dropped the title track from her upcoming album "We Got This!" due Friday, November 13.
Peterson sez, "I wrote this song in a hotel room in Edmonton on a cold winter day. I was touring to Vancouver, thanks to Via Rail's Artists on Board program, and had stopped over to play a show at the charming Blackbird Cafe. After the show, I had two days before the train came through again, so I decided to use my time wisely and write a song and debut it in Vancouver. These three words 'We Got This' came to me, and the words and music began to flow. It's a song about hope and knowing that in the midst of emotional struggle, which I feel is appropriate as we all patiently hope for the best during the COVID-19 pandemic, we look forward to the day we can say – we got this!"
Every Sunday at 7:00 p.m. in June, tune in for Peterson's Facebook Live concerts called 'A Month of Sundays.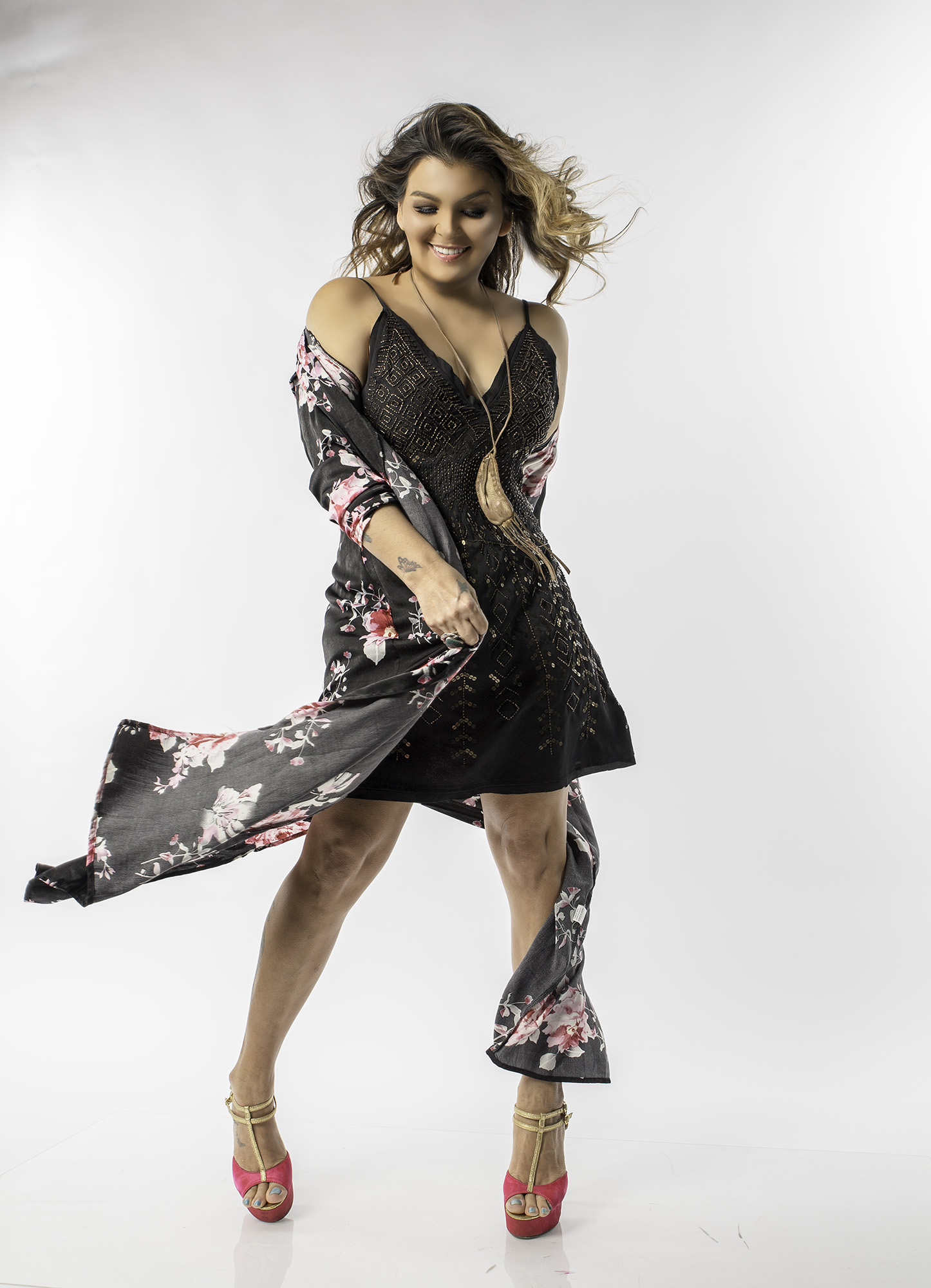 Closing with an artist from way outside Toronto. The explosive Crystal Shawanda and hubby guitarist/producer Dewayne Strobel have dropped the bittersweet ballad "When It Comes To Love" first single released from current album Church House Blues, and its accompanying video.
Of  the video, Shawanda says, "For this song we initially had different ideas for the video, and planned to shoot it at home in Nashville, but due to the pandemic we've sort of been stuck in my hometown Wiikwemkoong reserve, in Canada, and were limited. So some of the footage is from a live show last year, and the rest was filmed by Dewayne and he and our little girl Zhaa Zhaa became my costars. I realize now it turned out the way it was meant to, because that's what this song is all about, holding on for love. Keith Holding was the video editor, and took all our home footage in a very creative way and made magic.
 ""I realize now it turned out the way it was meant to, because that's what this song is all about, holding on for love."
For her second album on True North Records, Nashville-based singer Shawanda has channeled the spirit and strength of blues greats such as Etta James and Koko Taylor, paired with a contemporary delivery that makes the 10 tracks on Church House Blues a rousing testament to her powerful vocal and songwriting abilities. 
 Recorded at several Nashville area studios, Crystal Shawanda says that the recording sessions for Church House blues allowed her to express herself without feeling like anyone was looking over her shoulder.
"This is the most I've ever loved an album out of everything I've ever done. This is really who I am. It's my most definitive album yet. All these songs reflect different aspects of who I am. It's putting a finger on that definitively. I'm not trying to prove anything. I'm just being me. I'm done with trying to fit in."
For the recording sessions, a cast of all-star musicians was assembled, including session superstar Dave Roe on bass (Johnny Cash, Yola, Cee-lo Green), the McCrary Sisters on backing vocals, Dana Robbins of Delbert McClinton's band on sax, and Peter Keys of Lynyrd Skynyrd on keyboards. The album marks her fourth blues effort to date, and one of her most demonstrative. That's evident at the outset, from the fiery delivery of the title track, the riveting drive of "New OrleansIs Sinking," and the assertive strains of "Rather Be Alone," to the quiet, contemplative desire and despair that scorches "Evil Memory," the radio-ready hooks illuminated in "Hey Love," and the emotive strains instilled in the bittersweet ballads "When It Comes To Love" and "Bigger Than the Blues." At the center of it all are Crystal's evocative vocals, a powerful, provocative instrument  that elevates each encounter and sends the album's entries soaring to the rafters.
"I grew up with blues music and I used to jam with blues musicians when I was still living in Canada," she recalls. "It's funny. After moving to Nashville the second time in 2000, I was discovered while actually playing the blues —the music made by Muddy Waters, B.B. King, Big Mama Thornton, Janis Joplin. But when I was offered the record deal to make country music, it felt like the opportunity of a lifetime, and so I took it and ran."
After scoring initial success as a country artist, she garnered a legion of devotees, marquee status as a major headliner, and even became the subject of a reality show, "Crystal: Living the Dream," on the CMT television network.
"I veered towards the blues because that's the music I love to sing, It feels so natural, the kind of music I was meant to sing. It's a beautiful release. It's like letting a bird out of a cage. This is what I'm supposed to do. This is how I fly."
This bird has flown.
Check out "When It Comes To Love" here.
Revel in the music you have. Support your local food bank. Care for one another.