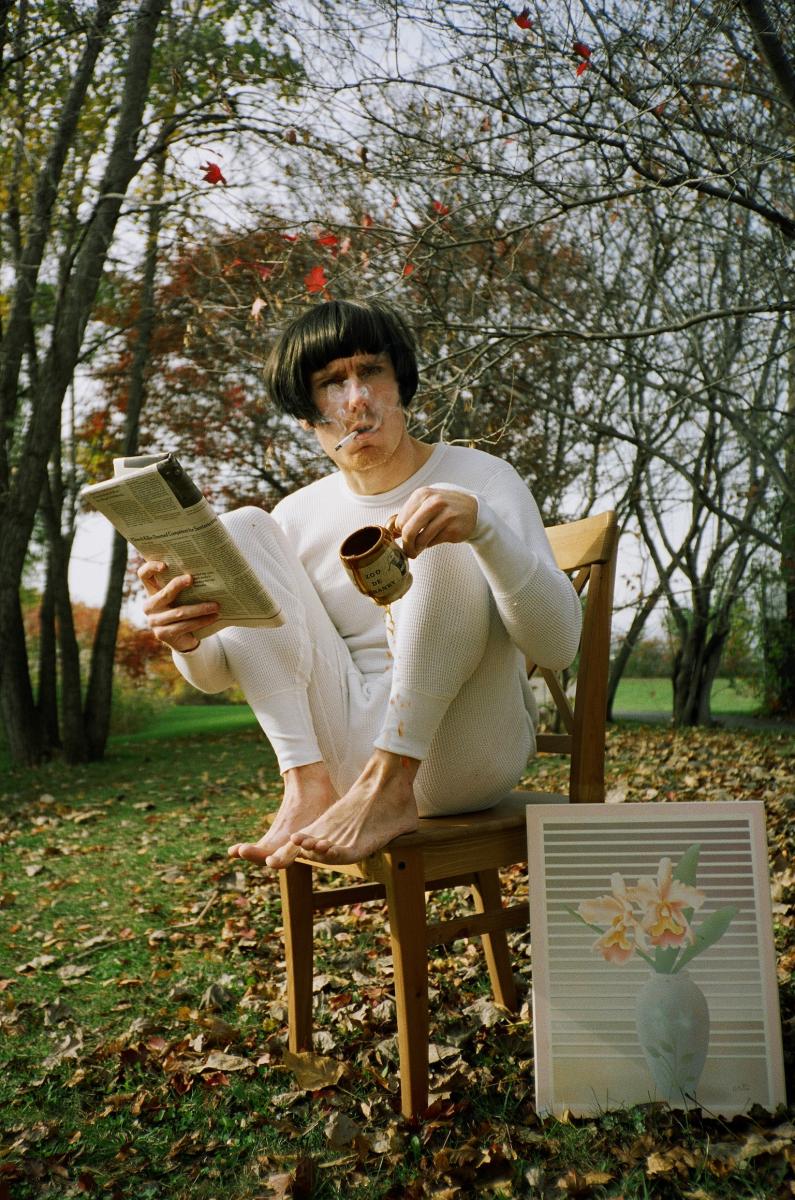 Fri Apr 24, 2020
Right, this week spotlighting food banks in Parkdale in Toronto, another high poverty location with perennially under stocked food banks. Please give what you can and best way to do so, go out and buy groceries at a local store and take them to your neighbourhood food bank. If you do contribute, let me know which one and where and I'll give you and the food bank a shout out. Thanks.
Parkdale Community Food Bank 
1499 Queen St W, Toronto, ON M6R 1A3
Open Wednesday to Saturday 11-3:30 p.m.
Currently, hours are changeable. (416) 532-2375
Fort York Food Bank 
380 College St, Toronto, ON M5T 1S6
Hours: Tuesday-Saturday, 9a.m.–2p.m. Hours may differ Phone: (416) 203-3011
Into the music we go. When it comes to describing the indie-folk undertaking that is Canadian artist Noble Son — aka Adam Kirschner, singer/songwriter, actor, and VFV (very familiar voice) — his new single "Sad Dumb Lovesick Young Kid," and album Life Isn't Fun, I'd say it's one that's generating a lotta media, usually thick with hyperbole.
Recorded at Afterlife Studios in Vancouver, BC — and his most ambitious work to date — Life Isn't Fun features contributions from Erik Nielsen (We Are The City, Deep Dark Woods), Andrew Rasmussen (Hey, Ocean!, Hannah Georgas), and Alex Dobson (Old Man Canyon, David Beckingham).
Check 'Sad Dumb Lovesick Young Kid' here:
Big on getting paid, Kirschner is an internationally recognized voice actor, having backed cartoons and commercials for brands such as Porsche, Disney, Bud Light, My Little Pony, the Vancouver Canucks, and more. He's also an accomplished television and film actor, and has been seen on shows such as CW's iZombie and the upcoming Hulu original series, Woke.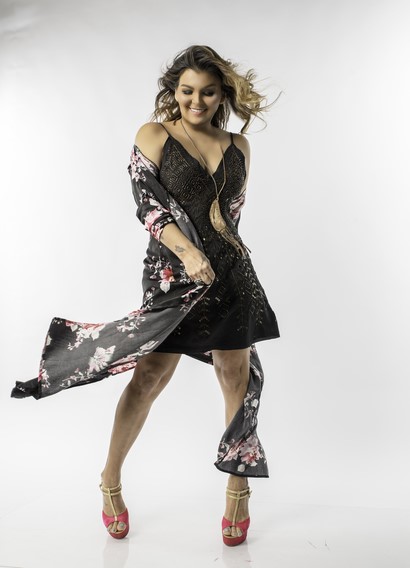 His most previous video for "Love Love Love" — also featured on Life Isn't Fun — was shot by Director of Photography Cole Graham (Drake, Solange) and directed by Kasey Lum (Lights, Felix Cartel).
Life Isn't Fun is available May 15, 2020.
"Sad Dumb Lovesick Young Kid" is available now.
Canadiana with an indigenous twist from Crystal Shawanda, oft rightfully spoken of as one of the most powerful new voices in Canadian Blues. Shawanda, an Indigenous musician, from the Wikwemikong reserve on an island in Ontario, Canada. Her parents taught her to sing and play guitar and encouraged her to play country songs, but she grew up in a home filled with the music her oldest brother loved most: the blues.
Signed as country artist to RCA Records in 2007 and scored a Top 20 hit on country radio, sold over 50,000 copies in the US, went Top 20 on Billboard's Country Albums chart, but left Crystal feeling like a fish out of water. While on the road promoting the album, visiting radio stations she wrote "The Whole World's Got the Blues," inspired by the music she loved to overhear in her youth. She told RCA Nashville she wanted to make blues albums, formed her own label and began making the blues music that to Crystal, is her true calling.
Now signed to True North Records, Church House Blues is Crystal's fourth blues album. She also has a side hustle as a world class motivational speaker speaking regularly to colleges, communities and reserves, delivering her thoughts on never giving up and truly believing in yourself. Crystal delivers that message in everything she does.
Watch 'The Whole World's Got The Blues'
Parisienne Pop experimenter, songwriter, singer, and multi-disciplinary artist Jehnny Beth has released a third track – "Innocence" – from her forthcoming album, To Love Is To Live, which has a new release date of June 12.  "Innocence" is about the feeling of isolation and distance Jehnny Beth has experienced many times in big cities despite being so close to people all the time. Although recorded well before this, in many ways, it is an eerily prescient song of our now.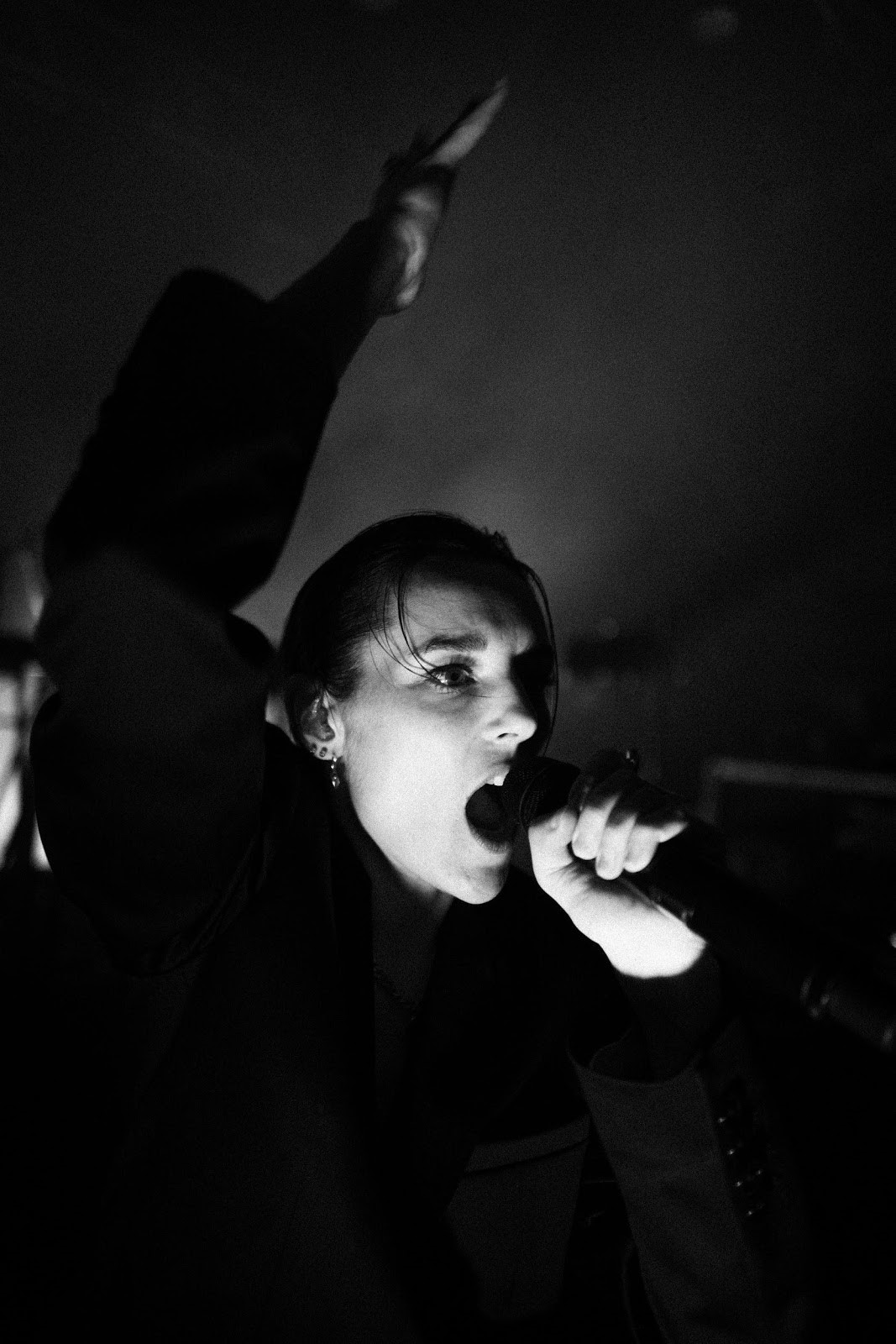 The release of "Innocence" is accompanied by its live video, filmed at rehearsal for Beth's incendiary live show, which debuted at the BBC 6 Music Festival last month.  The Evening Standard raved about her set in a five star review, saying: "With off-kilter motorik rhythms, freestyle jazz and dark drones, Beth immersed listeners in a world that felt dystopian but ultimately encouraged escapism by ordering a rethink of restrictive gender conventions,"
The video of pulses with the energy of the live show and the ideography is imaginative. Except, in quarantine, it's ultimately a candid show between you, the viewer, and Jehnny Beth.
Beth's debut solo album, To Love Is To Live, will now be released on June 12th via Arts & Crafts. The call to push back the album release came largely from Beth's desire to support local independent record stores by making sure the physical album could come out at the same time. She says, "Record stores are where I found myself as a teenager, digging through albums that ultimately shaped who I have become.  To release my first ever solo album in a way that would leave them out felt wrong to me; luckily, we were able to find a date that would allow us to release the physical and digital album at the same time." 
The album, recorded in Los Angeles, London, and Paris, features a number of collaborators, including producers Flood, Atticus Ross, and longtime co-creator Johnny Hostile, and guest turns from The xx's Romy Madley Croft, actor Cillian Murphy, and IDLES' Joe Talbot.
Spring sees the return of the lady's much-loved radio show, "Start Making Sense," via Apple Music, which saw her interviewing amazing artists such as Geoff Barrow from Portishead, Courtney Barnett, Mike D from The Beastie Boys, Kamasi Washington, the late producer Philippe Zdar, and more. The show returned April 18, airing every other Saturday at 8 am PST / 11 am EST / 4 pm GMT.
In addition to releasing To Love Is To Live this June, she will also be releasing Crimes Against Love Memories (C.A.L.M.), her first book featuring a collection of her erotic short stories along with photography from Johnny Hostile, in July 2020 via White Rabbit. The book is a collaboration with longtime creative partner Hostile, whose photographs punctuate Beth's stories.
Best known as the charismatic lead singer and co-writer of UK post-punk Savages, who received Mercury Prize nominations for both of their now-classic two albums Silence Yourself (2013) and Adore Life (2016), Beth's voice, lyrical perspective, and incredible live performances have captivated audiences since the early Aughts. But it's in To Love Is To Live that she truly steps into - and claims - the spotlight. The album is a sonic tour de force, a dark cinematic meditation on the strange business of being alive. Throughout the record, she explores the deepest reaches of her creative consciousness...wrapped in a whirlwind of sounds.  Indeed, in accessing those darkest and least comfortable parts of herself, Jehnny Beth has created a piece of work that is stunningly cathartic, fiercely abrasive, delicately exposed, and open to interpretation.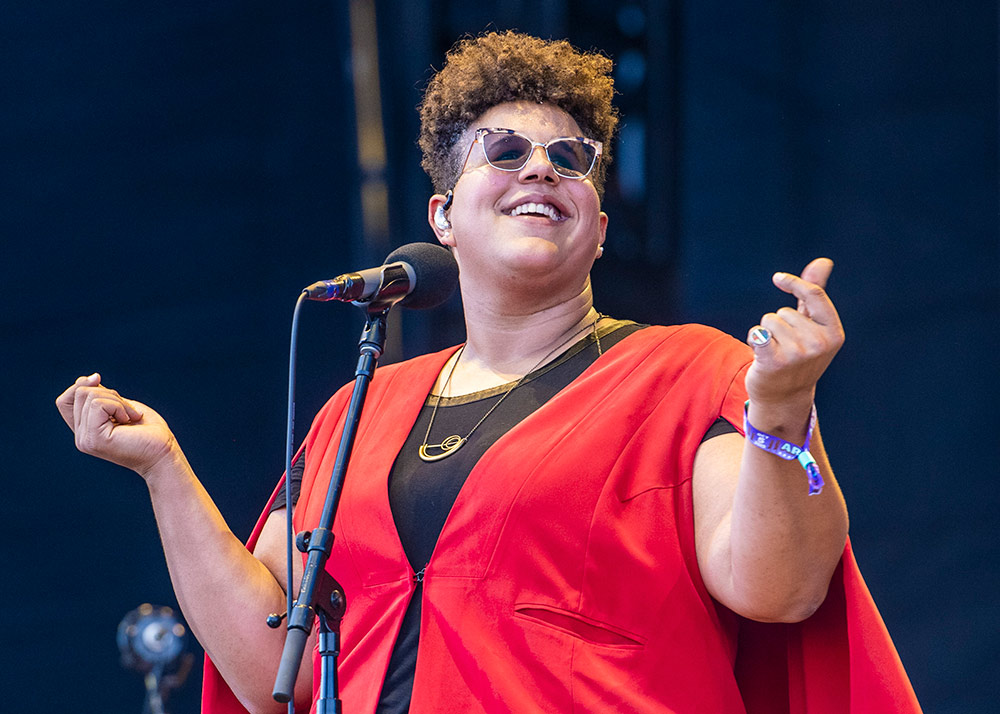 Another in yer face vocalist that will sweep you along like a high tide, Brittany Howard has recorded a new version of her No. 1 AAA radio hit, "Stay High," for the Spotify Singles program. Produced by Spotify's William Garrett and recorded with her full band and background vocalists, the track is brimming with warmth and joy. The B-side is Howard's powerful interpretation of Funkadelic's "You And Your Folks, Me And My Folks." The song - which originally appeared on Funkadelic's classic 1971 album, Maggot Brain - takes on fresh urgency as a call to trust and provide for one another. The single is now available for streaming on Spotify.
Driving more than three billion streams since the program began in 2017, Spotify Singles was created to give artists an opportunity to record new versions of their own songs, and the songs of the artists they love. While the majority of the Singles are recorded at the legendary Electric Lady Studios in NYC, Brittany's was recorded at East West Studios in LA. The Singles scope includes a unique version of each artist's own song (Side A) and a cover song of their choosing (Side B). To date, there have been over 300 Singles recorded as part of the program.
Howard won four GRAMMY Awards in her role as lead vocalist/guitarist for the chart-topping band Alabama Shakes. She has performed everywhere from the Obama White House to the main stage at Lollapalooza, where she sang with Paul McCartney at his invitation. 'Stay High' is a warm big hug of a tonic for the times.
Watch 'Stay High' here: https://www.youtube.com/watch?v=IOw06le148o
Perennial Toronto chanteuse, songwriter, performer and radio host Lily Frost has earned her place in Canada's music scene elite. With 14 critically acclaimed albums to date, the recently-released Retro-Moderne is an aptly named album that lovingly captures the best sounds of the '60s and '70s while updating them through Frost's unique perspective – "Rainbow Glasses" and all. The aforementioned single is out now on all major streaming platforms and is accompanied by a lyric video.
Watch the totally jammin' Rainbow Glasses  
On Retro-Moderne, twangy, distorted surf guitar, striking Farfisa organ, and a variety of catchy beats predominate. Reminiscent of Blondie at her very best, Lily Frost moves deftly from rap to Latin, to pop, to balladry, with the ease of an expert vocalist, documenting her ride on the roller coaster of love.
The new single "Rainbow Glasses" is Frost's equivalent to Blondie's "Heart of Glass." With a percolating electric guitar as its foundation, the song recalls late '70s disco-pop at its best, for a tribute to looking at the world as you want it to be. As well, a subtle honouring of the LGBTQ community.
Owing more to the original version by Nina Simone than the noted cover by David Bowie, the dark and moody "Wild Is The Wind" sets Frost's powerfully emotional vocal against slow-rolling waves of a distorted, tragic, electric guitar. Continuing in the minor-key vein, "Lay Low" finds its sound bounded by a Bermuda Triangle of a reggae beat, a rap-style vocal, and the instrumentation of a '60s spy-movie theme, propelled again by a distorted electric guitar. Interestingly, the lyric parallels a criminal hiding out with a devotee lying   prostrate at the feet of a guru.
"Reckless Corazon" rides a Latin beat to tell its tale of a wild heart that triumphs over a reasonable head in a romantic relationship.  Echoing the sound and feel of a Nino Rota spaghetti western soundtrack, whistle and all, the short, sweet ballad "Irresistible" lives up to its name, and ends with a lovely guitar quote from Santo & Johnny's "Sleepwalk."
Trading off a roller-rink organ, and twangy surf guitars, "Cruel World - Nickeland Dime" sounds like the soundtrack to the dance party scene in a 1966 beach flick. Memorable line: "No I might not have anything / But my style is top of the line."
"Rock Me Baby" might be the only song with that title that doesn't actually "rock." Instead, it finds Frost cooing sweet nothings into her lover's ear with a gentle sigh. Strutting along to a cha-cha beat, "Dud" layers breathy vocals over a Farfisa organ/Fender twang sound, for this pointed dismissal of an inadequate paramour.
The half-time verses in "I Dodged A Bullet" are as close as Frost gets to country music, but the double-time chorus is closer to her wheelhouse of retro-moderne pop. Once again the song finds her protagonist moving on from an unsatisfying relationship.
"Bang Bang" is a perfect choice of cover for this project. It fits the style of this album to a T. It's kind of a "sister" song to the other cover on this album, "Wild Is The Wind" – dark, moody, atmospheric, with just voice and waves of electric guitar. You know this song from Sonny and Cher's version, or Quentin Tarantino's Kill Bill movies.
"It is The Love" is about finding the eternal in the commonplace, and knowing it's found not in the lover but the love. It's the sweetest song on the album featuring the harp, flute, and other strings, including plucky violins. This is Frost's most powerful statement. Her "Imagine," in a way.  
UPCOMING ONLINE PERFORMANCES:
Lily performs on Instagram every Thursday at 1:00pm and Facebook at 1:30pm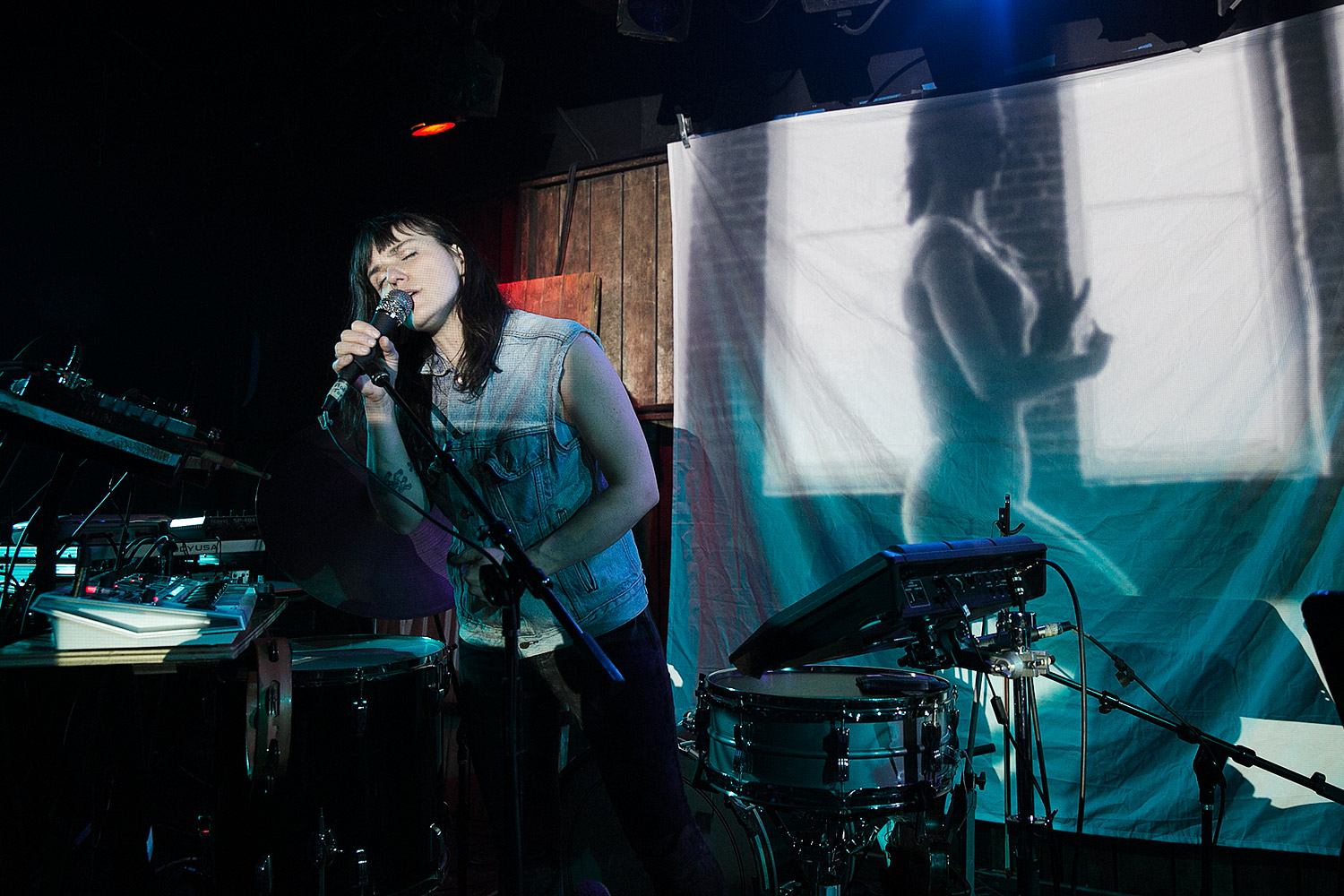 New York composer, producer and singer Emily Wells will release her new album In The Dark Moving May 15 via Thesis & Instinct, a minimal companion piece to the original music in the form of Wells' voice, her guitars, and nothing else. For now, here's the teaser single, "Remind Me To Remember (Minimal Recording)" debuts today, listen/share HERE.
Wells reflects, "'Remind Me to Remember' is about sorrow in the wake of one's own passivity but also a belief in one's ability to change, to serve something other than the self. I wrote it shortly after the 2016 election but its themes remain and keep ringing that bell that the center will not hold."
Continuing the work begun on her acclaimed 2019 album This World is Too _____ For You, newest release In The Dark Moving reimagines the original tracks hailed by NPR as "visionary" and "mind-blowing." Initially commissioned by Saint Paul Chamber Orchestra's Liquid Music Series and Metropolis Ensemble, this latest recording offers a thoughtful, minimal companion piece to the original music in the form of Wells, her guitars, and nothing else.
Recorded solely by Wells in her Harlem studio during the summer of 2019, she reflects, "I'm interested in getting another look at a song, both in performance and recording. It keeps the song a living thing. I began working on these recordings out of curiosity. I wanted them to be the sort of thing a person could put on quietly at the end of the day on a little speaker and watch the light drain."
Listen to the first single, "Stay Up (Minimal Recording)"
Emily Wells is a multi-instrumentalist, classically trained violinist, composer and producer. Wells blends classical and modern instrumentation and often samples live to create that blend of traditionalism with electronic ambiance. On stage, Wells' evocative solo performances leave audiences equal parts dancing and grieving, as she builds new instruments out of acoustic and electronic drums, synth and violin. Her newest work, In The Dark Moving is Wells' sixth full-length album and fourth for her own label Thesis & Instinct.
On the eve of his 45th birthday, Joel Plaskett celebrates the release of 44, a set of four, 11-song albums that represent the most elaborate and creative endeavor of his multi-faceted 26-year career. A deep weave of lyrical threads, studio experimentation and interconnected imagery, 44 marks a new chapter in both Joel's life and work.
The fourth single of the project, "Melt Universe With Brotherly Love", lands in a different world than the previous three singles, and its uplifting chorus - powerfully performed by Reeny, Mahalia and Micah Smith from North Preston, Nova Scotia - is a welcome message for the current moment.  The song's video, stitched together by Joel in isolation at his home in Dartmouth, features Cheeks and Chips, two feline brothers adopted from the Bide Awhile Animal Shelter, whose affection for one another inspired the song's title.
Joel's spring tour with The Emergency and Mo Kenney has been rescheduled to the fall, with fingers crossed in hope of future congregation.  Until then, 44's imaginative two-and-a-half hour musical journey can provide company and escape in these uncertain times. 44 is released on Pheromone Recordings and available on vinyl, CD and streaming services.
Here's a sweet and impressionist look at 44. Sure, it came from his publicist but still.
PART 41: Carried Away
It was late afternoon by the time he pulled into Memphis. April 18, 2019, the night of his 44th birthday. The night before the full moon.
He'd already been on the road for days by then, heading south from Nova Scotia, following the coast before turning inland to Nashville, then on to Memphis. He was alone, driving a second-hand Chevy through the dark like he did in the early days, following old roads in search of something new.
"Come on down, man. We'll collude," Doug had said. The invitation played on Joel's lips as he drove, forming first a poem, then a melody. The song wrote itself as he travelled south, kilometres turning to miles beneath his wheels, troubled world passing by outside the window.
He turned from the 440 Parkway onto the 40 West, noting the synchronicity. Fours and elevens everywhere. Coincidence or something more, depending how you chose to see it.
In the studio the next afternoon, the musicians gathered around. There was an old ribbon microphone on the floor in front, a piano behind. Joel settled the guitar in his lap. Sometimes it is better not to rehearse or prepare. "Let's roll one," Joel said. "It goes like this."
PART 42: Just Passing Through
Joel got the shelves from Nieforth's when it closed, and brought them up the block to his studio. The store had been there forever, it seemed, but times and tastes and streets change, and these days even forever doesn't last.
It felt right to have the shelves stay on Portland Street. There were so many old ghosts on that block, in those buildings. Such a short path between 35 and 45.
Joel set the shelves up along one wall and began filling them. There were plants and books, pictures of friends and strangers, souvenirs of the living and the dead. Memories of Halifax and the way things used to be.
He added dice and matches. A dragonfly found its own way. There were Rebecca's gifts - art and beauty and wild things.
Sometimes at night, Joel would go to the studio alone to listen to music and to think. He would turn the lights low and set the sound of the speakers off balance to create a perfect mix on the couch where he lay.
Surrounded by other people's words and music, Joel sometimes understood things he hadn't before. He saw exits and entrances, portals and windows. A familiar face reflected in the light of the exit sign.And then he would go to those shelves, moving the pieces around until he found some sort of order.
PART 43: If There's Another Road
They drove on curving highways through Cape Breton, in search of darkness.
There were four of them in two cars, carrying among them the shelves and everything the shelves would hold, the arrangement all carefully numbered and blocked. There was an old window his friend Andy had reconfigured into four equal panes, a relic of the past remade into something new.
The plan was not quite clear, except to recreate what was already done and photograph it in a new place, in a new way, under a new moon and a sky scattered with stars. Sometimes you need the light, but other times it distracts from what is already there, waiting to be found.
There would be photos inside photos, doors inside windows. Secrets for two. The answer but not the question.
They arrived too late but started anyway, setting up the shelves on the wharf in the crisp September air, snapping picture after picture until night fell and the weather turned, and suddenly wind and water threatened to take it away. Soon the fabric that backed the shelves was drenched and stained with salt, the waves coming closer.
Joel stood against the sea and sky, the wind grabbing at a piece of paper in his hands. How easy it is to lose it all. A roll of the dice between what we can replace and what we cannot. The new ring from Memphis gleamed a thin crescent on his hand while he used a flashlight to trace patterns in the night.
PART 44: The Window Inn
They gathered at the studio on a Sunday evening in November. Bob brought his old RCA 44 ribbon microphone from Arizona, others brought their voices, their talent. Thirteen people to sing and play, three more to document it.
The song was made up of pieces, four unfinished songs that hadn't quite worked on their own pieced together to become one, everything fitting together as though it was always meant to be that way. Salvaged and remade to become something new.
They set the microphone at the heart of the group, then arranged the voices and instruments around, everyone exactly where they needed to be. Everything in balance.
Before they started to record, Joel addressed the group, staring out at the room filled with old conspirators and new friends.
"No matter what happens, keep going," he told them.
Then the tape was rolling. Joel was nervous, his voice cracking as he sang. There's a place I start, in the corner of my heart, that could take this world apart and put it together. He was alone at first, just him and his guitar, the song growing richer and fuller as others joined.
"We can't hear your vocals," Bob said, after they'd run it through the first time.
Joel waved an acknowledgement, but kept his head down. The intensity of the feeling surprised even him, an overwhelming rush of relief and creation. The beauty of all those people and voices coming together like one. Dreamland.
Check Melt The Universe With Brotherly Love
Support your local food bank. You can do it and listen to music at the same time.