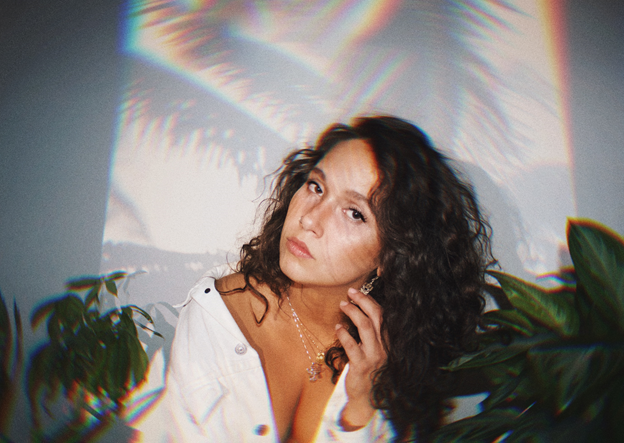 Fri Oct 23, 2020
This week we highlight Bloorcourt. The Christie Ossington Neighbourhood Centre at 789 Dovercourt Road. It's a member of The Daily Bread Food Bank and offers drop-in programs and food access almost every day.
Please support your local food bank. The need is dire.
In a world where 'cultural expropriation' has folks fussing about food, clothes, hairstyles, even language, refreshing to see music continues on its merry mash up and mix up ways. Case in point, Métis blues artist Ruby Waters, who just released her highly anticipated sophomore EP If It Comes Down To It distributed by The Orchard. The seven track collection includes recent singles "Rabbit Hole", "Quantum Physics", and the focus track "Difficult".
Praised for a voice that evokes shades of Janis Joplin and Amy Winehouse, Ruby's soulful and unrefined approach on her latest EP guides you through an emotional journey, experiencing gripping and sometimes overlapping themes of pain and pleasure.
"It is really about being at your wit's end, these songs are definitely a little more raw than the first EP. Hopefully people can relate to at least one of the songs whether it be in a sadness way, a happiness way, a pleasure or a pain way - or all of the above."
 Current single, "Quantum Physics", garnered significant attention on streaming platforms in the build up to the EP release, amassing over 1 .3 million streams in just a few months. Simultaneously, Ruby built familiarity across Canada as her single "Supernatural" peaked at #5 on both Canadian Alternative radio and Rock radio charts this summer.
If It Comes Down To It, produced by longtime collaborator Sam Jackson Willows, will be accompanied by an EP video, directed by Breathe Entertainment. The video features the intro track to the album coupled with a monologue written and spoken by Ruby, as we watch her experience a transformative journey through the forest while regaining her roots.
Check 'Quantum Physics' here: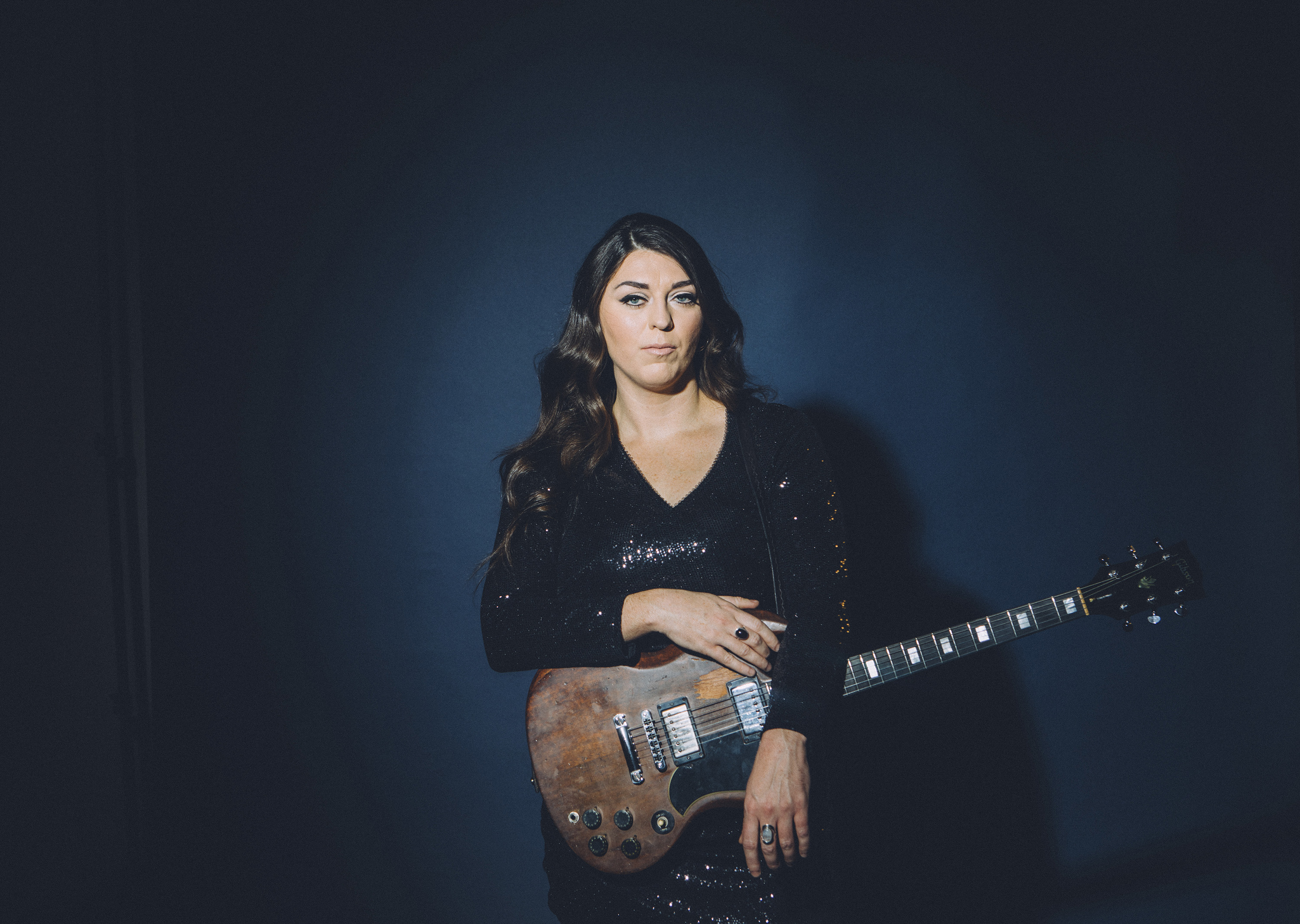 Here's a road warrior who used the COVID time-out to create a new album. Nearly three years since the release of acclaimed album New Mistakes, soulful rocker Terra Lightfoot shares the new single and video for "Consider the Speed", the title track off new album Consider the Speed, out on Sonic Unyon Records.  Recorded in Memphis, Tennessee at legendary Royal Studios, the new single sees Lightfoot supported by drummer Steve Potts, bassist Eli Abrams, and keyboardist Lester Snell — and was produced by Jay Newland and engineered by Lawrence "Boo" Mitchell.
Alongside the single, Lightfoot releases a new video for the song, directed by Mat Dunlap. For the freewheeling video, Dunlap transplanted some of the song's Southern energy into Hamilton, Ontario's historic Gage Park.
Lightfoot recalls. "We borrowed some bikes from my manager's mom, and Mat made a mask to look exactly like my drummer Frankie (who is American and couldn't cross the border to be with us). The video shoot was mostly me yelling "AWWW" at every dog that walked by. Gage Park is a local dog-walking mecca, so this probably happened every five seconds. Mat was shooting from a rickety old bike trailer I borrowed from a friend, so the other half of the video shoot was me asking "Dude... are you okay?"
Says Dunlap. "It's such an unabashed love song that it seemed like the video needed to have Terra front-and-centre with her heart on her sleeve. It's also a rocker, so we added a little glam flavouring with the stars and the band as silhouettes just to keep it fun and weird. In the end, it was one of the most enjoyable video shoots ever because we basically just biked around Gage Park while Terra waved and sang to every dog in sight."
Watch; Consider The Speed here:
Consider the Speed sees the artist finding new roots on the road, and at home in her own skin more than ever before. On this Memphis-recorded session, the acclaimed singer-songwriter-guitarist is in top form, backed by seasoned session ringers and captured by Grammy-winning producer Newland and Grammy-winning engineer Lawrence "Boo" Mitchell.
The artist's relentless drive as a touring performer has burned out at least one odometer and earned her the distinction of becoming the first female recipient of the Canadian Independent Music Association's Road Gold distinction, in recognition of having sold more than 25,000 tickets in Canadian markets in a single calendar year.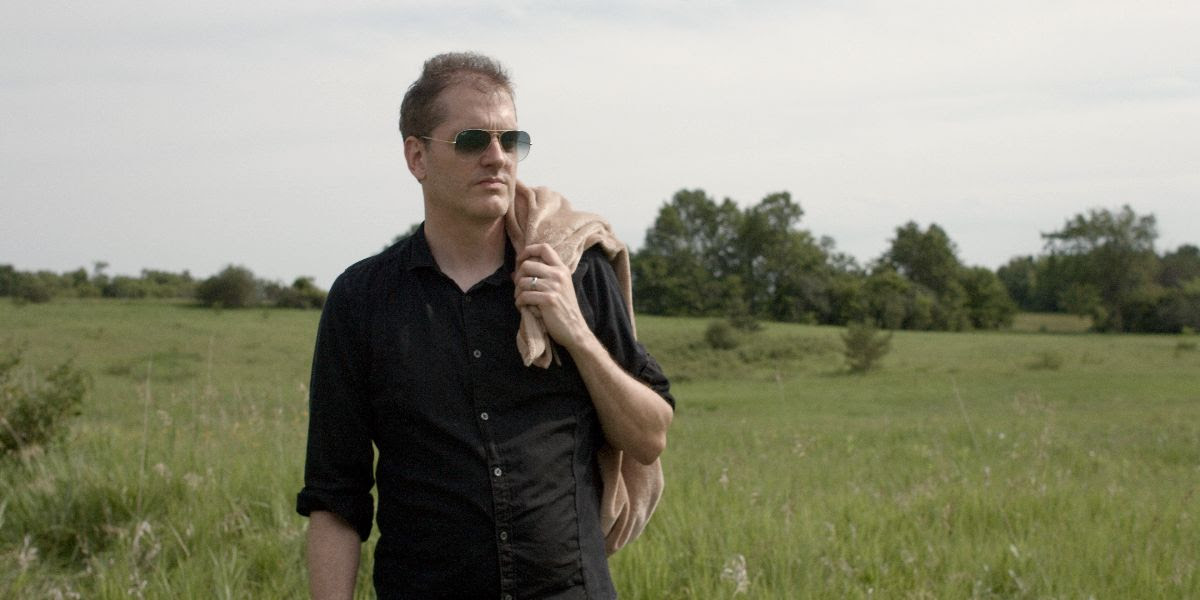 Here's another busybody not letting the meat loaf. Coming off a torrid year that saw the release of the album/stage production Sumach Roots, along with the publication of his seminal history of Canadian reggae King Alpha's Song In A Strange Land, reggae artist Jason Wilson will be reissuing selections from his musical back catalogue for the remainder of 2020 via Wheel Records/Proper Music Distribution.
Today's offering is 2000's Jonah, recorded with his band Tabarruk and nominated for a JUNO Award for Best Reggae Recording. Featuring collaborations with longtime UB40 keyboardist Mickey Virtue, the 12-track collection is based loosely on the biblical story of Jonah and the whale, and its moral lesson to examine the consequences of our life choices and take appropriate action where necessary.
 That message comes through clearly on one of Jonah's key songs, "Forgiveness," the focus track for the album's reissue, whose bright, melodic pop sensibilities sound as fresh today as they did 20 years ago.
  "Artists are often looking forward, resolutely searching for the next idea and imagining how it might be realized," Wilson says. "Every once in a while, though, we are compelled to set our gaze behind us. This pandemic has forced many of us to do just that. And with this, we thought it was time to share these four earlier albums, which cover the ten-year period from 1998 through 2008. The process of preparing them has been immensely enjoyable and has brought back many outstanding memories. Maybe they'll do the same for you or -- it is hoped -- they might help us make some new ones too!"
 The reissue of Jonah follows  previous installments in the series: 2009's The Peacemaker's Chauffeur and 2004's dREaD & BLUE: A Canadiana Suite. The final installment will come later this month with1998's Dark Corners. In total, these four records brilliantly demonstrate Wilson's unique ability to blend history with an eclectic range of musical styles, grounded in his overriding passion for reggae culture.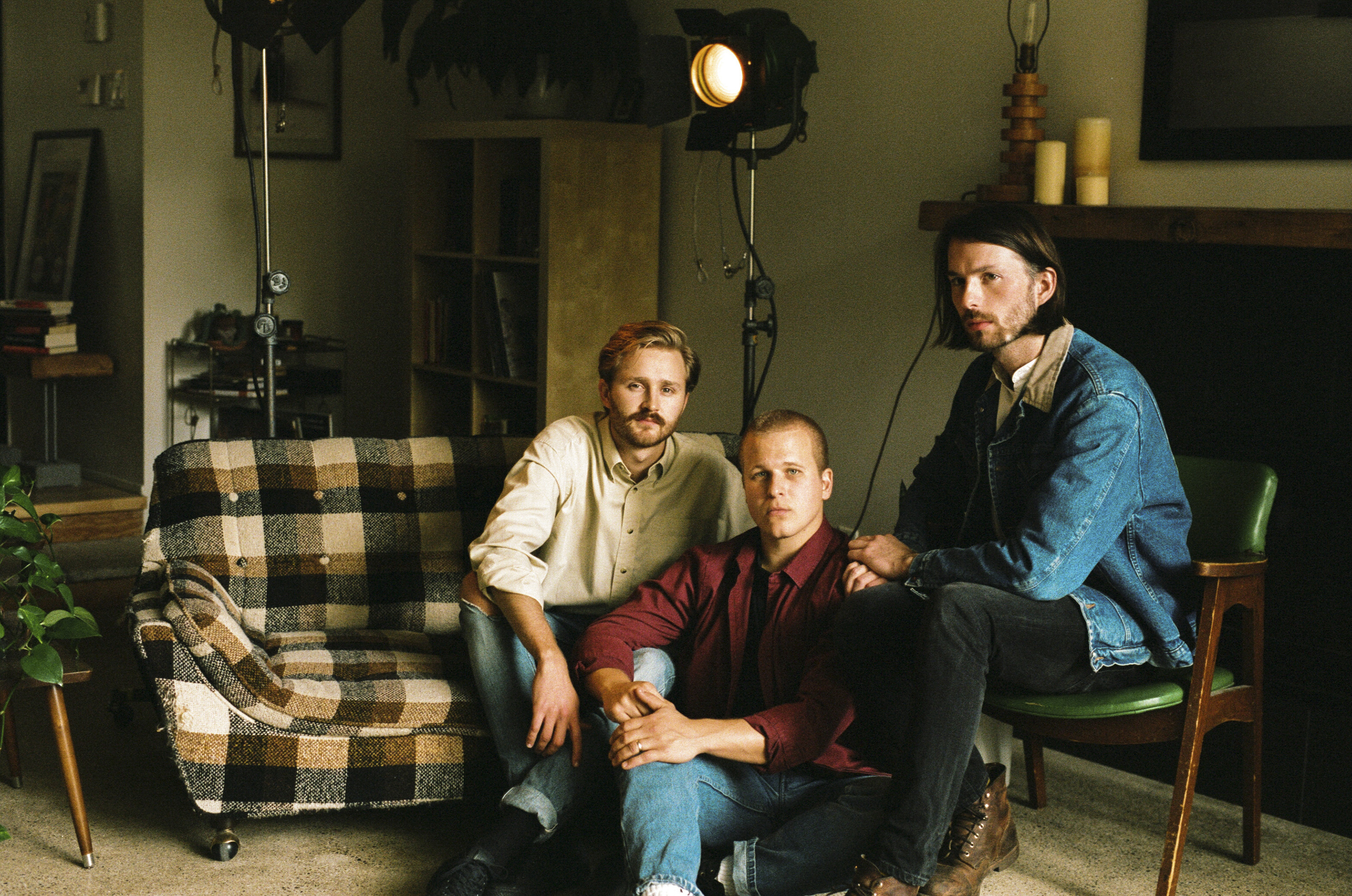 OK, no cross pollination here. Close Talker is a Saskatoon trio who sound like they look, all folksy, rootsy and Mother Nature's sons. They're sharing the mysterious video for newbie single "Second Best", which can be found on the recently released deluxe version of How Do We Stay Here?.
"We bounced around a bunch of ideas for the 'Second Best' video, at different points we were going to book out a baseball stadium, explore a forest, remake an 80's aerobics video… but nothing really landed 100%," the band says. "Then one day Matt tossed out 'well, I had this idea of a guy getting kidnapped over and over, and something feels strange about where he's being taken.' There it was."
Filmed and edited by Dale Bailey and starring Motorbike James in the lead role, "Second Best" brings an aspect of mystery and confusion, just like all Close Talker videos.
"'Second Best' is no different. Dale captured this discovery so wonderfully. He balances the darker, mysterious aesthetic with humour and it makes for a perfect visual for the song. No spoilers, watch tilt the end."
Watch 'Second Best' here.
The lads have toured throughout North America and Europe, working tirelessly on evolving every aspect of their craft, leading to their strongest and most confident album to date.
How Do We Stay Here? marks a new chapter for the band. The three members leaned into the trust and foundation built over countless years of friendship to pursue a record that would be sustainable and timeless for them. Choosing to self-produce allowed the band to hold this album close to their chest while it developed organically over the course of 2018.
Close Talker is interested in music that is timeless - music that won't force the listener into feeling a certain way. How Do We Stay Here? is a testament to the band's integrity and a desire to produce music that is original and pure. It is an album the band wrote for themselves, in hopes that the songs would carry the same meaning in 10 years, as they do today.
Close Talker are Will Quiring (vocals/guitar), Matthew Kopperud (guitar/keyboard), Christopher Morien (drums).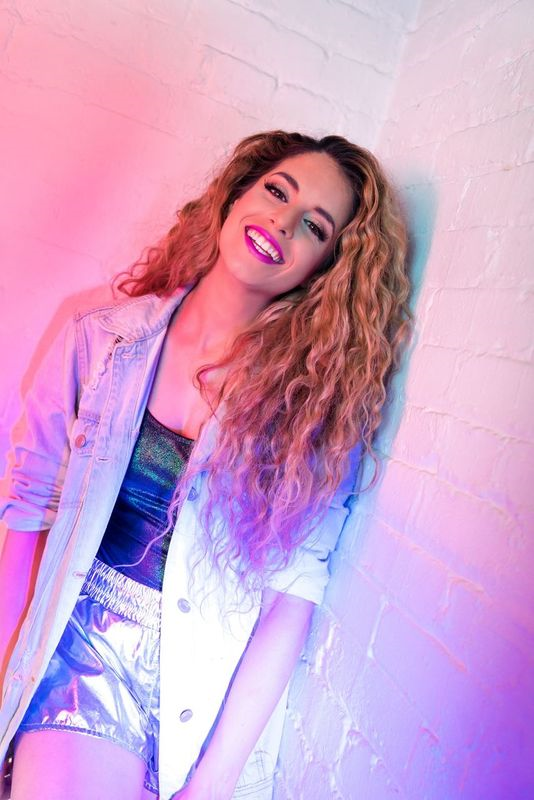 Then there's this lady reminding us that Canada is a bilingual country. Montreal pop/funk singer Izabelle has just released two videos in both French and English for "Self-Talk Session", from her album, "Version 2.0". The tune is currently charting on iHeartRadio's "Niky Radio" in Quebec, holding the #7 spot.
Watch Self-Talk Session Video (English
"Version 2.0" is now out in both French and English versions and features legendary local musicians who have worked with Michael Jackson, Lady Gaga, Celine Dion and many more!
Izabelle blends the funk/pop/soul genres flawlessly, creating fresh sounds that echo aspects of Prince, Bruno Mars, and Jamiroquai. An experienced industry professional on both the business and artist side, she has spent over 15 years in a band, and working as a tour manager.
Inspired from her personal experiences of not being taken seriously, and being told to look a certain way among other unfortunate regular and frustrating encounters, "Version 2.0" is an album about empowerment, stepping forward, and speaking out. The record is filled with uplifting, positive, funky anthems designed to make you dance and remind you of your importance, worthiness, and most of all, that you are enough.
The EP is showcasing some of the most prolific musicians of Montreal such as Pierre-Luc Rioux on guitar, Daniel Thouin on keyboards,  Maxime Bellavance on drums and Alan Prater as vocal coach.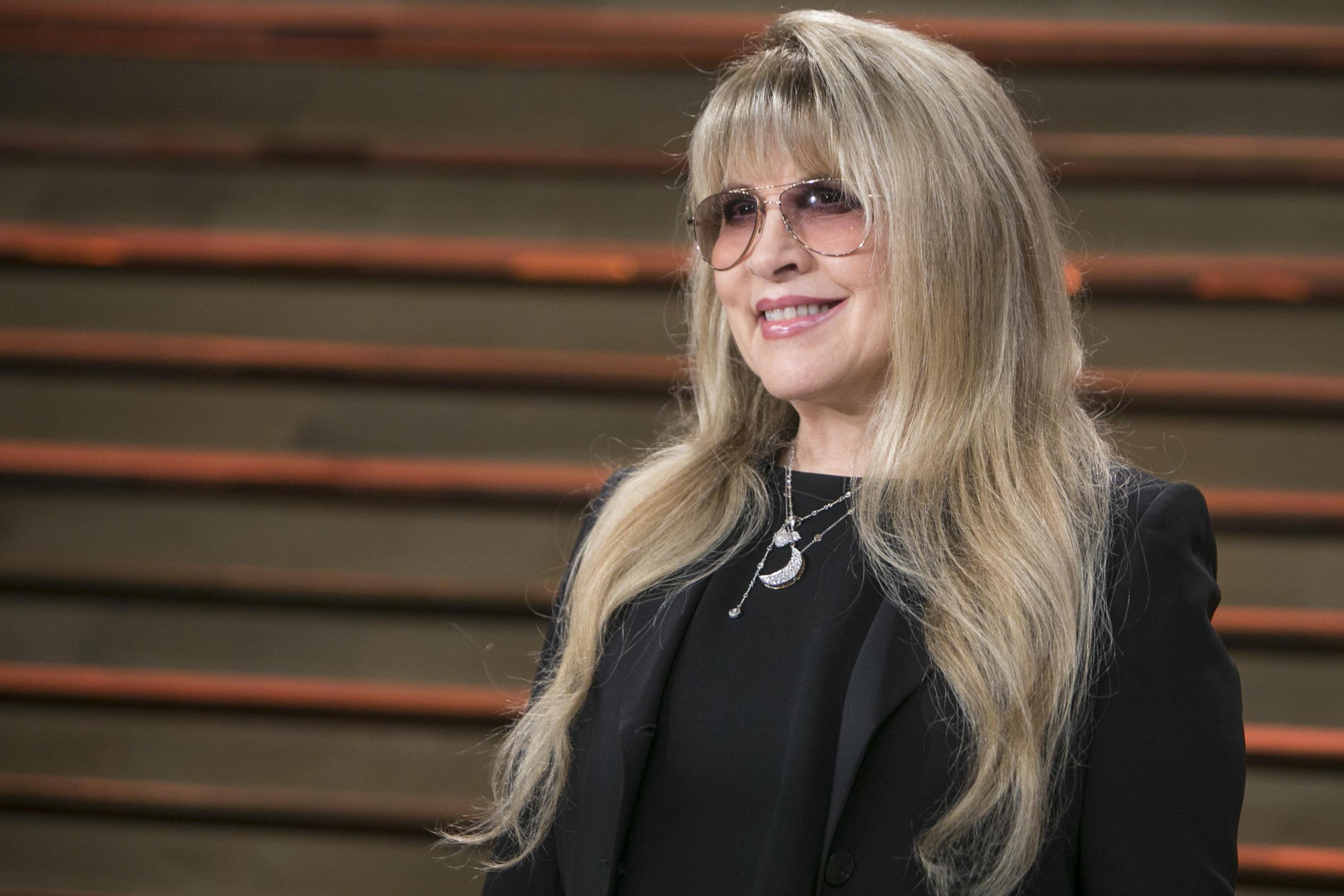 The exemplary Stevie Nicks' new single is manifesting peace amid 2020's tumultuous political process. The legendary singer-songwriter has unveiled a new song and music video for "Show Them the Way," her first new release in six years.
Nicks wrote the tune — produced by superstar music mastermind Greg Kurstin (Adele, Sia, Kelly Clarkson) — as a poem after observing the 2008 Democratic primaries, when Barack Obama and Hillary Clinton dueled for the party's nomination. In a statement, Nicks says the campaign trail inspired her to watch political documentaries from the 1950s through to present day, mostly those that revolved around civil rights, John F. Kennedy, Martin Luther King, Jr., Bobby Kennedy, and John Lewis.
"One night I had a dream. A dream that was so real that I was pretty sure it had happened. It was a cinematic story. It had a beginning, a middle and an end. Every detail, every color, every smile was there. I started writing the story the moment my eyes opened," Nicks explained. "I wrote the poem the next day, and the music the day after that. I never recorded it until now. I felt that this was its time, its reason. I understood what it meant then and what it means now. Please God, show them the way. Please God, on this day. Spirits all, give them the strength. Peace can come if you really want it. I think we're just in time to save it."
The song's accompanying music video was helmed by filmmaker Cameron Crowe, and features black-and-white images of Nicks intercut with shots of political figures.
"Within hours of hearing the song we were already putting together the video about her 'dream about a dream,'" Crowe said in a statement. "'Show Them the Way' began as a poem, and grew into one of her strongest musical tracks. It feels like both a gift and a fever dream about hope and promise. We finished the video on the full-moon with a whole lot of passion and excitement about immediately sharing it with the world right now."
Watch the "Show Them the Way" music video ahead of the release of Stevie Nicks 24 Karat Gold: The Concert Film's theatrical release was on Oct. 21 and Oct. 25.
Check 'Show Them The Way' https://ew.com/music/stevie-nicks-new-song-show-them-way/
Like the finest of wines, Stevie Nicks just keeps getting better.
Support all music Support your local food bank. The need is real.