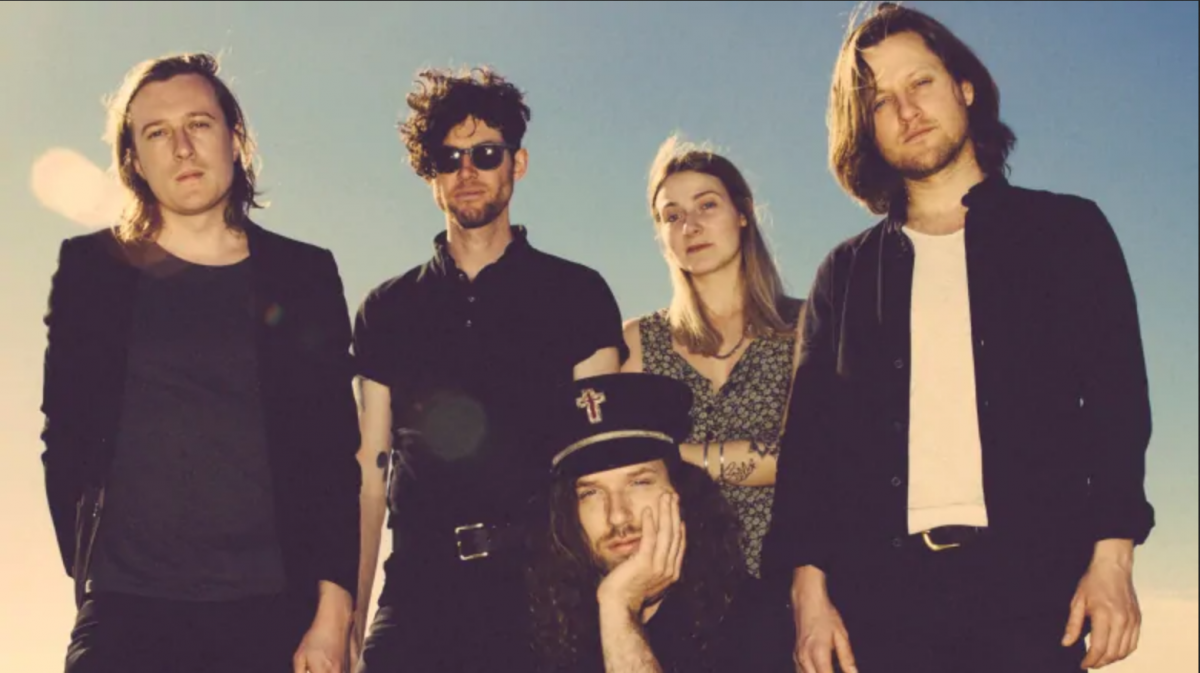 Fri Aug 21, 2020
Hunger never takes a holiday. Highlighting Thistletown  Community Services Unit (22) Food Bank 248 Jamestown Crescent. Hours may have changed to COVID. Please call (416) 745-2822.
Rain Coast Altrock heavies Yukon Blonde shared their first music of 2020 with the single "Get Precious", already climbed to #2 on the CBC Music Top 20 and is rapidly climbing up the Top 20 at the National Alternative Radio Chart in Canada. The Vancouver band shares another new track, "In Love Again", which sees keyboardist/vocalist Rebecca Gray take over on lead vocals for the first time.
"This track began as a fun experiment when we were jamming," says Jeff Innes. "We were trying to have three or four separate melodies that when played together sounded nice, but didn't make much sense when apart. I came up with the melody and lyrics, pacing the parking lot of our space and as usual hummed it into a voice memo on my iPhone. I had the idea knocking around my head to write a love song that detailed the simple day to day aspects of a newish relationship, normal things you value once you've been through the ringer."
"The moment I had the melody in my mind, it reminded me of classic French pop and Rebecca instantly came to mind to sing it; then I thought about all of those wonderful 60's and 70's duets from that time, (and recently too - Cate Le Bon and Broadcast come to mind) and the song began to take shape.
"We all love this song. It's a really sweet ode to honest love without irony, which is typically not in our nature. Not to mention, we have our very talented Rebecca making her debut lead, which just makes this extra special to us."
With four LPs to their name, including 2010's self-titled debut, 2012's Tiger Talk, 2015's On Blonde, and 2018's Critical Hit, Yukon Blonde, rounded out by Graham Jones, Brandon Wolfe-Scott and James Younger, have cemented their status as a Canadian powerhouse, earning comparisons to The Flaming Lips and Phoenix, delivering a welcomed throwback to the 1970's glory days of rock 'n' roll.
Check the Beatlesque 'In Love Again' here: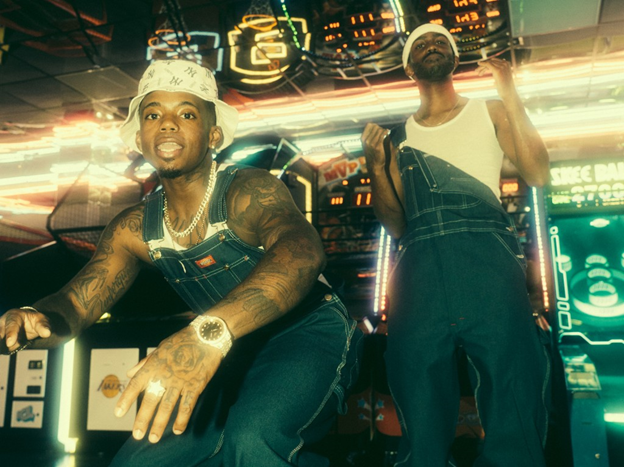 R&B's electric duo, THEY got on "demon time" releasing their new song "All Mine" off their upcoming project The Amanda Tape. Recently dropping their video game themed visuals for "Play Fight" featuring Tinashe and performing at the digital FADER Fort — THEY. continue to unfold more about "Amanda" and then dive deeper into another phase of love and what comes with it. Paying homage to the great songwriters and distinct voices that celebrate black woman, black women's bodies and black love, the guys had this to say about the racy tune:
"This song is one of the bedroom jams of the album. We both grew big fans of The-Dream and wanted to make something with that delivery and attitude he always brought.  A lot of us got those on-again/off-again-type of relationships that always seem to come full circle. My ex told me that she was with a new dude and happy. I'm just like ok, we'll see lol. "
THEY are about exploring various phases of love, emotions, and vulnerability as Black men. The Amanda Tape also has Drake like elements of nostalgia and melancholy. It details the most intimate parts of our souls. THEY use it to explore the light and darkness of familiar feelings and create fresh memories. THEY possess the ability to make music that connects with their fans most intimate feelings and in turn expose them to their own unique experiences.  It's both these things that make them one to watch.
Check "All Mine" here: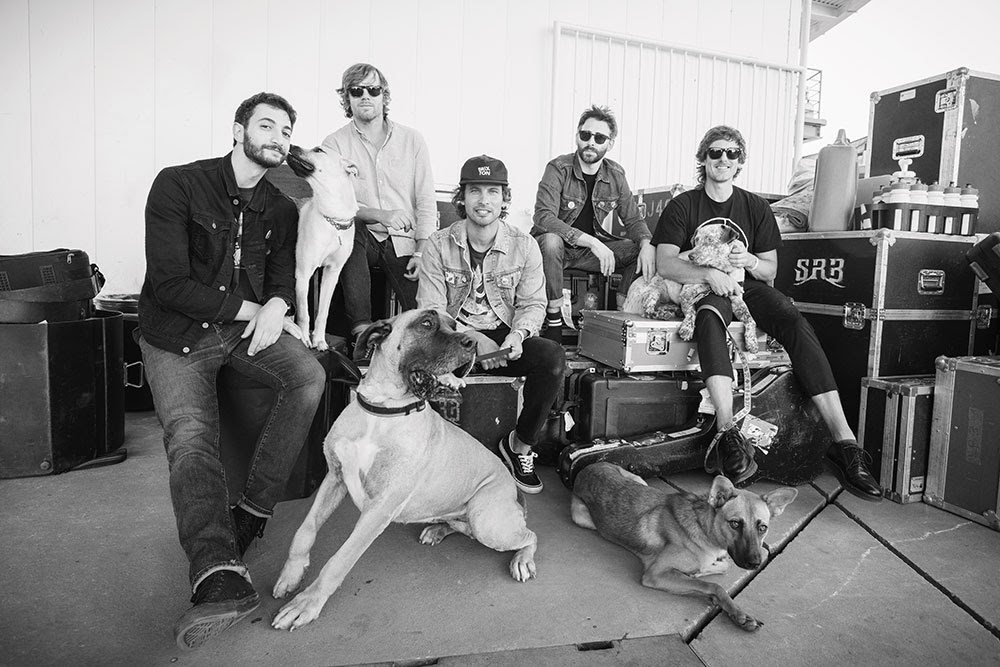 "I Like The Way You Talk About The Future", the newest hit from Sam Roberts Band, is an infectious, thick groove with trippy vibes and inspired lyrics, a head-nodding, instantly catchy track, fitting for the times we're living in. About the single Sam explains, "Essentially, in my mind, it comes back to the need for some light. A way forward. To shine some kind of bright light on the future, the path that we're walking and not giving in to despair."
This is the second new song from Sam Roberts Band, following "Ascension'' released earlier this summer. The single has quickly been climbing the Canadian Alternative Rock Radio charts and already made its way into the top 20!Earlier this month, the band played their first show of the year for a sold-out Ottawa Bluesfest Drive-in concert on August 1st and the band are set to perform at the OLG Play Stage in Toronto this September.Watch and listen to: "I Like The Way You Talk About The Future":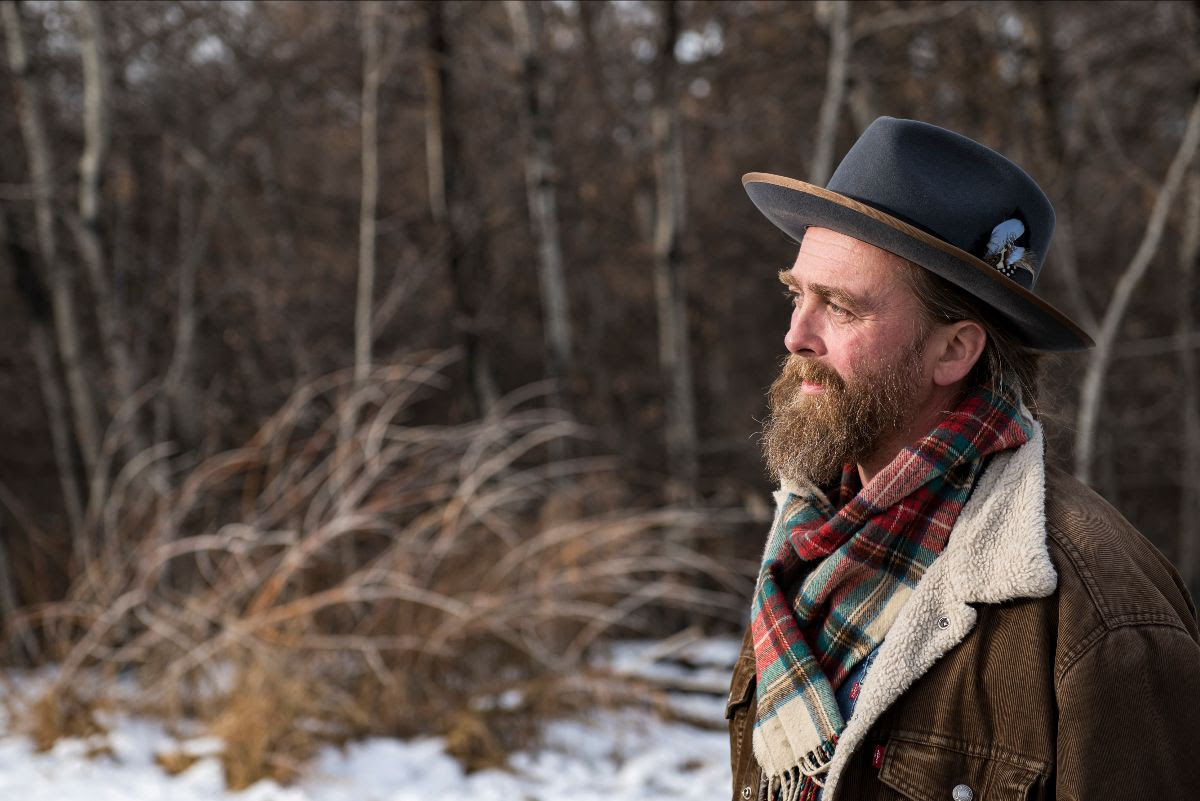 Take a bow Fish Griwkowsky of the Edmonton Journal "This album is well worth isolatingto, if you want to look on the bright side of impending desolation." No better intro to the music of Ayla Brook & The Sound Men. The Edmonton roots rockers got latest album Desolation Sounds out before the lockdown, and the warm reception it received around the world has offset some of the disappointment they feel over the inability to play live.
In that spirit, they're releasing a new live (socially distanced) performance video for the Desolation Sounds track "Lift You Up," made as part of the Alberta Spotlight series.
According to Ayla, "'Lift You Up' is a sort of love letter to the music community – all the venues, techs, bar staff and listeners. And to the musicians. It's also to all the folks who drag themselves away from their homes through the oppressive heat and the bitter cold to be together in a room and sing their sorrows away in a lovely loud wash of noise. Damn, I wish we could do that right now!"
That sense of community is at the heart of Desolation Sounds, produced by Terra Lightfoot and mixed by Jon Auer of The Posies and Big Star fame. It's a collection of songs and stories about friends and family, bursting with rock and soul and the western charm that has become the band's trademark.
Let it 'Lift You Up' here: https://www.youtube.com/watch?v=6TKHKQMjrL4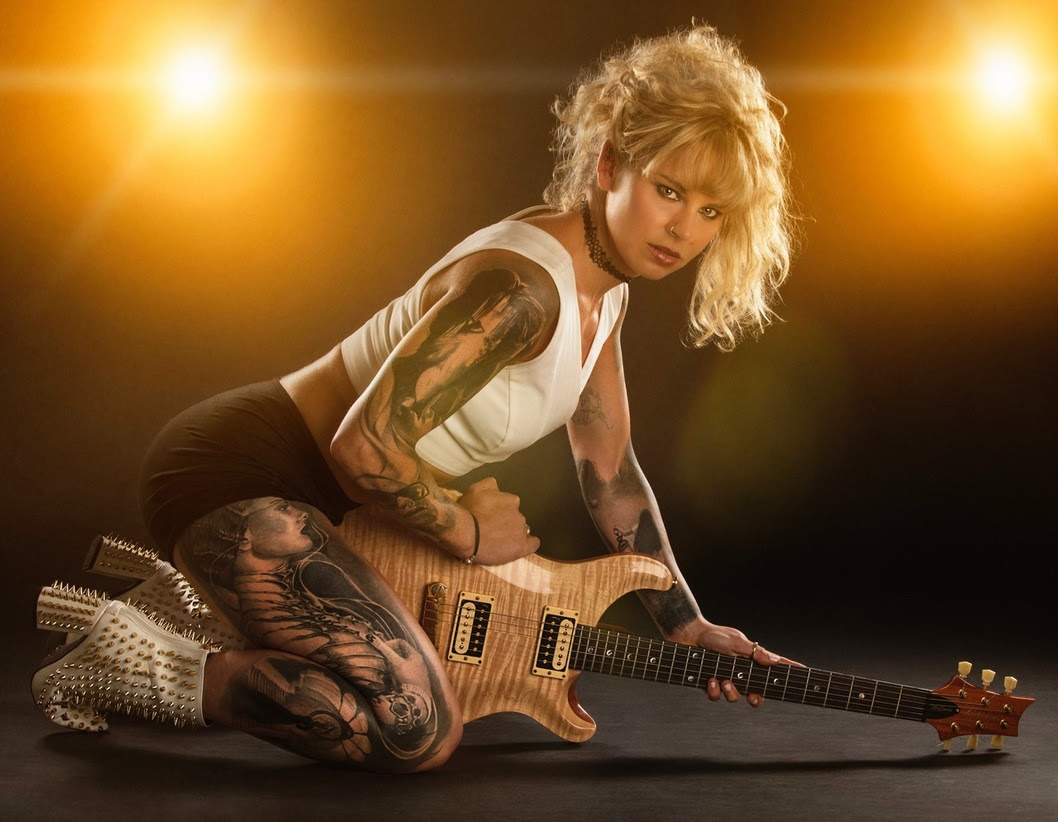 Another roots artist with a different lilt, Irish singer songwriter Clare Cunningham has released latest single, "Aim To Misbehave" via all major digital bandits. This marks the second track and video from her delayed album project, now set to drop early 2021.
Cunningham co-wrote the song alongside Colin Rowe and Taylor Marie Wagner.  "I wanted to get back to my rock roots. 'Aim to Misbehave' is a fun, tongue-in-cheek, get-up-and-dance, summer anthem," comments Cunningham.  "We all wrote this from a female perspective—there's a time to just let your hair down and decide to 'misbehave' with no regrets!"
Cunningham has made her career in rock and metal bands, and was particularly successful as the lead singer of the all-female Swedish rock quintet Thundermother. The band had major international chart success and signed with Warner Music Sweden for their first album Rock n Roll Disaster. Following the release of their second album, Road Fever, the band signed with Despotz Records (Sweden)  and garnered support from artists such as Mötorhead, Airbourne, D.A.D, Zakk Wylde, Halestorm, Michael Monroe, In Flames, Opeth, Danko Jones and many more, meanwhile touring all over Europe playing some of the most prestigious festivals including Sweden Rock Festival, Bravalla, Alcatraz, and Getaway Rock Festival.
In 2018 Cunningham relocated to the U.S. to focus more on her songwriting and solo career. Making an impact with her great vocal range, she has received industry support and is wrapping up the recording of her upcoming project at the iconic RCA Studios, and with the support of some top musicians including Steve Cropper, Audley Freed (Sheryl Crow, Dixie Chicks), Black Crowe's, Joe Perry, Steve Mackey (Peter Frampton, Garth Brooks, Dolly Parton) and Jared Kneale (Lauren Daigle, Kacey Musgraves).
Watch the big and brash 'Aim To Misbehave' here:
Here's another of Bowie's children, a glorious curiosity that goes by the name of Valerie Lighthart. At 22 years of age, the cultural polymath has already dabbled in filmmaking, poetry, acting, modeling and making music. The output I've heard tends to be light and semi-satiric side of pop. New single finds her heavying up and diving into feminist philosophy.
Lighthart'self-directed music video latest single "Love & Money," which includes a featured spot from queer Latina pop artist Solana. The video was directed by Lighthart and features a cameo by drag-queen Melee Mcqueen.
"Love & Money" official music video:
"Love & Money" is a pop-romp created to celebrate femininity and reclaim the ideals women and femme-identifying folks are vilified for -vanity, yearning for love, and self-interest. This is a safe space wherein femmes could express those traits euphorically, harkening back to the circles that witches danced around naked in the early American wilderness. Worshipping evil ideals, loving themselves wildly, and exuding power.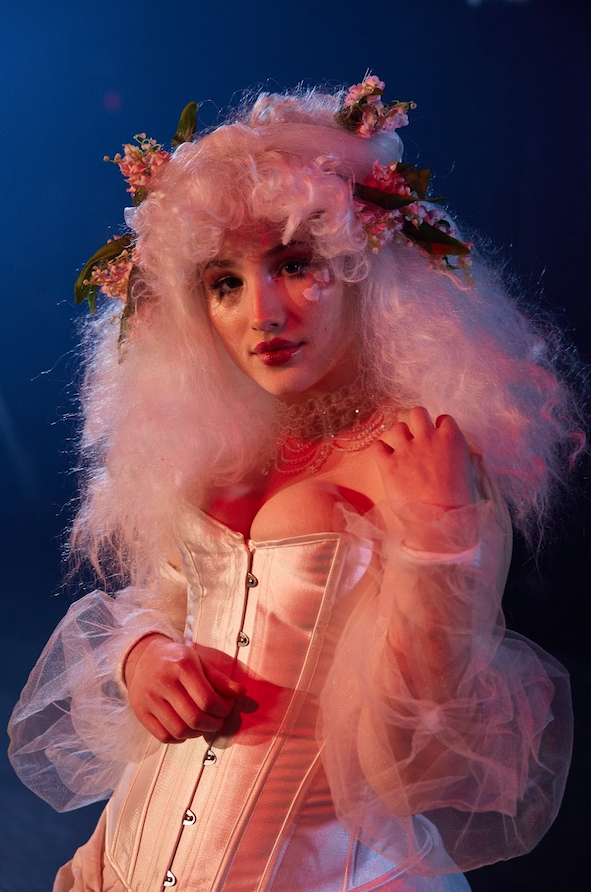 "I yearned to create a gilded realm to escape inside. I sought and found safe spaces to unpack the difficult feelings I had about womanhood, femininity, sexuality, and autonomy. As a young teenager, a dance class I took with my older sister helped me begin to unravel the complicated web of internalized misogyny I learned. It taught me to connect to my body in a new way and learn to embrace my thoughts and desires in a group of supportive femmes. We would spin in circles, laughing and talking. We showered love on each other, and the tone of acceptance, body positivity, and optimism was freeing. Through this joyful space, I grew the stability of identity to unpack my ideas on femininity, and analyze the shame that had it in a stranglehold. Women and femmes don't have a monopoly on shame, but I felt empowered to think about what I knew best: feminine performance in relation to a hyper-sexed and shame-based culture," says Valerie.
Having designed the set and coordinated the costumes to harken back to the restrictive and debauched 18th century, Valerie's music video opens up the stage to include femme folks whose artistic flair, drive, force, and ownership of their autonomy she deeply admires.
"Through this song, I was able to do a bit of soul searching and exploration of the femme experience in our society, the roles we're encouraged to assume, and the spectrum of desires and goals we have and why we have them. Ultimately this project is about shining light on multi-dimensionality as an intrinsic part of femme nature, "
Imbibed with the different flavors of visual and sonic characterization, Valerie Lighthart is a pop songstress that tempers fun melodies with a sense of something a few shades darker -punctuations of melancholy and unique stories centered on folklore, empowerment, travel, or personal trials. In some tracks, she embraces her personal identity and in some she subverts it altogether, creating an entirely new character in which to enact her ideas. Yearning to create a larger-than-life feeling of mythology within her new work, she is diving fully into chamber pop-inspired dance songs and floating through soundscapes of ambient and longing folk croons.
"Love & Money" is the introduction to the "By Moonlight" series, a careful cultivation of the opposing worlds of pop and folk to tell a story about the historical positioning of women. Different elements held within the trio of EPs intend to empower, awaken, question, and introspect. The project, set to release in installments over the next year, is a collaboration with N43 Records, a Midwest-based independent label empowering diverse voices.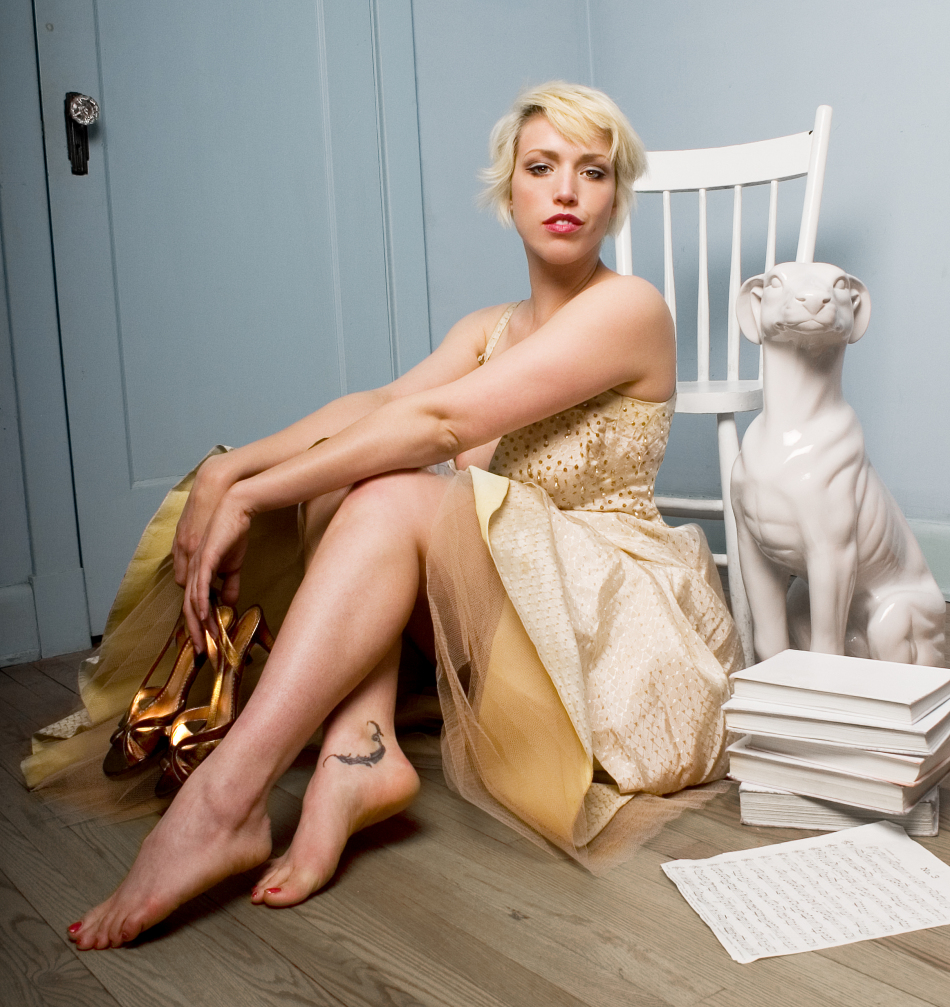 Having worked with pop traditionalists The Pep Tides and experimentalists Church of Trees, it's fair to say DeeDee Butters is the current defining female voice of Ottawa pop. No surprise then that she's currently fronting her own crew, DeeDee7 but surprise she's left the pop behind and gone full on retro disco, laid out bold as sass on the self-titled EP.
Does she have the pipes for it? A three octave high soprano range will do nicely, thank you. Current track 'You Lied' sounds like it was cut in the Eighties with its synth/guitar layers and stalking bass line, DeeDee sailing crystal-clear at the highest end of her range as she takes down a faithless lover. Come for the dance groove, stay for the cat in heat vocals.As with all of the DeeDee7 material, the frustration is guaranteed because we still can't get together and burn the dancefloor.
Get down with your disco self with 'You Lied' here":
Toronto's legendary Horseshoe Tavern announces its Horseshoe Hootenanny Concert Series, kicking off Sept 12 w/ @TheSadies. The series will feature full band electric live concerts streamed directly from the legendary stage. Early bird tickets on sale now!
So here we go. Support Live Music. Support your local Food Bank. Support each other.