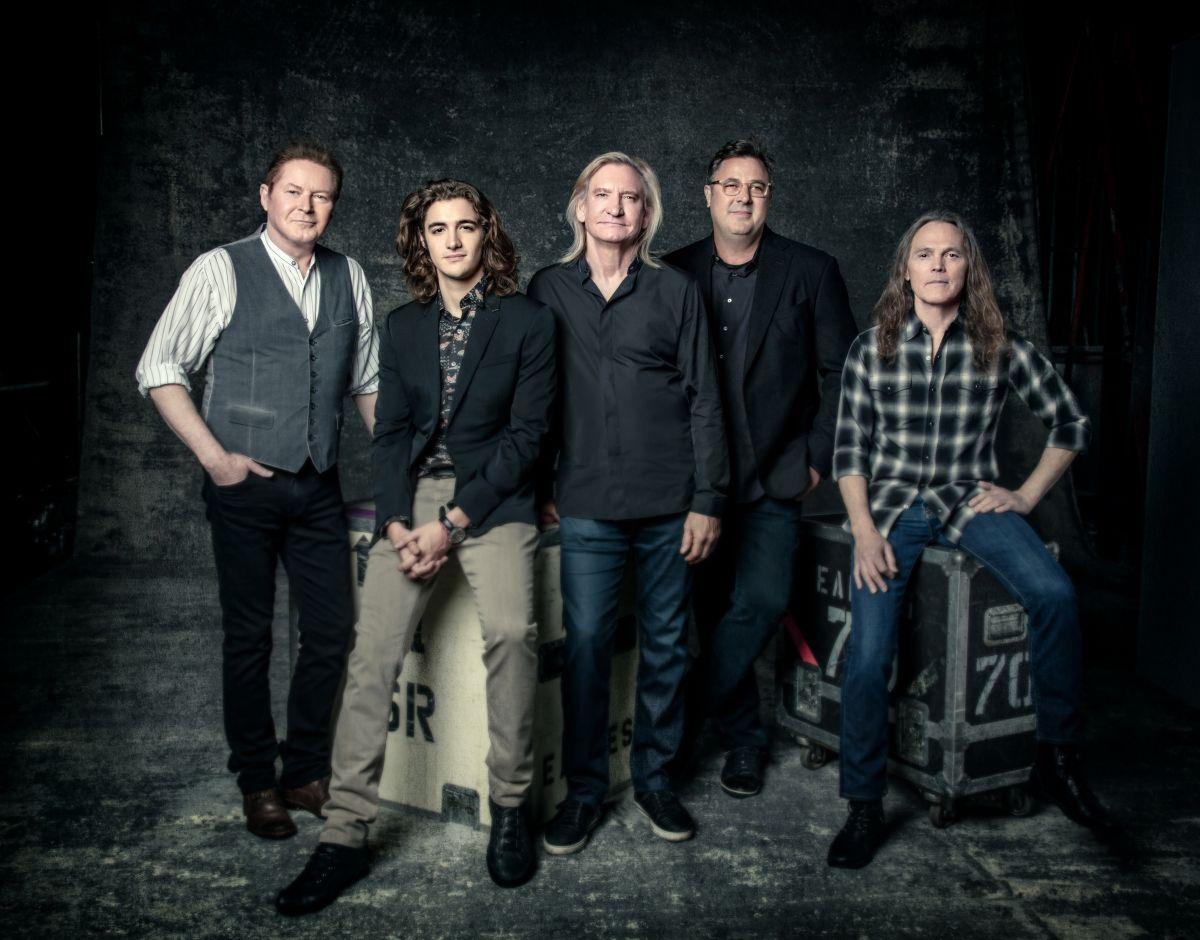 Fri Jun 09, 2017
When founding member and a large part of the songwriting and lead vocals Glenn Frey passed away it seemed that the end of Eagles was inevitable. Co-founder Don Henley said  "While I was still in shock during some interviews after Glenn passed away, I did say that I thought that was the end of the band  but I reserve the right to change my mind."
The surviving members plus one family member and one long time friend of the band will help round out the new configuration which has  wrapped up rehearsals  for the upcoming festivals, set for July 15 and 16 at Dodger Stadium and July 29 and 30 at Citi Field in New York. Deacon Frey, the 24-year-old son of Eagles co-founder Glenn Frey and country music star Vince Gill will divvy up lead vocals on the songs Glenn Frey sang with the Eagles. The  Southern California country rock  band formed in the early 1970s in Los Angeles and is set to headline a two-pronged, bicoastal festival: Classic West and Classic East, alongside Fleetwood Mac, Steely Dan, Earth Wind & Fire, the Doobie Brothers and Journey.
According to  Henley and Gill,  it's the prospect of keeping Frey's songs alive that has motivated the decision to move forward and Gill, who has won 21 Grammy Awards was heard to say "I always thought I'd make a good Eagle."
And Deacon Frey performed some of his father's songs at a private memorial service held not long after Glenn died Jan. 18, 2016, at age 67 from a combination of rheumatoid arthritis, acute ulcerative colitis and pneumonia. After the service Henley was heard to say "If there's ever going to be a gig for all of us, I would want Deacon to be part of it " Manager Irving Azoff,  said "It was the natural thing."
Deacon grew up singing the songs of his father. "The first songs I learned on guitar were 'Take It Easy' and 'Peaceful Easy Feeling.' He was always very supportive and very encouraging of my music and my love for music. He got me a guitar when I was 7 years old, a baby Taylor."
There are a ton of Eagle tribute bands out there but as Don Henley said, "People want to hear these songs played live, by the band that recorded them."
I'm only guessing but I'm pretty sure Glenn Frey would approve of this line up and proud of his boy carrying the torch and keeping the flame lit.
For more visit www.eagles.com