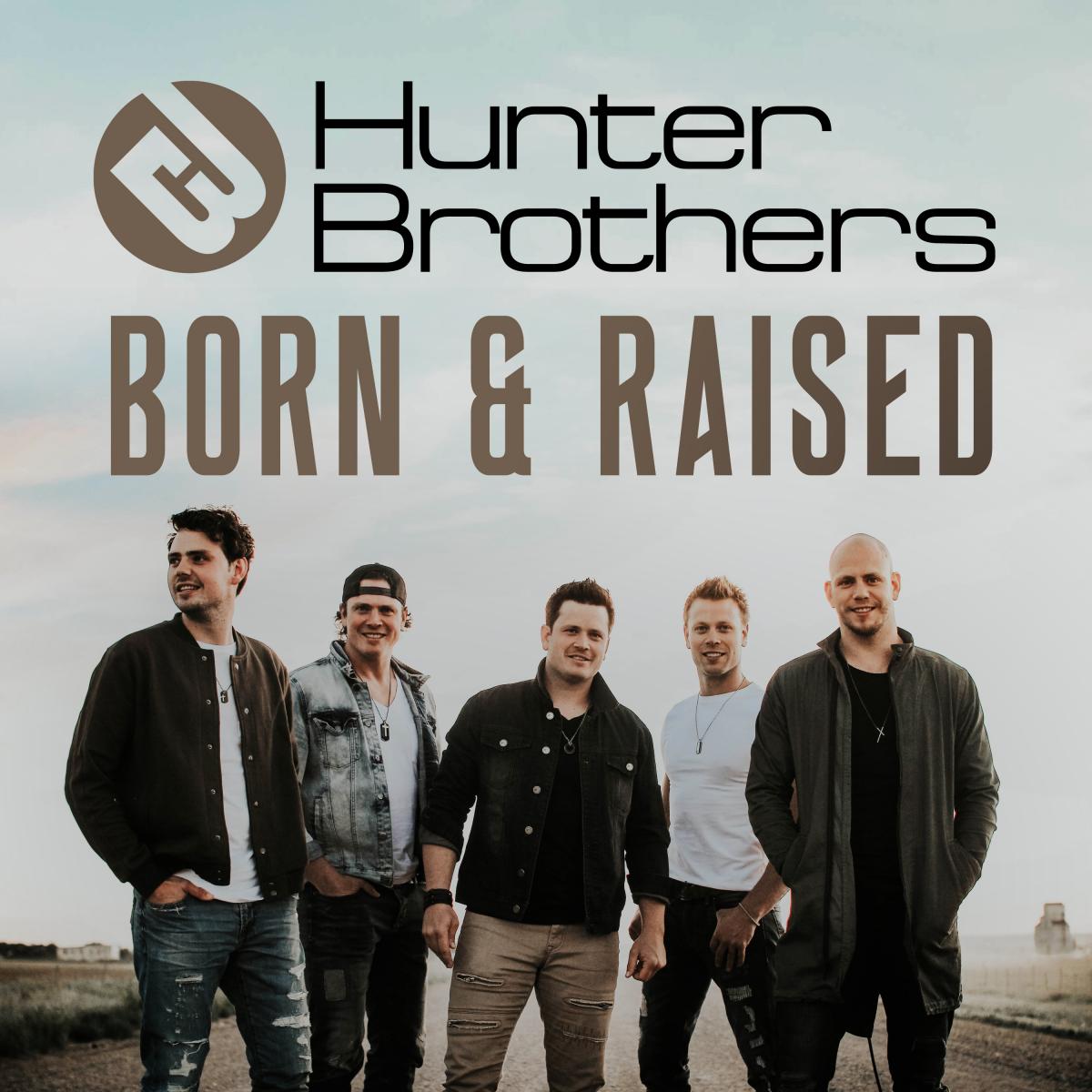 Fri Jul 21, 2017
Hunter Brothers, the five-piece band and viral video stars, celebrate their heartland upbringing with their latest single "Born and Raised". The single, from their debut album Getaway, will be released to Canadian radio on July 26. The group was recently nominated for a CCMA award for Interactive Artist of the Year and took to their social media to formally announce the single release.
"Born and Raised" is a powerful song that showcases the group's musical talent and harmonies. It's also a special tribute to the communities that are stretched across the country and the pride that every Canadian has for their hometown. "No matter where we travel, we always feel our hometown calling us back," says J.J. Hunter. "The song is all about the things that make us proud of where we're from. We're honouring family, farm, faith and community; the people and things that made us who we are today."
The single is especially significant following the video shoot for the song, which took place this July on the Hunter family farm, as part of a larger benefit concert supporting local charities in their hometown of Shaunavon, Saskatchewan.
Hunter Brothers are comprised of Luke, J.J., Ty, Brock and Dusty Hunter. Together, they are the epitome of Canadian country music. The five brothers grew up singing gospel with their family, working on their family farm and playing hockey. The Hunter Brothers exploded onto the scene with their first single, "El Dorado", followed up by their first album, "Getaway" in 2017. In addition to their versatile harmonies and soulful sound, Hunter Brothers have also become known for their unparalleled ability to create parody videos with over 4 million views online and counting.
Editor's Note:
About RGK Entertainment Group:
RGK Entertainment Group, founded by Ron Kitchener, has become a highly regarded and innovative force in today's competitive entertainment industry. The umbrella of RGK Entertainment Group includes: Open Road Recordings, Canada's #1 country record label; publishing companies Roots Three Music and Rogue Eleven; DART Events, a touring events planning company; TopCountry.ca, Canada's premier music news source; RGK One Shot Productions, and a television development company. RGK remains strongly focused on artist management, having won Management Company of the Year from 2009 to 2014 and Manager of the Year nine times at the Canadian Country Music Awards (CCMA). Kitchener's management style and business acumen has built his roster to include JUNO winners Doc Walker, Dean Brody, The Road Hammers, Corb Lund, Tim Hicks, Blackjack Billy and Madeline Merlo in addition to newcomers Jessica Mitchell, River Town Saints, Hunter Brothers and Sons of Daughters.
For more information, please contact:
Jessica Leach
E: Jessica@hypepr.ca