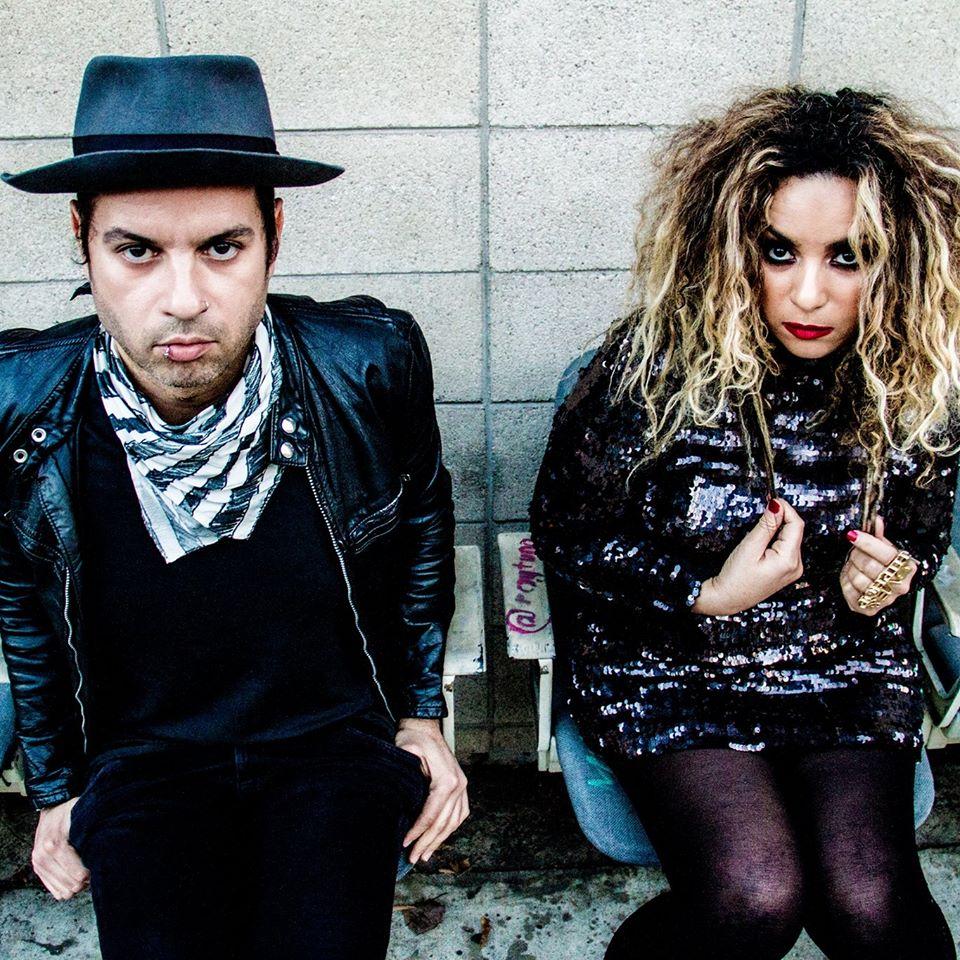 Fri Nov 02, 2018
The Ferreira siblings spent their whole childhood travelling between Toronto Canada, and Smalltown Portugal where their heritage and much of their family still lived. Through being divided between Canadian, indoor boredom, and European culture, the common thread that was present on both sides of the globe, was the influence of the music that they were exposed to.
"I don't want to finish school. I wanna start a band." No parents find comfort in hearing these words. The Ferreiras heard this twice. Menage is a Toronto duo consisting of siblings Bela and Fernando Ferreira. The household was soon filled with a drum set, a keyboard, and some traditional Portuguese guitars. As quite common, the kids grew apart, Bela, recording piano based song ideas, keeping to herself, performing wherever she could. From various new york city open mics to touring in Canada.
Brothers Gabriel and Basilio kicked around Toronto, Los Angeles, started bands, fought, would self-destruct and do it again.

For the first time, all three have set aside their differences and contributed to what they all can agree as being the first thing that is exciting to them since first picking up their instruments.
Early on, in 2015 the brother/sister duo signed a deal with iPLAY records out of Portugal. Rotation on radio and two Portuguese national tours soon followed.
In 2016 Menage released a full-length album produced by acclaimed producer David Bottrill (Muse, Peter Gabriel, The Smashing Pumpkins). This was released in China and supported with a 14 city tour in China which included performances at the famous MIDI festival and MTA festivals.  In 2017, Menage signed with Strega Entertainment Group management, which includes distribution through the SRG-ILS Group, alongside worldwide distribution through Universal Music Group, and EMI Music Europe & Caroline / EMI USA.

With mixer David Bottrill (Muse, Placebo, Peter Gabriel) and mastering engineer Ted Jensen (Radiohead, Bjork, Sigur Ros) on their side, this brother/sister, dual fronted band is ready to become the music that inspires on an international level.
Now set to perform at Indie Week in Toronto at The Baby G, Menage is one band you gotta catch live.
Awards
"Our Time is Now" - 2014 Rock Song of the Year @ The International Portuguese Music Awards
Upcoming Shows:
November 8, 2018, The Baby G (Indie Week) Toronto, Ontario
November 30, 2018, The Mansion  Kingston, Ontario
January 10, 2019, The Painted Lady Toronto, Ontario
Latest video: "They Never Call".