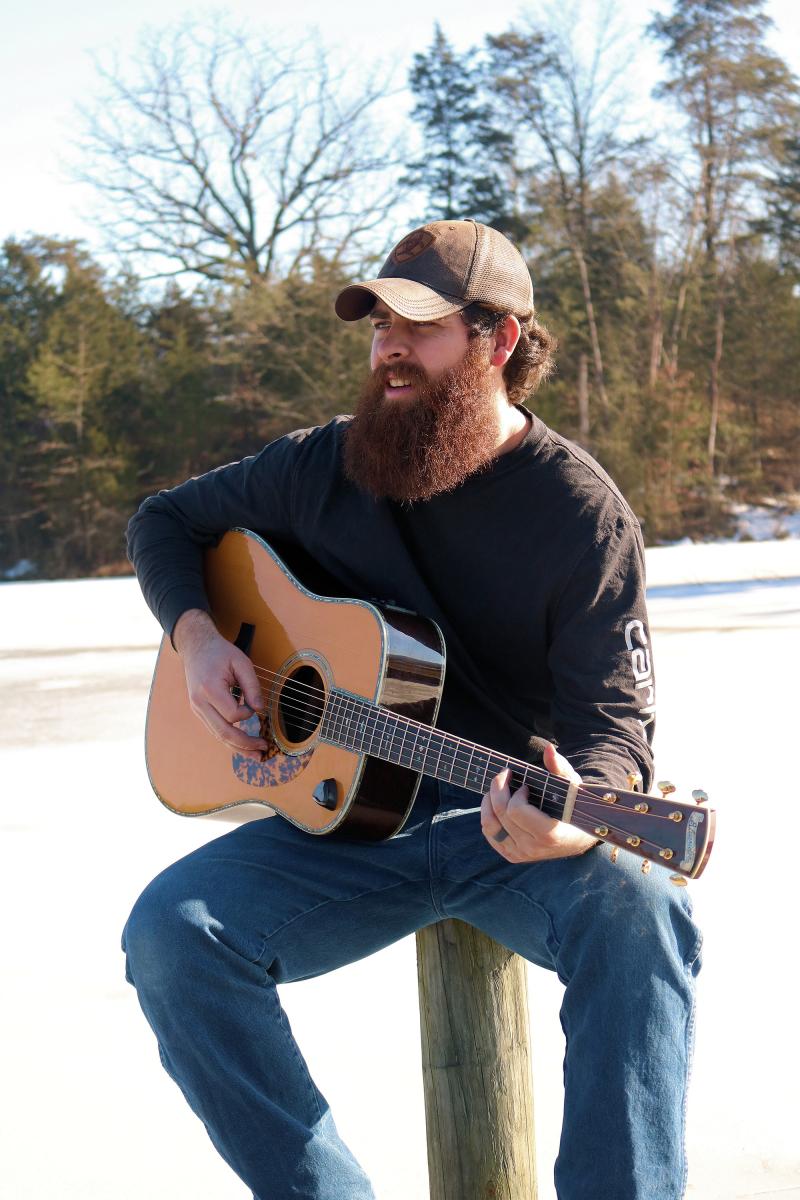 Fri May 31, 2019
When you think of small towns in the USA, Hedgesville, West Virginia is just that vision. A small town where everybody knows everybody and most have lived there all their lives.
Nathan Bartgis is one of those folks. "Just about everybody knows everybody and most people who live here have lived here their whole life as well. I was fortunate enough to have grown up on my Grandparent's farm. It was a place where my brother and I and my next door neighbors, who you might as well call my brothers, would fish, ride bikes, build forts, play in the creek at the edge of the farm, and maybe even get into a little trouble from time to time," Bartgis reflects.
"As far as music goes, I was never really into music much as a kid. I would listen to whatever was playing on the radio while in the car with my parents, which was mostly 90s country. I spent most of my free time playing sports. Baseball was the main sport that I played and also my favorite. When i was 11 years old the little league team that I played on won the West Virginia state tournament and was only 2 games away from making the Little League World Series! This was probably one of my biggest accomplishments as a kid. As I became older I started to grow out of sports and got into farming with my papap and my dad. This became something that I really enjoyed doing! I gained so many great memories from it."
Fast forward a few years, Nathan found himself graduating high school and going out into the work force. Working in construction, going to a local technical school then graduating with an electrical mechanical degree. "Not long after I met this beautiful girl who is now my wife. She straightened me up a bit and got me back into church where I got saved and baptized not too long after. This is when i started to pick up a guitar and teach myself to play and write songs. A few weeks after I started is when I wrote my first song. After that I continued to write and work on learning to play better guitar. I started to play solo acoustic gigs and then met a group of guys and started playing full band gigs."
"Not long after that I found myself taking some of my original songs down to Nashville at Ocean Way Studios and recorded my first EP album "That Kinda Man". With Buddy Hyatt and Beverly Gosdin as producers and legendary players such as Brent Mason, Scotty Sanders, and many more. Since then things have really been progressing! I've got 2 singles "Coming Home" and "Cold and Lonesome" that have been released through Cashbox and Cdx Nashville. Both songs are doing very well on the charts and are getting air play all over the world! I'm looking forward to sharing more of my music with everyone and looking forward to what the future holds with my music career."
A down home boy ready to show the world what he's got to offer. And that, my friends, is just good old great music because Nathan Bartgis is that kinda man.
https://nathanbartgismusic.com/
https://www.instagram.com/nathanbartgismusic/
https://m.facebook.com/nathanbartgismusic/