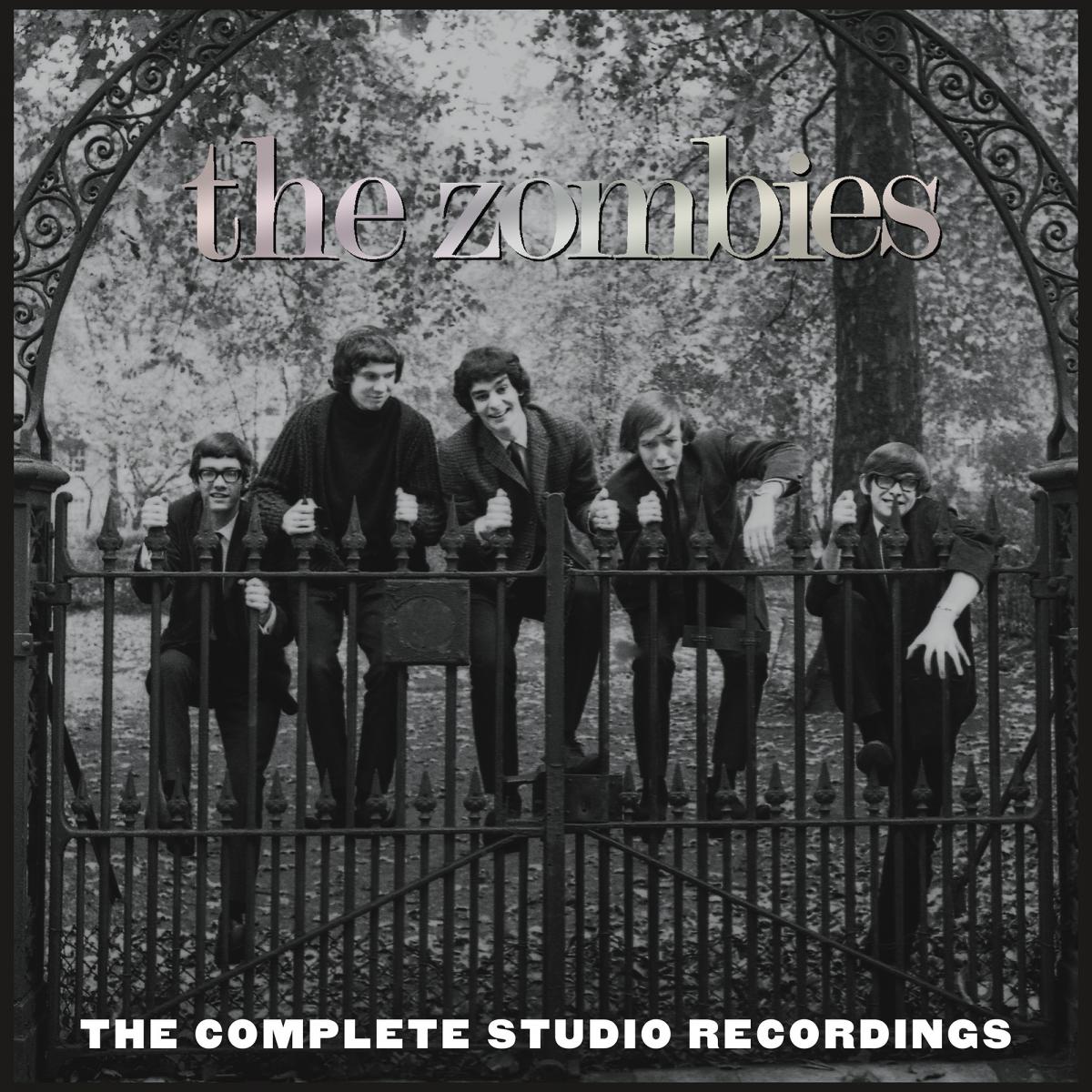 Fri Mar 08, 2019
For the first time ever, the essential studio recordings of Britain's legendary Zombies and 2019 Inductees into the Rock 'n' Roll Hall of Fame are assembled in one place on vinyl via Varese Sarabande, Feb 22nd, 2019. This is a 5 Box Vinyl Set which includes two original US albums: She's Not There/Tell Her No and Odessey & Oracle; Two important compilations: R.I.P which was compiled by CBS Records and intended to be a follow -up to Odessey and Oracle, but then cancelled and never pieced together until now, with only a few tracks appearing on various collections and some originally released as singles, and I Love You, which was only released in the UK and Japan. Also included, a bespoke collection of rare singles and UK-only album tracks: Oddities & Extras. This LP includes new notes from the historical producer/engineer Andrew Sandoval known for multi-artist presentations such as the British Invasion Tour. There are new photos for the album cover and slipcover. This is the most comprehensive vinyl collection of The Zombies' work ever constructed.
62 Tracks of Pure Psychedelic Jazz-tinged Pop and hours of fascination for the determined diehard fans.
This set comes on Black 180gm LP's in a beautiful slip case with the Zombies logo in a fancy foil stamp. Record Collectors will be in Zombies Heaven!
Tracklisting:
She's Not There / Tell Her No
Side One
She's Not There
Summertime
It's Alright With Me
You've Really Got A Hold On Me / Bring It On Home To Me
Sometimes
Woman
Side Two
Tell Her No
I Don't Want To Know
Work 'n' Play
Can't Nobody Love You
What More Can I Do
Got My Mojo Working
I Love You
Side One
The Way I Feel Inside
How We Were Before
Is This The Dream
Whenever You're Ready
Woman
You Make Me Feel Good
Side Two
Gotta Get A Hold Of Myself
Indication
Don't Go Away
I Love You
Leave Me Be
She's Not There
Odessey & Oracle
Side One
Care of Cell 44
A Rose for Emily
Maybe After He's Gone
Beechwood Park
Brief Candles
Hung Up On A Dream
Side Two
Changes
I Want Her She Wants Me
This Will Be Our Year
Butcher's Tale (Western Front 1914)
Friends of Mine
Time of the Season
R.I.P.
Side One
She Loves The Way
They Love Her
Imagine The Swan
Smokey Day
Girl Help Me
I Could Spend The Day
Conversation Off Floral Street
Side Two
If It Don't Work Out
I'll Call You Mine
I'll Keep Trying
I Know She Will
Don't Cry For Me
Walking In The Sun
Oddities & Extras
Side One
Kind Of Girl
She's Coming Home
I Must Move
I Want You Back Again
I Can't Make Up My Mind
I Remember When I Loved Her
I'm Going Home
Side Two
Remember You
Just Out Of Reach
Nothing's Changed
Goin' Out Of My Head
She Does Everything For Me
A Love That Never Was
One of the consummate joys of the first wave of the British Invasion was the startling variety of sounds and styles that emerged month after month in that heady halcyon era.
At one end of the scale were the raw, blues-drenched disciples of American blues and R&B (Rolling Stones, Animals, Yardbirds), and at the other end were the more studied, sophisticated, intricately arranged atmospherics of the Zombies. There was no other band whose sound filled space as gorgeously and completely as the Zombies: the jazz-inflected electric piano of Rod Argent, the choirboy vocals of him and his St. Albans schoolmates, bassist Chris White and lead singer Colin Blunstone. Other schoolmates, Paul Atkinson on guitar and vocals, and drummer Hugh Grundy rounded out the classic original lineup, which endeared itself overnight to the most loyal and dedicated army of fans to which any rock band can lay claim.
At the end of the day, it always comes back home to the triad of career defining hits by the Zombies that beg the question: Where were you the first time you heard "She's Not There" or "Tell Her No" or "Time Of the Season?" Their second and final album Odessey And Oracle has earned its reputation (and its spot inside the Top 100 on Rolling Stone's list of the "500 Greatest Albums Of All Time") alongside such masterworks as the Beatles' White Album and the Beach Boys' Pet Sounds. Rod Argent's eponymous band gave majesty and definition to the '70s, but the Zombies, which he and Colin Blunstone have been helming on records and tours for the past decade, are truly a rock band for all seasons.
More about the Zombies at thezombiesmusic.com