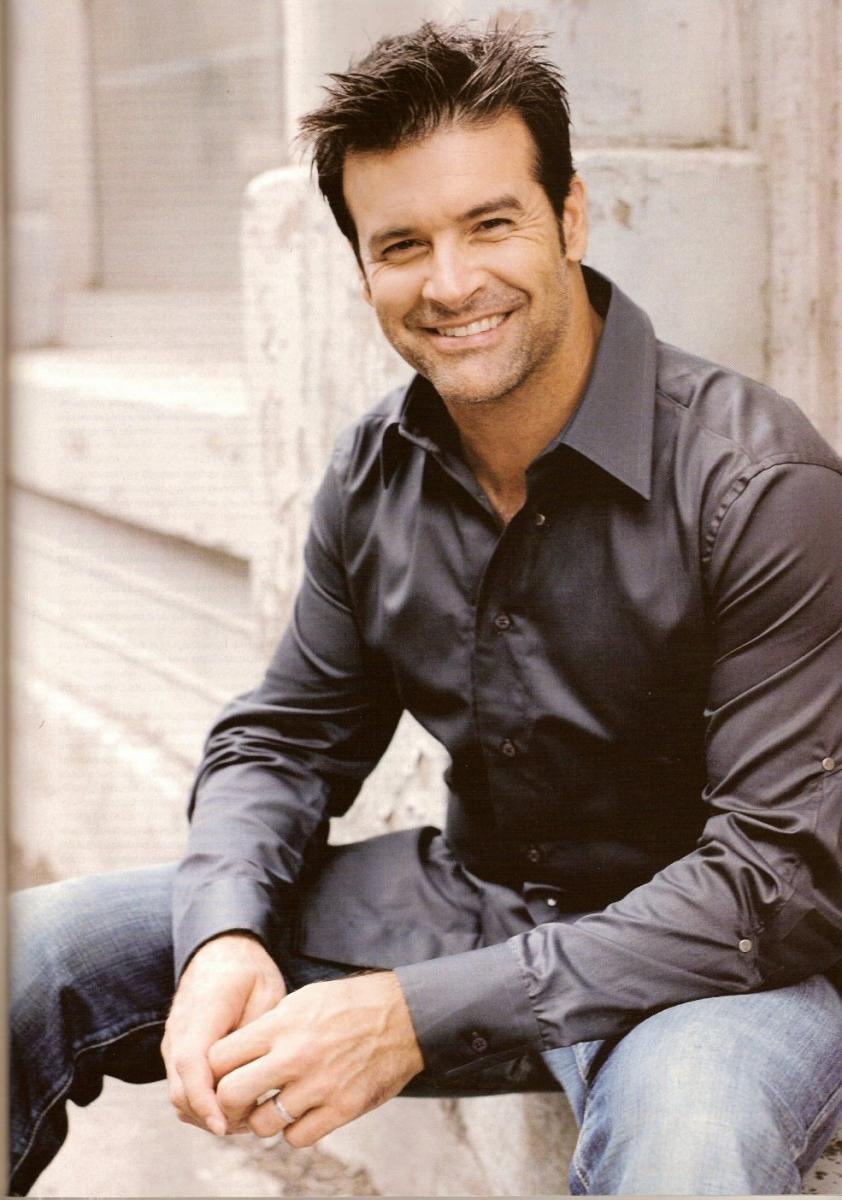 Fri Mar 31, 2017
Joseph Armand Roch Voisine, OC ONB better known as Roch Voisine, (born 26 March 1963) is aCanadian singer-songwriter, actor, and radio and television host who lives in Montreal, Quebec and Paris, France. He writes and performs material in both Englishand French. He won the Juno Award for Male Vocalist of the Year in 1994. In 1997 he was made an Officer of the Order of Canada.
In the summer of 1986, he had his music debut when he sang on Canada Day (1 July) in front of 50,000 people at la Ronde amusement park in Montreal. He also worked as presenter of music videos on Top Jeunesse on the TQS (Télévision Quatre-Saisons) private French Quebec channel. In 1989, he appeared as Dany Ross in the CBC Television series Lance et Compte (He Shoots, He Scores).
Voisine's musical breakthrough came with his 1989 album Hélène which sold three million copies and became a major hit not only in Quebec but also in France, Belgium and Switzerland. In 1990, Hélène was awarded the Best Album prize at the Victoires de la Musique. He capitalized on his big success by releasing a bilingual French/English album Double with one CD containing all-French songs, the other all-English songs tryingto position himself in both francophone and anglophone markets.
After a highly successful European Tour in 1991, he was awarded France's Chevalier de l'Ordre des Arts et des Lettres, becoming the youngest artist to receive it at age 28. His second European tour culminated on 17 April 1992 at Champ-de-Mars in Paris where he sang in front of 75,000 people. The show was broadcast live on TF1 and reached 14 million viewers.
In 1993, Voisine had his biggest English-language hit to date with the single and album both entitled I'll Always Be There, on which he worked with David Foster. The single reached number four on the Canadian music charts while the album reached number seven. Also in 1993, his wax statue was launched in Musée Grévin in Paris.
Over the years, he has continued alternating between recording both French and English-language albums. His French language work and concert tours have continued to enjoy success in Europe (especially France) and Quebec,while his English-language recordings are a frequent mainstay of Canadian adult contemporary radio. He also enjoys huge success internationally.
In 2006, he took part alongside other musicians in L'Or de nos vies in a formation named Fight Aids singing a song composed by Kyo. Revenues went to Fight Aids Monaco. Université de Moncton, New Brunswick, Canada gave him an honorary doctorate in music in May 2007.
In the years 2008 to 2010, he launched his Americana series recorded in Nashville, Tennessee in tribute to American popular and country music. The third in the Americana series was dedicated to California music. In 2010 he also released the album Confidences in 2 separate European and Canadian editions. In 2013 he came back with an album of duos called Duophonique.
He was inducted as a Chevalier de l' Ordre des Arts et des Lettres by France in 1992 and was made an Officer of the Order of Canada in 1995. He was made a Member of the Order of New Brunswick in 2014.
Roch Voisine recently performed on the legendary and prestigious Andy Kim Christmas Show in Toronto where he had a standing ovation.
I'll Always Be There Roch Voisine