Fri Jan 10, 2020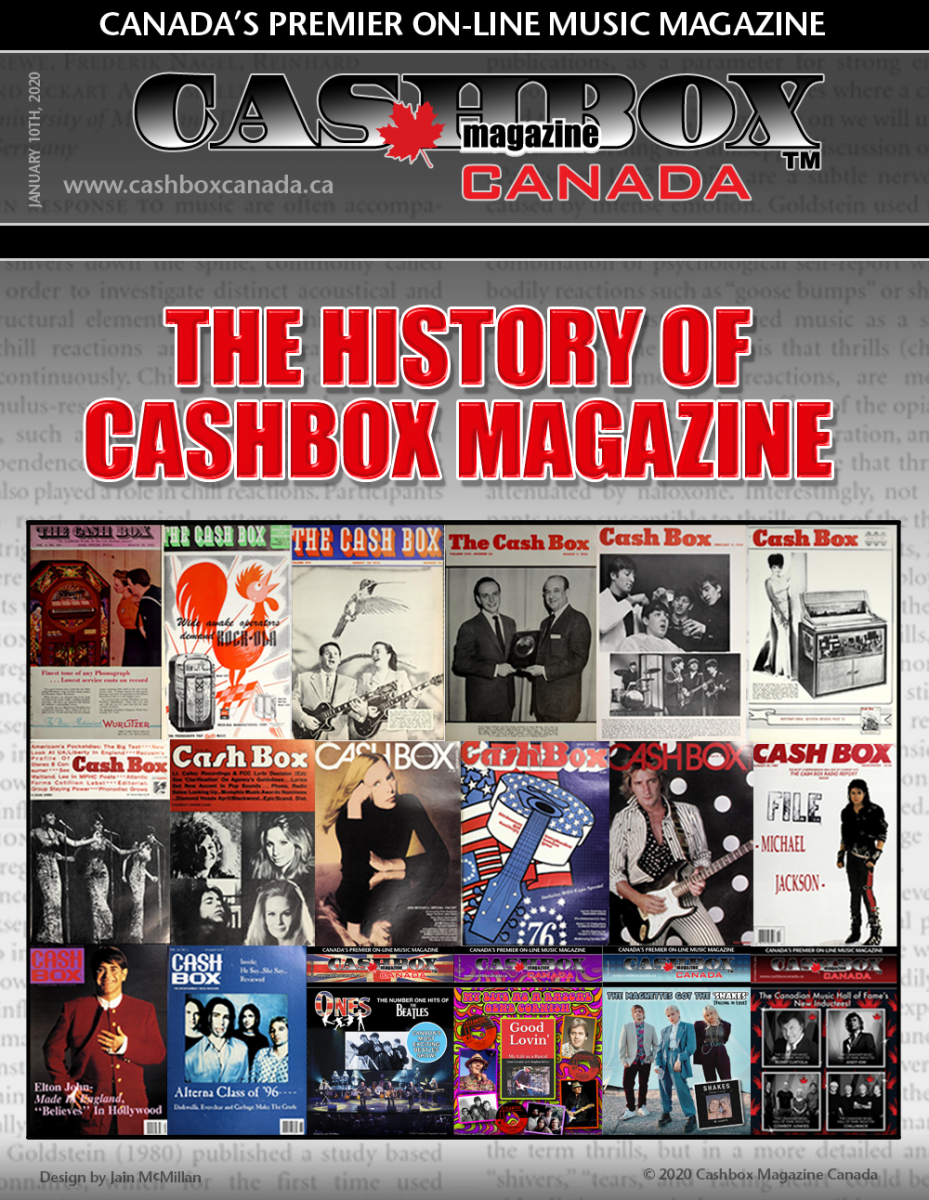 During my radio days as a Music Director, we had magazines that we considered the 'station bibles.' In Canada, we had RPM and it was a trailblazer for the Canadian artists and had charts to boot, then Record Week,
We also watched other stations, if 1050 Chum added a song or if Rosalie Trombley at CKLW played it, then it was a surefire hit. Then there were the magazines: Billboard, Radio and Records, Record World and of course, Cashbox Magazine. Little did I know I would end up decades later actually owning the current Canadian version, Cashbox Canada.
Recently, a very established pr person told me I should let people know more about the history of Cashbox Magazine. He said the legacy artists know the name, but the new indie artists have no idea the background of this iconic magazine. So that brings me to this part of the story.