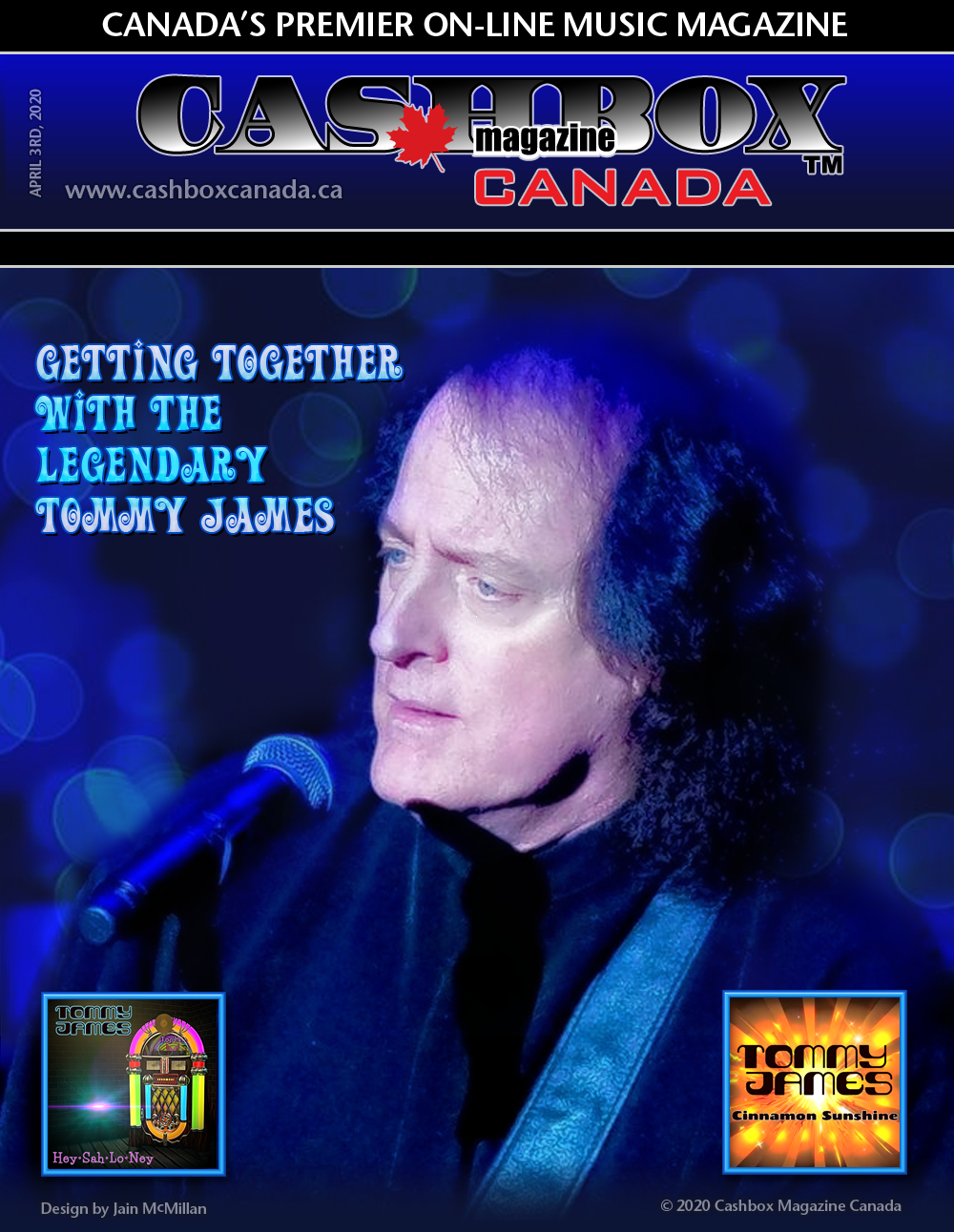 Fri Apr 03, 2020
With 23 gold singles, 9 platinum albums and over 100 million records sold worldwide and 32 Billboard hot 100 chart hits, you would think Tommy James (of Shondells fame) would be happy to rest on his laurels and enjoy the royalties that come along with that type of fame.
But that is not the personality or persona of the indefatigable Tommy James.
Speaking to him in his home in New Jersey, it feels like you are talking to an artist in his 20's just about to launch a new career. He is enthusiastic, curious and still one of the most talented, legendary artists in the business. He tells it straight and not just straight, but straight from the heart.
"I was four years old when my grandfather, Claude Jackson, bought me a ukulele. I loved that thing and played it constantly," remembers Tommy with a warmth in his voice.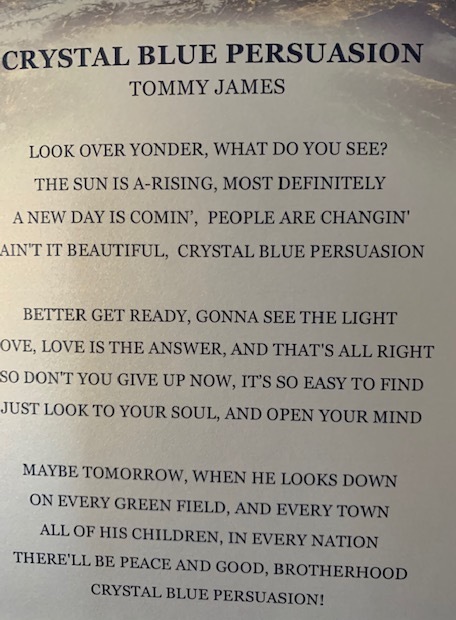 "But then when I was 9 years old, I saw Elvis Presley on The Ed Sullivan Show. He had a guitar, and he looked cool. I looked at myself in the mirror with the ukulele, and thought nope, not cool I look like a nerd. It was right then and there I knew I needed to have a guitar."
Elvis had that influence on kids, young girls wanted to date him but young guys wanted to look like him.
"We were living in Monroe, Wisconsin and there were two guitars in the Monroe Music Shop window; one of them was a Stella. I knew then and there I had to have it. I was an only child, and I had amazing parents, Belle and Joe, who supported me with whatever I set my mind out to do. I got the Stella."
And that was the beginning of Tommy James as a guitarist.
"I taught myself to play. I played everything in an open E. (which of course was the beginning of his unique sound)  I never wanted to be a lead guitarist, I just wanted to strum along so I could write songs. Actually, the truth is I wanted what every young kid wanted back then, to be in a band and meet girls," he jokingly said.
The year now was 1959, and by this time Tommy had turned turned 12, he had a band called The Tornadoes and they had their first booking at the American Legion Hall - Niles, Michigan. "I was really underage, as were the rest of the band to be playing in a Veteran's Legion Hall, but there we were. I played that night, made $11 and knew from that minute on this was going to be my life."
"My parents didn't really know I was playing in the bar at the Legion, they just thought I was playing at the American Legion, which would have been considered a social club back then. But honestly, it really didn't matter, they were so supportive of me and my career, they were just happy I was playing music and doing what I love. I miss them terribly, but I am glad they got to see the successes I had in my career."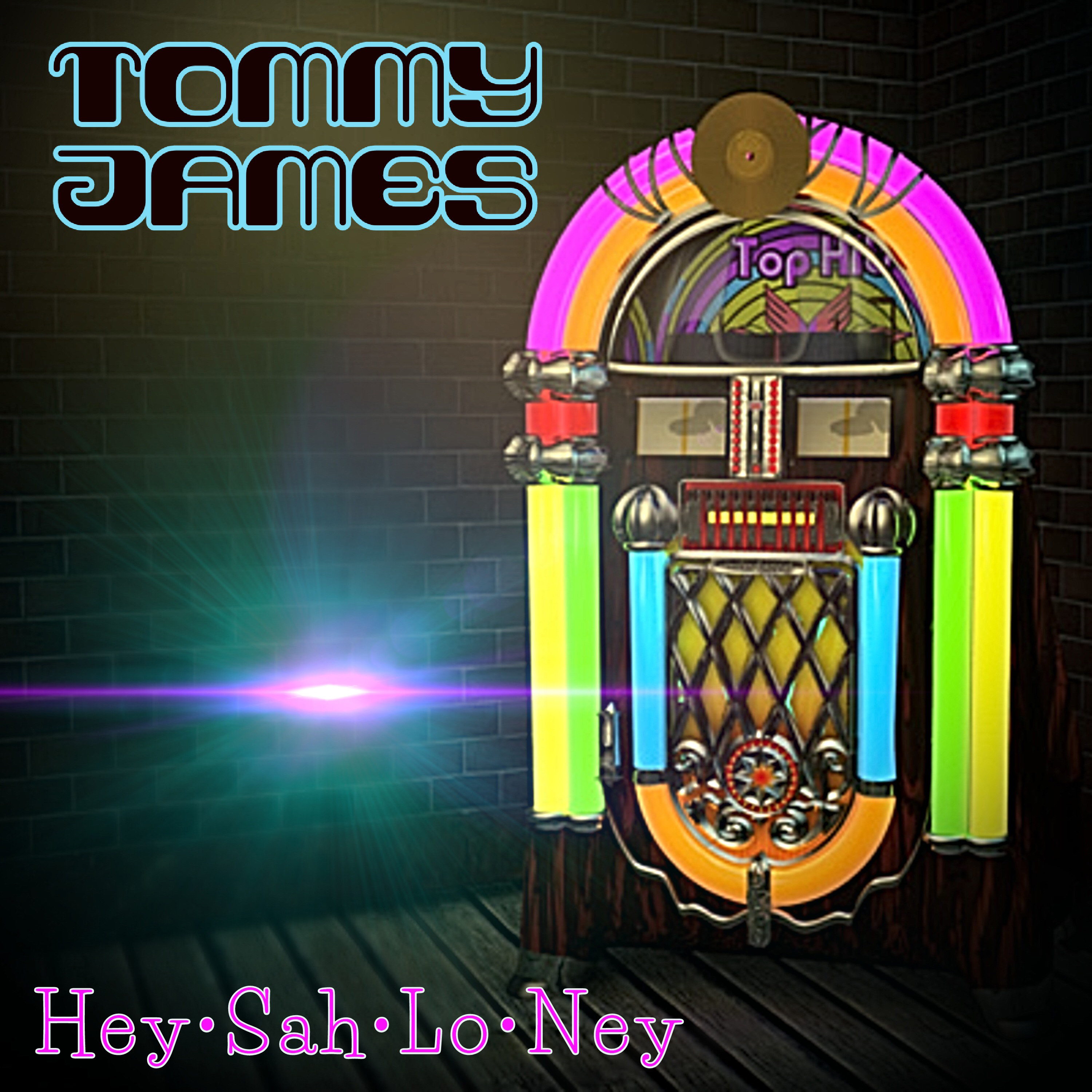 So with hit songs like Crystal Blue Persuasion, Crimson & Clover, Mony Mony, I Think We're Alone Now, Hanky Panky, Draggin' The Line, Sweet Cherry Wine, Three Times In Love And Mirage along other artists like Prince, Bruce Springsteen, Billy Idol, Joan Jett, Kelly Clarkson, Dolly Parton, Carlos Santana, Cher, Tom Jones, The Boston Pops who have covered his songs, then add in music of Tommy James is heard in over 42 films to date, TV shows such as Breaking Bad, Criminal Minds, The Simpsons, The Goldbergs and Aquarius have featured his music as well as numerous commercials, you would think that would be enough to date for Tommy James.
But up next came his critically acclaimed autobiography, Me, The Mob And The Music is on Rolling Stone's Top 25 Best Music Memoirs List, and is now in production for a major motion picture with producer Barbara de Fina, whose credits include Good Fellas, Casino, Cape Fear, Color Of Money, Age of Innocence And Silence. The Screenplay is written by Matthew Stone, whose credits include Intolerable Cruelty, Man Of The House and Big Trouble.
Recently inducted into the prestigious New Jersey Hall of Fame, he received The Pittsburgh Legend Award, BMI Lauded Tommy for his success with The Presentation Of Five Million Air Awards for his music being played more than 21 million times On Air and to boot currently Tommy Has His Own Show On SIRIUS/XM RADIO - 'Gettin' Together With Tommy James', Sundays 5-8pm - 60s On 6 Channel.
We are all always awestruck by meeting and talking to legendary artists, but Tommy James recently had his own awe-struck moment, involving Buzz Aldrin.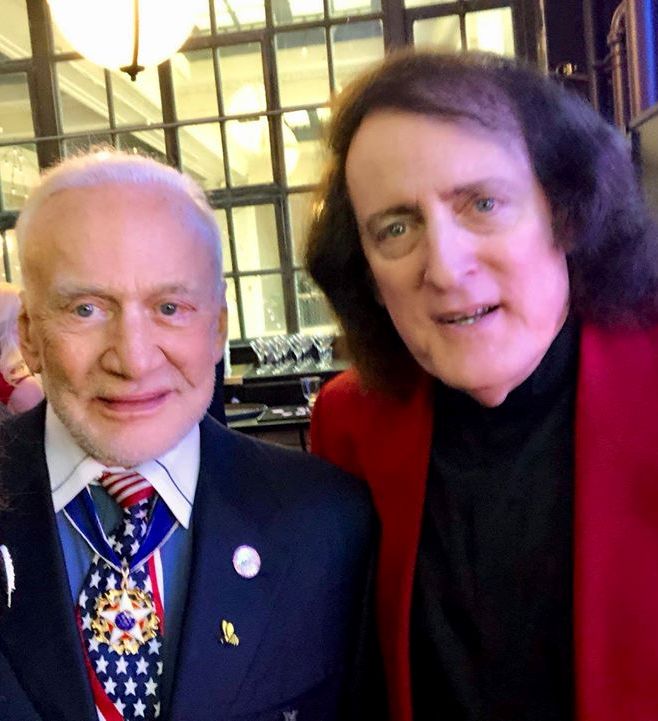 "I got a phone call from this guy saying he was Buzz Aldrin. I thought yeah okay which one of my so-called friends thought this one up. But it really was Buzz Aldrin and I was utterly awestruck and speechless. He invited me to take part in the Official Apollo XI 50th Anniversary Gala on Saturday, July 13 at the Ronald Reagan Presidential Library's Air Force One Pavilion in Simi Valley, CA. Then I found out they used the lyrics for 'Crystal Blue Persuasion' on the media promotions for the event. Truly a proud moment for to be there, as an American this was a lifetime experience and one I will never forget."
Last year Tommy James put out a new album entitled "ALIVE" and that too hit the charts again for this iconic artist, but now he is back with two new singles and once again his artistry and creativity is at its peak.
"I always loved these two songs – 'Cinnamon Girl' by Neil Young and 'Sunshine of Your Love' by Cream. They were both in the same key (D) and they felt comfortable for my range and there you have it – a medley – Cinnamon Sunshine. I am really proud of it and I am hoping it will be as well received as the tracks from my recent "ALIVE" album. The second single release is a song called "Hey Sah-Lo-Ney" which was originally released in 1965 by Mickey Lee Lane as "Hey Sah-Lo-Ney" who was an American singer and songwriter who began his music career by at the Brill Building. I always loved the sound of what was called Northern Soul, a combination of rock n roll and Motown. The songs were written to match the dance. This particular song really captures that feel. The Northern Soul sound was all about the dances, and that is what I love the most. I love playing live and putting people on the dance floor. Nowadays I get to have three generations of fans – my job is to play the groove that makes them move."
Cashbox Radio has added both these songs, and if you were not a Tommy James fan before you will be after you hear "Cinnamon Sunshine" and "Hey Sah-Lo-Ney".  A music fan library must.
So what is now on the bucket list or radar for Tommy James?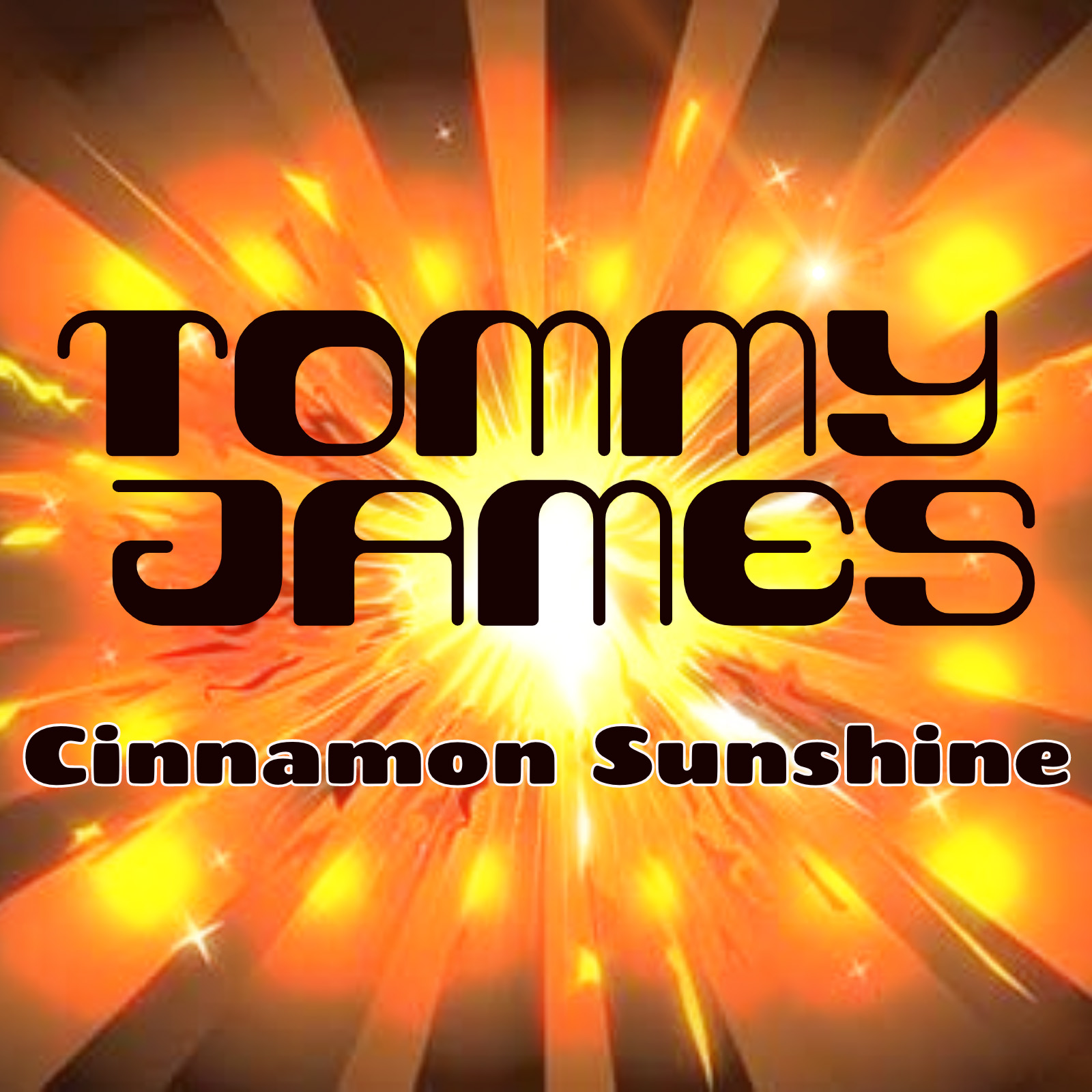 "I am going to keep embracing what the current market calls for today. Keep releasing singles. Funny it is almost a retro thing – we used to release 45's and sometimes the B side became the hit or got airplay as well. With the magic of the digital world, singles are the way to go. I spend hours in the studio daily, so there is never going to be a shortage of songs to release. I also love finding those obscure songs from the past and re-arrange them then record them - I play these songs on my radio show at Sirius as well. In the heyday of my career, we were told to write hit records not songs. Now I can have the freedom to write record exactly what I want and release it quickly with a great product thanks to my team.In this current music business and the stage I am at in my career there is no need for a label."
And thank his team he does, especially his manager, Carol Ross. "Carol is a story all on her own, she has had a really diversified career herself, actress, dancer, music executive, and now I am blessed to have been able to convince her to stay managing Tommy James. I couldn't do what I do without her and the team."
Any advice for up and coming new artists?
"There is no 'Manual to Make It'. Everybody gets It differently. The biggest thing is to have a plan, build a strategy. Find your team and be loyal to them and they will be loyal to you. None of us can make it all by ourselves. It is an upward ladder of mobility and you just have to keep moving upwards. Work your craft with conviction, and have tenacity. Hard work is the answer.
Anything you want to say to your fans?
"I have been so blessed to have had the career I have had all these years and it is because of God and you, my fans.  I will keep writing, recording and playing for you all for as long as I still can. Thank you for all the love you show every time I perform and for all the social media interaction I receive from each and every one of you."
For more visit: www.tommyjames.com
Editor's Note/Sandy Graham:
I have had the pleasure seeing Tommy James and the Shondells perform a few times in the last few years and it is an amazing musical experience. He still sings in the same key, effortlessly performs for hours and gives his fans every ounce of his talent, heart and soul while playing hit after hit. A remarkable artist but an even more remarkable man, he is humble and grateful for everything this world and God have given him. Thank you for the tunes TJ!