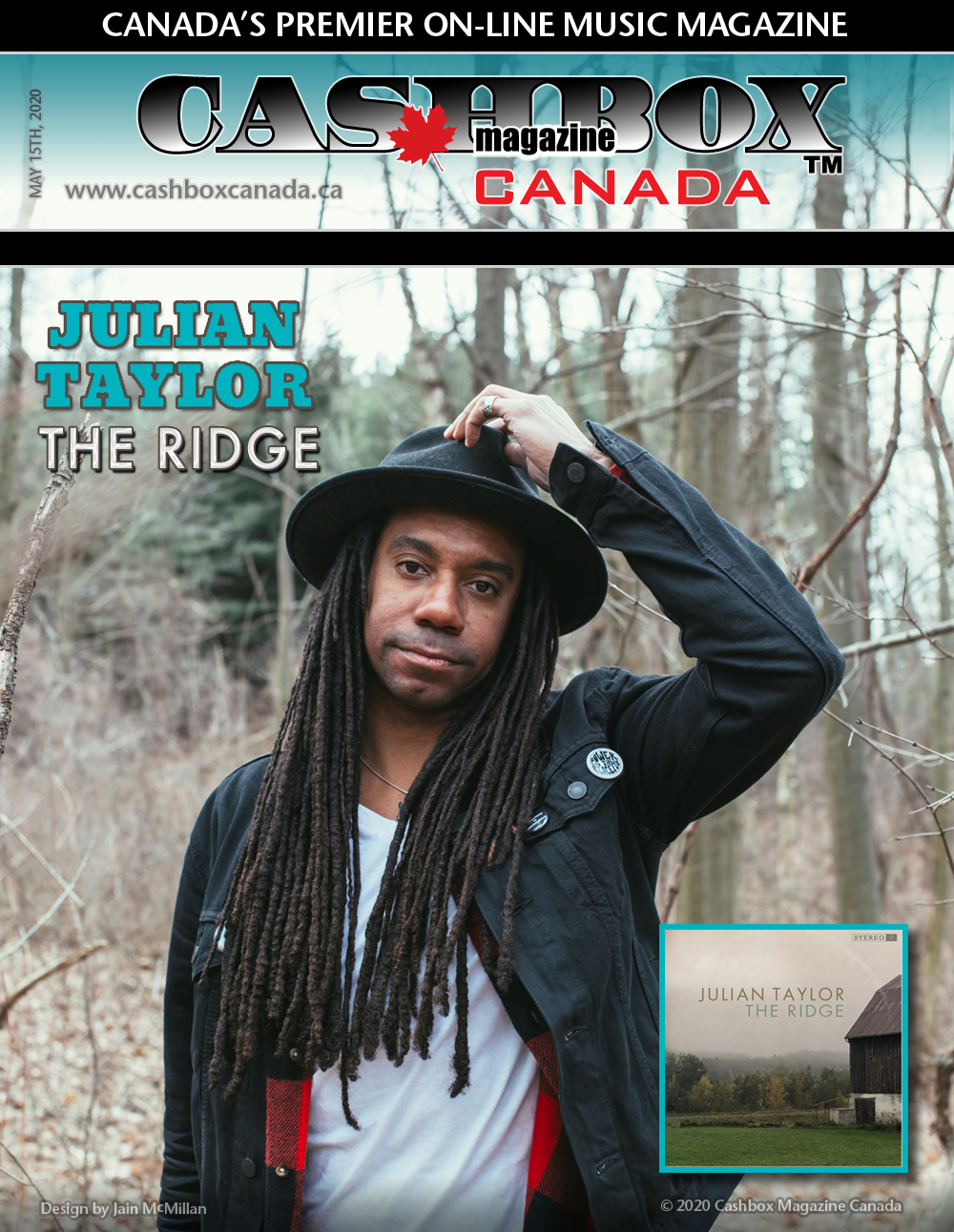 Fri May 15, 2020
It seems that Julian Taylor keeps evolving as an artist, covering different genres but he doesn't really see it that way.
"I'm a singer/songwriter first and foremost and I'm comfortable in many genres."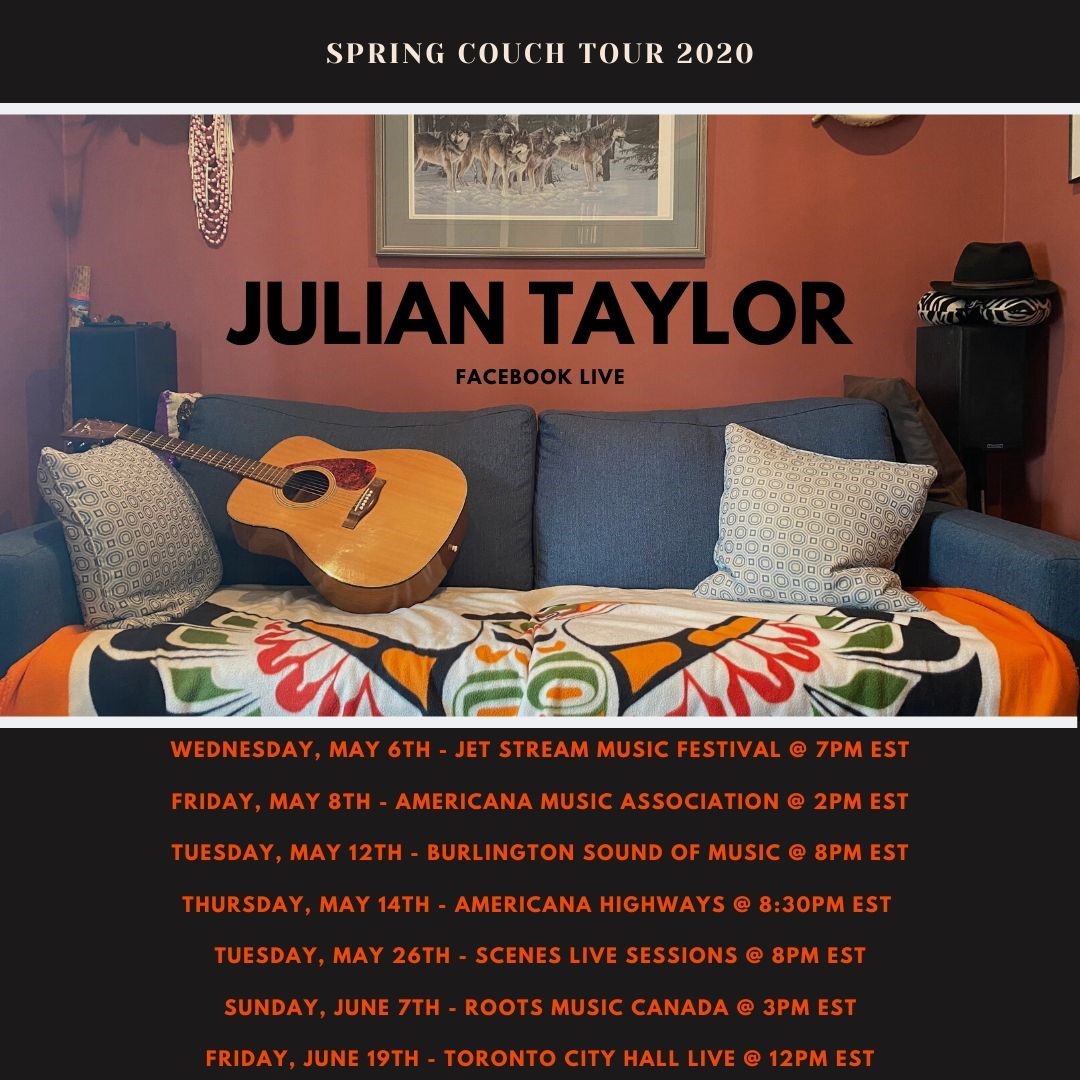 So although to some Julian's new CD 'The Ridge' may sound like a departure of his usual sound to some of us to Julian it's just how he wants to express himself at this time. And it all makes sense. Labeling can be confusing and limiting. I remember talking to folk legend Eric Andersen about his folksinger legacy and he said he didn't consider himself a folksinger he was a singer and a songwriter, no need to label it. 
Julian Taylor falls into that category.
Julian's new CD, 'The Ridge' is some of Taylor's best work to date,  recorded at The Woodshed, Blue Rodeo's studio on the Danforth in  Toronto,  and it is sonically rich and warm with full bodied sound dripping in emotion and sincerity. The album was co-produced by Taylor and Saam Hashemi. The eight-song album was originally scheduled for a fall release date, but Taylor decided to release the album sooner in the hope that his songs might bring joy to listeners in troubled times.
The title song and first single "The Ridge" is named after Maple Ridge B.C., home of Hall of Fame major league baseball player Larry Walker.  It's a beautifully crafted story of a young boy's life on a farm before they had to sell it and move on. Things changed but what remained was the wind. Beautifully sung, it's a gem in its simplicity.
Watch the beautiful video and listen here to the "The Ridge":
Taylor says, "I'd really like the heart of this record and the stories to connect with people. These are letters and tributes to the members of my family. It's something that everyone has – family and memories."
The musician's contributing to this record were obviously spiritually and emotionally invested in this project as the tracks reveal. Featuring Derek Downham on piano, Miranda Mullholland on fiddle and Burke Campbell on pedal steel adding sweetness to the solid work  of  Julian's cousins from Kahnawake in Quebec, Barry Diabo on bass and Gene Diabo on drums/congas. Also featured Sheila Carabine and Amanda Walther on backing vocals, Kevin Fox on cello and Saam Hashemi on percussion.
"It was so great to play with my cousins and bring the whole tribute of family to a full circle in the songs." The bond added to the warmth of the record.
The followup single "Love Enough"sounds like a hit, reminiscent of The Mavericks and rolling track, featuring strong vocals and a great conga feel and intricate gut string guitar licks. Love this track. The remaining six tracks, "Human Race", "It's Not Enough" , "Over The Moon", "Ballad of the Young Trobadour" , "Be With You", and "Ola Let's Dance" are all winners, not a weak track in the bunch, as the saying goes "all killer no filler."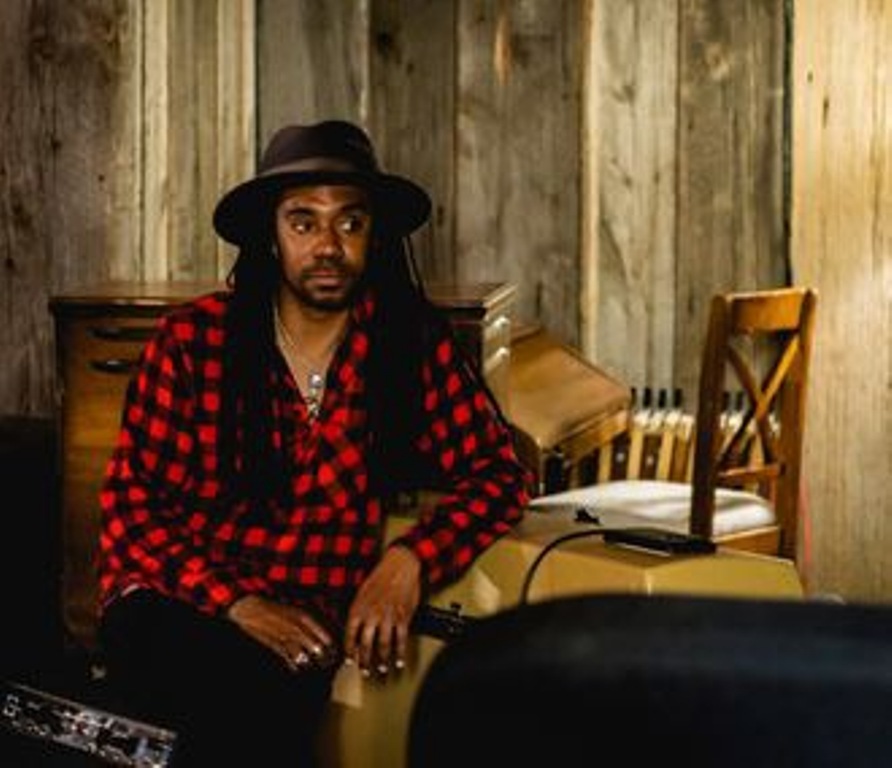 Julian Taylor plans to donate a portion of the sales from The Ridge to a scholarship he started in honour of Bruce Adamson. "This is something near and dear to my heart," says Taylor. "Bruce was my bandmate for over a decade before he ended his own life. I started this scholarship in his name to help at-risk children who are interested in pursuing music."
A major label veteran, Toronto music scene staple, and a musical chameleon, Taylor's versatility as a songwriter is signature; one minute he's on stage playing with his band spilling out electrified rhythm and blues glory, and the next he's featured at a folk festival delivering a captivating solo singer-songwriter set reminiscent of Jim Croce. He is a prolific artist who has released ten studio albums since 2001. Taylor has toured across Canada numerous times and has shared the stage with such world-renowned acts as Nickelback, Jeff Healey, Midnight Oil, Collective Soul, Blue Rodeo and many others. He was personally invited to perform at the Olympic Games in Salt Lake City and Vancouver. Taylor's songs have been placed in popular TV programs such as "Elementary," "Private Eyes," "Kim's Convenience," "Haven," "The Good Witch," "Younger," and many others.
Jim Cuddy of Blue Rodeo has this to say about "The Ridge"...a fine record...In these times, we could use a little heart and soul, and Julian Taylor's latest is all heart and soul. Warm wrap-around-you sounds with that velvety voice. A very beautiful record."
Of all the CDs I've listen so far this year The Ridge is one of best I've heard in a long time, gotta go listen again.
For more on Julian Taylor visit:
juliantaylormusic.ca/
facebook.com/juliantaylormusic/
instagram.com/juliantaylormusic/
twitter.com/jtaylorband
open.spotify.com/artist/35k2toFgs8gru6GMPChzo6