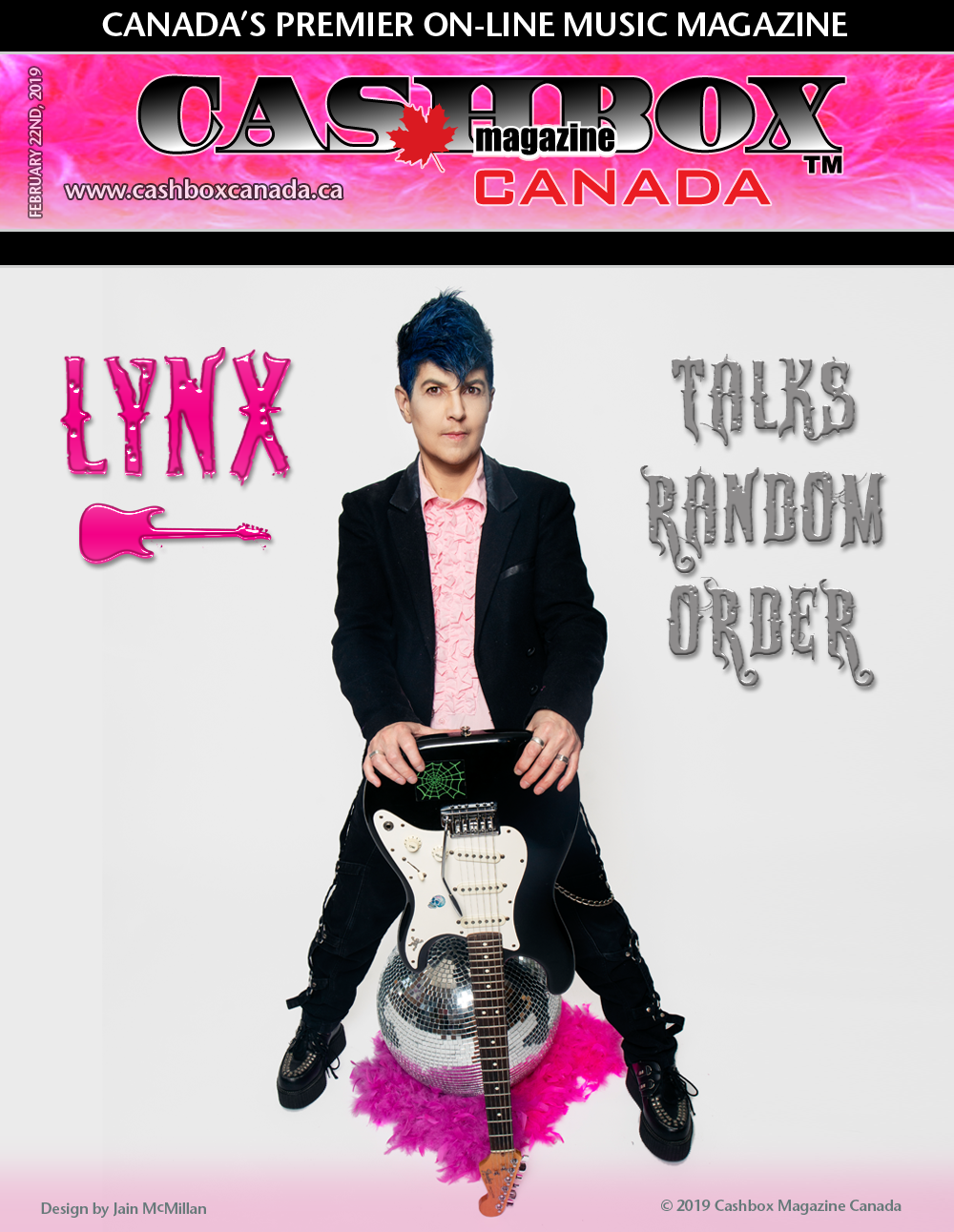 Fri Feb 22, 2019
The thing about a lunch interview with Lynx, founder of Random Order, is that the eating part is played down in favour of flowing conversation. Full of ideas, plans, history, fun and the power of dancing, and somewhat obliquely, the legacy of Random Order. The latter is on the table as Lynx begins a new life as Random Order the solo performer. 
"It was a natural progression. From early on in the band's life I've been writing all the albums and working in the studio. I'd started focusing on electronic production with the Random Order sound and working more on remixes. I thought about putting out new material as Lynx the solo act but Random Order has an established name and following."
The band started as a three-piece and snowballed into a sextet of subversive pop-rock. The signature sound evolved through many late nights of watching Twin Peaks, James Bond and Tarantino films, injecting more than a hint of subversiveness into the sexy soundscapes of dangerous spy movies. Lead vocalist and fearless leader Lynx started going solo in 2016, touring the world with award-winning film S&M Sally. (feat. Black Lipstick Kiss).
"When the movie came to Canada, I emailed the director, Michelle Ehlen, about my idea for incorporating the song live into the presentation. It was a tremendous opportunity to perform a solo show to a captive and new audience and I was excited to present my music in this format. I not only performed but was given the chance to talk about the song, the movie, the subtexts of both and where those come together. With this success of partnering the film idea with live entertainment, S&M Sally and Black Lipstick Kiss had a run of 2 years on the international film circuit and I toured Canada, US and Europe performing at theaters, events and festivals."
The following year, Lynx then became part of the Pride Festival circuit both headlining and appearing as a panelist at conferences including EuroPride in Stockholm, as well as performing in Munich and at the iconic Hamburg Pride Festival.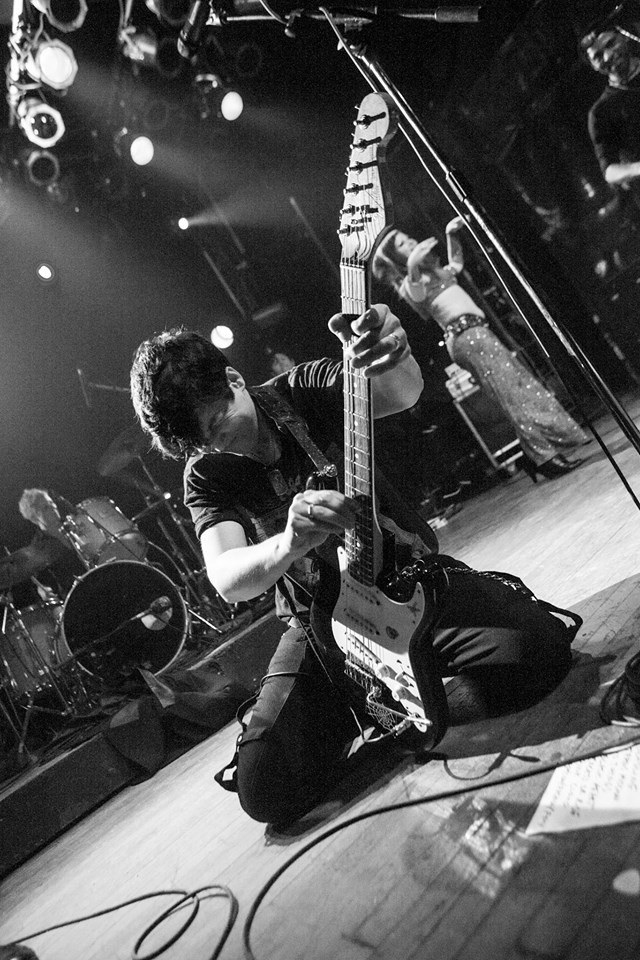 Returning to CanadaLynxwas motivated and excited to embark on a new direction for Random Order.
"The success of Black Lipstick Kiss confirmed for me the way to go. Fans seem to be gravitating towards singles and remixes. This gives me the freedom to release one song at a time with the ultimate goal of releasing a future album. Phase One Studios was the perfect place for me to go to record, with their award-winning history and innovative producers and engineers.
Random Order has always been known to perform with heaping helpings of rave-up fun.
The fun is still there while Lynx maintains the underground roots sound and remains an advocate of a sense of fun and belonging through connection, catharsis and building confidence.
So the search for a perfect song that had fire, fun and dance was on and the legendary disco anthem 'Shame, Shame, Shame' was chosen. The song was a huge disco hit, written by Sylvia Robinson (Sugarhill Gang) and performed by Shirley & Company.
"I wanted to redo this song to give people a way to celebrate and literally shake it off. Disco songs have been traditionally embraced as anthems by the LGBTQ community and I wanted to bring it back with some twists. To make it old school with a new school vibe."
Shame, Shame, Shame is a perfect vehicle for Random Order; killer dance grooves while throwing serious shade at the whole shaming thing. A perfect offering to launch the No Shame! World Tour.
"This is a totally innovative production. I sing both the male and the female vocals and purposely chose this song to reflect my position that people should be encouraged to be who they are not what others would want them to be. I'd like all people to take away from this song that they can safely, secretly or publicly have fun, let loose and be who they are even though a lot of us have experienced hate. I'd say the political subtext is to let yourself flourish. Let yourself have fun and remember what others think of you is none of your business.... keep on movin' and do you."
"I grew up in a house of music and got a taste of the stage early on, reciting books of the Bible in the cult I grew up in. Wanting to be a preacher was simply not allowed so I turned to music with a vengeance, breaking rules, shattering perceptions of gender & sexuality and I've never left the stage since.
"I've always known who I am. It's my identity as much as being a singer. I wrote a song from the Black Lipstick Kiss album called Trans Mission. It basically states that we're like everyone else in that we want and desire, live and love and if you're down with this then you're welcome to the party. In other words, find the commonalities with less focus on the differences. We'd all be a lot happier."
As per usual with Random Order, Lynx frames the new music for an ever-widening fan base, stressing its inclusive nature and rising profile.
"I see my audience as anyone who draws outside the lines. Rejects the norm and who has ever felt pressure to be or do anything they were not comfortable with as a person."
'Shame, Shame, Shame' debuts as a digital single Feb.25th and will be celebrated with what sounds like a slammin' party featuring dance troupe House Of Shimmy at "The Drink" Whiskey and Social 459 Church St., with Lucifer La'Croix in conjunction with their poetry slam/open mic. 6-8 pm.
"Along with working 'Shame…' I'll be getting ready for the "No Shame! World Tour,' kicking off in Aberdeen, Scotland on May 25th. I want Shame, Shame, Shame to remind people that you can really let loose and have fun no matter who you are. Celebrate with zero shame. A victorious and glorious existence whether you are gay, straight, bi, trans, non-binary or simply just draw outside the lines.
Absolutely no shame in that.
Listen to Shame, Shame, Shame here on Spotify:
www.smarturl.it/ShameShameSpotify
For more visit www.randomorder.ca