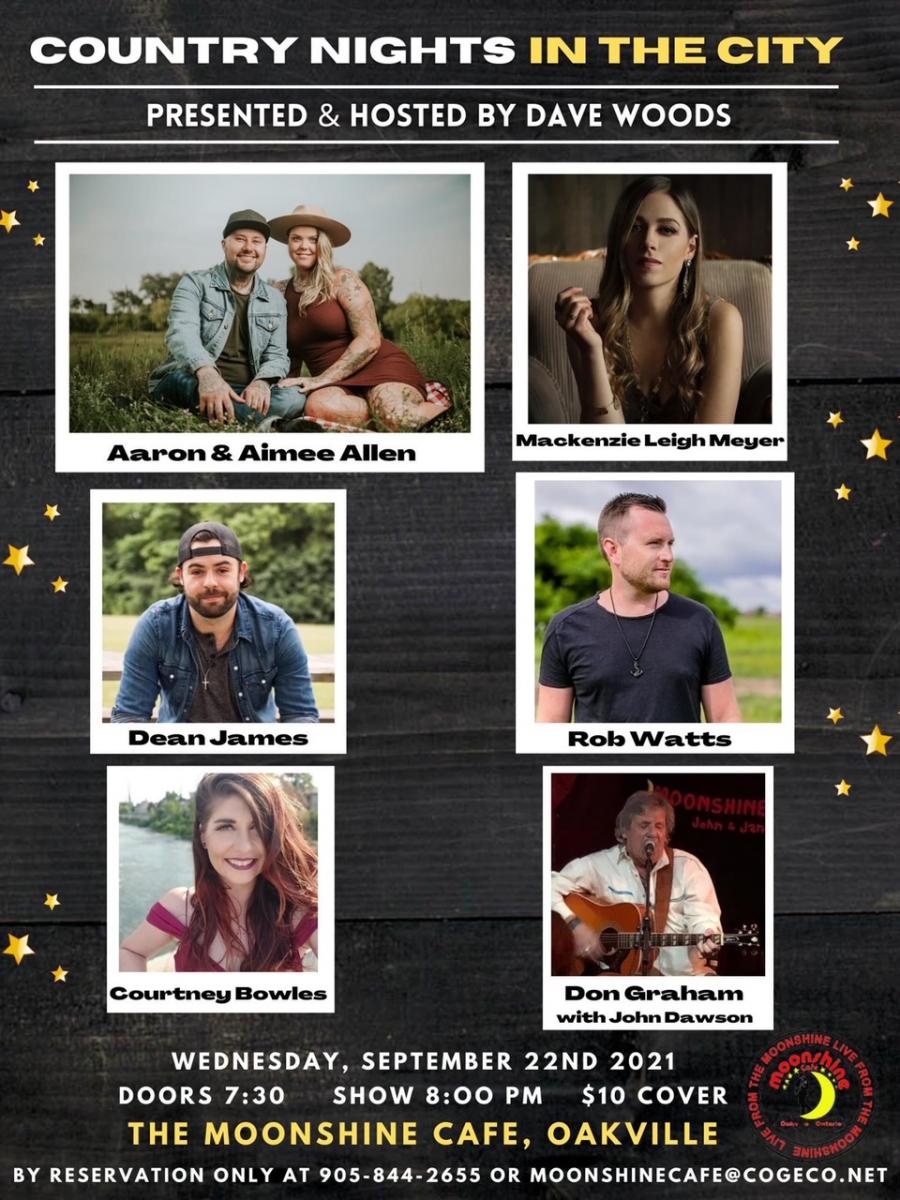 Fri Sep 10, 2021
As a result of the COVID 19 pandemic and the resulting lockdowns, one of the first things to go was live music. But I am happy to announce that after over one full year of not playing out I am finally able to announce a real live gig with real live people playing real live instruments.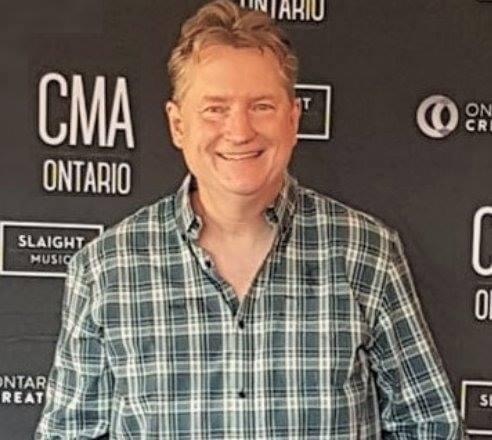 Thanks to The Moonshine Cafe in Oakville, Ontario and the tireless efforts of Dave Woods, the hardest working and biggest ally Canadian country music has, we are set for a night of pickin', singin' and tall tales and true with a presentation of Country Nights In The City. Dave Woods "I'm really looking forward to this show. It's so great to have live music back and no better place for a songwriters showcase than at the legendary Moonshine Café in Oakville, Ontario. Our audience can expect to hear some amazing performances from some of the best Country acts & storytellers around in a 'listening room' setting. And not only will they hear the songs but they'll get the stories behind them.
The night will start with a special set from Aaron Allen and his wife Aimee. Aaron just won Male Artist of the Year & Album of the Year at the Country Music Association of Ontario Awards. Live music, laughter and friends – all the ingredients for an enjoyable evening!"
Following the opening set by double CMAO winner London, Ontario's Aaron Allen and his wife Aimee Allen there will be  two sets of songwriter rounds. These acts include Dean James who seamlessly blends the energy of new country with the classic country he was raised on to create a sound of his own.
Then there's Courtney Bowles who has had the opportunity to showcase 4 of her originals on Country 89's Morning Show and  has also performed her original music at the Geneva Event Center in Orillia, The Mady Centre for the Performing Arts in Barrie, Oshawa City Hall. Mackenzie Leigh Meyer who Launched into the music scene after winning the 2013 Hamilton Music Awards Rising Star Competition, Mackenzie Leigh Meyer can be found all over Ontario performing at major festivals and calling "home" to many of southern Ontario's A-list country music night clubs.
Rob Watts is a local Canadian country artist who has been making a splash in the world of country music, and calls the Barrie area home! He's been a staple in the local music scene for some time, playing at venues like Donaleigh's, Flying Monkeys, Red Line Brewery, and many others. He's also played some of the largest stages across the country. And myself, Don Graham accompanied by guitar wizard John Dawson.
Can't wait for September 22nd to hear the words "And we are live."
Country Nights in the City – Presented and Hosted by Dave Woods
Book your table early as seating is limited.
themoonshinecafe.com
137 Kerr Street, Oakville, Ontario
Phone 905-844 2655