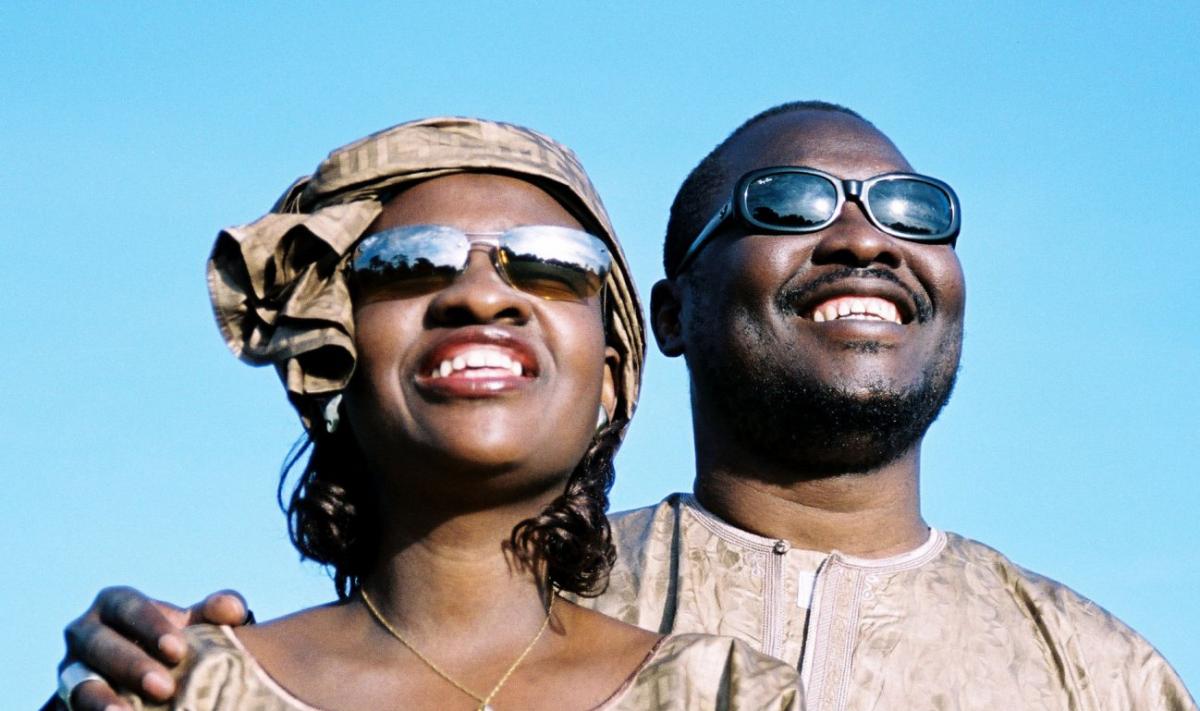 Fri Aug 02, 2019
Malian musical duo and Grammy Award nominees Amadou & Mariam are teaming up with five-time Grammy Award-winning gospel group Blind Boys of Alabama for the new singles, "Bamako To Birmingham" and "Two Cultures, One Beat," out today via Because Music. Listen to/share both tracks at https://tinyurl.com/yxs3aho7.
The cross-genre collaboration came about after conversations between the groups on opposite sides of the Atlantic. The Blind Boys kicked off the recording process by laying down two tracks in the U.S. featuring their distinctive vocals, with Amadou & Mariam adding their contributions from the studio in Mali.
The two groups are currently on a joint tour together in Europe, with upcoming performances set for Cork, Ireland; Cambridge, England; Edinburgh, Scotland; and Västra Götalands län, Sweden. See below for a list of tour dates.
Among the most famous ambassadors for Malian music, Amadou & Mariam have managed to joyfully combine their love story with a musical career for the past forty-odd years. They have collaborated with a broad array of artists, working with producers Damon Albarn and Manu Chao and inviting contemporary artists such as Santigold, TV On The Radio and the Yeah Yeah Yeahs to record with them. Amadou & Mariam have played many of the world's biggest festivals, from Coachella to Glastonbury, and opened for bands such as Coldplay and the Scissor Sisters. By enriching their Afro-pop with new elements, the duo has brought African music to the charts and to the dance floor.
The career of the Blind Boys of Alabama spans over 70 years and they are recognized worldwide as living legends of gospel music. The five-time Grammy Award winners—including a pair of awards for their 2004 collaboration with Ben Harper, There Will Be A Light—are known for crossing musical boundaries with their remarkable interpretations of everything from traditional gospel favourites to contemporary spiritual material by songwriters such as Eric Clapton, Prince and Tom Waits. They have appeared on recordings with many artists, including Peter Gabriel, Bonnie Raitt, Willie Nelson, Chrissie Hynde and Justin Vernon of Bon Iver.
AMADOU & MARIAM and BLIND BOYS OF ALABAMA
FROM BAMAKO TO BIRMINGHAM TOUR
August 2 Cork, Ireland Skibereen Arts Festival
August 4 Cambridge, England Cambridge Folk Festival
August 7 Edinburgh, Scotland Edinburgh Fringe Festival
August 8 Västra Götalands län, Sweden Way Out West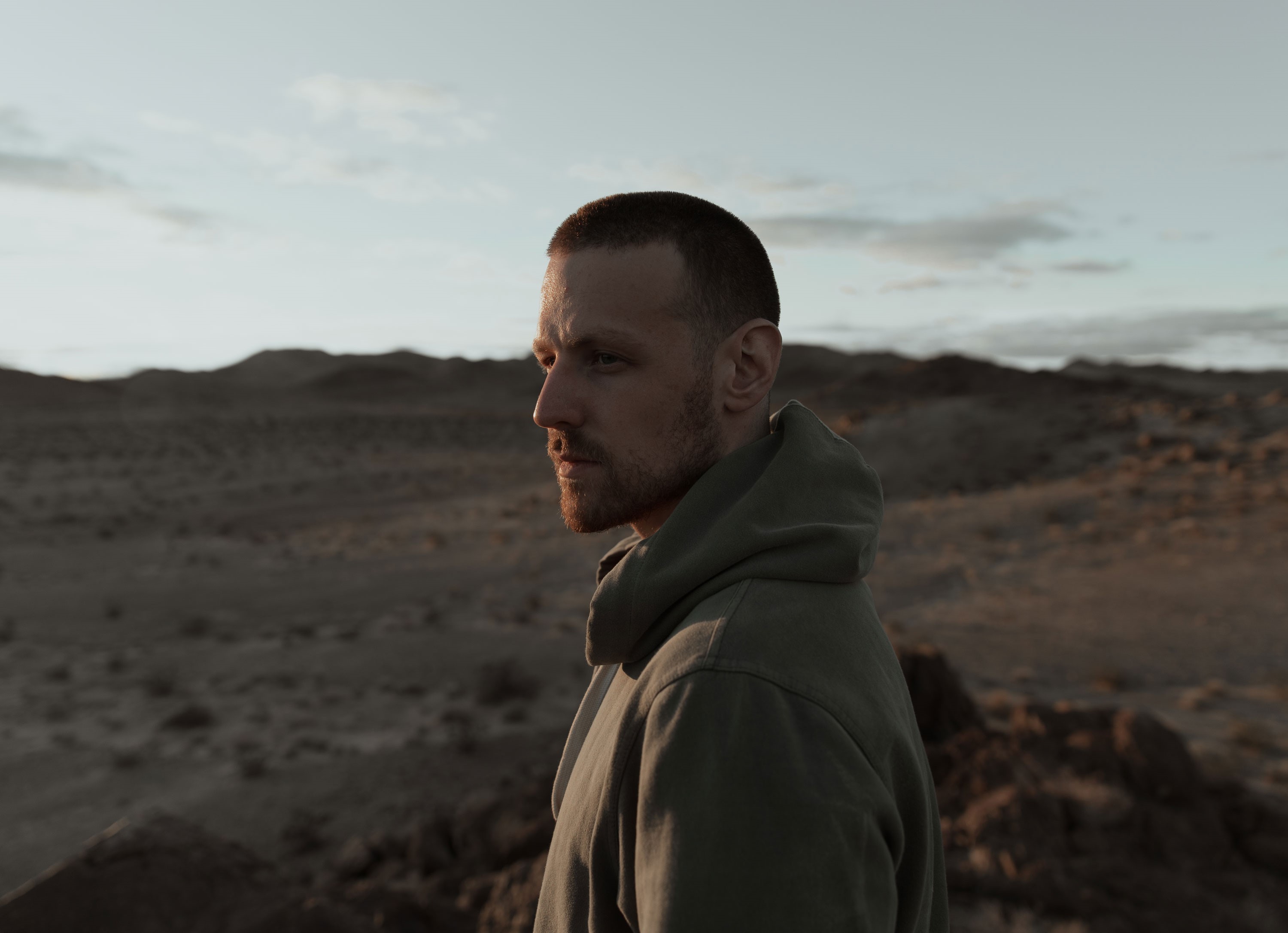 "An ominous sweep of sound lands the listener directly into Chaim's state of mind. A gently plucked acoustic guitar accompanied with distorted horns, reminiscent of those heard in Bon Iver's 22, A Million, creates the perfect juxtaposed mood, one that reflects Chaim's innocent childhood memories with the heavy grief he has felt for well over a decade."
Over the past few years, Matthew Chaim has been making his mark with a slick fusion of alt-pop, R&B and electronica. Today, the rising artist is offering up a new heartfelt single, "Sunflowers," out now via Big Noise.
Matthew's music is emotionally-driven and "Sunflowers" is no exception. Produced by Rabitt (Kiiara, Charlotte Lawrence), the song was inspired by his late father's favourite flower. His father passed away when Matthew was only 12 years old and "Sunflowers" is a deeply personal ode to parental loss. Matthew explains that the song was written as a conversation between father and son; it's a chance for him to be able to share "with him both the helpless sadness of missing him - of missing those days that are now so far gone - and also the anger I have towards him for leaving so early in life."
Originally hailing from Montreal and now residing in Los Angeles, Matthew Chaim's genre-blending music is quickly captivating audiences. In 2016, he broke out with his debut single "Vanilla Ways," an electronic-laced R&B track that found a home on the Spotify Viral Charts. He followed up with an emotional, soulful EP Homemade, which saw praise from the likes of Complex, Sidewalk Hustle and Variance Magazine. As he moves into his next releases, Matthew is ready to wear his heart on his sleeve, distinguishing himself as a raw, confessional, musically innovative act to keep an eye on.
Listen to "Sunflowers" out on all streaming platforms today.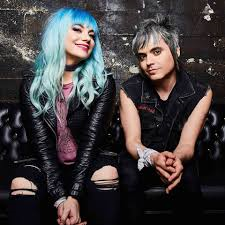 Listen to The Dollyrots' 'Daydream Explosion' (out July 12) here-
http://bit.ly/DaydreamExplosionEPK
THE DOLLYROTS NEW ALBUM DAYDREAM EXPLOSION DEBUTS ON THREE BILLBOARD CHARTS #7 ON HEATSEEKERS, #16 ON INDEPENDENT ALBUMS AND #98 ON TOP ALBUM SALES
BAND TO PREMIERE NEW VIDEO FOR THE SONG "IN YOUR FACE' FRIDAY JULY 26 ON YOUTUBE AT 1PM EST; CHAT WITH THEM LIVE STARTING AT 12:45PM EST
"It's a big old dose of Summery, a good-time bubblegum rock which only needs the cursory of listeners for its choruses to lodge themselves firmly in your brain and stay there" – *Kerrang!*
Full of the fast-paced melodic Punk tunes that are The Dollyrots' trademark, Daydream Explosion bursts out of the gate with the one-two punch of catchy, pop-punky gems "Animal" and "Everything." "In Your Face" is a mid-tempo rocker with a wallop of a chorus, while stylistic variations are all over this collection of 14 brand-new songs written by The Dollyrots (one co-written with producer John Fields). "Watching The Storm Go By" is a '60s girl-group homage so spot-on it includes a spoken interlude worthy of The Shangri-Las, while the lounge vibes on the verses of "Flippy In My Red Dress" are balanced sweetly by the revved-up chorus. Album closer "Daisy's Song" is an affectionate ode to Dollyrots' Kelly Ogden and Luis Cabezas' now two-and-a-half-year-old daughter. The album is their sixth with longtime collaborator John Fields, also known for his work with Jimmy Eat World, All Time Low, and Busted. "John Fields is our George Martin," says Kelly. "He's pretty much our bandmate that doesn't tour."
Join the Dollyrots for a live chat and official video premiere for the song "In Your face" today on YouTube starting at 12:45pm est - http://bit.ly/InYourFacePremier
"14 slices of archetypal upbeat, sun-drenched, undiluted punk glory" – The Punk Site
The recently released Daydream Explosion debuted on three billboard charts, #7 on Heatseekers, #16 on Independent Albums Chart and #98 on Top Album Sales. "It's particularly meaningful because the Dollyrots are straight ahead Rock n' Roll, and that doesn't make the top 100 very often. It is well deserved and I'm proud of them." – says Wicked Cool founder Stevie Van Zandt
"Daydream Explosion" is one of those albums that you can enjoy from start to finish, and every single track is a banger" – FolknRock
Their 2017 album Whiplash Splash debuted on both Billboard's Heatseekers chart at #13 and Billboard's Independent Albums chart at #31. The band's 2016 live album/DVD Family Vacation: Live in Los Angeles debuted at #15 on Billboard's Heatseekers album chart, and Barefoot and Pregnant garnered their first chart appearance, peaking at #7 on Billboard's Heatseekers. This time around they have decided to join forces with Stevie Van Zandt' s Wicked Cool Records/ The Orchard for the new album release. A label that evolved out of Van Zandt's weekly syndicated radio show Little Steven's Underground Garage, as it became clear to him some of the best Rock and Roll wasn't receiving the support it deserved. The duos alliance with Wicked Cool began with the singles "Get Radical" in 2018 and "Everything" this spring.
Get the album here: http://geni.us/DaydreamExplosion
Daydream Explosion's striking cover art is a pastiche of illustrations on a pastel background, all framing the outline of a skeleton image from the shoulders up. "After performing a private acoustic house party earlier this year, we were on our way home to our kids and got into a car accident," Kelly recalls. "We got X-rays, and the image was just so cool we posted it on Instagram. Lots of fans suggested we use the image for the album cover, and we listened."
"The 14-track Daydream Explosion, their first for Stevie Van Zandt's Wicked Cool Records label, is simply pop-punk perfection. From the spikey, fast guitars, the gorgeous female/male tradeoff vocals, machine-gun drumming, and bratty, defiant lyrics, there's a feeling that The Dollyrots have been building up to this moment all along" – Neufutur
Just off the Vans Warped Tour Celebration the band will be hitting the east coast with The Pink Spiders opening on the following dates:
7/30 • Milestone • Charlotte, NC
7/31 • The Local 506 • Chapel Hill, NC
8/1 • Lizard Lounge • Chameleon Club • Lancaster, PA
8/2 • Milk Boy • Philadelphia, PA
8/3 • 8/3/2019 • BERLIN at 25 Avenue A, New York, NY
8/4 • Cafe Nine • New Haven, CT
8/5 • The Ottobar • Baltimore, MD
8/6 • Gallery 5 • Richmond, VA
8/7 • Radio Room • Greenville, SC
8/8 • 529 • Atlanta, GA
8/9 • Jack Rabbits • Jacksonville, FL
8/10 • The Attic • Rock Brothers • Tampa, FL
8/30 • Moe's • Englewood, CO
8/31 • Monument Indie Fest • Western Museum of Mining and Industry • Colorado Springs, CO
Jacques Gaines was born in Tacoma Washington USA of a French Canadian mother and an African American father. He was born on a US air force base where he spent one year of his life before his father was stationed at McGuire air force base in New Jersey where Jacques lived until the age of 7. When his father retired from the Air Force, Jacques moved to his mother's native town Québec city, Canada. Until the age of 18, he would call Quebec City home. From the age of 18 to 25, Jacques went to live in Lennoxville, Québec and then Montréal, Québec to pursue a bachelor studies in Economics and Finance at Bishop's University.
After being disillusioned with the business world he moved back to Québec city. Lack of money and a goal put him right back at his parent's house. In 1993 a close high school friend from the past, Brian Tuppert, came to Jacques with a music project that he couldn't refuse.
This, for him, was a turning point and what would define his whole being. Although he did not know it, it awakened the idea that it would actually be possible to make a living off of being creative. So in 1994, they co-founded a band called Q-City. The members were Brian Tuppert (co-writer), Pierre Curado (keyboards and programmer), and Jacques (singer, songwriter). For a diverse number of reasons, Q-City evolved into Soul Attorneys with members Eric Filteau (Keyboards, programming, co-writer), Mathieu Dandurand (guitars, co-writer) and Jacques (singer, songwriter). An energy, a vibe, and a hunger developed between the four members and they went on to earn, a Canadian gold record, an ADISQ nomination, a 36 date tour with Celine Dion and lots, lots more.
But during this time a great deal of soul searching occurred. It was a time of realization for Jacques that the be-all and end-all of "having a record contract" was only the beginning of his journey to creative enlightenment.
Jacques has several albums and Top Ten Canadian hits to his name but what he says about meandering through the landscape of music creation backed by the likes of record company majors like Sony is very telling
"Ever since that day when Brian Tuppert came up to me I have done many things. I have four albums to my name (3 English and 1 in French). Plus, lots of heartache, much joy and love experienced and a lot of intense emotion. It has definitely been a ride. Altogether, my musical career as a frontman lasted roughly 14 years with its conclusion being my last solo album in 2007 called "For"."
"I loved it all, but I believe my work during the time I was a frontman, emanated a general feeling of malaise, not only in the music I had done but also even the general feel of anything done during this period. Something was always a bit out of kilt with each and every album that I made. On the first Soul Attorneys album, I was sort of green and innocent. On the second album (J.Gaines and the Soul Attorneys) I was dealing with the fact that I was now solo and was uneasy with the fact of being alone. The third album (the French album) was what it was. The fourth album was just an artist with a lot of baggage trying to redefine himself. I listen to those albums and sometimes cringe at some of the decisions that I made. At the same time, I am proud and consider myself privileged to have been able to do what I did for the time that I did it. I have charted over 8 songs in one Top Ten list or another and I am proud of these songs. Better Man, So They Say, These Are The Days, Give A Little Love, Trace Of Tracey are songs that I will wear with pride."
From 2007 all the way to 2016 Jacques distanced himself from music as a singer-songwriter. Concentrating on music as a support role for circus artists and working on soundtracks for TV and film, he also honed his skills in the visual arts which included photography and video. But the itch to write songs was always there. In 2016 he was offered the chance to work on a solo album with Vega music and took it.
Today Jacques Gaines has been working on his own terms developing a business as a photographer, corporate and creative videographer, working to build a community of photographers on YouTube with his YouTube channel and developing a whole gamut of creative visual and audio projects in association with the Quebec City artistic community. Due to the fact that he has found other ways to live as a creative person, his craft and attitude as a writer and composer of music has matured. His latest musical project called Volume Won reflects this. The very fact that the project took roughly 16 months to complete is a testament to his newfound ability to allow things to live and evolve in their own time. He always speaks of now allowing others to shine through his craft as well. This is reflected in his collaborations with some of Canada's best musical artists including the likes of Kim Richardson, Luce Dufault, Bob Stagg, Gilles Tessier, Fresh Corleone and Rodney Skerritt.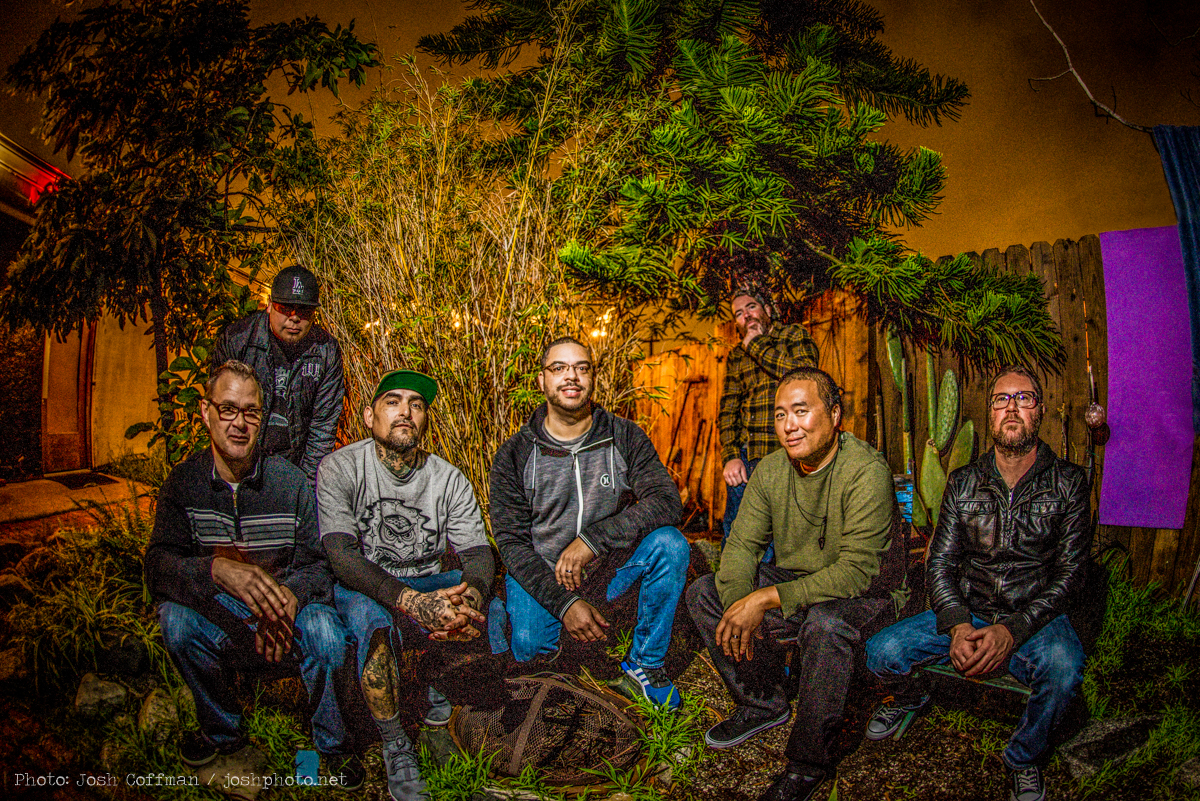 Legendary reggae, rock, ska band Long Beach Dub Allstars is hitting the road this summer with the talented Mike Pinto and The Aggrolites! The July and August dates will roll the bands throughout the east coast and mid-west! Tickets are on sale now, check them out here.
Long Beach Dub Allstars bring the same harmonious spirit the band has had since they formed out of the famous band Sublime, along with fresh energy from their current creative momentum.
Long Beach Dub Allstars has been back in the studio working on highly anticipated new music. The Long Beach legends have hinted at hot new collaborations and guest appearances from the Allstar family on the new release.
Tour Dates:
JUL 23 - Nashville, TN - The Cowan
JUL 24 - Charlotte, NC - Amos' Southend
JUL 25 - Norfolk, VA - The Norva
JUL 26 - Asbury Park, NJ - Asbury Lanes
AUG 02 - Grand Rapids, MI - Intersection
AUG 03 - Chicago, IL - Beat Kitchen
AUG 04 - KCMO, MO - Madrid Theatre
BITS'N'PIECES
Habari Africa Festival at Harbourfront Centre
Batuki Music Society is proud to present the sixth edition of the Habari Africa Festival from Friday, August 9 – 11, 2019. This multi-disciplinary African arts festival is free for all-ages and co-produced with Harbourfront Centre. Join us for a weekend of exploration and engagement with the art, sounds and tastes of the continent.
Habari Africa is a multi-disciplinary arts festival that displays an authentic African experience through presentations that celebrate the uniqueness, wealth and diversity of African arts and culture. The festival will also have activities for children of all ages, workshops, drumming, films, vendors with crafts, as well as delicious cuisine from the World Café.
Music and Dance Performances:
Zahara is a multiple-award-winning South African singer, guitarist and songwriter whose music blends neo-soul, Afropop, traditional Xhosa rhythms, gospel, reggae and blues.
Guitarist, singer and composer, Olivier Tshimanga is considered one of the greatest Congolese guitarists of the 21st century.
Hailing from a family of celebrated griots, Kaabi Kouyaté took on the mantle of the role after the passing of his father, the late Sory Kandia Kouyaté.
The Maghreb Project brings to life the desert sounds of the Sahara region of North Africa, crossing cultural borders from Marrakesh to Algiers to El Obeid to Cairo. Presented in partnership with Small World Music and Polyphonic Ground.
The Benkadi troupe showcases an authentic experience of West Africa traditions with their incredible display of acrobatics and high energy drumming.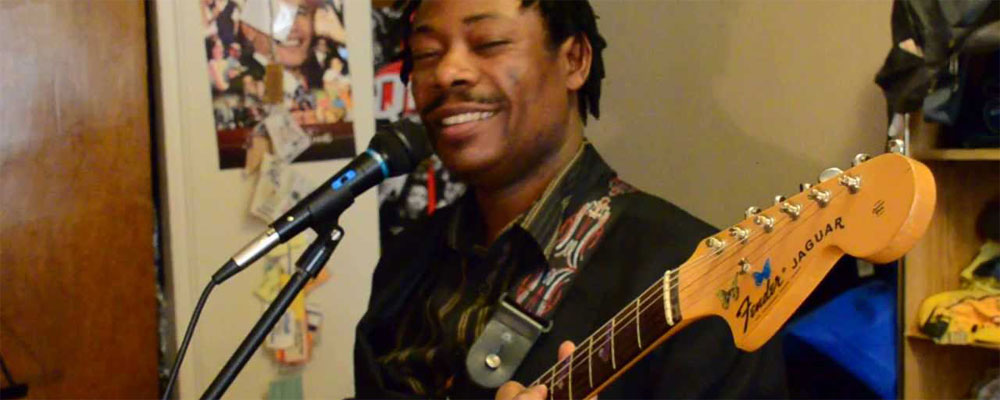 "The Professor" Adam Solomon creates a unique sound that combines African blues, jazz and popular music spiced with East African traditional coastal rhythms.
Ruth Mathiang uses her voice to advocate for important social issues. Her music is a melodic mix of traditional African sounds with hip-hop, jazz, reggae and Afrobeat.
Elvis Bokosha is a passionate singer, guitarist and songwriter from Zimbabwe, whose songs convey messages of love, motivation and guidance.
Rama Club promotes Burundian culture through traditional dance performances, workshops and social activities in the GTA.
Brian Litvin brings his homegrown blend of Zulu folk music, township jive and Cape Town jazz to audiences across Canada, together with his band Jabulani.
Arabesque Canada is recognized globally for embodying Arabian and North African dance and music arts with the highest artistry, respect and integrity.
IZimba Arts specializes in performances and workshops that include high-energy traditional and urban dances from Southern Africa.
DJ Moussa spins a diverse selection of the latest African music hits and classics, accompanied by ZahraMoves, whose specialty is African and Caribbean dance.
Master drummer Mohamed Diaby from Guinea, West Africa has been sharing traditional drumming and dance, through performances and workshops internationally.
Interactive all-ages workshops:
Balafon Village with Adama Daou introduces festival goers to the African wooden xylophone, a masterpiece of the intangible heritage of Mali.
The Kalimba Orchestra is an interactive fun children's workshop to bring traditional music to life with Njacko Backo. Come, play and create your own sounds!
Master drummer Amadou Kienou invites you to the Siraba ("the meeting place on the road" in Malinke) as he shares the universal language of the drum.
Moko Jumbie introduces children to the traditions of Moko Jumbie, a stilt-dancing forest spirit.
Sani Abu Mohammed will introduce the creative art and cultural traditions of "sangele", traditional African head-wraps in this popular workshop.
Join professional dancer Mabinty Sylla and master drummer Mohamed Diaby in a fun and challenging workshop on West African dance, for people of all skill levels.
Yasmina Ramzy is a prolific choreographer and internationally recognized master teacher of Arabian and North African dance.
Percy Anane-Dwumfour teaches the basic steps of Afro-Fusion, a mix of Afrohouse, hip-hop and Afrobeats in this energetic workshop.
Indian Ocean Roots share the cultural dances of the Islands of the Indian Ocean: Comoros, Seychelles, Reunion, Mauritius and Madagascar.
Sadakah means to give. Inviting our divine deities to give us the energy to spread blessings. Join the ijovudu parade to the centre of Habari Africa. Everybody is welcome to join, drum, dance, clap and sing along!
Three films will be screened at the festival namely: aKasha, I Am Not A Witch and The Fig Tree.
aKasha – Sudanese writer/director Hajooj Kuka takes a self-assured step towards fictional storytelling in this comedy pivoting on an unlikely love triangle between a boy, a girl and an AK-47 in rebel-held areas of Sudan.
I Am Not A Witch – Zambian writer/director Rungano Nyoni is set to make her mark with her first feature film. Sharply satirical and boldly provocative, a fictional tale of a nine-year-old girl in Zambia, accused of witchcraft.
The Fig Tree - Ethiopian-Israeli writer/director Aäläm-Wärqe Davidian makes a confident feature debut with this story of lives torn asunder by civil war.
Habari Africa Festival 2019
Venue: Harbourfront Centre, 235 Queens Quay West, Toronto, M5J 2G8
Dates/Times:
Friday August 9: 7:00pm – 11:00pm
Saturday, August 10: 12:00pm – 11:00pm
Sunday, August 11: 12:00pm – 7:00pm
Someday Junos
Featuring Grace Bakker, Melina Melle, Nefe, Jong SL
Saturday | August 3, 2019
Tickets: $10 Advance / $15 Door*
Doors: 6PM / Performance: 8PM
8/06/2019 | Shari Ulrich with Special Guest James Keelaghan | $25 Advance / $30 Door
Support live music!