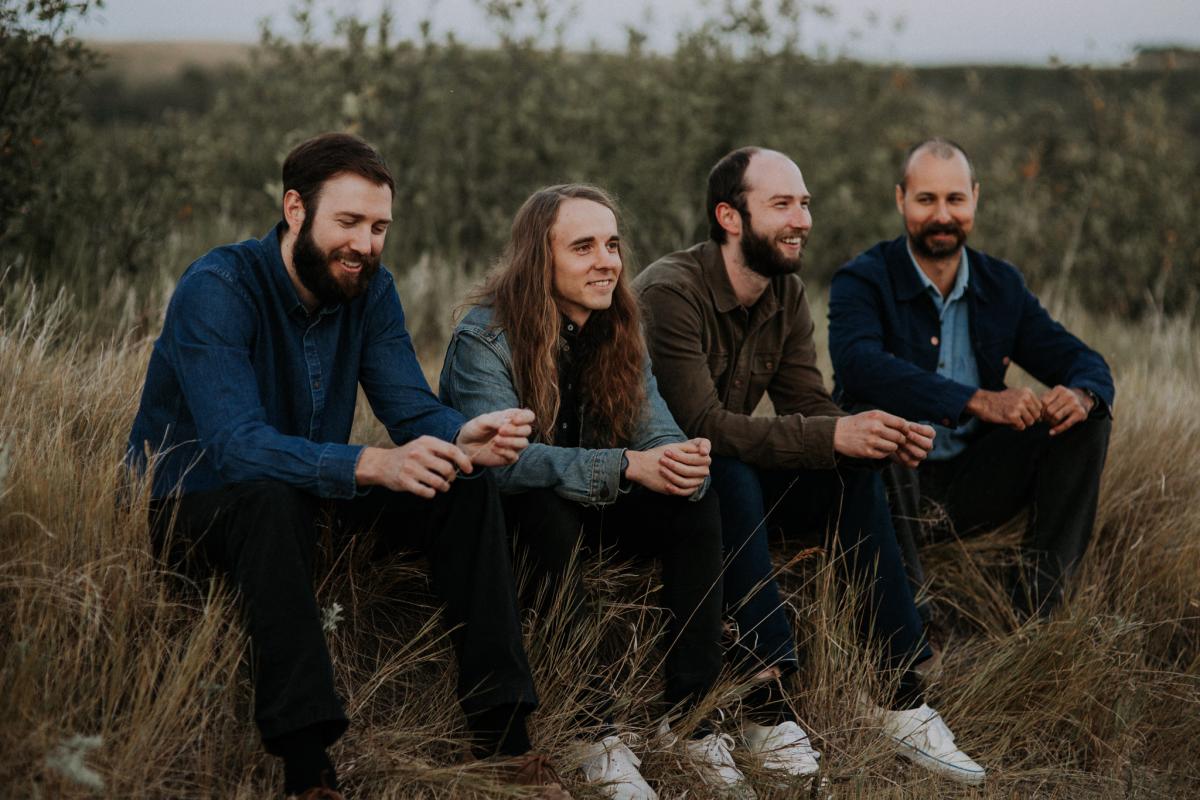 Fri Nov 30, 2018
Here's a departure of sorts for singer/songwriter Andy Shauf. Growing up in scattered small towns across the Canadian prairies, the men of Foxwarren are Shauf (guitars/keys/vocals) and his childhood friends Dallas Bryson (guitar/vocals), brothers Darryl Kissick (bass) and Avery Kissick (drums & percussion) who eventually found themselves in Regina, Saskatchewan.
The initial sessions for their self-titled debut, out on Arts & Crafts in Canada, began ten years ago in the Kissicks' parents' farmhouse while they were away on vacation. Upon their return, Foxwarren was forced to relocate and recording resumed back in Regina in a rented house where the members lived as roommates. The band's name comes from the Kissick brothers' family home in Foxwarren, Manitoba.
The four-piece recently released its first song "Everything Apart"; the driving krautrock, drum machine backbone of the song evokes a ticking clock – a race against time. "Combined with Andy's existential lyrics, the song's propulsive feel reminded us of the noir-ish tension of classic spy thrillers like The Conversation, Three Days of The Condor, and Tinker Tailor Soldier Spy," explained the video's directors, the Ft. Langley Production Company."With the band's blessing, we set to work on creating our own micro cold-war thriller, paying homage to era tropes like zoom-heavy camerawork, trench coats, and analog tech."
As college friends, Foxwarren initially bonded over Pedro the Lion and drew influence from The Band and Paul Simon. Now a decade into the project, Shauf reflects on their debut release: "So much time and effort went into making this album; it's something I think we're all really proud of. My touring and recording schedule got pretty wild over the past three or four years, so it put the Foxwarren album on the backburner. Making the album was such an enjoyable time - the collaboration and frustration of it all. All of us trying to make something better than we previously had. I'm excited to get it out into the world and have other people listen to it. We've been a band for 10 years or so and never properly released an album, so this is special for the four of us."
Meanwhile, Shauf is currently on a fall solo tour. Check dates below.
Andy Shauf On Tour
11/6 – London, UK – St. Matthias Church
11/8 – Paris, France – Eglise St. Eustache
11/10 – Vich, ES – Foramuralia Festival
11/16 – Toronto, ON, Canada – Trinity-St. Paul's United Church
11/17 – Toronto, ON, Canada – Trinity-St. Paul's United Church
11/24 – Washington D.C. – The Miracle Theatre
11/25 – Philadelphia, PA – PhilaMOCA
11/26 – Brooklyn, NY – National Sawdust
11/27 – Brooklyn, NY – National Sawdust
11/29 – Chicago, IL – Constellation
11/30 – Chicago, IL – Constellation
12/2 – Hollywood, CA – Hollywood Forever Cemetery
12/3 – Hollywood, CA – Hollywood Forever Cemetery
12/4 – Oakland, CA – Starline Social Club
12/5 – Portland, OR – Mississippi Studios
12/6 – Seattle, WA – Columbia City Theater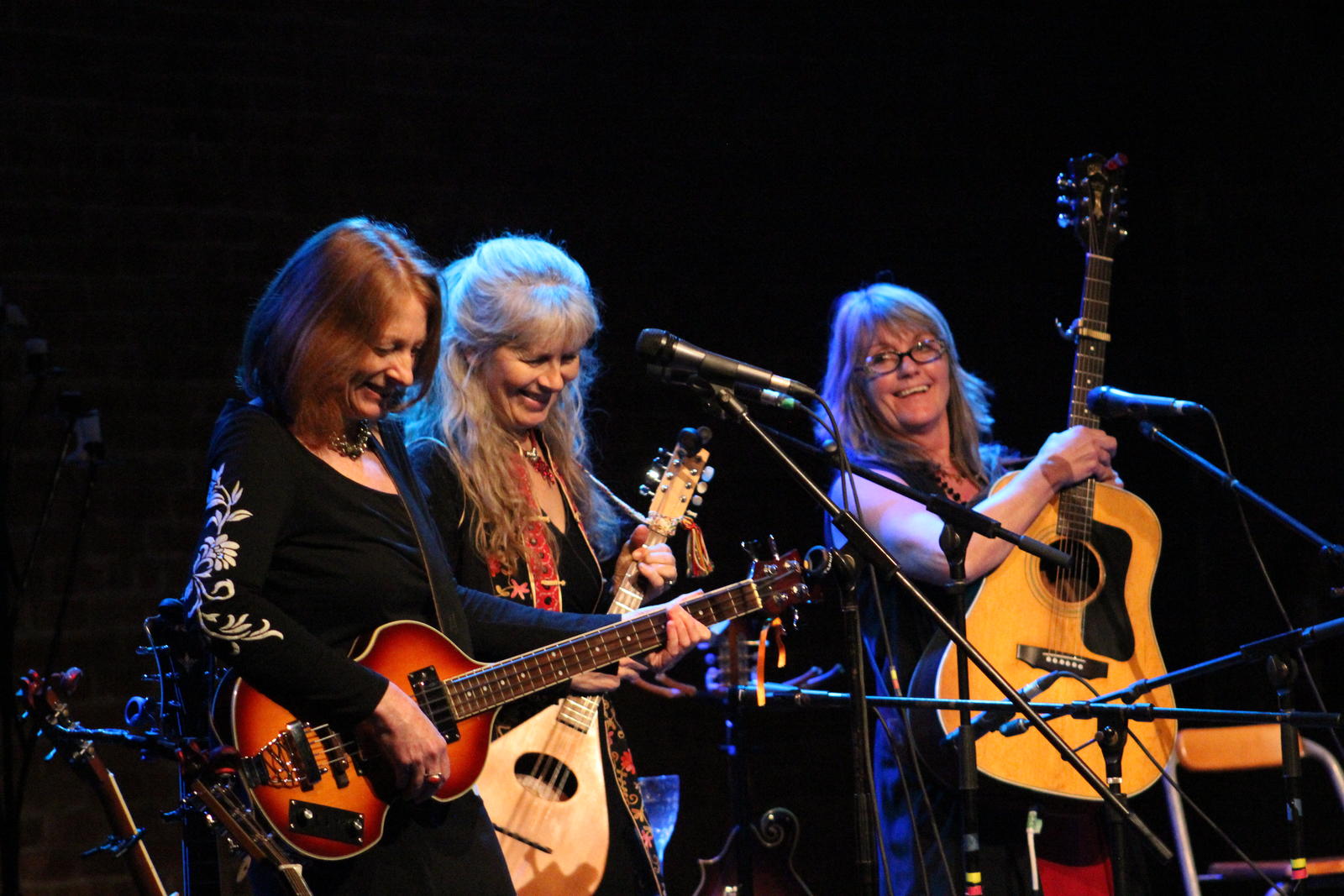 Boreal's annual show has been called the perfect antidote to a cold winter's night, and no argument here. Each November and December, singer/songwriters Katherine Wheatley, Tannis Slimmon and Jude Vadala come together as the musical trio Boreal, crisscrossing Ontario performing their heartwarming show, Songs For The Snowy Season. With glorious voices, stunning harmonies, humorous stories and a collection of original winter-themed songs and yuletide classics, Boreal celebrates the coming of winter and the spirit of the holiday season.
It started in Jude's kitchen. Katherine Wheatley, Tannis Slimmon and Jude Vadala, each with music careers of their own, decided to join forces to do a show of winter songs. After many pots of tea and hours of meticulously working out harmonies and arrangements, Boreal did its first show. That was over ten years ago. Each November and December since then, they've toured their snowy-season project through community halls and concert series across Ontario.
These three Canadian songstresses have dug up old songs and written new ones about the snowy season. Their lyrics conjure up vivid sights and sounds that every Canadian would fondly recognize: pine branches bending low, squirrels' footprints in the snow, winter's hush, the heave-ho of shoveling, the sound of slap-shots off the boards. Their rapport, both with each other and with the audience, is warm, friendly, and genuine.
They will be thrilled to see old friends and new at any of the following venues:
Boreal On Tour
Friday, November 30 @ 8:00PM and Saturday, December 1 @ 2:00PM
River Run Centre, 35 Woolwich Street, GUELPH
Sunday, December 2 @ 7:30PM, Doors open @ 7:00PM
Cuckoo's Nest Folk Club, Chaucer's Pub, 122 Carling Street, LONDON
Wednesday, December 5 @ 8:00PM
Geraldton Composite High School, GERALDTON
Thursday, December 6 @ 8:00PM
St. Patrick's School, 160 Hemlock Ave, ATIKOKAN
Friday, December 7 @ 7:30PM, Doors open @ 7:00PM
Townshend Theatre, 440 McIrvine Road, FORT FRANCES
Saturday, December 8 @ 8:00PM
The Urban Abbey, 308 Red River Road, THUNDER BAY
A fundraiser in support of the Children's Centre Foundation
Tickets $35 advance and $40 at the door
Friday, December 14 @ 8:00PM
Studio 13, 93 Concession Seven East, FLAMBOROUGH
Sunday, December 16 @ 7:30PM
The Registry Theatre, 122 Frederick St, KITCHENER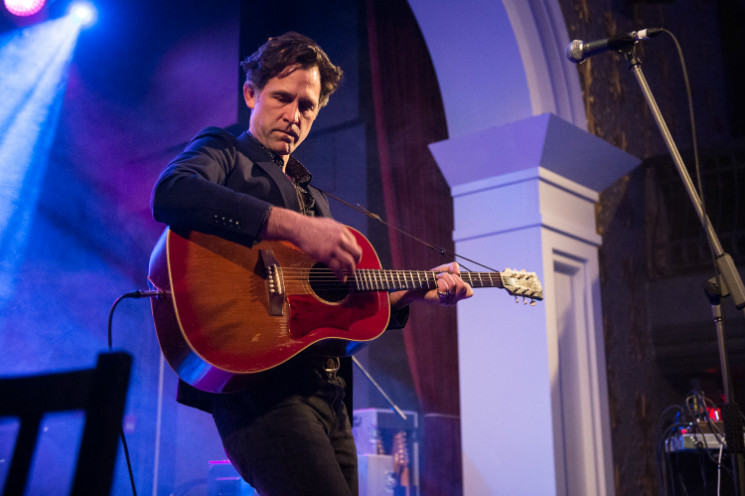 For 12 years, The Basement Revue has been a half-music, half-literary variety show with a rock-'n'-roll sensibility and a uniquely Canadian voice, hosted and curated by Broken Social Scene singer/songwriter Jason Collett. From its inception on a wintry night in 2007 at Toronto's Dakota Tavern, The Basement Revue has explored what happens when artists of different disciplines share the stage together. This has made for exciting collaborations, such as Feist backing up Michael Ondaatje or Margaret Atwood stepping up to the mic in front of one of Toronto's most celebrated bands and saying, with her characteristic deadpan wit, "hit it Sadies." Combining a compelling mix of musicians, storytellers, and poets with the improvisational spirit of a kitchen party, The Basement Revue has blossomed into one of Canada's most dynamic live event series.
More than a great night out, The Basement Revue is both a showcase and an incubator for Canadian culture. The Basement Revue presents the best emerging and established literary and musical talent of the country on stage in curated multi-disciplinary evenings. These shows are renowned for the deep connection they achieve between the artists and the audience. What's more significant however, are the many ongoing collaborations between artists that are born on The Basement Revue stage and go on to flourish long after. This kind of cross-pollinating is a one-of-a-kind format. The Globe and Mail said of its eighth season, "Part variety show, part vaudeville theatre, part improv act and part poetry slam, the Basement Revue is a cross-disciplinary carnival where anything can happen, and often does. The list of past participants reads like a who's who of CanRock and CanLit, from Stars and Broken Social Scene to Sheila Heti and Vincent Lam."
In 2017, The Basement Revue partnered with Revolutions Per Minute (RPM) and New Constellations was born – a nation(s)wide tour celebrating Next Wave Indigenous music and writing. Bringing together Indigenous and non-Indigenous artists alike and featuring contributions from Polaris Music Prize winners Jeremy Dutcher, A Tribe Called Red, and Lido Pimienta, as well as July Talk, Feist, Sam Roberts, Stars, Weaves, Billy Ray Belcourt, Naomi Klein, and Leanne Betasamosake Simpson.
As is the tradition for the Basement Revue, each night's performers remain a surprise to the audience until they step on stage. Even the performers themselves are kept in the dark, adding an extra element of surprise to the evening. Past Basement Revues have boasted an impressive roster featuring Anne Waldman, Daniel Lanois, Gord Downie, Rufus Wainwright, Marina Abramović, Bahamas, Broken Social Scene, Sheila Heti, Dennis Lee, Hal Wilner, CA Conrad, Miriam Toews, John K. Samson, K-OS, and more.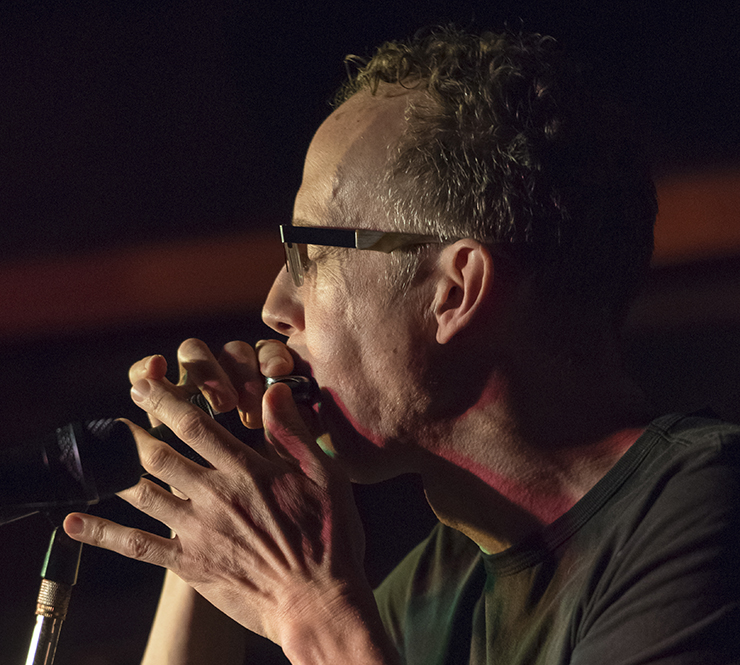 Harpman extraordinaire Carlos del Junco will be hitting Hugh's Room Live stage on Dec. 1st celebrating his latest CD release Hang On, featuring the (both wonderful Eric St. Laurent and Henry Heillig on guitar and bass respectively. Hang On features some backup vocals from Jimmy Bowskill on a few tunes, and Kevin Breit playing mandolin on "Alberta Hunter", and 12 string national guitar on "No Fool Horse".
It's probably a good thing Carlos del Junco wasn't there when the harmonica appeared in North America in the 1860s. Neil Young and Bob Dylan can probably roll with it when he says they are very mediocre harmonica players. Aspiring harmonica players Wyatt Earp and Billy the Kid might have overreacted and pulled out their pistols…
To say he plays the harmonica is like saying "Jimi Hendrix played guitar". He blows the blues harp through a prism — suddenly it seems he's holding every color in the musical rainbow right there in his hands.
Simultaneously sophisticated and raw, his playing blurs the boundaries between blues and jazz (hence the name for his band "The Blues Mongrels"). The emphasis is on blues, but Carlos and his band are not afraid to merrily traipse off in other directions delivering a seamless fusion of New Orleans second line grooves, swing, Latin, hip-hop or ska melodies, to swampy roots rock.
Playing a ten-hole diatonic harmonica, Carlos has developed the unique ability to play chromatically by using a recently developed "overblow" technique taught to him by jazz virtuoso Howard Levy. Overall, this approach to the diatonic harmonica, although much more difficult, is in many ways, more expressive and communicative than the mechanized tone produced by the chromatic harmonica. Carlos is one of the few pioneers of this overblow method, bringing musical credibility to what has still been considered by many in the music industry – a fringe folk instrument. The sophisticated sound produced by del Junco is at once sensitive, soulful, and sexy while never forgetting the rawness inherent in blues music.
Del Junco gets busy at HRL Dec.1 at 8.30 PM.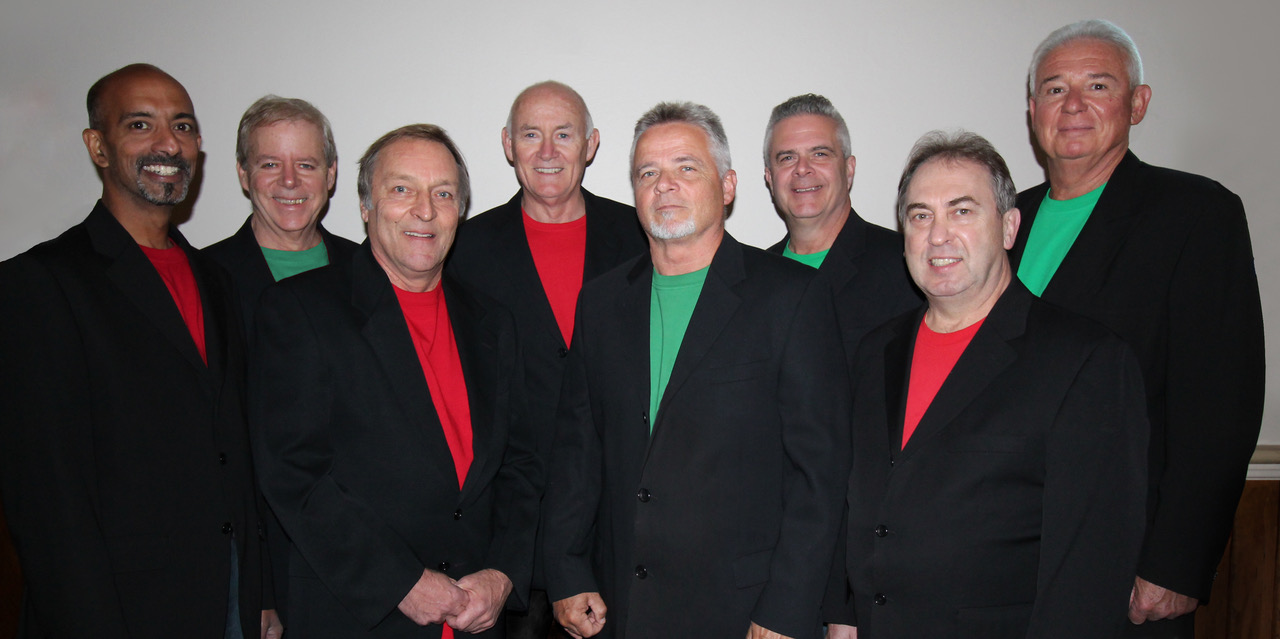 Another rising holiday group getting noted is The Mistletones, a 9-member a cappella group formed by John McDermott and other choristers in 1980. After years of singing together on a daily basis at St. Michael's Choir School in Toronto, this group of alumni came together, with their love of song and unique vocal blend, to continue making music.
The all-male voiced group combines a rich blend of concise and complex vocal harmonics to form a unique and well-developed vocal style. A combination of choral and jazz, they perform a mix of a few sacred songs along with some popular Christmas favourites, but not your typical Christmas carols.
The Mistletones' have performed in such esteemed places as Roy Thomson Hall, Koerner Hall, the Princess of Wales Theatre and Massey Hall.
Come Dec.6, they'll be doing it for the folks at Hugh's Room Live, Dec. 6, music at8.30 PM.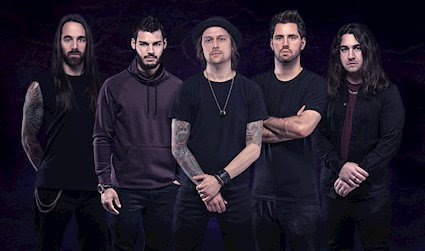 In some circles, nothing says Christmas like a new heavy rollin' prog rock album. This one's "Prelude To An Impending Outcome," from Montreal's prog metal quintet Fractal Cypher, produced by Chris Donaldson (Cryptopsy, The Agonist, Beyond Creation) to follow their 2016 debut album "The Human Paradox
"Prelude To An Impending Outcome" is a 4 song mini-album produced by Chris Donaldson (Cryptopsy, The Agonist, Beyond Creation) that promises to be a roller coaster of genres across completely different sounding songs with intimate lyrics influenced by personal experiences.
Each track has a different prominent genre influence from power ballad, blues, ambient and jazz with the band's heavy and melodic base as an anchor. The album artwork was done by Silent Q Design out of Montreal and foreshadows the moody and existential prog metal that lies within. Although this album is more intimate with different textures and influences, the reception to its predecessor should be a prime indication of the talents of Fractal Cypher. If you might like a stiff cocktail of Voivod, Mastodon and Rush, get with this 'un.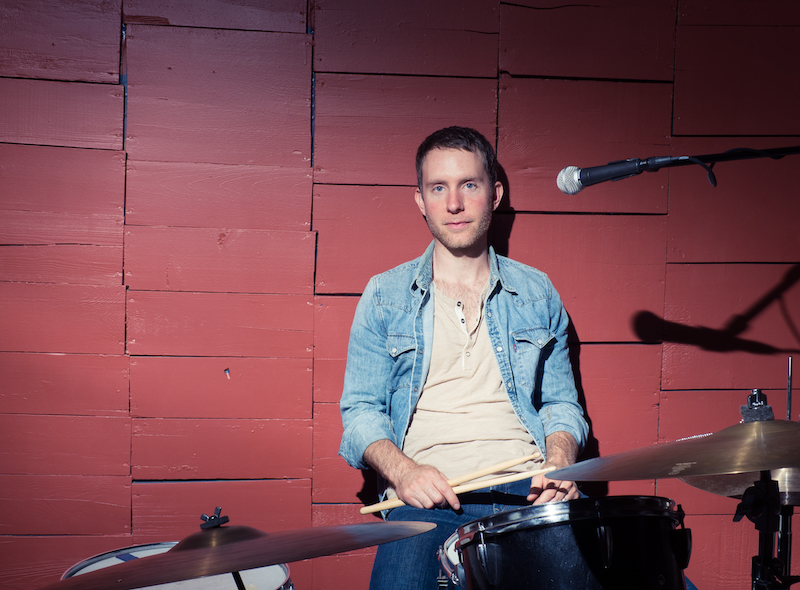 Those familiar with the mellow and groove-riding roots-rock of Steve Brockley (and even those not), will be excited to learn that the long wait for new music is over today, with the launch of brand new single "A Fire, The Cold to Fight,"available for purchase and streaming across all platforms. Even better, the new single precedes full album Is Not Was, set for release in January 2019, on newly minted Vancouver-based label Afterlife Music.
If you're not familiar with Steve Brockley; roots-rocker and songwriter, it may be due to the fact that the upcoming album is his first offering since the 2013 release Le Boeuf. None of the years between were spent idly, however; as a celebrated indie in the Vancouver music scene and a music festival's secret weapon, Steve Brockley toured regularly for several years throughout Canada following its release and provided local support for countless touring acts. But there's nothing like life changes to cause reflection and nothing like reflection when you're looking for inspiration, so in 2015, Steve left the big city lights for the tranquility of the West Kootenays.
Settling into a new life, the muse awakened and he set about on a solo mission to write and arrange the entire new album. When it came time to lay down the tracks in Vancouver's Afterlife Studios, Steve played most of the parts himself on his new recording, later developing a band of Kootenay cohorts to play live with him. In the live show, Steve Brockley conjures images of Levon Helm and The Band, singing the songs and leading the band from behind the kit, building each song up from the base.
Produced by John Raham (Frazey Ford, Be Good Tanyas), Is Not Was showcases a 'less is more' approach to making music with the emphasis on the song and capturing a great performance, resulting in a natural, uncontrived, and complete statement. Listeners hear the influences of folk/roots blended with soul, with tips of the hat to old-school country music throughout the album.
Support live music. Buy a bunch of harmonicas and hand them out to street people.