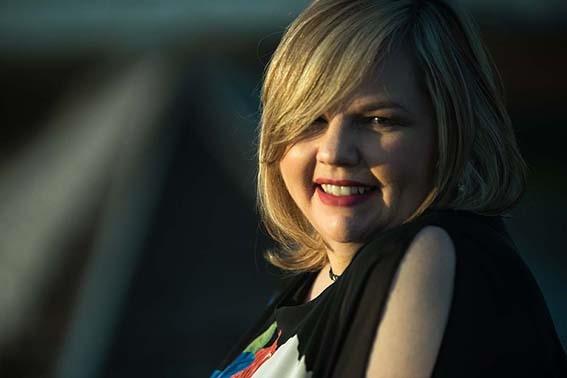 Fri Apr 05, 2019
This week, we kick it off with a comeback story of sorts. Ottawa and Leamington-based Singer/Songwriter Francine Honey has been nominated for her single "Stay" in both the Americana and Sing Your Heart Out/Love Songs Categories in the 2019 International Songwriting Competition Awards with the same song. This is a shade unusual, having the same song nominated in two diff categories but the lady is loving it.
Although the bilingual Canadian roots/Americana artist has made music since childhood, she never dreamed of making it a career. Instead, she studied math and computers, got married, had kids and worked as a project manager. Her life seemed perfect. Then a near-simultaneous breakup and job loss forced her to relocate, find a new career and raise a family alone. Music went on the back burner; she never stopped writing, but songs went unfinished — until her kids fixed that.
"When my 18-year-old daughter and 16-year-old son kept telling me to "Get a life, Mom!" they really were showing wisdom beyond their years. After spending time thinking about what my life would be after they left the nest, I realized I had stories to share, and there was still an opportunity for me to at least try and turn my musical hobby into my profession."
Honey is a graduate of the Berklee College of Music Professional Singer-Songwriter Certificate Program, and a member of the Songwriter's Association of Canada (SAC), Nashville Songwriters Association International, Canadian Country Music Association and Americana Music Association. She co-ordinates the SAC Leamington/Windsor Regional Writer's Group, mentoring other songwriters. She has showcased at the Texas Songwriters Symposium four years in a row, the WinterFolk Blues and Roots Festival in Toronto, the Kingsville Folk Music Festival and the Folk Music Ontario conference. Her music and songwriting have taken her across North America, to the U.K., Switzerland and Italy. Her most recent release To Be Continued…, which includes "Stay" — has received critical acclaim and is seeing airplay from CBC, Radio-Canada, AM800, CTV, SiriusXM, Folk Roots Radio, and more across Canada, the US, UK, Germany, Australia and the Netherlands.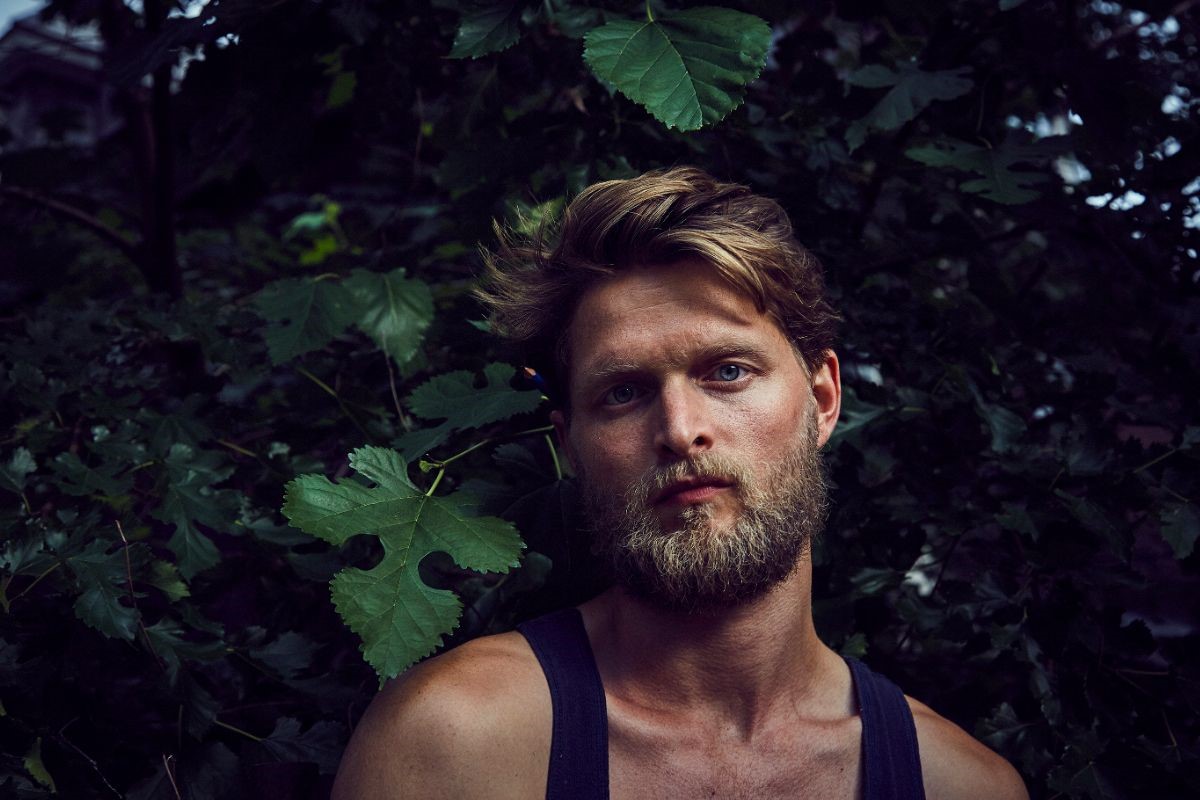 Fave Album of the Week, from an artist I haven't heard who's been christened 'one to watch' and yeah, I'm down with that. Tim Moxam is a full-time musician and carpenter, and his quietly dazzling folk-pop arrangements reflect the tireless patience, precision, and quality he brings to his work in both fields. Moxam recently released his sophomore album Marlborough Hall via Roaring Girl Records. It's highlighted by singles; "Rich Man", "Honesty", and "Goodbye, Already".  Hailed as 'one to watch' by CBC Music, Marlborough Hall features 9 new songs produced by Chris Stringer (Megan Bonnell, Timber Timbre, The Wooden Sky). Moxam was joined at Toronto's Union Sound Studios by Adrian Gordon Cook (guitars, keys, synths, woodwinds), Joshua Van Tassell (drums, percussion), Charles James (bass) and Ivy Mairi (vocals). He'll celebrate the release with a Toronto hometown show on April 9th at the Burdock, followed by a run of Ontario dates
Marlborough Hall, is the hotly anticipated follow-up to 2016's Soft Summer, which yielded CBC radio chart-toppers 'Meant to Be' and 'Harvest for the Queen', while building on the 2013 global breakthrough track 'Live in the Bedroom'. That track, from his debut EP Blue Son, was featured on the hit BBC show Orphan Black, a fitting backdrop for a performer who lives dual lives. "The worldwide feedback I got from Live in the Bedroom was a real confidence booster," Moxam says.
Marlborough Hall marks a substantial development in Moxam's work. "Soft Summer was about loss and heartbreak, about being traumatized by love and relationships. Marlborough Hall isabout maturity and confidence", Moxam says. "It's about coming to terms with who I am and owning that. It's about honesty."
"GOODBYE, ALREADY" OFFICIAL VIDEO
Tim Moxam on Tour
April 9 - Toronto, ON - The Burdock (early show) - Official Album Release Show
April 13 - Kanata, ON - Squeezebox House Concerts
April 18 - Orillia, ON - The Brownstone
April 19 - Collingwood, ON - Bruce Wine Bar
April 20 - Westport, ON - The Cove
April 28 - Waubaushene, ON - Zen Waffle Inn House Concert (INFO)
May 3 - Toronto, ON - PH8
May 11- Gilmour, ON - Steenburg Lake House Concert (TICKETS)
May 17 - Desboro, ON - Desboro Music Hall (Opening for Even the Bird was Free)
July 6 - Elgin, ON - Opinicon Lake Music Festival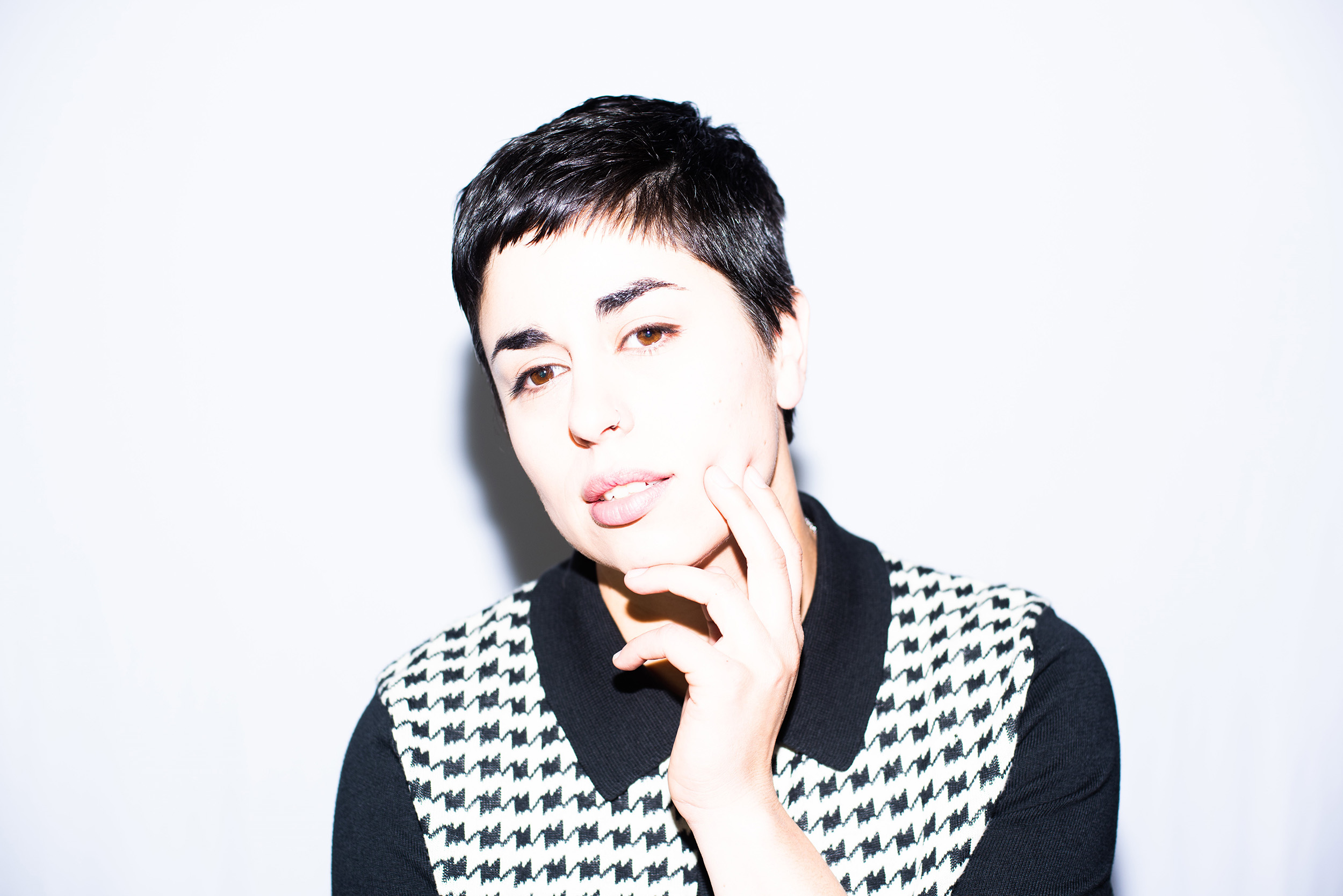 Multi talented composer, producer, singer and performer from Portland, Oregon Natasha Kmeto has a new cookie out, Verse/Versus, her first release in over 2 years. Her last album, Inevitable, was released to national critical acclaim in 2015 and discusses her newly discovered queer identity with metallic, soulful dance anthems. She's become a figurehead of Portland electronica, which makes this album something of a changeup, Kmeto opting to go beyond the laptop to incorporate more organic instrumentation.
The EP explores themes of longing, desire, and the gray area of a romance felt but unexpressed. This is the first time Natasha has explored less synthesized instrumentation in her music, adding layers of bass guitar and saxophone to accent the influence of 80s post-punk. Verse/Versus is an EP made for the bedroom.
Natasha Kmeto is an electronic producer/vocalist dedicated to the art of emotional engagement. Writing, producing, and performing all her material, Kmeto combines her sensuous voice with a dance floor ethic, exuding a thoughtful physicality that rewards openness and vulnerability. Stylistically she explores the lines intersected by RnB, soul, and dance music, built using an electronic toolkit developed by years of discipline. She's most at home when on stage, singing to her fans' hearts and playing to their bodies.
Verse/Versus comes our way Apr.12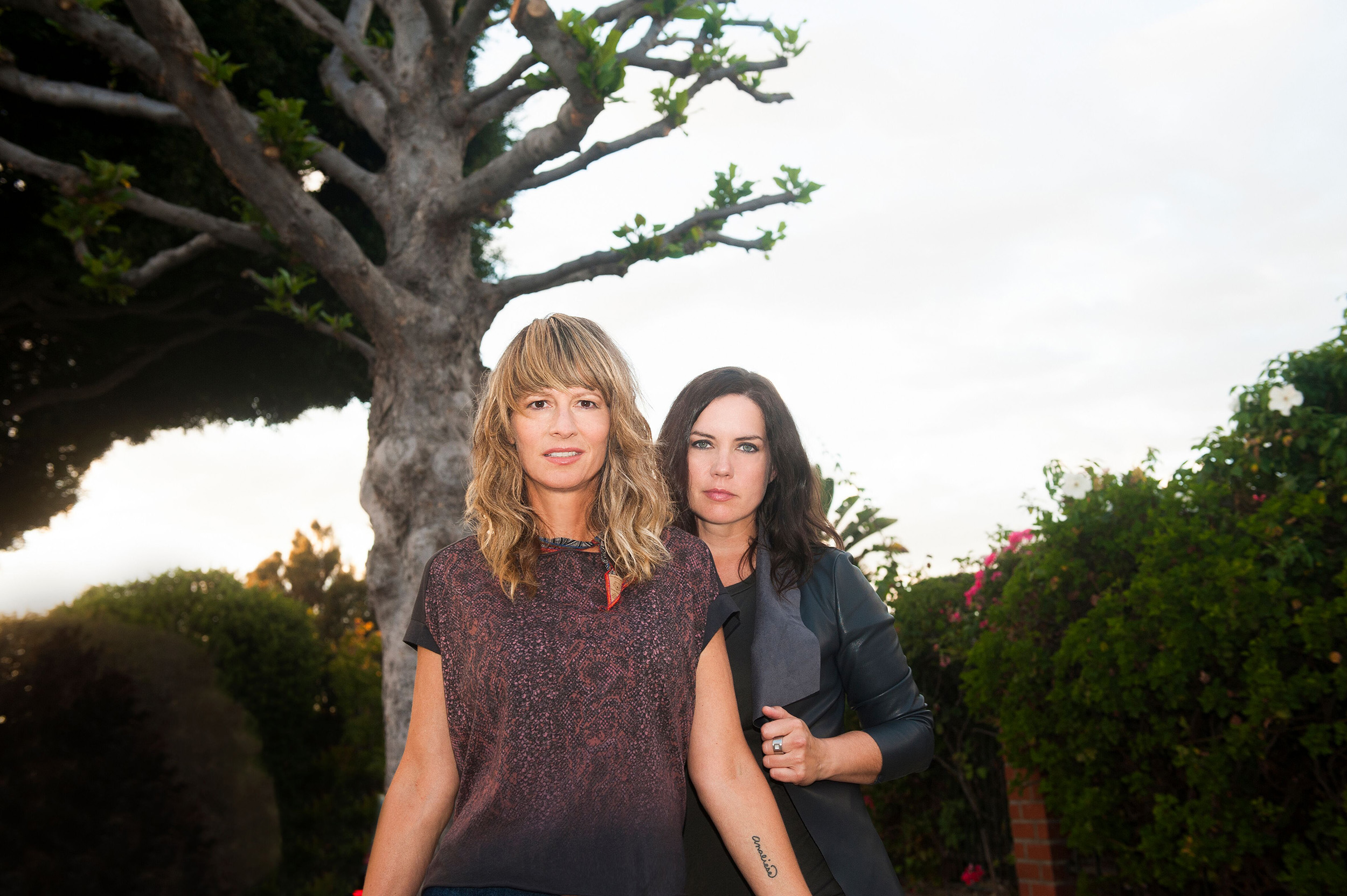 More musical engagement from the female viewpoint, with a very different musical jumping off point. Much loved vocal duo Madison Violetare sharing the stunning new video for the single "TellMe" - shot in Joshua Tree and directed by Jillian Martin, who was recently featured in Adweek's 2018 Creative 100 as an emerging director to watch. In 1999, Brenley MacEachern and Lisa MacIsaac met in Toronto. They instantly formed a band and became a couple. By recommendation of some industry folk, they were told that they should hide their sexuality and their relationship (which they did for many years of their career). So, they ran away to the desert with their guitars in tow and wrote their first record. This video is a glimpse into their adventures and misadventures on that first road trip together.
>
Celebrating 20 years together, the Juno nominated singer-songwriting duo will kick off the Western Canadian leg of the Everything's Shifting tour on April 3rd, before heading over to the UK in May
Their new album, Everything's Shifting, is a collection of 11 original songs recorded and mixed by Hill Kourkoutis and Daniel Ledwell. Released on March 8, 2019, the new album debuted at #3 on the Canadian iTunes Singer/Songwriter chart, #6 on the German iTunes Singer/Songwriter chart, and #34 on the UK iTunes Singer/Songwriter chart. Singles have been featured on Spotify's "New Music Friday," "Folk & Friends", and "ChillFILTR Roots Collection". The band has been garnering attention from RXMusic, MusicLifeMagazine, Canadian Beats, CBC Radio One, SiriusXM "North Americana", Great Dark Wonder, Stingray's "Adult Alternative" & "Pop Adult" channels, and SiriusXM "The Breakdown". Everything's Shifting is available everywhere.
Madison Violet On Tour
Apr 5 - Canmore, AB - artsPlace Canmore
Apr 6 - Calgary, AB - Crescent Heights Community Hall
Apr 7 - Nanton, AB - Auditorium Hotel
Apr 9 - Kelowna, BC - Tess' Place
Apr 10 - Kamloops, BC - McArthur Castle
Apr 11 - North Vancouver, BC - Heritage Concerts - SOLD OUT
Apr 12 - North Vancouver, BC - Heritage Concerts - SOLD OUT
Apr 13 - Victoria, BC - Upstairs Lounge
Apr 14 - Nanaimo, BC - Nanaimo Unitarian Hall
Apr 24 - Halifax, NS - The Carleton
Apr 25 - Halifax, NS - The Carleton - SOLD OUT
Apr 26 - Port Hawkesbury, NS - Port Hawkesbury Civic Centre - Shannon Studio
Apr 27 - Lunenburg, NS - St. John's Anglican Church
Jul 16 - Burlington, ON - Royal Botanical Gardens
Jul 24 - Mount Stewart, PEI - Trailside Music and Cafe
Jul 25 - Mount Stewart, PEI - Trailside Music and Cafe
Jul 27 - Lockeport, NS - Harmony Bazaar Festival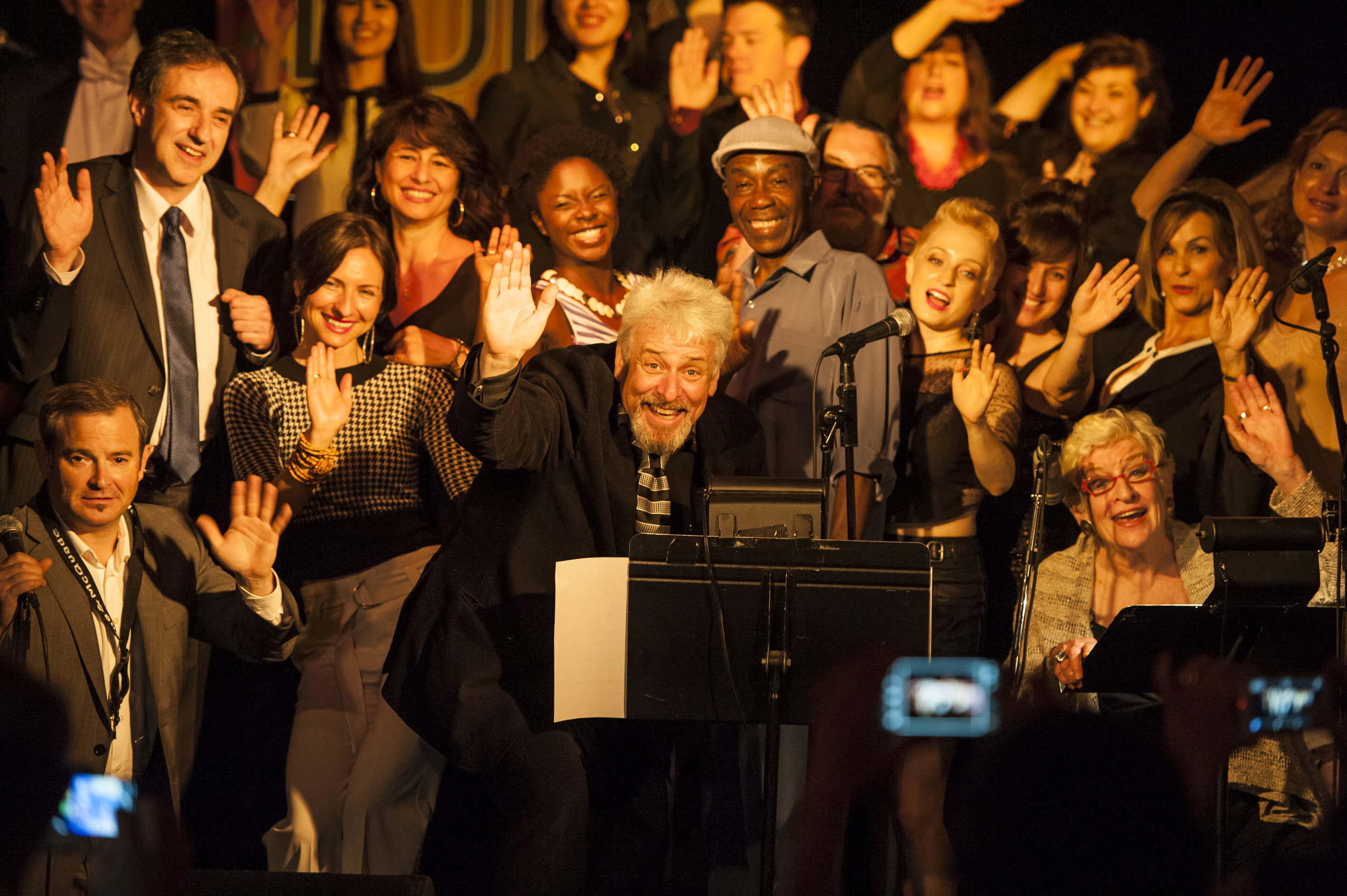 He's at it again. Bringing the music, bringing the fun, bringing the unstinting support.  It's the inimitable Jaymz Bee and this time he also bringing a whole Caravan of Music. It's a fundraising event for The Unison Benevolent Fund, so you know JB will be pulling out stops you didn't know existed. The Unison Benevolent Fund offers financial and other avenues of support to member of the music community in crisis situations.
Jaymz Bee's Caravan of Music is a four hour event where you can explore the various rooms at The Old Mill Toronto, an event space and boutique hotel that Bee refers to as "Hogwarts Chic" (It was opened in 1914 and still has an old-skool charm about it).
For just $40 you will receive a "passport" that gets you into 10 rooms feature 20 bands rotating sets. Stay in one room a while or just see a tune or two. There is also a chill room, an open mic jam and a room showing silent movies with live accompaniment.
This special occasion also features a Gala Dinner from 6-8PM with a special concert that features Tom Cochrane and Friends! Gala ticket holders also have full run of the Caravan that goes to Midnight.
The lineup is:
The Westminster Room
Alex Pangman (8pm and 10pm)
Barbra Lica (9pm and 11pm)
The Balmoral Room
Levon Ichkhanian Levant Trio (8pm and 10pm)
Ted Quinlan Trio (9pm and 11pm)
The Garden Room
Big Rude Jake (8pm and 10pm)
Melissa Lauren and Nathan Hiltz (9pm and 11pm)
The Drawing Room
Lily Frost (8pm and 10pm)
Michael Dunston (9pm and 11pm)
The Chapel
Jay Douglas and Eric St-Laurent (8pm and 10pm)
Bill McBirnie and Bernie Senensky (9pm and 11pm)
The Humber Room
John Finley/Lou Pomanti Trio (8pm, 10pm) 
Barnes/Woldemichael Ethiojazz (9pm, 11pm)
The Victoria Room
Marie Goudy/Jocelyn Barth (8pm and 10pm)
Denielle Bassels Quartet (9pm and 11pm)
The York Room
Silent Movies, live keys!  Ron Davis (8pm and 10pm)
Robert Scott (9pm and 11pm)
The Mill Room
The Willows and George Koller (8pm and 10pm)
Joe Hash (9pm and 1pm) 
 It all goes down April 15 2019.
$200.00 Gala Dinner 6PM / $40.00 Caravan 8PM.
The Old Mill, Toronto.
universe.com/events/jaymz-bees-caravan-of-music-tom-cochrane-friends-tickets-toronto-2DR3LM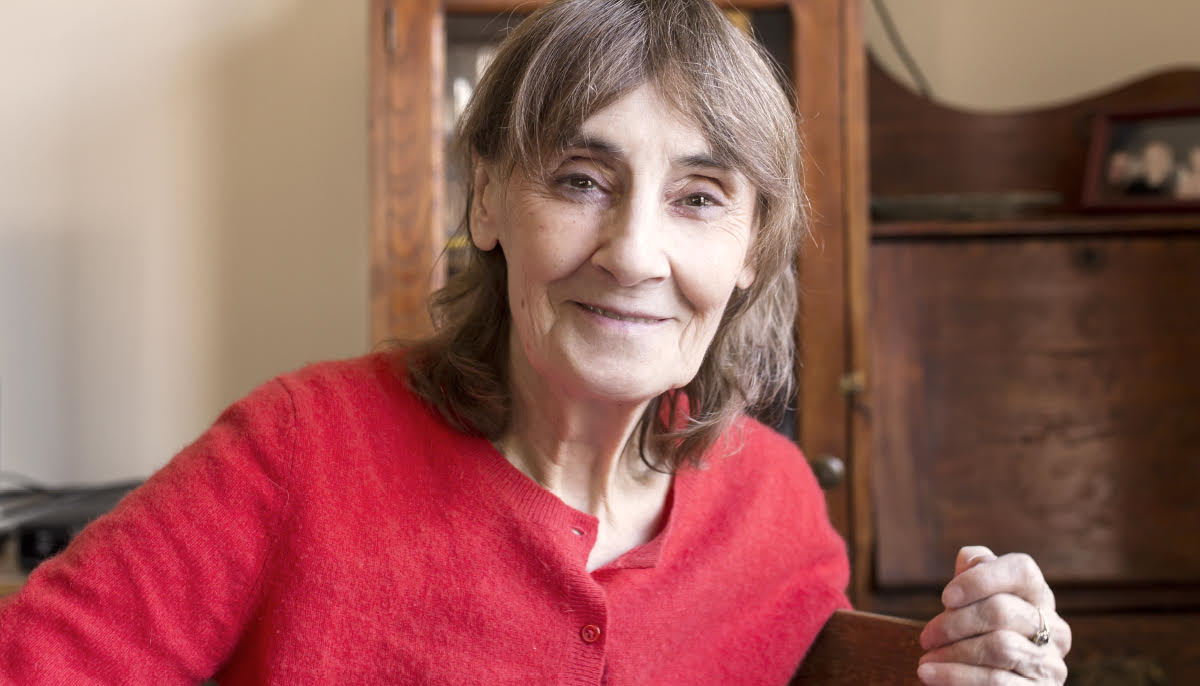 Gonna close out on a personal note. Jane Harbury has been a friend and colleague for lo, these many years. If you have never had the privilege and pleasure of meeting her, this tribute from the Hugh's Room Live website brings the cred and the love.
Jane Harbury has been committed to the Canadian music industry for over fifty years. Her career as a publicist began after tackling multiple entertainment business roles in the late '60s – from managing the Riverboat, an infamous Yorkville coffee house, to working as personal assistant to record producer Brian Ahern, and booking Eastern Sound, the leading Toronto recording studio of the day.
She is the founder of Jane Harbury Publicity (JHP), which has handled publicity for numerous music festivals, productions and venues, one of which is Hugh's Room Live. While this unrivalled ambassador of Canadian music has received numerous awards for her contributions to the industry, we at Hugh's Room Live would like to dedicate an entire evening of music to show just some of our appreciation.
With roots running so deeply into music history, Jane Harbury has made immeasurable contributions to Canadian music, championing innumerable artists along the road, and we've invited them all to come share in the celebration.
Throughout the night, some will perform and some will simply listen. Everyone, however, is here for just one reason. Her name is Jane Harbury, a woman to whom all of us at Hugh's Room Life feel eternally indebted and to so many others across the music industry, feel increasingly fortunate to know. Please join us in this musical celebration for one of the most caring and passionate undercover icons in Canadian music, Jane Harbury.
With others still to come and more we simply can't announce, we are overjoyed that the following artists are confirmed to perform in our Night for Sweet Jane.
Sylvia Tyson, Marc Jordan, Amy Sky, Ian Thomas, Brent Titcomb, Dala, Ault Sisters, Liam Russell-Titcomb, The Good Brothers, and more TBA.
Support live music. Everywhere.