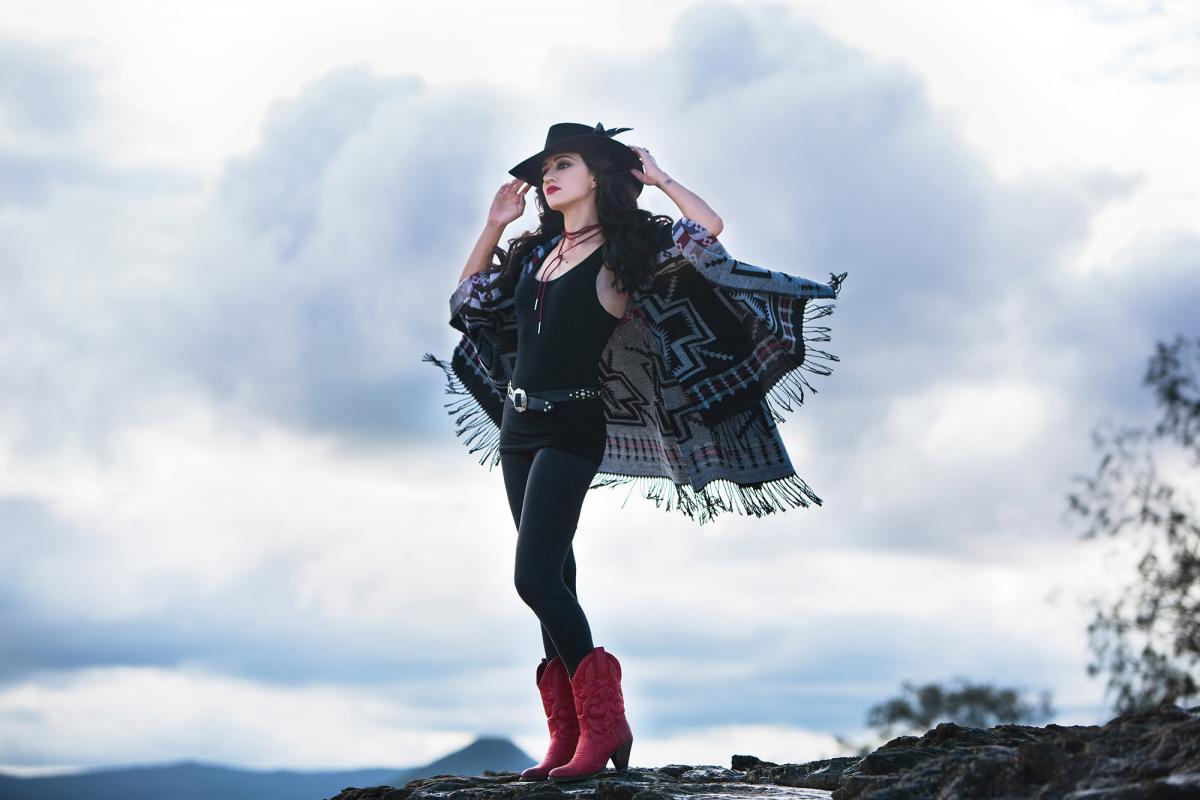 Fri Jan 19, 2018
Happy New Year y'all. It's been said Lindi Ortega has 'the pipes of Patsy Cline with the visual flair of Amy Winehouse,' and she's planning to kick off 2018 with a headline tour making stops across Canada and the US. With more than 30 dates on the books and additional ones sure to be added, the shows will feature a feisty, rockabilly mix "drenched in passion, heartache and country swagger," claims Huffington Post. Additionally, fans can expect to hear new music from Ortega's forthcoming concept LP, which was recently recorded at Battle Tapes studio in East Nashville.
Lindi Ortega "has always been the sonic embodiment of the red cowboy boots she's often seen wearing: a fiery and dramatic take on modern country that's impossible to ignore" (Rolling Stone Country), and her fifth studio record Liberty is no exception. Due out March 30, Ortega wrote roughly half of the twelve tracks solo, and enlisted co-writers Aaron Raitiere, Bruce Wallace, and John Paul White (The Civil Wars) for the rest. The result is a three-part concept album reflecting loss, resurrection, and freedom.
The journey from darkness is told from a crowd of unsavory characters in "You Ain't Foolin' Me" and even a lost love from childhood in "Til My Dyin' Day". Then grief turns to desperation in "Nothing's Impossible" and "The Comeback Kid". However, the tides begin to turn on "Darkness Be Done" and about halfway through, with "Forever Blue", the character makes a choice to follow the light.
The track "Pablo" is inspired by her new husband, Daniel Huscroft. While they performed as a duo on a series of Chris Stapleton arena dates in Canada, Huscroft wore a poncho and grew a handlebar mustache — a look that led to a new nickname and a song title. Liberty concludes with "Gracias a la Vida" from the pen of Chilean composer Violetta Parra. The title translates as "Thank you to Life".
"Even though I always tried to have a silver lining, whether it's by making my songs tongue-in-cheek, or writing some dark lyrics to happy music, there's always been an element of balancing light and dark on my previous albums," Ortega explains. "But this is a full story, and I want everybody to be able to take something away from it at the end of the day."
Recorded at Battle Tapes studio in East Nashville, Ortega and Skylar Wilson (Justin Townes Earle, Rayland Baxter) scaled back the boot-stomping, throwback country approach that she's known for, instead polishing a set of music that reflects her Mexican lineage. Ortega and Wilson — who first bonded over their shared passion for Quentin Tarantino movies — then enhanced the sonic landscape with the help of Country Music Hall of Fame member Charlie McCoy's signature harmonica and Nashville-based band Steelism, drawing on the epic work of Oscar-winning composer Ennio Morricone, who became one of Ortega's musical obsessions during the writing and recording of Liberty.
2018 TOUR DATES
Jan 20 - Regina, SK - The Exchange
Feb 4-11 - New Orleans, LA - Cayamo 2018
Feb 15 - Little Rock, AR - South On Main
Feb 16 - Kansas City, MO - Knuckleheads Saloon
Mar 15 - Swift Current, SK - The Lyric Theatre
Mar 16 - St. Albert, AB - Arden Theatre
Mar 17 - Fort Macleod, AB - Empress Theatre
Mar 24 - Seattle, WA - The Tractor Tavern
Mar 25 - Portland, OR - Mississippi Studios
Mar 29 - Los Angeles, CA - Moroccan Lounge
Mar 30 - San Diego, CA - Soda Bar
Apr 1 - Phoenix, AZ - Musical Instrument Museum
Apr 3 - Austin, TX - Stubb's BBQ
Apr 4 - Dallas, TX - Club Dada
Apr 5 - Houston, TX - McGonigel's Mucky Duck
Apr 12 - Calgary, AB - Festival Hall
Apr 14 - Winnipeg, MB - West End Cultural Centre
Apr 15 - Minneapolis, MN - Dakota Jazz Club
Apr 17 - Chicago, IL - Lincoln Hall
Apr 19 - St. Louis, MO - Old Rock House
Ap 20 - Nashville, TN - 3rd & Lindsay
Apr 21 - Decatur, GA - Eddie's Attic
Apr 22 - Charlotte, NC - The Evening Muse
Apr 24 - Washington, DC - Union Stage
Apr 25 - Annapolis, MD - Rams Head On Stage
Apr 26 - New York, NY - Mercury Lounge
May 4 - Montreal, QC - L'Escogriffe
May 5 - Ottawa, ON - The 27 Club
May 6 - Burnstown, ON - Neat Coffee Shop
May 7 - Kitchener, ON - Centre In The Square
May 9 - Toronto, ON - Mod Club Theatre
May 10 - London, ON - Aeolian Hall
May 11 - Hamilton, ON - Mills Hardware
May 12 - Kingston, ON - Queen's Grad Club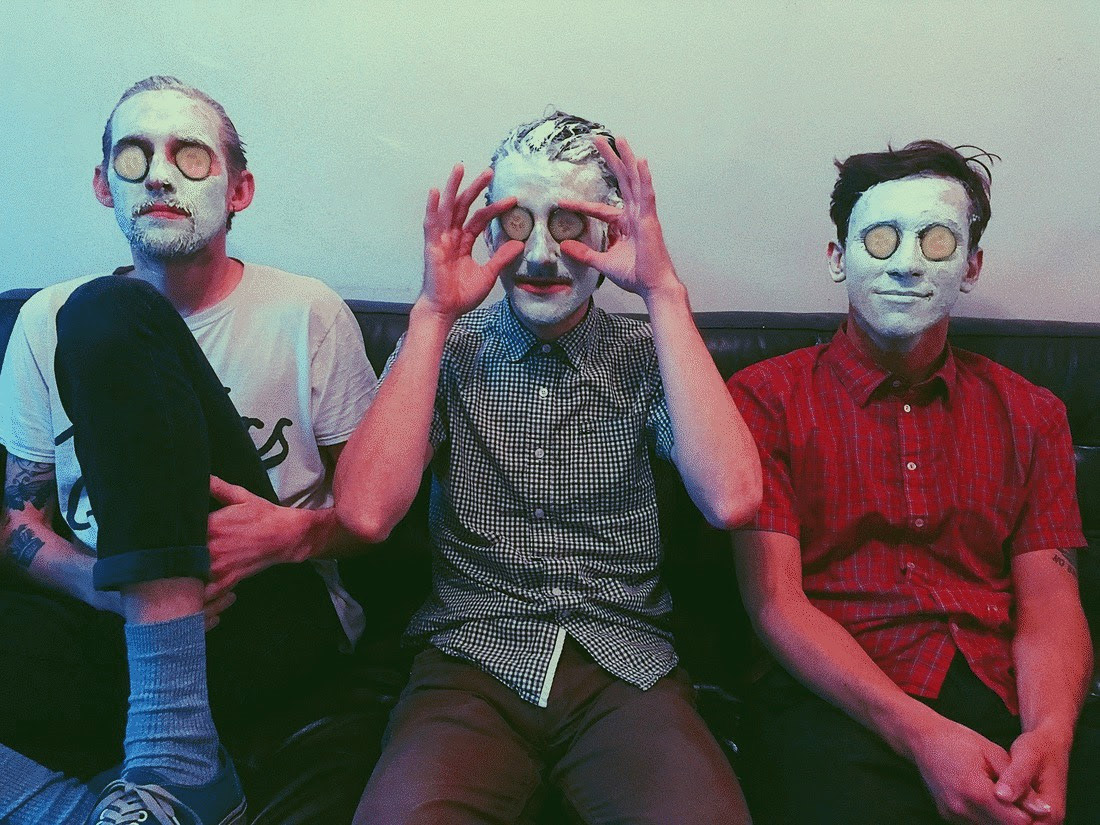 With a skewed sense of romanticism and a fear of wasting youth, Skyler Warren started Bear Call with Nick Moreno late 2014 in San Francisco, California. After recording a self-titled EP, the band's songwriting collaboratively expanded to include Aaron Mortemore. The band blends 60s soul with melodic garage psych creating a sound described as something "reminiscent of a suburban coming-of-age film, replete with internal conflicts, punk ferocity and the hyperactivity of growing up in a stagnant neighborhood". Bear Call's Eric William Mohammed, Skyler Warren, and Nikk Moreno.
Says Warren, The name originated from this road trip with friends and we wondered about this deer call sign. I wondered if they had signs for people hunting bears, as in a "bear call", and I thought that would be a cool band name. So in a way it kind of is a tribute to California, I love it here so much. There's just so much to offer.
"I like playing in a band, I feel like I can never do a singer-songwriter type deal because there's not enough energy in that and it's not as satisfying for me. I was just really excited to start playing with others under the name Bear Call. For the first time since I've been in bands, the songs are finally sounding how I've wanted them to sound in my head when I'm writing them — which is just an extremely satisfying feeling as a musician.
1/30 TBA
1/31 Portland, OR - The Liquor Store
2/1 Seattle, WA - Tacoma Dome
2/2 Vancouver B.C. - 333
2/3 Spokane, WA - The Observatory
2/4 Boise, ID - Android House
2/5 Reno, NV - St. James Infirmary
2/6 Phoenix, AZ - Lost Leaf
2/7 Flagstaff, AZ - Flag Brew
2/8 Tucson, AZ - The Flycatcher
2/9 San Diego, CA - Title TK
2/10 Costa Mesa, CA - The Wayfarer
2/11 Los Angeles, CA - Moroccan Lounge
2/12 2/12 San Jose, CA - TBA
2/13 San Francisco, CA – Amnesia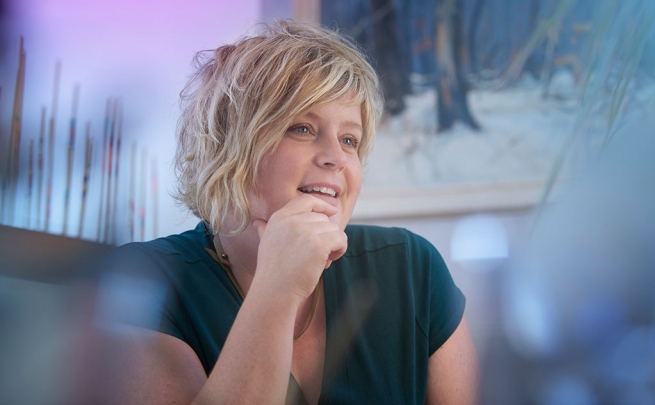 Juno nominated artist Lori Cullen has been performing at Hugh's Room Live since it originally opened its doors.
It's her singing that always draws attention, and partly for the things that it doesn't have. No vibrato, no trendy affectations, no unnecessary melodic ornamentation. Just a pure and uniquely beautiful voice. It started happening in the late '90s at the Free Times Café – an important singer/songwriter incubator for Toronto's resilient acoustic scene. With a natural flair for performing, she honed her skills by hosting the weekly open mic night and cultivated an early fan base of peers in the local music community.
The first Lori Cullen CD came out at the start of a new century. Garden Path reflected a young sensibility informed by her heroes Joni Mitchell and Jane Siberry. Two years later she shifted gears to jazz standards for the well-received So Much. Her third release Uneven Hill focused on original writing and dramatically broadened the scope of her sonic world. Calling For Rain in 2006 brought together all the previous elements to create a hybrid of jazz and pop which became her lasting artistic identity. Largely a collection of carefully curated covers, it was nominated for a Best Vocal Jazz Juno. One of her original tunes on the album won the Colleen Peterson Songwriting Award from the Ontario Council of Folk Festivals.
The late Chris Dedrick, revered leader of '60s chamber pop faves The Free Design, heard Lori on the radio and came to her next gig with an open invite to collaborate. His signature ornate brass and vocal arrangements adorn Buttercup Bugle. It's release in 2007 was celebrated with a live show featuring a 12 piece band and broadcast nationally on CBC Radio. This album also initiated a licensing deal with a label in Japan. Around this time Polaris Prize winner and Arcade Fire member Owen Pallet asked Lori to contribute her distinctive vocals to the second Final Fantasy album.
2011's That Certain Chartreuse presented an eclectic selection of covers by artists as diverse as Gordon Lightfoot and King Crimson, all creatively arranged by herself and her band of stellar Toronto musicians. The music prompted jazz vocal giant Kurt Elling to acknowledge in an interview that Cullen was one of his favorite new singers. Shortly after the album was released she put her career on hold and in 2013 Lori and composer/visual artist Kurt Swinghammer became proud parents.
Ron Sexsmith, who has been a huge fan of Lori's for years, suggested to Kurt Swinghammer that they co-write an album of material specifically for Lori to sing. Sexsmith Swinghammer Songs is the result of a very inspired collaboration, and sure to draw attention, as always, to her voice. Cullen plays Hugh's Room Live Sat. Jan. 27. Doors 6PM/ Music 8:30PM.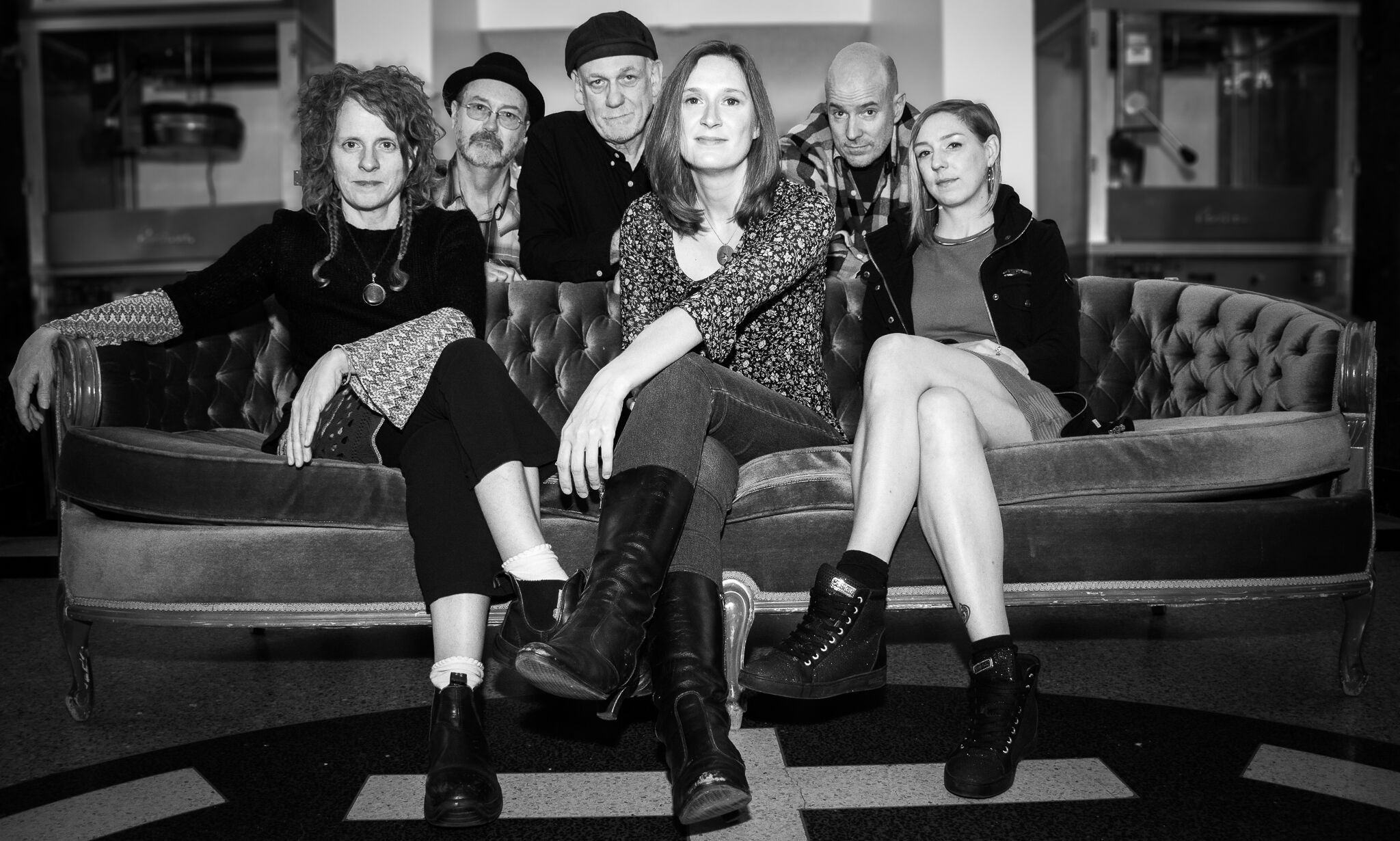 Collette Savard and the Savants are poised to release their self-titled debut album Jan. 26, 2018, marking the official arrival of a bold new project comprised of highly regarded Toronto music scene veterans. Collette Savard and the Savants is available to order through collettesavard.com, iTunes and CD Baby, and the band celebrates its release with a show at Toronto's Tranzac Club on Friday, Jan. 26.
After releasing three independent albums with her former partner, John Zytaruk, singer/songwriter Collette Savard was determined for her next project to expand her scope by connecting with some of Toronto's most experienced, dynamic and creative musicians. The results are a brilliant folk-jazz-blues hybrid showcasing not only Savard's own highly affecting performances, but the contributions of the aptly named Savants: backup singer/percussionist Rebecca Campbell, bassist and producer John Switzer, drummer Martin Worthy, guitarist Tim Posgate, and keyboardist Megan Worthy. Campbell and Switzer worked closely with Jane Siberry for many years, while Martin Worthy was a songwriter partner with the late author/songwriter Paul Quarrington.
Although the album was born out of deep sorrow, stemming from the end of her 13-year marriage and musical partnership, Savard views it as a testament to optimism and empowerment. As the band began jelling, it allowed her to try on some different musical hats, as on the Stax Records-influenced "It Shines," and the Steely Dan-esque " Last Cigarette," which mingle alongside folk-rock gems like "In Over My Head" and "I'm Counting On You Heart." Overall, anyone familiar with Savard's previous three albums will likely be surprised by this new effort, which in the end became precisely her intention.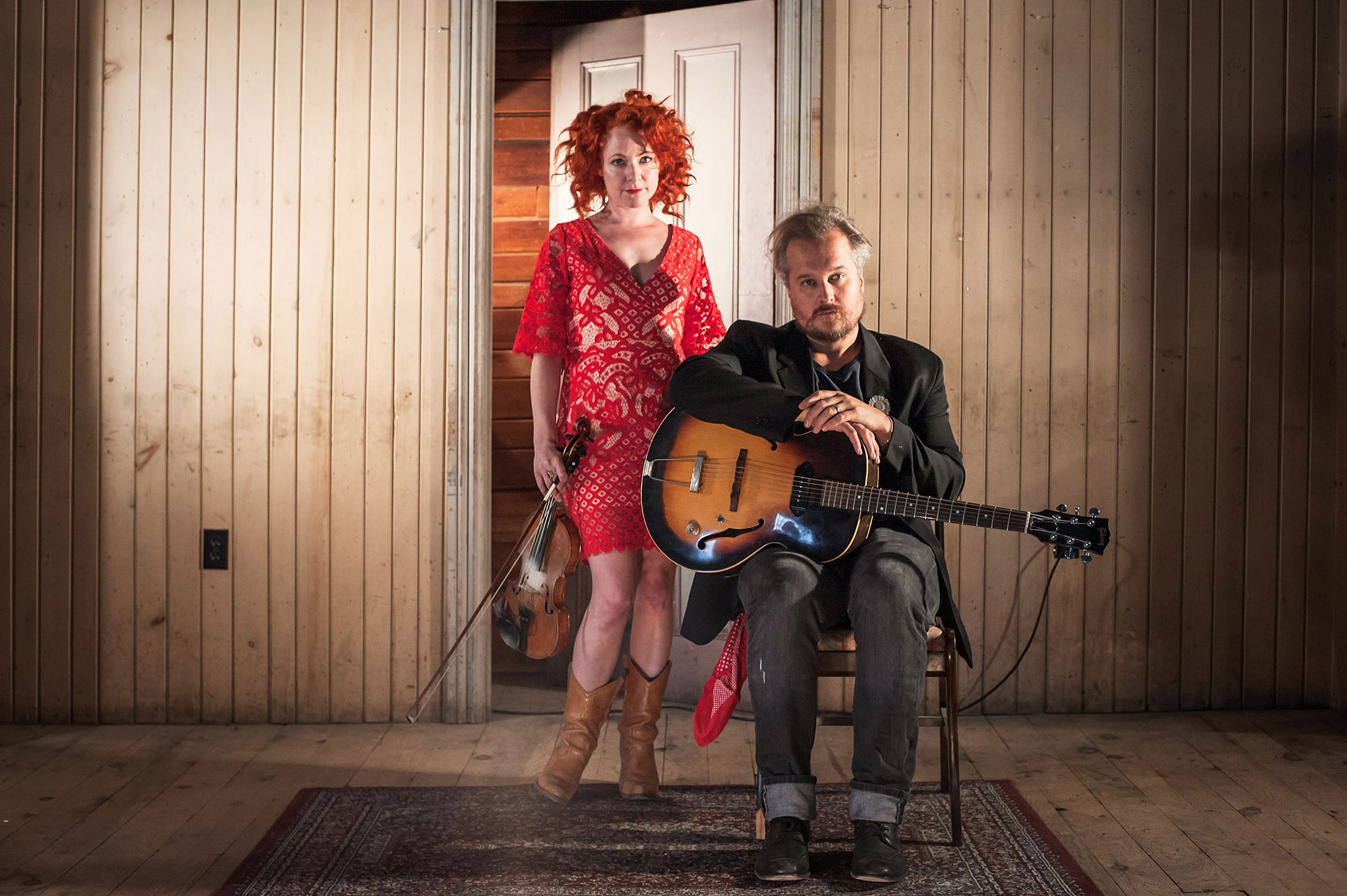 Toronto-based duo Harrow Fair, comprised of Miranda Mulholland and Andrew Penner, begin a four-night run with Ben Caplan in the US, followed by dates with Elliott Brood in Montreal and Boston; and a stop at Folk Alliance in Kansas City. " We expect the shows with Ben Caplan and Elliott Brood to be a beautiful, sweaty mess," shares Penner. " There's a raw energy to our live show that we can't get enough of. " The dynamic group wrapped up an exciting 2017 with the Skydiggers as part of Toronto's Horseshoe Tavern's 70th Birthday celebration. Expect to hear new material from them on the upcoming shows, as they plan to head into the studio to work on the follow up to their 2016 release, Call To Arms. "To tour Canada and Northern U.S in the winter is nuts as it tends to be, you know..cold and at times, a bit dicey, but as we're currently working on our new record we need to try things out in front of an audience." Penner continues; "It's the best way we know if a song is working. the immediate judgement of a paying audience."
In 2017 the band did spend a little time at their favourite studio, Toronto's Revolution Recording, capturing three covers live off the floor - putting the Harrow Fair twist and spin on Chris Isaak's iconic song Wicked Game, Memphis Minnie's When The Levee Breaks (also made famous by Led Zeppelin), and The Rankin Family's Juno award winning single Fare Thee Well Love .
Harrow Fair is Mulholland (formerly of Great Lake Swimmers) & Penner (Sunparlour Players) and what they do is one part stomping songs that echo early country and rock n roll, and the other gritty ballads that sound sweet and haunted. This duo's evocative and rapidly expanding collection of songs, such as Hangnail , The Hunt and Told A Lie To My Heart , are utterly foreign, oddly familiar and deeply gratifying. The group has captured audiences from the UK, Sixthman's RockBoat with The Trews, Red Wanting Blue and Better Than Ezra, Waterstock, Philadelphia Folk Festival, Kingsville Folk Festival, Sawdust City Music Festival, among others.
Tour Dates
January 20 - Boston, MA - Great Scott#
January 27 - Guelph, ON - Royal Electric w special guest Tim Moxam
February 15-18 - Kansas City, MO - Folk Alliance International
April 6 - Stratford, ON - Revival House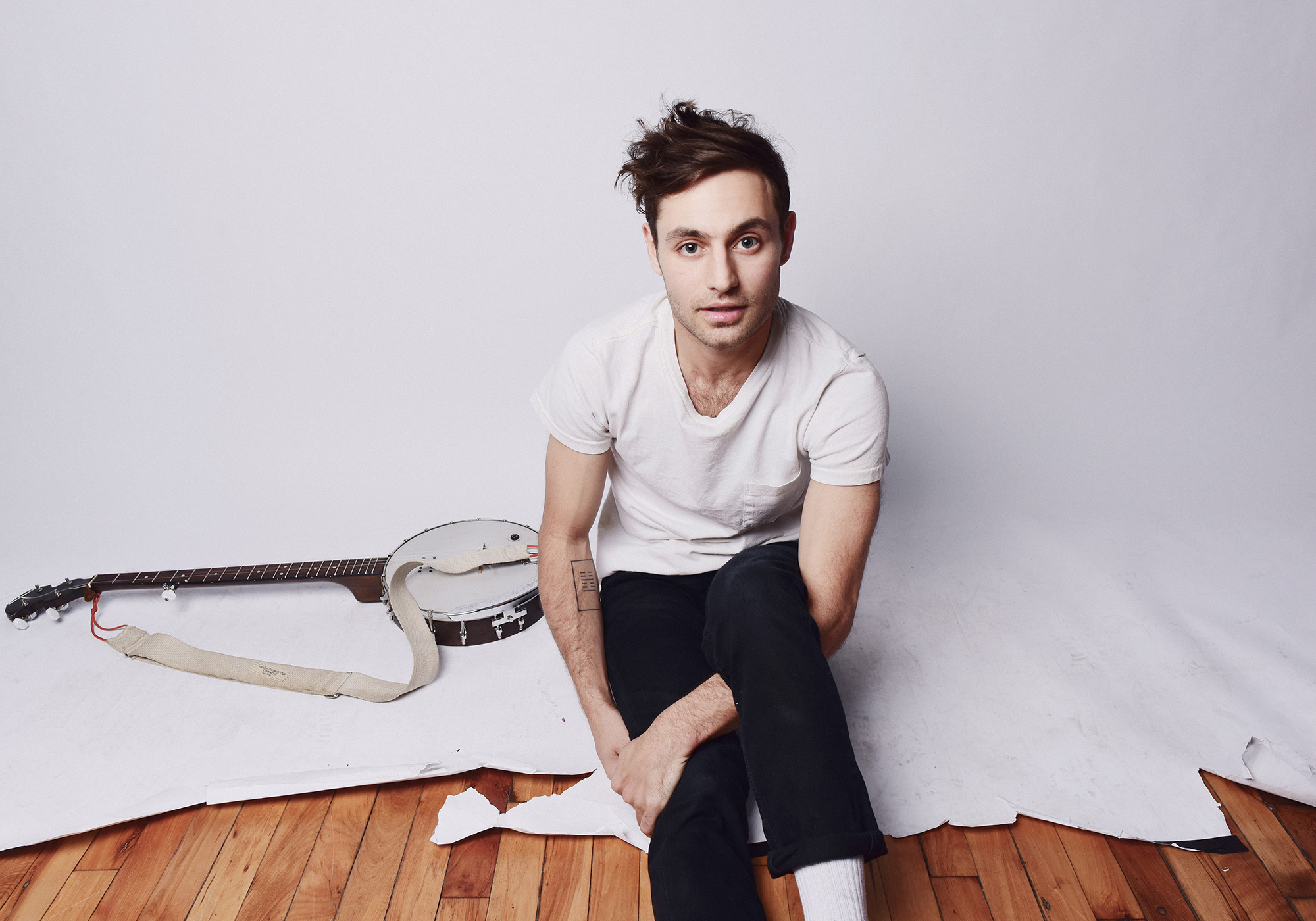 Brooklyn-based project Yoke Lore is the new musical venture of Adrian Galvin, previously of Yellerkin and Walk The Moon. Yoke Lore layers the harmonies of Panda Bear, the soulful beats of M83, and the modern pop of Blackbird Blackbird to tell "the stories of how we are bound," says Glavin. His songs start with the folksy timbre of a banjo and add echoing waves of vocals and percussion to create unforgettable pop music with tactile sincerity and conviction.
After jaw-dropping performances last year in front of packed houses at The Garrison and The Horseshoe Tavern, Yoke Lore is returning to Toronto on January 27 at The Garrison as part of another North American tour. Yoke Lore's latest EP, Goodpain, is out now in Canada via Arts & Crafts.
Galvin grew up in an artistic family, his mother a director and his father an actor and sculptor. He was immersed in painting, photography, and ballet from an early age, eventually finding his first musical passion in the drums. While pursuing music, his artistry in other disciplines has not faltered, even lending his own artwork as the cover of his 2016 debut EP, Far Shore. It received glowing reviews from Consequence of Sound, Pigeons & Planes, The Fader, NYLON , and more. Far Shore achieved over 4 million Spotify streams, 3 Hype Machine top ten singles, and songs from the EP were featured in MTV's The Real World and Netflix's Santa Clarita Diet . Galvin ended 2016 on a fall tour with Elliot Moss and a winter run of dates supporting Handsome Ghost.
When he's not writing and recording new music Galvin can be found teaching yoga or performing with his modern dance company Boomerang in Brooklyn. The physicality of his dance background helps Galvin communicate his message and connect with an audience while performing on stage as Yoke Lore. The live show finds Galvin using his entire being to connect his words and movement in a physical performance of the songs. After kicking off 2017 with shows playing alongside Aquilo, Wild Child, and Urban Cone, as well as at Savannah Stopover and SXSW, Yoke Lore spent most of his spring on the road. He supported Overcoats in the US, traveled overseas for The Great Escape and a UK tour with The Pains of Being Pure at Heart . Last summer, he played festivals on the east and west coasts, leading up to the Billboard Hot 100 Music Festival in August and Emerge Music + Impact Conference in November.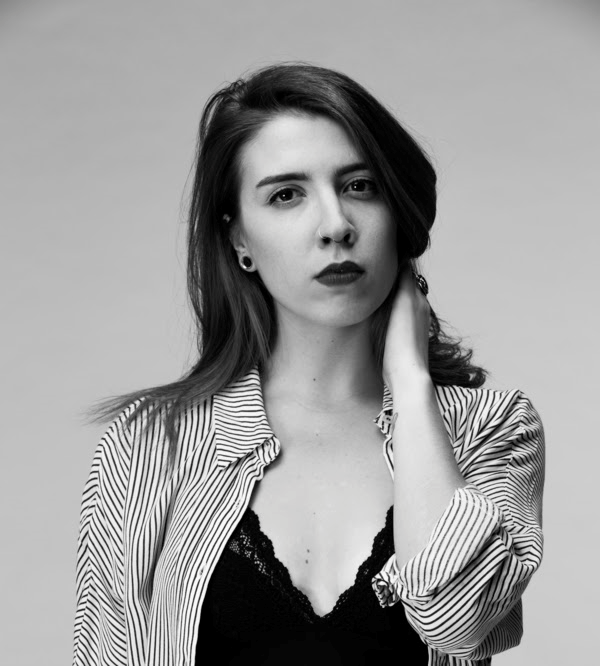 Bits'N'Pieces. Bubbling up Montreal-based singer/songwriter Beatrice Keeler is kicking off 2018 by making her Toronto debut with a series of shows in support of her full-length debut album, Bygone, released last fall through Montreal label Productions Bros. The all-original collection was recorded in the wake of Keeler's 2016 run to the semi-finals of La Voix, Quebec's francophone version of the hit television show The Voice.
Although Keeler charmed the show's viewers by applying her vocal talents to songs by Nirvana and French music legend Charles Trenet, Bygone displays the Kingston, Ontario native's true musical vision that blends a wide range of genres with her distinctive, postpunk storytelling style. Look for her Thursday Feb. 8 at The Burdock and Friday Feb. 9 at The Local
Stirring up buzz even before its release, country singer/songwriter Don 'Beacher' Graham unveils the emotionally charged and muchly anticipated new single "IJust Called Him Dad". Showtime's 7 pm at the Dora Keogh Wed. Jan.24 for an acoustic set from Graham and special guest host Dave Woods of In The Country. Tickets $20 includes the CD.