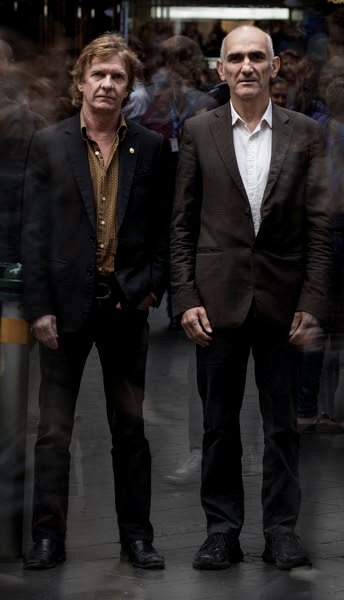 Fri May 12, 2017
Paul Kelly, arguably Australia's preeminent songwriter, will spend the month of May performing intimate shows across North America — his first concerts on this continent since 2013 The tour is in support of Kelly's 2016 release, the uniquely conceived Death's Dateless Night , although he will also be playing songs from an award-winning career that has earned him induction into Australian Recording Industry Association's Hall of Fame and, just earlier this year, being appointed an Officer of the Order of Australia for his distinguished service to the performing arts.
Death's Dateless Night, a collaboration with highly regarded Australian multi-instrumentalist Charlie Owen, contains songs that they have played at various funerals. Featuring a mix of covers, traditional tunes and a few Kelly originals, the album's vibe is actually far from funereal. The spare, stirring set has been hailed as a "powerful meditation on life, death and the mess we make in-between."
Along with Owen, a veteran of several Australian bands including the Divinyls, the shows will also feature Kelly's daughters, Madeleine and Memphis Kelly. The two, who have their own music careers, both appeared on Death's Dateless Night as well.
PopMatters said of Death's Dateless Night, "The power of their renditions does not necessarily come from the sadness or melancholia of the tracks selected. Death's Dateless Night is a funeral album which does not just mourn, but celebrates, hopes, and reminisces." No Depression stated, "Together, Kelly and Owen find the beauty in the end of life by thoughtfully choosing music for celebrating a life well lived."
Critic's accolades have followed Paul Kelly throughout his career. The 1985 breakout album Post was chosen Rolling Stone Australia's Album of the Year. American music journalists started singing his praises when A&M Records put out Paul Kelly and the Messengers' first three U.S. releases —Gossip (1987),Under the Sun (1988) and So Much Water So Close To Home (1989) — and continued on with Kelly's solo outings.
Paul Kelly & Charlie Owen Tour Dates:
May 8 (Monday) :: Toronto ON :: The Drake Underground
May 23 (Tuesday) :: Vancouver BC :: The Biltmore
May 26 (Friday) :: Calgary AB :: Commonwealth Bar
May 27 (Saturday) :: Edmonton AB :: Mercury Room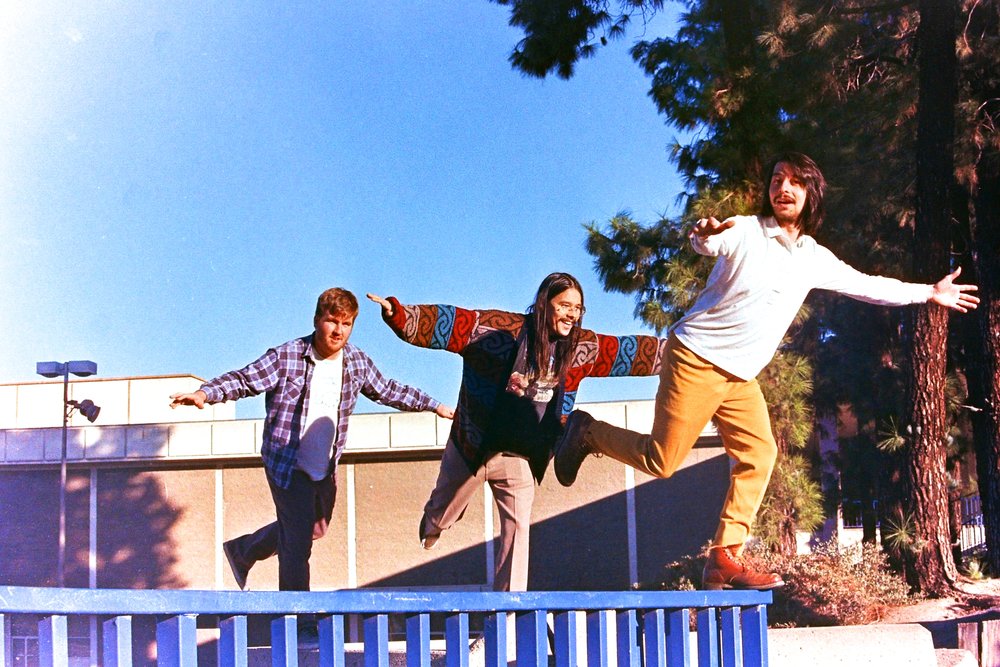 Brainstory is a power trio hailing from dustbowl California which pairs jazz, psychedelia, and soul to create a unique sound that is a vehicle for musical and spiritual expansion.
The band consists of Martin brothers Kevin (guitar, vocals) and Tony (bass,vocals) with Eric Hagstrom on drums. All three were musically spawned from their fathers: Tony and Kevin grew up listening to their father sing the gospel every sunday while Eric was raised on his own dad's massively epic album collection. The three met and played locally as a jazz trio for years until 2014, the year they electrified and became Brainstory. It wasn't long before their original works caught on with audiences and broke fresh new ground in the Los Angeles area. The group found that audiences loved the fresh sound and intuitive improvisational aspects of their recordings and high energy live shows.
With their newest self-titled "mini-album" produced by Chicano Batman's Eduardo Arenas, they forge a new path towards even more progressive and soulful sounds. The record is nuanced with accents of stylings from Shuggie Otis, The Beach Boys, and Herbie Hancock. When they aren't playing under their own name, they all stay busy collaborating and performing with the likes of members of Chicano Batman, Rudy De Anda, Kimbra and other heavy hitters of on the LA music scene. As a band they've shared the stage with Chicano Batman, Helado Negro, the Mild High Club, La Luz, Sheila E. and many others. Brainstory lives on as a force of funky soulful jazz sounds that take the listener to a place of expansion, a place of dancing, liberation, and love.
Brainstory's self titled "mini-album" takes listeners on a voyage inward through the skies of the soul. The journey winds through psychedelic landscapes and untouched terrains of psych-rock jazz leaving its passengers in a cathartic state of euphoria. Humanistic themes such as illusions, desires, and inner contemplation relate the listener back to his or herself in an effort to clear a path of self discovery and enlightenment. The band feels all too much that the word "psychedelic" has lost its true meaning in today's music scene. Instead, the word suggests retro outfits and 1960s nostalgia. Brainstory wishes to remind audiences that psychedelic music is aimed at freeing the mind and soul to explore the depths of existence in this vast universe of being. Y'all are on notice.
The revitalised Hugh's Room hosts DON'T THINK TWICE – SONGS OF BOB DYLAN WEDNESDAY, MAY 24 • DOORS 6PM/ MUSIC 8:30PM • $25 adv/$30 door
Working out on the tunes of the ol' song and dance man are Jon Brooks•Laura Fernandez•Ariana Gillis • David Gillis •Paul James •Tabby Johnson •Bob Wiseman• Noah Zacharin •Russ Boswell (bass) •Blake Howard (percussion)
Each of this evening's performers promises a unique interpretation of well-known and lesser-known works of Dylan. On the occasion of Bob Dylan's 76th birthday, in the year when a songwriter has won the Nobel Prize for literature for the first time, when Dylan's non-stop touring and never ending creativity continues to impress and confound, this is a fine opportunity to wallow in his greatness.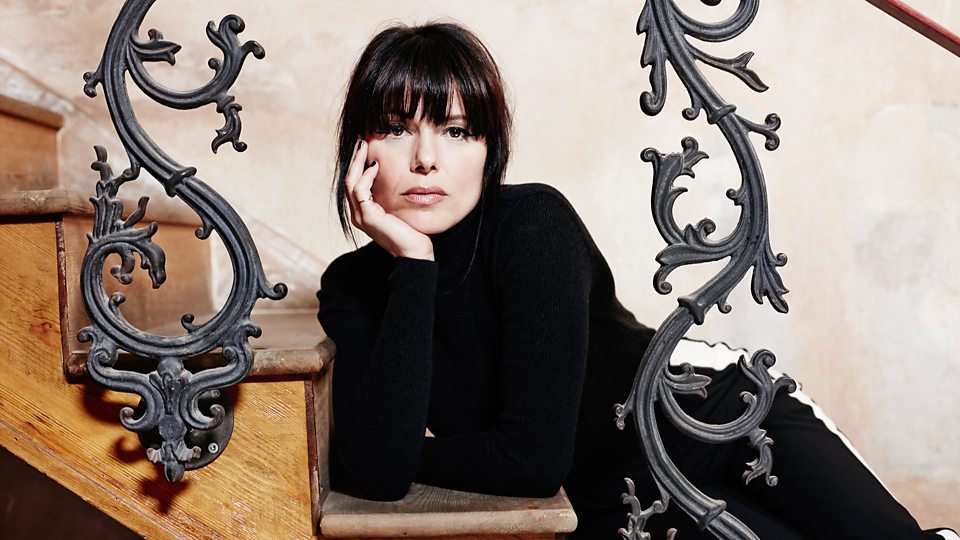 Critically acclaimed Irish singer Imelda May's fifth full-length record, Life, Love, Flesh, Blood, is out on Decca Records. The T Bone Burnett-produced album, May's first new music in three years, is receiving early rave reviews in both the U.S. and Europe. May will celebrate the new release with headlining North American tour dates this summer. She is also performing select dates with Elvis Costello & The Imposters in June.
Rolling Stone Country recently premiered the Women's March-themed video for the track "Should've Been You," hailing it as "empowering." May performed the song on BBC's " The One Show " as well as RTE's " The Late Late Show " in Ireland. She will perform the track on "The Graham Norton Show" later this month.
May also performed the album track "Black Tears" on " Jools Holland's Annual Hootenanny " on New Year's Eve. Her performance was the most-watched segment of the evening with 400,000+ YouTube views to date, plus it is the second most viewed video on the BBC Music YouTube Channel since October.
Produced by the legendary T Bone Burnett, the new album marks a new direction for May who recently ended her marriage of eighteen years, making Life, Love, Flesh, Blood her most autobiographical record to date. The album features contributions from guitar hero Jeff Beck and piano maestro Jools Holland , as well as an accomplished group of backing musicians including the core trio of guitarist Marc Ribot (Tom Waits, Elvis Costello), drummer Jay Bellerose (Elton John & Leon Russell, Ray Lamontagne) and bassist Zach Dawes (The Last Shadow Puppets, Mini Mansions), the same band that recorded Robert Plant and Alison Krauss' Raising Sand.
Her previous records have seen success both in the U.S. as well as in Europe. The Los Angeles Times commented on her previous work, "Ireland-born Imelda May's career is fostered by paying homage to legends like Buddy Holly and Johnny Cash and, more importantly, furthering rockabilly's cross-pollination into New Orleans jazz, delta blues and amp-splitting punk aggression."
The current collection once again pus us right in May's living room with that voice full of roots rock from another time. Like the Blue Jays lineup, she swings for the fences every time by belting it to the back row, occasionally bunting one down to a breathy whisper.
The rebel inside inspired video for 'Should've Been You' turns an individual hurt, "What I wanted was just too much," into a statement of solidarity in uncertain times.
IMELDA MAY LIVE
* with Elvis Costello & The Imposters
June 20 Richmond, VA Richmond Raceway Complex*
June 21 Charlotte, NC Charlotte Metro Credit Union Amph.*
June 22 Vienna, VA Filene Center at Wolf Trap*
June 24 Boston, MA Paradise Rock Club
June 25 Philadelphia, PA Union Transfer
June 27 New York, NY Webster Hall
June 28 Toronto, ON Danforth Music Hall
June 30 Chicago, IL Park West
Winnipeg's politico rockers Figure Walking are celebrating the release of their debut album with the new video for " Submarine" and the addition of Western Canadian tour dates to current spring and summer tour route.
Directed by Winnipeg actor and photographer Kristian Jordan and Figure Walking drummer and Film Master's candidate Rob Gardiner the video for " Submarine" captures "the treacherous aftermath of winter, the beauty of Spring - the ugliest season - and the murky tension of painfully average people living as well as we can under circumstances outside of our control," says Greg MacPherson. "So many mothers, sisters, and daughters suffer violence and oppression from the men closest to them. 'Submarine' relates that suffocating reality to the waters and winters of Winnipeg."
Figure Walking is the two-piece of Polaris Music Prize nominated songwriter Greg MacPherson and drummer Rob Gardiner. Based in Winnipeg, infamous as Canada's coldest, most racist city, they have taken social criticism and justice to heart with The Big Other. Out on Disintegration Records, The Big Other accomplishes the rare feat of presenting big ideas on a foundation of dance beats, electric guitar, and storytelling. The jagged, arthouse post-punk of "Submarine" and "Spring Thaw" demand movement. "Blue World", with its gauzy swells of aquatic guitar, thumping bass lines, and vivid soundscapes, is a hopeful anthem to reconciliation and possibility. "Singapore", puts the average hot-blooded North American on a plane dropping into the Pacific, where lust and the no longer exotic combine in the celebrity image of Janet Jackson and a renewed 30 something romance.
If there's a mission statement drilled into The Big Other, it comes at the surprise ending of "Funeral", a swirling barrage of cheerleading gang vocals that command, "let's just try to celebrate, dance until this all makes sense." In MacPherson and Gardiner's own words, "Figure Walking is our attempt as artists to focus on who we are in the present and to take ownership of what we're bringing into the world, with an eye on a better future."
FIGURE WALKING TOUR DATES
Apr 28 - Guelph @ Van Gogh's Ear
Apr 29 - Kingston @ the Mansion House
Apr 30 - Toronto @ Trazac (5pm show)
May 2 - Hamilton @ Casbah (early show)
May 4 - Quebec City @ Alejandro's
May 5 - Trois-Rivieres @ Microbrasserie Le Temps d'une Pinte
May 6 - Montreal @Bistro de Paris
May 7 - Windsor @ Phog Lounge
May 18 - Kortrijk, BE @ TBA
Jun 21-25 - Calgary, AB @ Sled Island
Jun 30 - Saint John, NB @ Festival
Jul 1 - Saint John, NB @ Festival
Jul 26 - Saskatoon, SK @ Vangelis
Jul 27 - Edmonton, AB @ Buckingham
Jul 29 - Calgary, AB @ Nite Owl
Aug 10 - Winnipeg, MB @ The Good Will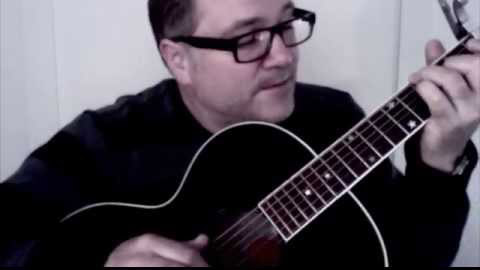 Blair Packham 's got a new cookie out and that's really saying something, pure pop fans. Having first burst onto Canadian radio and music video TV as the lead singer of 80s power pop stalwarts The Jitters, Blair later released two strongly-reviewed solo albums before shifting his focus to composing music for TV and films, teaching songwriting at the post-secondary level and in numerous special event workshops, and co-hosting a long-running major market weekly radio show about music ("In the Studio" on the Bell Media talk radio network).
Now, 13 years after his last release (2004's "Could've Been King"), Packham has returned to the role of recording artist with a collection of clever, catchy, at times poignant and always satisfying songs, titled "Unpopular Pop."
Without further ado, the man himself: "I'm back, but not literally—I'm not seeking revenge on anyone or anything, honest! But it's true that I've been on a bit of a tear in the songwriting department lately," the critically acclaimed artist admits. "No one has ever accused me of being prolific, and yet somehow I've found myself in the middle of my most productive period ever. Suddenly, I'm writing more—and better—songs than I ever have before, and I'm excited to share them with the world,"
Playing, producing and engineering the tracks in his home studio, Blair also called upon some respected peers and friends to bring some additional magic to the mix.
"I'd write and record the songs up to a certain point, and then ask Mark Kelso ( Michael Bublé, Bonnie Raitt) to record some drums. Then I'd ask Maury LaFoy (Jann Arden, k-os) to play bass, or Simon Kendall (Doug & the Slugs) to play Hammond organ or piano. It's a real luxury to have such top-notch players more than happy to get involved," says Blair.
A couple of the songs ("Don't Know Why" and "Loved By You") feature the debut of a one-off/twin star vocal duo calling themselves 20 Years From Stardom: none other than Ron Sexsmith and ex-Barenaked Ladies' frontman Steven Page.
While rarely overtly mixing politics with his art, the (if you will) Trump-card track "Enough Is Never Enough" features bigly help from Odds' frontman Craig Northey, who co-wrote the words—about an unidentified decadent narcissist Tweeting away madly in a luxury suite in the middle of the night. Northey, who has been a key collaborator of Blair's on previous projects, also contributed backing vocals and a rollicking double-lead guitar solo that recalls The Beatles' "And Your Bird Can Sing," a psychedelic pop gem if there ever was one.
The Beatles are a touchstone for Blair, and although he's had many other influences over the years, from John Prine to XTC to Jules Shear, the Fab Four ("especially the period from 1965 to 1967") loom large for him.
"My dad asked me, many years ago—he died in 2003—what kind of music I was making. I tried to explain that a lot of it was Beatle-esque, power pop, with big guitars and catchy choruses—the kind of music that appeals to people like me. My dad had a pretty good take on it: 'So…it's not designed to be the kind of pop that sells millions of records? Like, it's 'unpopular pop?' I thought he nailed it, actually. So thanks, Dad, for the album title."
Unpopular Pop goes public Thursday, May 18 - 7:30pm The Pilot 22 Cumberland Street, Toronto. Special Guests The Jitters.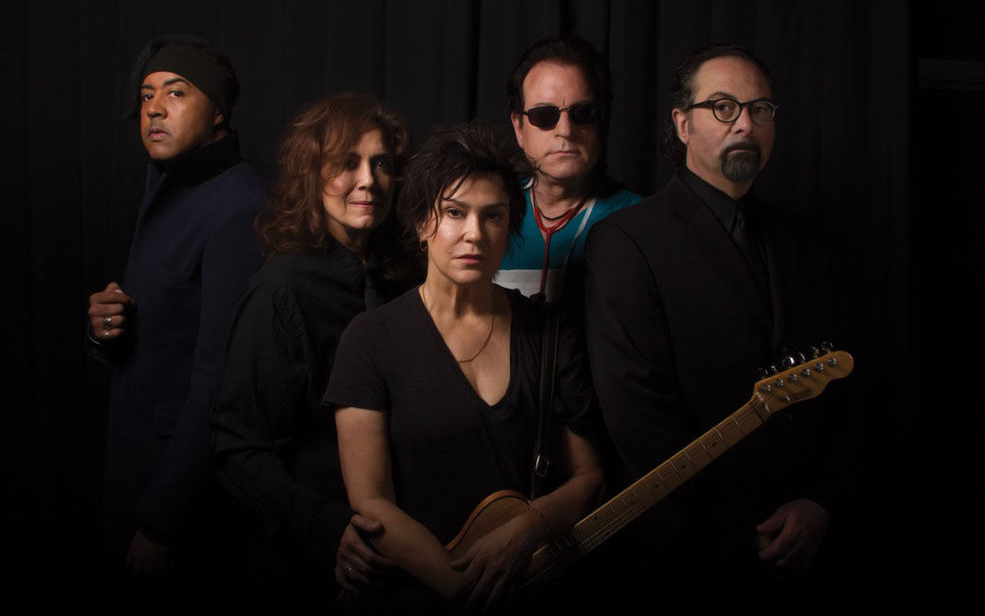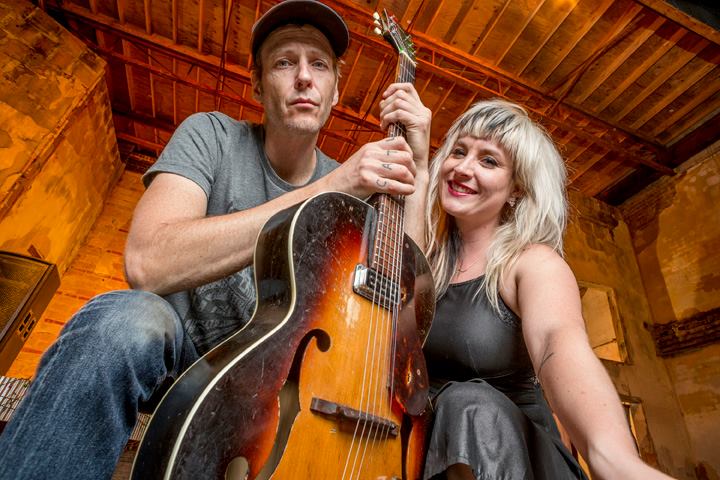 Live in The 6ix, Prince's original band The Revolution plays The Phoenix Sun. May 21, excellent double bill of Boss Hog and Catl light up Lee's Palace Thurs. May 18 and hard hitting local blues crew Root Magic turn on Dora Keogh Fri. May 19.