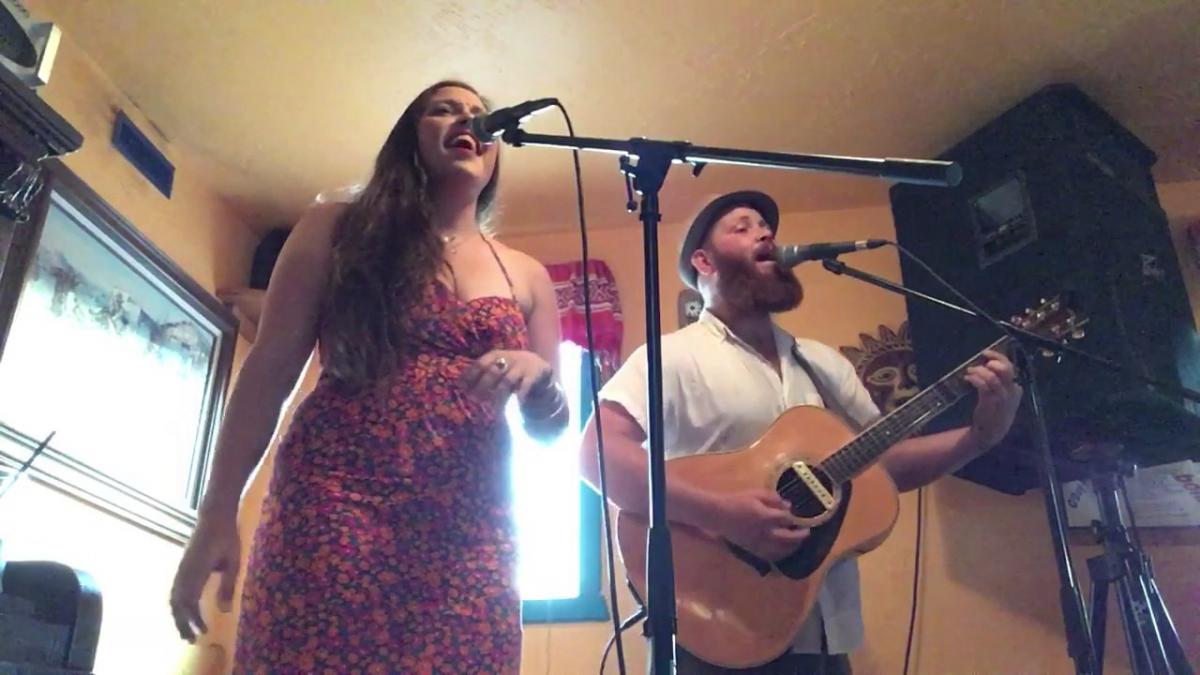 Fri Dec 01, 2017
Canadian folk singer, songwriter and social activist Piper Hayes celebrates the launch of her new full-length recording titled 'Piper & Carson' with two album release concerts in Ontario. The first show is inHamilton at This Ain't Hollywood on December 7, and the second is in Toronto at The Dakota Tavern on December 8.
Nowadays, Hayes performs and writes closely with her partner Carson Ritcey-Thorpe and, after a 2017 western Canada tour, many prime showcases at Folk Music Ontario, Folk Alliance International and South East Regional Folk Alliance (SERFA), they have become beloved darlings of Canada's folk music scene. First single "For All We Know" is about the celebration of life and death. Hayes states, "It is important to seize the moment. To live fully we must embrace life's unknowns, because for all we know…we only get one chance."
'Piper & Carson' will be available via Hayes' website, at shows, Bandcamp and iTunes with the official release date December 8. The album was recorded live off the floor at Thorpe's Organic Produce farm in Millgrove, ON (near Hamilton) in the summer of 2017. It was captured in the living room of the century-old Ritcey-Thorpe family farmhouse, with Toronto multi-instrumentalist Chris Bartos as producer (Kaia Kater, The Barr Brothers, Jonathan Byrd). It features Piper Hayes (lead vocal, rhythm guitar), Carson Ritcey-Thorpe (vocals, lead guitar), Kevin Neal (pedal steel), Leah Ritcey-Thorpe (backup vocals) and Chris Bartos (upright bass, piano, electric and acoustic violin, electric guitar, Moog, vocals).
'Piper & Carson' reflects the couple's last few years together, and it is an album that they encourage people to listen to start to finish. It comes complete with lyrics and a detailed booklet insert, which includes stunning images taken at the farm by renowned Toronto photographer Lisa MacIntosh. "Carson's sister Leah did a drawing of us as two lil' manatee merpeople. I liked the drawing so much, we used the caricatures for the album cover. I love when albums are a complete experience and include lyrics and messages from the artists. I want 'Piper & Carson' to grab people with not only the music but also with the total artistic package," says Hayes.
Blues artist Terra Lightfoot is sharing a new music video for the single "Norma Gale". With a compelling narrative and simmering arrangement that builds from subdued organ chords to an explosive refrain, the song pays tribute to the eponymous Nashville songwriter. The video further details Gale's journey through the 1970s Nashville music scene with photos and imagery from her life. The video premiered today via The Boot.
WATCH AND SHARE "NORMA GALE" HERE
Lightfoot explains the poignant story behind the song: " I was inspired to write this song after meeting a Canadian woman named Norma Gale who was a near-famous country star in the 1970s. She played all over the world but specifically had a great following in Nashville, played with Loretta Lynn and Conway Twitty. This song is one of my first songwriter songs, I'd say. It chronicles the life of Norma as a musician in the '70s, and trying to bring up her young son while she's gunning for sustainable success. I kept in touch with Norma and her son and let them know when I finally made it to Nashville to do some writing, but unfortunately, she had passed away two weeks earlier."
Produced by Gus van Go and Werner F (Arkells, Sam Roberts Band, Wintersleep), New Mistakes is a heady journey. As poignant as it is rollicking and vulnerable as it is rowdy, it cruises long and sometimes lonesome highways that lead everywhere from brokedown dive bars and endless prairie skies to mountain ranges and the Mojave Desert. Built around Lightfoot's killer live band, the session impresses on all counts. It's Lightfoot's hungriest and most raw album to date, able to mesmerize with graceful melodies one moment, and step into the ring to deliver a hurricane of hooks or a heart-wrenching chorus the next, a soothing caress, an arousing whirlwind. 
WATCH AND SHARE "PARADISE" HERE
Having just completed her first tour in Japan, Lightfoot is now on the road in Australia and will return to Canada later this month to continue supporting Whitehorse before heading to the UK on tour. The acclaimed songwriter and performer will close out a five-country world tour that began in September with a performance at Massey Hall on December 8 with Whitehorse. 
TERRA LIGHTFOOT ON TOUR
Nov 30 - Edinburgh, UK - The Leith Depot
Dec 1 - Suffolk, UK - Easton Farm Park
Dec 2 - Ullapool, UK - The Arch Inn (solo)
Dec 8 - Toronto, ON - Massey Hall
Jan 12, 13 - Hamilton, ON - McMaster LIVElab
Jan 20 - Halifax, NS - In The Dead Of Winter Festival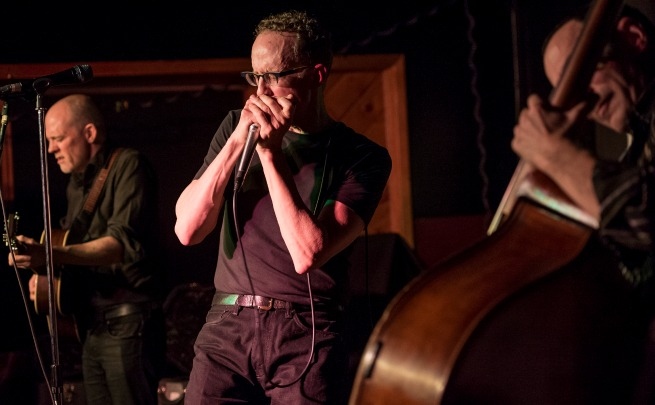 Carlos del Junco plays the harp like no other, plain and simple. Since the age of fifteen he has worked feverishly to be one of the top harmonica players. He's recorded four solo CDs and two CD's with his acclaimed band, The Blues Mongrels. He has won the Canadian Maple Blues award, recognizing him as the best harmonica player in Canada, eight times! Carlos also had two Juno nominations for two of his CD's. The way he plays makes one wonder if the harp is an extension of his body. His trademark: Ripping, intricate solos. Carlos is a versatile musician who has mastered a multitude of genres, including, jazz, ska, and blues. He has also completed a number of highly successful Canadian and European tours.
Simultaneously sophisticated and raw, his playing blurs the boundaries between blues and jazz (hence the name for his band "The Blues Mongrels"). The emphasis is on blues, but Carlos and his band are not afraid to merrily traipse off in other directions delivering a seamless fusion of New Orleans second line grooves, swing, Latin, hip-hop or ska melodies, to swampy roots rock.
Born in Havana, Cuba, del Junco (loosely translated "of the reeds") immigrated with his family at the age of one. He bent his first note on a harmonica when he was fourteen, making his debut with his high school math teacher at a student talent night. In his early 20's del Junco was immersed in a visual arts career; he graduated with honours from a four year programme, majoring in sculpture (click here to see photos) at the Ontario College of Art. Sculpture has definitely had an influence on his outlook on music: "Music is just a different way of creating textures and shapes."
Playing a ten hole diatonic harmonica, Carlos has developed the unique ability to play chromatically by using a recently developed "overblow" technique taught to him by jazz virtuoso Howard Levy. Overall, this approach to the diatonic harmonica, although much more difficult to achieve, is in many ways more expressive and communicative than the mechanized tone produced by the chromatic harmonica . Carlos is one of the few pioneers of this overblow method, bringing musical credibility to what has still been considered by many in the music industry – a fringe folk instrument. The sophisticated sound produced by del Junco is at once sensitive, soulful, and sexy while never forgetting the rawness inherent in blues music. Carlos and crew roll into Hugh's Room Live, Sat. Dec.8 to harp on the blues with an 8.30 pm start.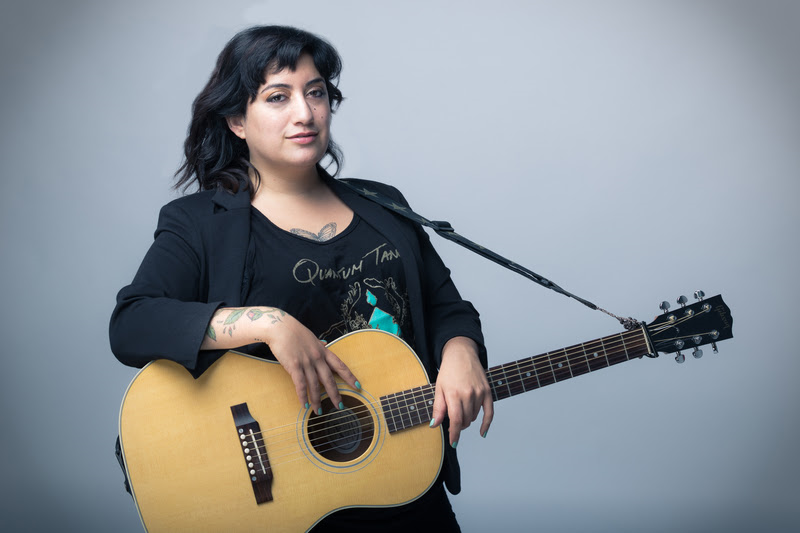 Singer/songwriter Winona Wilde has released a new video for "Pincushion Soldier," the song that earned her the 2017 Ontario Arts Council's Colleen Peterson Songwriting Award .
Watch it HERE .
The North American tour began Nov. 21 in Portland OR, with good reviews along the way. Canadian stops scheduled in Vancouver, Vernon, Nelson, Sudbury, Ottawa, Toronto and Peterborough
"Pincushion Soldier" is just one of many standouts on the Toronto-based independent artist's acclaimed latest album Wasted Time, released Oct. 6. The new record observes the world with both biting wit and heartbreaking honesty, an approach that echoes some of country music's greatest composers, such as Townes Van Zandt and Billy Joe Shaver. It's no surprise then that she was named a winner of the 2017 Kerrville (Texas) Folk Festival's New Folk competition.
However, what is revealed in the music tells only part of Winona Wilde's story. A child of Iraqi parents, she was born Noosa Al-Sarraj and became infatuated with playing classical music on piano at a young age. At the same time, her country music-loving nanny planted the seeds for her future devotion to artists like John Prine, Hank Williams and Loretta Lynn, and by her teens, she discovered a natural ability to write songs in a similar style.
Al-Sarraj produced Wasted Time herself, working at engineer John Dinsmore's Toronto studio, Lincoln County Social Club. She played most of the instruments herself as well, with contributions by, among others, Alan Mackie on upright bass, Sean Conway on electric guitar, Elise Boeur on fiddle, and Sarah Jane Scouten on harmonies and fiddle. In fact, Al-Sarraj cut the basic tracks live, accompanied only by Mackie, in a single 10-hour session.
The songs capture Al-Sarraj's musical philosophy of "trying to strike a balance between freaking people out and speaking directly to their hearts," from "Pincushion Soldier," an aching lament for a woman afflicted with post-partum psychosis, to " The Night That Joel Got Shot," a modern gender reversal of the traditional murder ballad. A cutting sense of humour is revealed on "Chick Singer," a song that every female musician will immediately identify with through its sing-along chorus of, "You've got to work twice as hard, be twice as good, and get paid half as much as you know you should."
As a fiercely independent artist, Al-Sarraj certainly understands the rules of the game. But along with the many friends and allies she has made around North America, she's become committed to the cause of making country music that sounds both old and new… and looking good while doing it. There's a lot to like about her fiesty approach to a classic genre, with its nods to Lucinda Williams and Miranda Lambert.  
WINONA WILDE 2017 Tour Dates
11.21 :: The White Eagle :: Portland, OR
11.22 :: The Green Frog :: Bellingham, WA
11.23 :: Wise Hall Lounge :: Vancouver, BC
11.24 :: Ceatani House Studio :: Vernon, BC
11.25 :: Coddiwomple Sessions :: Nelson, BC
11.29 :: Warming Room :: Minneapolis, MN
11.30 :: Fromagerie Elgin :: Sudbury, ON
12.1 :: Live! on Elgin :: Ottawa, ON
12.2 :: Burdock :: Toronto, ON
12.3 :: House Concert :: Peterborough, ON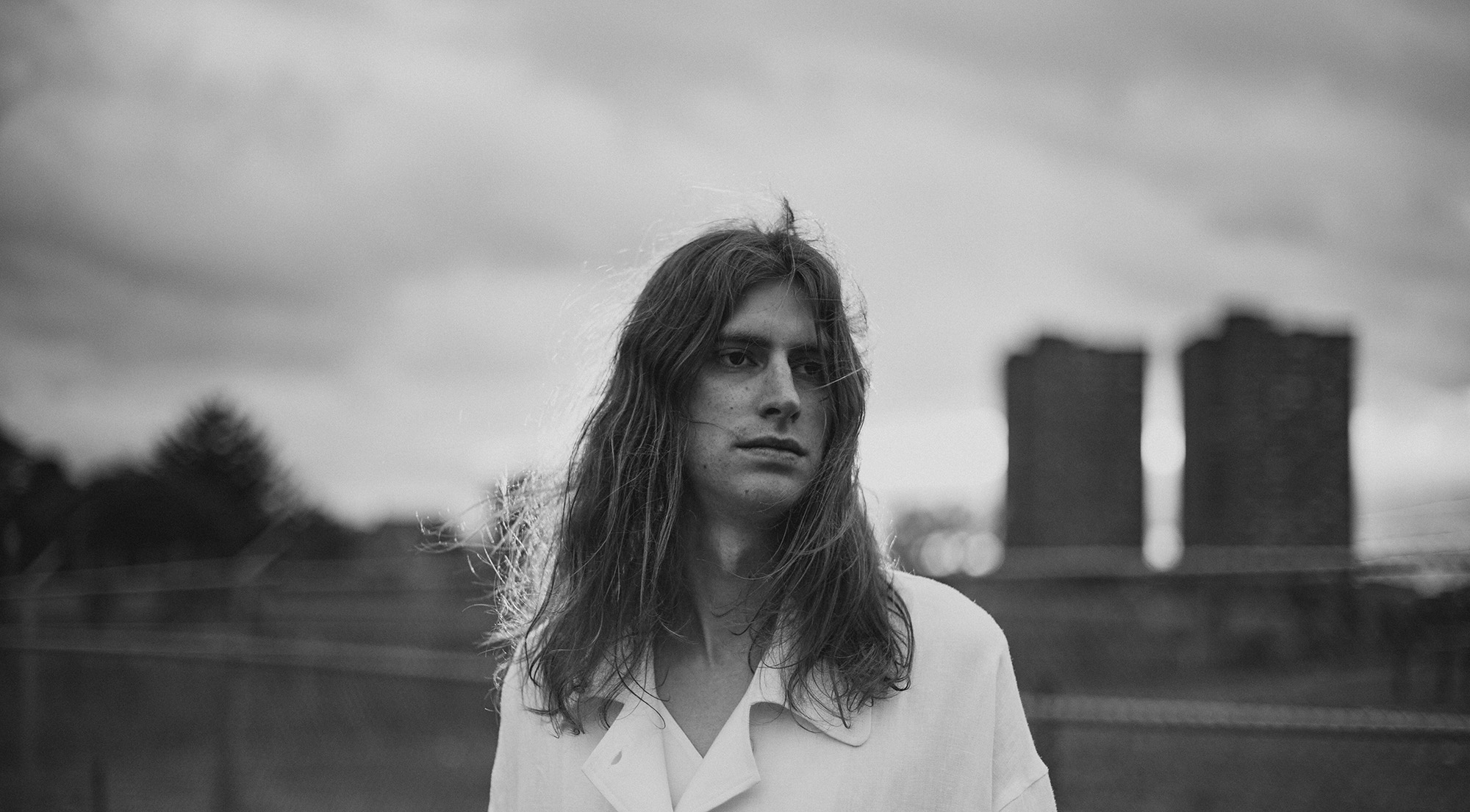 Whew. Altrock heartthrob Taylor Knox is wrapping up a whirlwind of a year that saw him release his debut full-length LOVE (Cadence Music), along with playing top-notch festivals Reeperbahn, Ottawa Blues Fest, Halifax Pop Explosion, among a string of headlining dates. To cap off the year, dude brings more music for the fans, two live performance videos, courtesy of Indie88, for "Saturday" and"Didn't Even Try", directed by Peter Dreimanis of July Talk.
On working with Knox, Dremanis says, " Having lived in the same Toronto neighbourhood as Taylor for a few years, I became a fan of his music when he released his Lines EP in 2015. He shared his new record with me and I fell in love with it. I have so much respect for the scene of musicians he came up with, bands like Zeus, Golden Dogs and Forces. I thought it'd be cool to film a session with the band playing the tunes live off the floor. Leah surrounded them with party decorations and old TVs we found, and a bunch of talented friends (Jared Raab, Mike McLaughlin, Nick Tiringer and Calvin Hartwick) kindly came to shoot and record it for beer and pizza. It's nice to look at a project like this as a time capsule that captures the Toronto scene at what feels like an exciting time to me. I feel lucky to be a part of that scene, and I hope people watching the videos can tell how much fun they were for us to make ."
Knox plays his final two shows of the year in Hamilton on December 7 and a hometown Toronto show on December 8 at The Garrison. The altrock belles will be out in force for both, as when it comes to looks and sunny ways, Knox is a match for Justin T. Plus being a much better singer.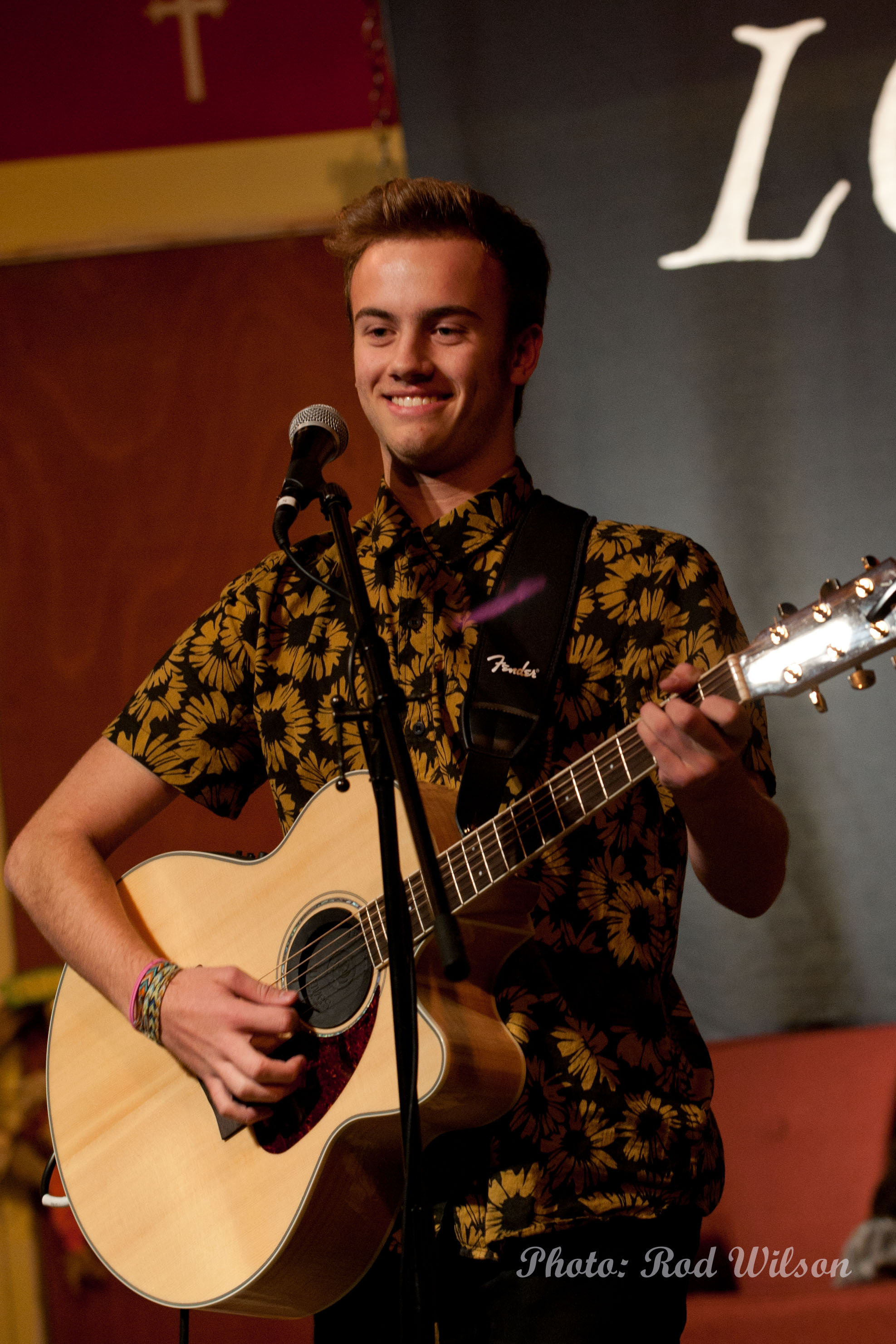 Singer/songwriter Dawson Rutledge is a young un' just at the edge of the radar, hoping current album 'Monsters' is the breakthrough. Dawson Rutledge is a hip, award winning, sophisticated young songwriter, a solid vocalist, serious about his craft. At twenty, he's already something of a vet, having crammed a full-blown apprenticeship into two heady years. "When I was in high school, I had this great teacher, Evan Bueckert, who had created a recording class," says the young man from Cranbrook, British Columbia. "In this course we learned a lot about music and musical composition. By the end of the course, each student was required to write and record a set of original songs. At that point, I was hooked."
In a span of six months, wrote somewhere between fifteen to twenty songs. After recording and releasing a demo of 8 original tunes, things shifted into high gear. Dawson test-released 'Today, Tonight and Tomorrow to rave reviews, garnering chart positions at college radio across the country.
Following a meeting with record executive Geordie Gillespie in May of 2016, Dawson recorded his official full length debut, the haunting 'Monsters'. Gillespie heard Dawson at Mesa Music Festival and Jersey Shore Festival and was knocked out, declaring Dawson as "one of the artists to watch," at both gatherings. He, in fact, became so enamoured of the young man's music, he decided the best way to get his music made was to introduce him to Grammy award winner Justin Guip, who had worked with Levon Helm for over a decade. In a few short, productive weeks, near Woodstock, Rutledge and Guip made magic together. In addition to Rutledge's stunning picking, it also features the pedal steel work of Larry Campbell (Bob Dylan, Amy Helm) on "Yours, Truly" that suits the subdued haunting work of the songwriter.
There's a rustic, organic acoustic feel to the album that has a warm '70s Woodstock vibe to it. But it's Rutledge's voice and lyrics that will pull you in. Check the opener, "Thief Of A Lover." " You lost your tongue in the mouth of an icy stream," sings the kid who has the flow of a great rapper and the elasticity of a cool jazz singer. The tune "When Life Gives You Monsters" has a subtle rhythmic groove, with Rutledge phrasing in a sort of Caribbean patois and spitting out smart lines like,
"Our two track minds have been tugging on each other / It seems no good can come from staying desperate lovers."
"Heavy Heart" sports a hooky, chilly keyboard riff and dark lyrics about another love affair that is clearly not working out. One of the trademarks of this full-length LP is how conceptually strong the collection is. Lyrics, music, vocals and arrangements all seem wonderfully consistent throughout the record and each song adds to a powerful feeling of romantic despair. One song slides effortlessly into the next, foreshadowing what's to come, reflecting what has come before.