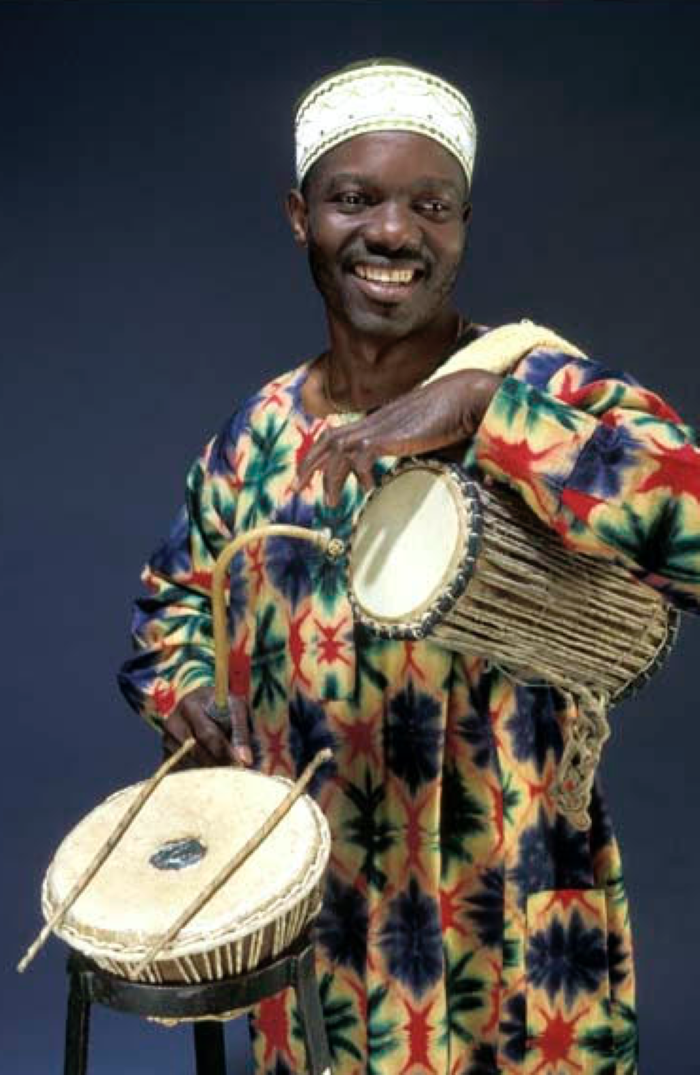 Fri Oct 02, 2020
This week we highlight ACSA Food Bank, 1911 Kennedy Rd, Toronto, serving the Malvern area. Please donate to your local food bank. The need is real.
This week we're bookending with some enchanting African music; a debut album from a Nigerian Grammy winner and a classic album reissue from a Senegalese legacy band.
Setting the mood, Soul Makossa from Manu Dibango
The much-anticipated 'ỌPẸ' album, a debut by Nigerian Grammy-winning recording artist and percussionist, Sikiru Adepoju is out now! "ỌPẸ (Gratitude)" now Streaming on All Digital Platforms Via: https://mansmark.com
The official release of Riddim Doctors' 'ỌPẸ' (Yoruba-Nigeria word for 'Gratitude') follows the unveiling of three appetizing singles from the collection: "Ajaja" (I am The Spirit); "Goin' Somewhere"; and "Take Me Home, Country Roads" a vibrant remake of John Denver's iconic song.
The Riddim Doctors' project aims to celebrate African roots music while also infusing it with diverse new flavors: "The hope behind the album is to unite people in celebration of life and goodness," says Adepoju.
According to the Founder/CEO of MansMark Records, Prince Ayo Manuel Ajisebutu, Sikiru Adepoju together with some key members of Riddim Doctors encountered many twists and turns during the creation process.
"The lifeblood of the album is to elevate people's spirits and ignite the essence of ỌPẸ in the listener. When the spirit of ỌPẸ is awakened in you, you will see the good in every situation. Embracing the spirit of ỌPẸ, gratitude, can reduce most of the tensions in our lives as we transform into better and more loving human beings. Unleash the spirit of ỌPẸ in you," he says.
The album features Babatunde Olatunji, Zakir Hussain, Giovanni Hidalgo, Audio Angel (Rashida Clendening), Oz Ezzeldin, Bola Abimbola, Lindsey Schust, Paul Tao El-Shaddai, Sammy Fayoseh, current Dead & Company keyboardist Jeff Chimenti, longtime Bob Weir collaborator drummer Jay Lane and Widespread Panic bassist Dave Schools. While very much percussion driven, there are some pretty melodies very much in the mix that highlight the spirit of gratitude that drives the album.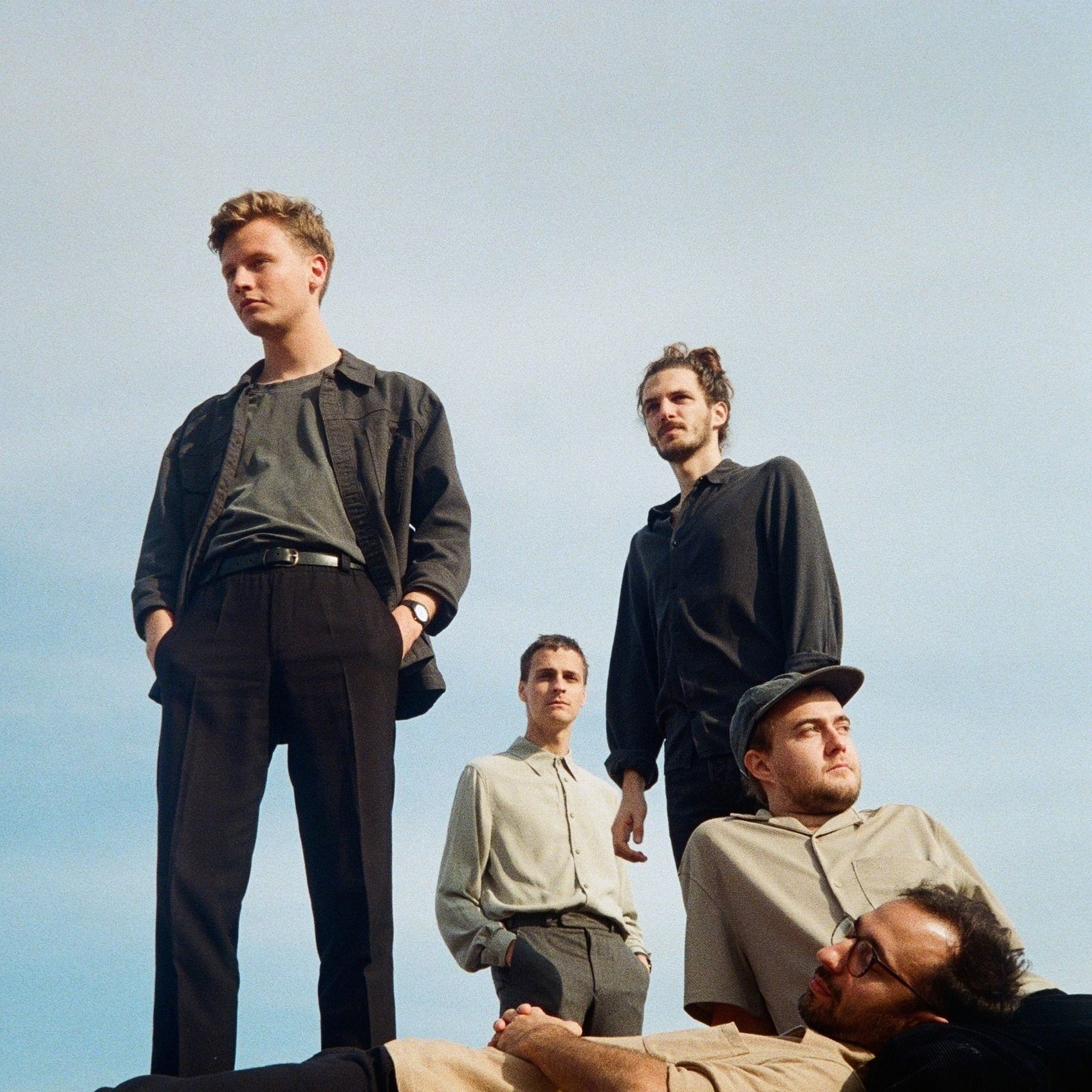 Austrian Indie Band Catastrophe & Cure has shared their single 'Another Wave' from their album 'Somewhere Down' via  töchtersöhne records, and it's an interesting Austrian take on Britpop, worth a listen for the guitars alone.
Catastrophe & Cure have seen significant recognition across streaming platforms, with their play count sitting at nearly 1 million on Spotify.
Watch 'Another Wave' here:
Says the band, "Six songs that invite you on a journey that starts over and over again." Sounds like a pop rock musical based on the Groundhog Day movie but what's happening is Euro shoegaze with hooky melodic progressions that gets the genre tone right.
The band made their mark by winning the Amadeus Austrian Music Award for debut album Catastrophe & Cure and have seen significant radio support from Austrian National radio station FM4. They have seen significant recognition across streaming platforms, with their play count sitting at nearly 1 million on Spotify.
C&C is Johannes Eder (vox, guitar), Lukas Kargl (guitar), Raphael Rameis (drums), Sebastian Kargl (bass), and  Maximilian Atteneder (keys) were all born and raised in Steyr, Upper Austria and now live in Vienna. The quintet are inspired by the classic stylings of Britpop on a straight line from Radiohead to Pixies.
Easing into the old-school stylings of an indie-rock anthem, 'Another Wave' explores the complex relationship between two people. Unpretentious lyrics meet an unhurried melancholic chorus, all highlighted by bold guitar-driven chords and conveying a simple message: love is complicated.
"'Another Wave' was one of the first songs we recorded for our new album. It almost wrote itself. We had a couple of chords, the lead guitar and all of a sudden the song was finished. It's a song about the ambivalence of love and about being at the mercy of one's own emotions. "You're my love / Yet my downfall / You're my love / Still my pain".... you get the idea!"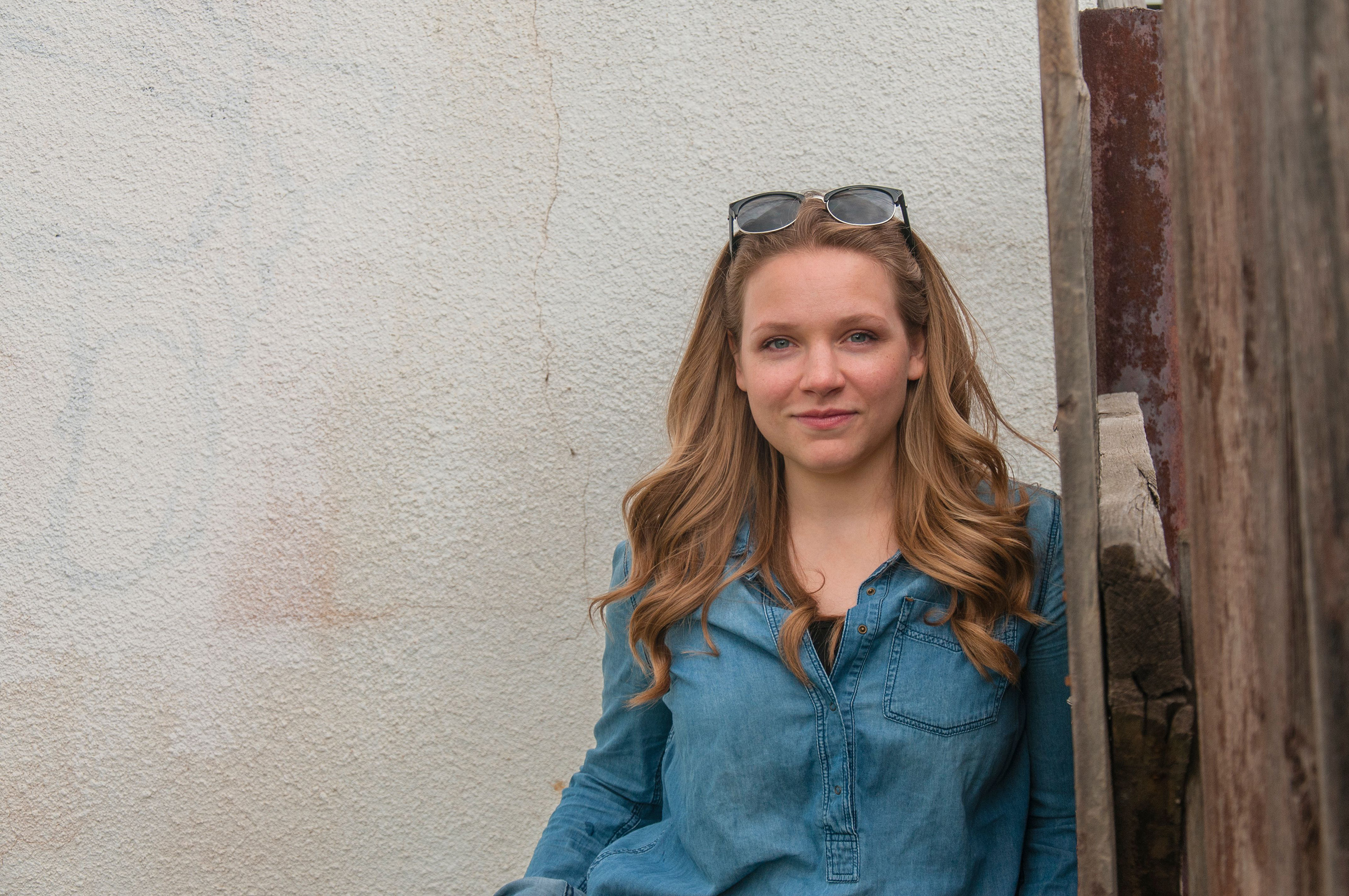 From way out in sweetheart of the rodeo country comes Shaye Zadravec, a Calgarian vocal interpreter of significant nuance, aplomb and a laidback authority. So far she's a vocalist  but judging by the company she keeps, I suspect she's gonna get writing sooner than later She's been doing open stages in Calgary and counts Chip Taylor and Ian Tyson as fans and mentors
The 27 year old just released a black and white video of her studio performance of a song called "Lilac Wine". The song, written in 1950 by James Shelton, has been recorded by many, including Nina Simone (1954), Elkie Brooks (1981), Jeff Buckley (1994), and Jeff Beck (2010). The video for this beautiful song resonated with people around the world. Tens of thousands reacted to the simplicity of the video presentation, and the beauty of Shaye's honest and understated vocal performance.
This is a singer who throws back to the era when great singers lent their voices to the best material and built their careers on the backs of great songs. Her repertoire is familiar and unfamiliar at the same time, including songs written by Bobby Darin, Mary Margaret O'Hara, Lynn Miles, Willie Dixon, Shelby Lynne, Gus Kahn, Chip Taylor and Doc Pomus, just to name a few. She sings with an ease and comfort that washes over the listener, subtle, so graceful, no big notes, no overwrought star search theatrics, just pure, unaffected performance in the moment.
Zadravec's EP "Norway", had contributions and support from notables including Hall of Fame songwriter Chip Taylor, Norwegian producer / musician Goran Grini and the who's who of her local scene. It was recorded partly in Calgary, Alberta and partly in Skien, Norway. Although Shaye has been gaining notoriety in the Calgary music scene for the past few years, the success of "Lilac Wine", and "Dear Elvis", (another video performance for a song from the EP) has thrust her into the national and international spotlight.
In November 2019, Shaye entered the studio with Hall of Fame Songwriter Ian Tyson, and together they recorded one of Ian's songs called Silver Bell. The song is a Christmas song, but more so a rodeo song with a Christmas twist. It is not that far removed from Tyson's classic rodeo song "Someday Soon".
January2020 found Zadravec holed up in OCL Studios (just east of Calgary) with a band comprised of Western Canada's top musicians. Russell Broom guitars, Mike Lent bass, Tim Leacock guitars and Chris "the wrist" Nordquist drums.
Adding to the mix, Goran Grini was brought in from Norway to play keyboards and produce the sessions. Shaye was introduced to Grini through their mutual pal Chip Taylor.
The 5 day sessions delivered 8 songs by Jesse Winchester, Lynn Miles, Paul Westerberg, Pat McLaughlin, Joan Besen, Ian Tyson, Roy Forbes and Jay Farrar and these songs are the substance of an album with substantial heft and beauty. A record both fragile and muscular, rich in texture, an affecting collection of meaningful material sung by one of the purest voices around. Likely why pop opera sensations Il Divo, invited Shaye to open their Western Canadian tour of soft seat theatres. The Il Divo tour put Shaye in front of more than 10,000 people. That's just a start.
Watch 'If I Were Smart' here: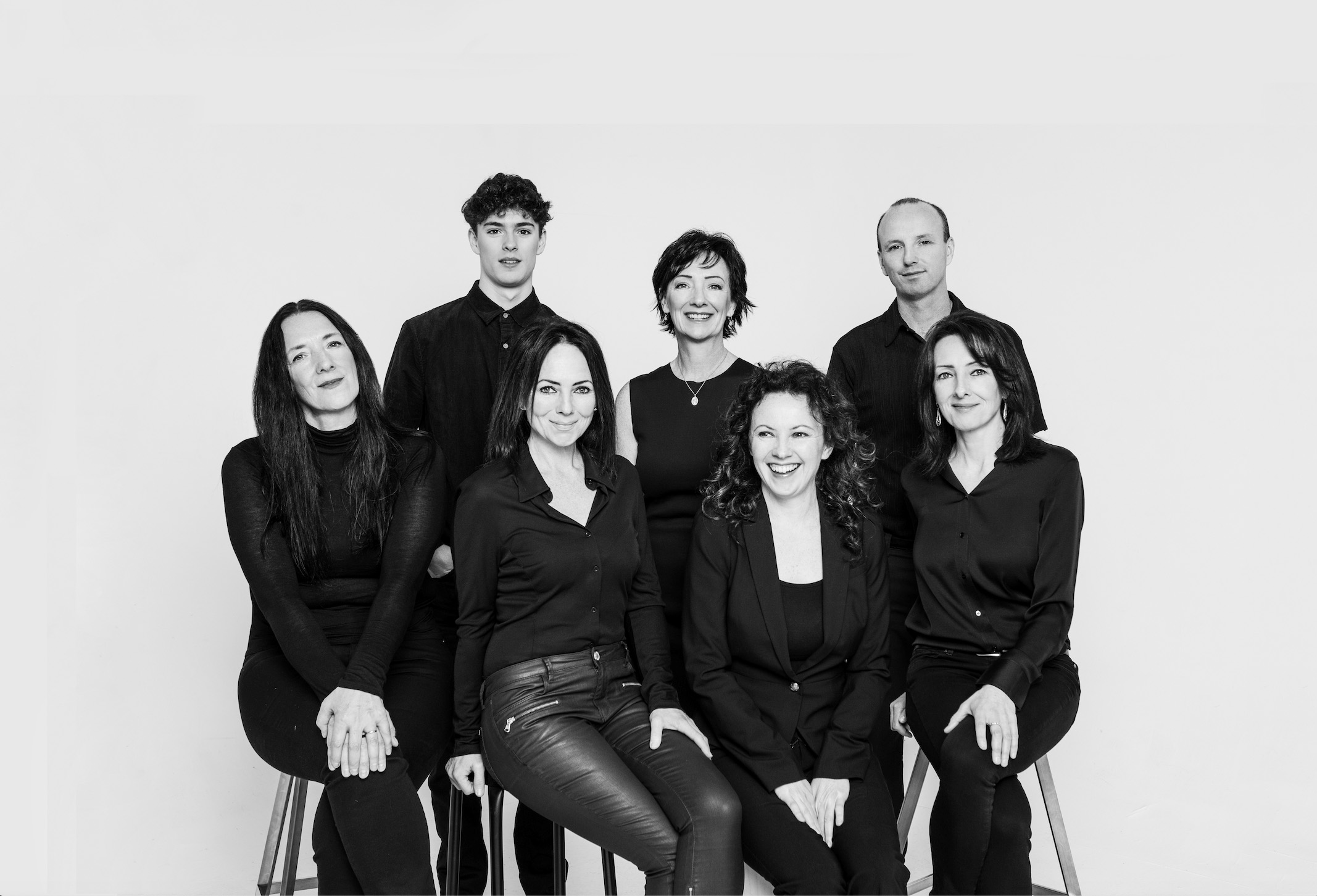 Functional family act Leahy have a new single, "Good Water"; and they're going all warm, fuzzy, and tree huggy about it.
"Our new song was inspired by a desire to communicate what unites us as human beings. Whether we identify as citizens of our global world, our country, city, neighbourhood or family - we exist now, together. This is our generation, our time.
 "We have more in common as fellow human beings than the differences which divide us. We all desire to be loved, to belong somewhere, to be happy, to make good on today and hope there is a tomorrow, longing for what is good and true; we're all thirsting for good water."
 "The song is a universal call to our unity, the sacred bond we share with each other, persons living on the earth right now. Good Water" is a 'big' song, lyrically, musically, and technically. We wanted to pull that great sound out of ourselves as we are an intense group of people when we get together. The sound of this track captures those feelings, that strength and that bond."
And that's all they wrote, so if you're a fan of Leahy, you're gonna love it.
Right here: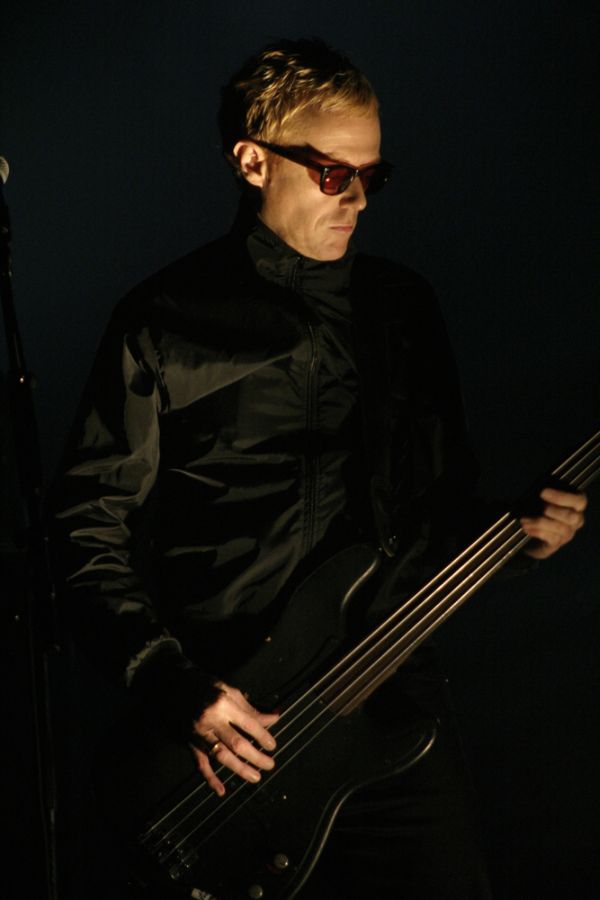 Eighties power pop with a darker than Bauhaus feel from an Eighties survivor and one who would have liked to have been there. Anyone who lived through the music of the 80s and 90s are most likely acquainted with seminal alternative rock / post-punk bands Bauhaus and Love And Rockets. Bassist David J did time and was influential with both acts and has become a central figure in a nascent scene in California. Here, he has contributed to two new singles. He guests (this time on harmonica) for Darwin's new single 'Unkind Lover'. These two also have a long history of collaboration with one another as band members in David J & The Gentlemen Thieves. This is alternative pop with a dark, electronic feel and, as David J says, Darwin is "a pure, confessional soul" conveying the "sound of the Zeitgeist!".
The second artist is Julian Shah-Tayler, (a.k.a. The Singularity). Along with David J, for this single, Shah-Tayler is joined on 'The Devil Knows' by MGT (Mark Gemini Thwaite) and Marc Slutsky (love the name), whose cohesiveness with one another solidified during last year's extensive Bauhaus Ruby tour. The video captures the antics of a dainty dominatrix and her day-to-day goings-on from the mundane to the strange.
Watch 'The Devil Knows' here: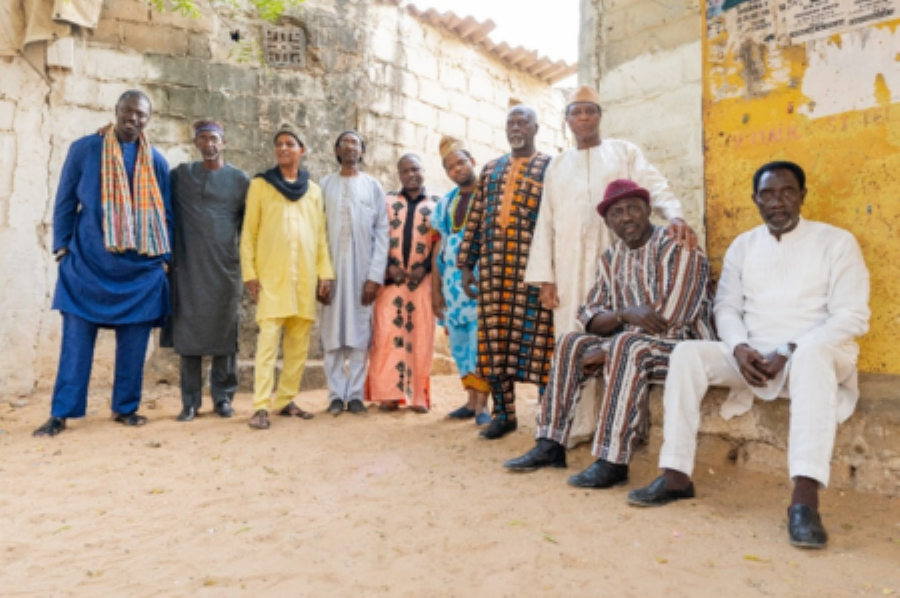 In celebration of the group's 50th anniversary, acclaimed Senegalese group Orchestra Baobab is reissuing their 2002 comeback album Specialist In All Styles via World Circuit Records. Out today, the record is now available on vinyl for the first time ever.
The reissue follows the sudden passing of one of the band's leaders and co-founders, Balla Sidibé, in early August at the age of 78.
Specialist was the first album by the full group since 1982's legendary Pirates Choice, a holy grail for African music fans. Recorded at London's Livingston Studios in just ten days and produced by World Circuit's Nick Gold with Youssou N'Dour, Specialist In All Styles is a definitive illustration of Baobab's Afro-Latin magic, introducing new material and reinventing some of the old tunes that made them famous.
The record features Baobab's sublime rhythm section and two of the most distinctive sounds in African music: Barthélemy Attisso's extraordinary guitar and Issa Cissokho's atmospheric sax. The band's five unique lead singers, each with their own contrasting but complementary styles, are joined on the song "Hommage à Tonton Ferrer" by special guests Buena Vista Social Club star Ibrahim Ferrer, and Youssou N'Dour.
Adored both at home in Senegal and across the world, Orchestra Baobab occupy a special place in the history of African music. Their epic story begins in the heart of Dakar's Medina in the 1960s and extends across the world and into the 21st century, featuring a brilliant assembly of diverse musical personalities and encompassing a unique blend of Afro-Latin styles, international pop, West African griot music, and an after-dark West African nightclub ambience of lilting, mellifluous rhythms.
At the start of 1970, a new fashionable venue, Club Baobab, opened its doors in Dakar's European district. Well known as a hangout for those with status and power, the club was built around a baobab tree, and to fire up its musical roster, its well-connected owners poached famed Star Band singers Balla Sidibe, Rudy Gomis and guitarist Barthelemy Attisso. Bassist Charlie Ndiaye and percussionist Mountaga Koite soon followed, joined by rhythm guitarist Latfi Ben Jelloun, Nigerian clarinet player Peter Udo, and veteran griot singer Laye Mboup.
With that, the stage was set for Orchestra Baobab to set the tempo for a new era of modern Senegalese and African music. Combining pop, soul and traditional music from across Senegal and beyond, Orchestra Baobab quickly developed a distinctive raft of styles that reflected the cultural mix and the strong musical personalities of its members. Balla and Rudy hailed from Senegal's culturally rich Casamance, saxophonist Issa Cissokho from Mali, and Latfi from Morocco. Guitarist Attisso—the lawyer-turned-guitarist whose arpeggio runs would become one of the band's scintillating trademarks—came from Togo, but what bound these myriad elements as tight as a drum skin was a strong Cuban influence, introduced to Senegal by sailors flowing in and out of the Port of Dakar.
As the new century advanced, Baobab's distinctive heartbeat could be heard once again on 2002's seductive Specialist In All Styles, and 2007's Made In Dakar.
Ten years on, and Baobab's lineup has continued to evolve, with some sad departures and some exciting new additions over the past decade. Under the great Balla Sidibé's leadership, their critically acclaimed 2017 LP Tribute to Ndiouga Dieng revisited old territories and broke new ground for these beloved West African veterans, and since its release, they have continued to tour worldwide, bringing their rich and much-loved sound to new and longtime fans alike.
Stepping off with 'Homage A Tonton":
Support all music. Support your local food bank. The need is real.