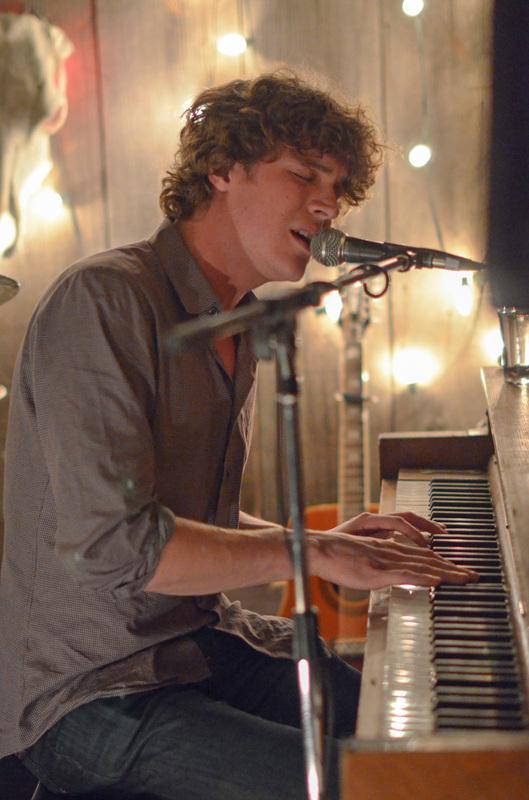 Fri Nov 14, 2014
With the DNA of a rock'n'roll road dog in his genes, no surprise that Devin Cuddy's all ready to take the band on its second cross-Canada tour this year, supporting current cookie Kitchen Knife. So it's all stops in between Halifax to Vancouver on a tour that began on October 3. "It's very important to us to bring this show to the doorsteps of Canadians everywhere", says Devin Cuddy. "So come on out".
Young Cuddy's got something dif to offer in his rootsy country rock in that he passes on trends in favour of getting close to the sources of original rock'n'roll, honky tonk style country, barrelhouse piano, blues and jazz. So far it's working out for the boy, having scored him a Juno nom for Roots / Traditional Album of the Year for his first record, Vol 1.Cuddy has said that Kitchen Knife was more of a 'studio' album that the debut, so checking how it translates live'll be a bonus.
Tour Dates
November 13th - Minstrel Café, Kelowna BC
November 14th - Dream Café, Penticton BC
November 15th - The Biltmore Cabaret, Vancouver BC
November 17th - The Blue Grotto, Kamloops BC
November 20th - The West End Cultural Centre, Winnipeg MB
November 21st - Sawmill Café, Boisevan MB
November 22nd - Kenmor Theatre, Morden MB
November 27th - Mansion House, Kingston ON
November 28th - Zaphods, Ottawa ON
November 29th - Quai Des Brumes, Montreal PQ
December 4th - Pearl Company Theatre, Hamilton ON
December 5th - Tweedsmiur Pub, Tweed ON
December 6th - The Rivoli, Toronto ON
Two years in the making and torrents of online speculation as to its fate later, 'The Night Is Young,' the second album by UK house duo The 2 Bears, who are Raf Rundell and Hot Chip's Joe Goddard, is out and about..Where 2012 debut smash 'Be Strong' was rooted in their love for London, 'The Night Is Young' takes on a more global vision. With a love for their home city still at its heart, the album pulls influences and experiences from across the world of dance music, drawing deeply from their trip to Africa last summer. As part of a project for Brixton-based youth magazine Live, the duo played shows in Cape Town and Johannesburg and spent time recording in a studio run by BLKJKS's Tsepang Ramoba. The lead vocals for 'Son Of The Sun' were recorded with a young singer called Sbusiso, and Kwaito legend Senyaka, who also added his vocal to lead single 'Angel (Touch Me).'
Speeding through multiple genres, often condensed into single tracks, 'The Night Is Young' lifts The 2 Bear's famed, eclectic DJ sets to higher realms, shifting the imperative to lose both body and mind distinctly up a gear. "I love tunes that disguise things," says Joe. "A really sweet melody with a really dark sentiment. 'Money Man' is meant to be like that, you can have those glossy reggae records that still say something. We didn't want to just be in that culture of not saying anything, where it's all a fantasy world and everyone just goes and gets fucked up but no one says anything."
Honing their craft with all the care and attention paid to a well-groomed patch of facial hair, Raf and Joe have bounced from Brixton to Tel Aviv via Cape Town, sharing the decks ever since their fateful incarnation, delivering a memorable blend of house, techno, ragga and more to almost every continent. A bearded pilgrimage if you will, and one that has coloured in the bold dancefloor-centric shapes of 'The Night Is Young.'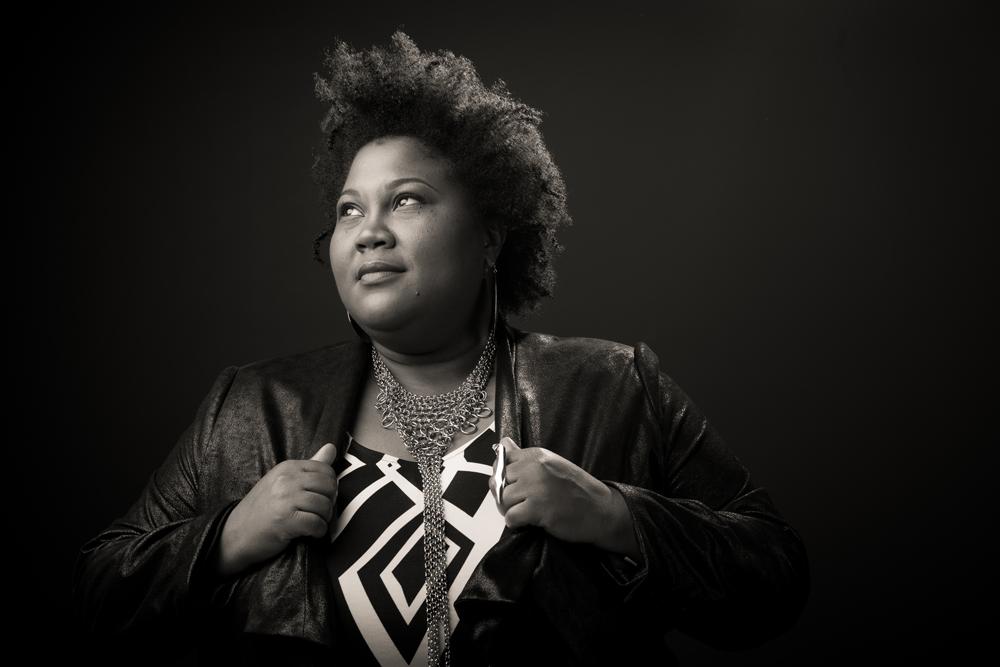 Here's a Left Coast legend and national best-kept secret that's been a staple on the WC scene for a decade. The hardest working soul woman in Vantown, Dawn Pemberton deploys talents as a vocalist, arranger, and go-to for live performances and studio sessions. Her creative voice has been bubbling under for long enough and now it's her time, for her vision.
Just out on Do Right! Music (Maylee Todd, Souljazz Orchestra, Elizabeth Shepherd), Say Somethin' is a solo debut that Post Media claims was "long overdue." The album itself is about having the courage to be vulnerable, about opening up what's in our hearts and on our minds. "It's a necessary pep talk to myself and hopefully others. We have to be our biggest fans and motivators."
Heavily influenced by rhythm, Pemberton is drawn to the percolating under current of soul-jazz and funk, which comes across in everything she does. "I've got a rhythmic stream running through me at all times," says Pemberton. "It's all about the groove for me." Joining her in studio for the recording of the album were Johnny Andrews (Drums), Scott Tucker (Bass), Gavin Youngash (Guitar), Max Zipursky (keyboards, Raphael Geronimo (percussion), Colin Maskell (saxophone), Kristian Naso (trumpet.)
The secret weapon of funk and soul groups all over Western Canada, she's shared stage with the likes of Maceo Parker, Linda Tillery, John Lee Sanders, The Sojourners, John Boutté, and Dutch Robinson. Her gifts have been featured in the music of future jazz group 1Luv (Sonar Kollektiv) and the blues duo The Harpoonist and The Axe Murderer.
The hyper energetic and always entertaining PUP return to the T.Dot this Saturday (Nov.15) at Lee's Palace. The fearless foursome spent most of the summer making a name for themselves in foreign lands, with the mighty Rolling Stone Magazine listing the Canuck crew as one of 2014's "breakout rock acts" and making Stereogum's Top 40 bands of 2013. At home they scooped two Bucky awards form CBC Radiio 3 and in June was long-listed for the prestigious Polaris Music Prize. Earlier in the year, PUP took their bark and bite on the first UK tour, playing 8 gigs around the country with UK band Slaves. Then it was back across the pond to rock SXSW in Austin, then back to Europe for more UK shows and a huge festival in Belgium, followed by a May tour of the US and by August, opening for the Hives in the UK. Whew. No worries, the lads assure all who ask they're rested and ready to get back on familiar turf, with a fistful of new tunes ready to be road tested come Saturday.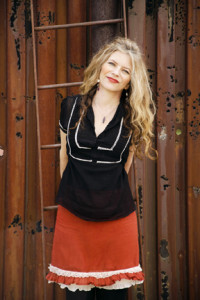 With the implosion of folk act Sisters of Sheynville, it was only a matter of time until sparkplug Isabel Fryszberg made her solo recording debut. Hearts and Arrows is allegedly autobiographical, a musically diverse collection of musings on love found, love that's become expired, broken or lost, love that should have been. The canny Isabel has a solid band at her back, The Uncommons are Don Kerr (drums, percussion, piano), Steve Briggs (electric, acoustic guitars), Dennis Pendrith (acoustic bass) and Rosalyn Dennett (banjo, fiddle) and some extra special guests. Of which Sam Ferrara on the acoustic saw (yes!) is the most exotic in a sound which overall can reference Latin music, classic C&W, soul, Jerry Lee Lewis and Bo Diddley, sometimes all in the one song. A mixed blessing to be sure but if you came for the voice and the heartbreak, Isabel delivers the goods with an uncommon authenticity.
Finally, couple of albums fresh out you might want to latch onto. The Weather Report is back with What Am I Going To Do With Everything I Know, a superb collection of subtle and textured observationals featuring the intriguing vocals of Tamara Lindeman.
Storytone is the newest from that Neil Young guy and a welcome return to form. The bulk of the nine songs are straightup love songs, with appropriate melodies to match and Neil digs down deep to do some actual singing. Angry Neil is absent from this one, with the notable exzception of "Who's Gonna Stand Up?" I'm sure it all has absolutely nothing to do with the fact the still not totally divorced Neilman is rockin' it with Daryl Hannah. It's all so unexpected, all so Neil.