Fri Sep 29, 2017
Steve Martin and The Steep Canyon Rangers released The Long-Awaited Album on Rounder Records on September 22. The Long-Awaited Album, Martin's newest collaboration with the Grammy-winning North Carolina-based band, The Steep Canyon Rangers, is full of stories that mix humour and melancholy, whimsy and realism, rich characters and concrete details. And lots of banjos.
That instrument, dexterously, even acrobatically picked and strummed, is just as crucial to relating these new tales as the lyrics themselves, each chord and riff revealing new depths to Martin's narrators and to his musical talent. Produced by Peter Asher, the new album is a collection of 14 stunning new songs including the boisterous and humorous new track Caroline, the deeply romantic tune All Night Long, and the fantastical song Santa Fe, which showcases the lively dynamic between Martin and the Rangers.
Steve Martin's musical career is an extension of the storytelling impulse that drove his work as a comedian, an actor, a screenwriter, a playwright, an essayist and a novelist. The Grammy® Award winning musician found his love for the banjo at the age of 17 and originally used the instrument as part of his stand-up comedy routine. But in 2010, Martin released his first album, The Crow: New Songs for the 5-Strong Banjo, and since then, Martin has played many prestigious stages including Carnegie Hall, The Hollywood Bowl, Stagecoach, Bonnaroo, New Orleans' Jazzfest and The Newport Folk Festival, Royal Festival Hall in London, and the Capitol Building in Washington D.C. Martin released his second full-length bluegrass album Rare Bird Alert in 2011. The album featured 13 Martin-penned tracks as well as special guest vocal appearances by Paul McCartney and The Dixie Chicks. Additionally, Martin co-wrote two of the CD's songs with the Steep Canyon Rangers. That year, Martin also won the International Bluegrass Music Association's Entertainer of the Year Award.
A tour is expected to start late fall.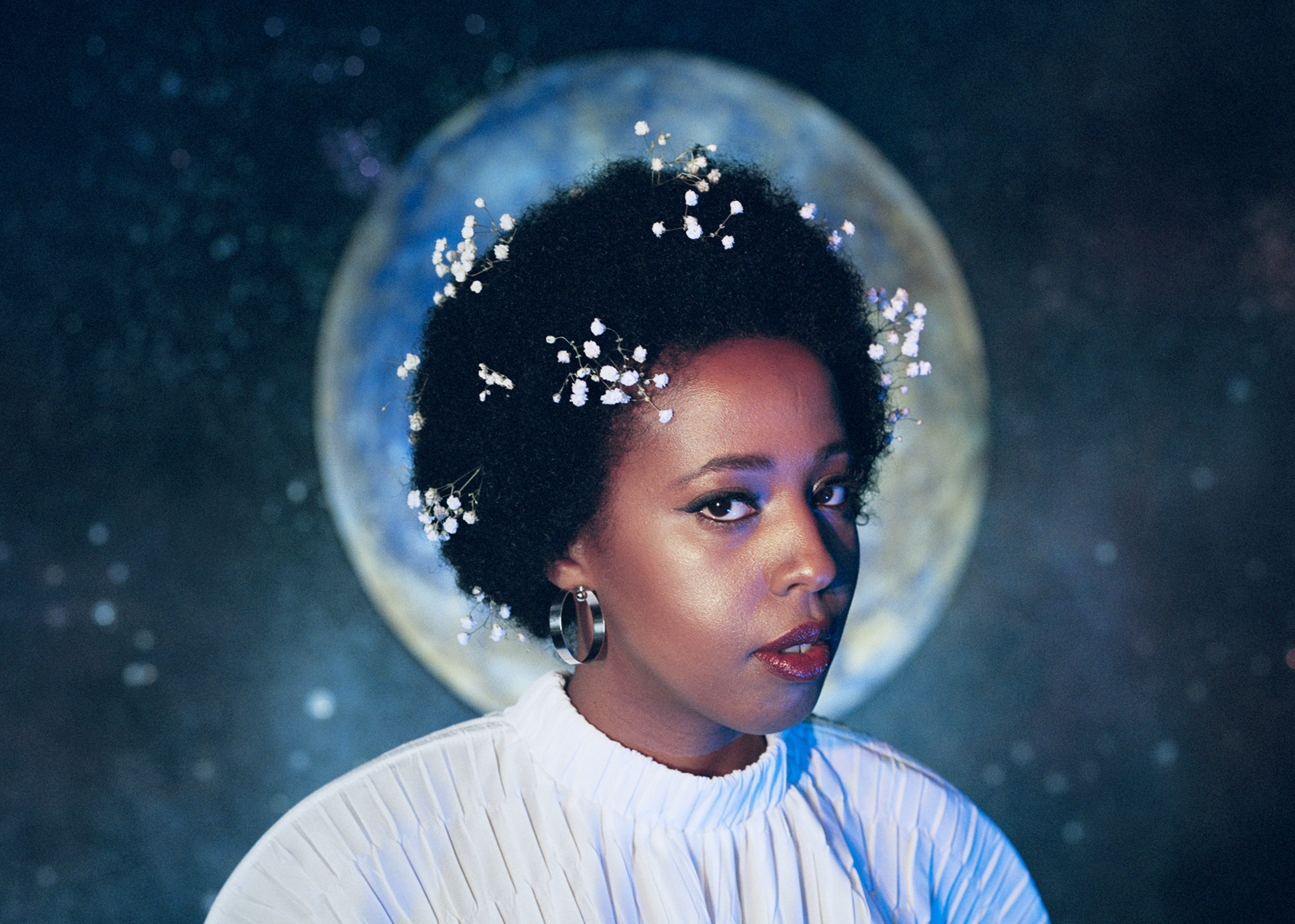 Ladan Hussein , known on stage as Cold Specks, is streaming her new album, Fool's Paradise, courtesy of CBC Music. Intimately exploring her identity as a Somali-Canadian woman, Fool's Paradise is Hussein's most personal work yet. CBC Music claims that "Fool's Paradise is a family-influenced affair, but above all it's Ladan Hussein at her rawest, most individual form yet — and the result is stunning."
Earlier this week, Hussein shared album track "Void" via Consequence Of Sound who said the track "does its job of exposing Hussein's struggles and emotional turmoil as she reflects on Somalia's past and present. Here, her aching vocals are joined by thwacking percussion that easily could be a precursor to darker, more industrial music."
Fool's Paradise encapsulates the naturalness of existing during difficult times. Hussein recently learned about her family's former life in Somalia - including her father's musical legacy. During her 2015 Neuroplasticity tour in Australia, Ladan discovered that her father helped form a famous band in the 1970s called Iftin. During the writing process, she dug deep into grainy VHS recordings found online of Iftin, and of many other Somali musicians, songs and videos that had survived war. "My parents never talked much about life in Mogadishu growing up," Hussein explains, "the war split up my family, scattered them around the world, left many missing, and those that made it were forever changed." Sailing her way to shore after grueling trial, error, and musical acclaim - Fool's Paradise is the sound of finding home, identity, and self-love.
This fall, Cold Specks will set off an extensive World Tour with recently announced North American dates beginning on November 2 including throughout Canada.
In 2015, Hussein followed her critically acclaimed debut LP, I Predict A Graceful Expulsion, with the release of Neuroplasticity, both of which were nominated for thePolaris Music Prize with the former also earning aJUNO Award nomination for Breakthrough Artist Of The Year. Between albums, when Cold Specks wasn't writing or touring, Hussein was pinballing between asks from an enviable roll call of collaborators. She was asked to work on Moby's album Innocents and was invited to play with Joni Mitchell at the singer's 70th birthday alongside the likes of Herbie Hancock. She contributed toAmbrose Akinmusire's 2014 record for Blue Note and Swans' 2014 album To Be Kind. These last two partnerships left a significant impression on Neuroplasticity resulting in the indomitable Swans founder Michael Gira and Akinmusire to both appear on the album. Most recently, she has worked with Massive Attack on the track "Dead Editors" featuring Roots Manuva from their 2016 Ritual Spirit EP.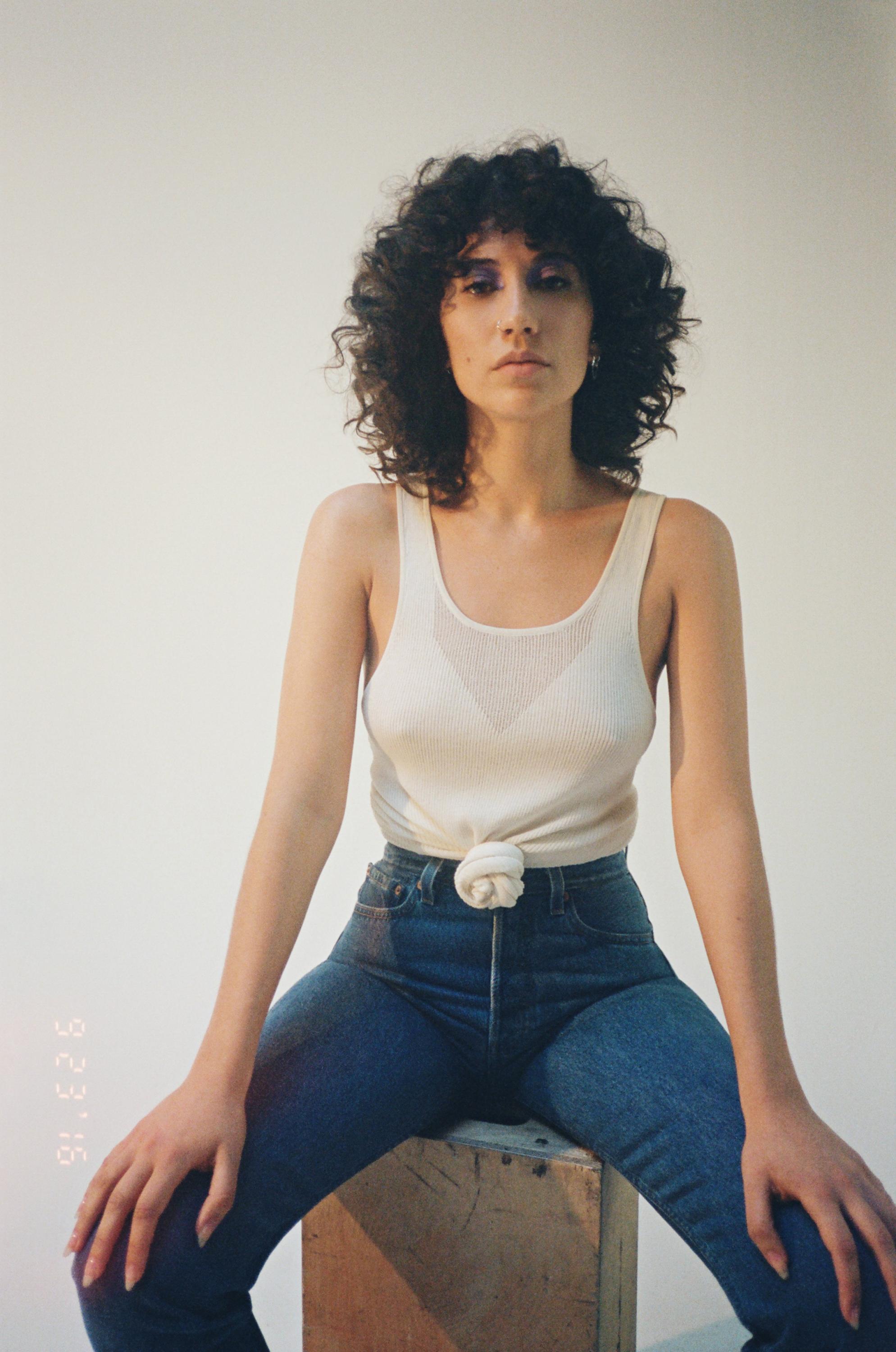 Another singer /songwriter very much on her own path is Tei Shi. Valerie Teicher's been touring non-stop since releasing her critically acclaimed debut album this spring via Arts & Crafts, wowing crowds around the world with her distinctly sensual brand of R&B pop. The New York Times recently included her in their "30 Under 30" special, Billboard namedCrawl Space as one of the Top 50 Albums of 2017 So Far, and The New Yorker also featured her, writing, "The spindly compositions that Valerie Teicher records as Tei Shi are fierce in their modesty, making spare use of whispered high notes and loud screams." Tei Shi is currently on her first cross Canada tour, check dates below.
Crawl Space was written and recorded over a year and a half, but the album traces a much wider arc, from Tei Shi's earliest musical explorations to this, her first full length opus. Growth is never easy, though, and if the title makes the process sound difficult, even claustrophobic, that's because it was. In fact, there is a palpable physicality surrounding this record, and it reveals itself everywhere: from the album's song titles -"Keep Running," " Lift Me" – to its rhythms, to its astonishing cover art. Constant motion is a fact of life. A real, physical crawl space fits only one person and demands that person move forward, out and through it. Tei Shi's debut evokes that feeling and the experience of centering oneself, changing focus.
Born in Buenos Aires, she spent her childhood in Argentina and Colombia before moving to Vancouver and Montreal, cultivating a strong artistic sensibility from a young age. During her studies at Massachusetts' Berklee College of Music she began to realize her full potential as a performer, and by the time she moved to New York City after graduation, the Tei Shi project was born.
TEI SHI TOUR DATES
10/3/2017 - Minneapolis, WI - 7th StreetEntry
10/4/2017 - Winnipeg, MB - The Park
10/5/2017 - Saskatoon, SK - Amigo's
10/6/2017 - Edmonton, AB - The Needle
10/7/2017 - Calgary, AB - Commonwealth
10/11/2017 - Victoria, BC - Sugar
10/12/2017 - Vancouver, BC - Biltmore
10/14/2017 - Seattle, WA - Barboza
10/15/2017 - Portland, OR - Holocene
10/17/2017 - San Francisco, CA - Popscene @ Rickshaw Stop
10/18/2017 - Santa Barbara, CA - SOHO Music Club
10/20/2017 - Los Angeles, CA - Popshop @ Echoplex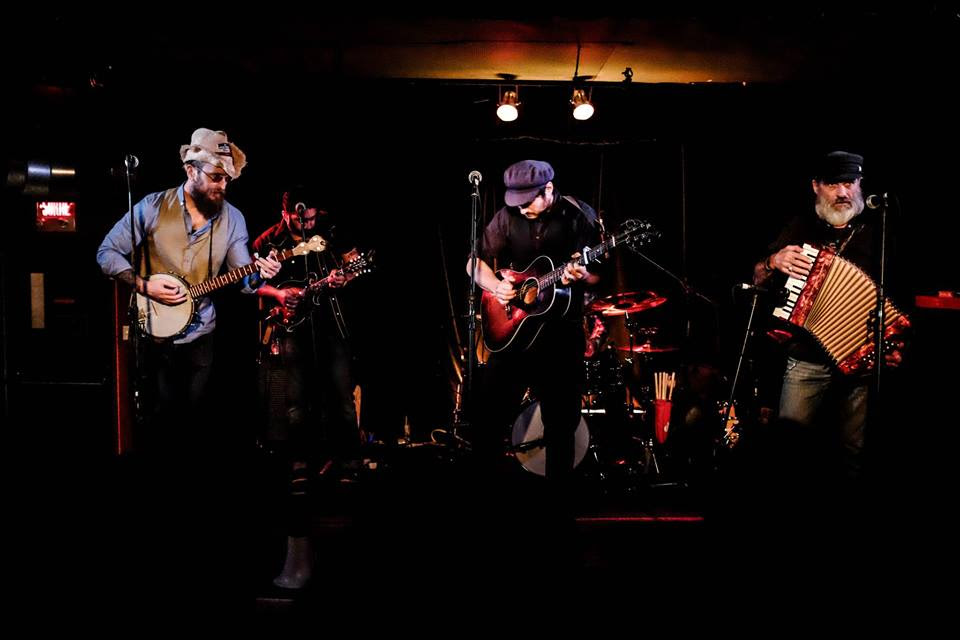 Ol' Savannah are excited to announce the release of Burden , the group's fourth full-length album and sixth official release, which launched September 29 at Divan Orange with support from opening actDylan Perron & Elixir de Gumbo. The band featuresSpeedy Johnson, guitar and lead singer,Bartleby J Budde, banjo/bouzouki,Kevin Labchuk, accordion/harmonium , Ram Krishnan, bass, and Daniel Malone, drums. The album release will be followed by a show in Quebec at Val-David's Baril Roulant , the band's final show before the group ships off to France for Festival Le Grand Soufflet and their first European tour (details below).
Burden presents new songs, notably Nobody's Fault But Mine, Nasty Woman, and Lay My Burden Down.The Montreal folk group also re-recorded the three songs from their EP,Don't Let It Reign: Reign, Trayvon, and Passenger, Pass On By. Together with the songs from their most recent EP, On A Trip To Normal, Ol' Savannah have created a new work to bring with them on their autumn tour that takes them from Quebec to France, Germany, Belgium, Netherlands, Switzerland, and Italy.
The band has accepted multiple festival invitations, including Montreal's Folk Festival on the Canal, Festival International du Folk Sale (Ste-Rose-du-Nord, QC), Halifax International Busker Festival, Festival Le Grand Soufflet (France), Branches & Roots Folk Music Festival (Ormstown, QC) and Summer on the Hudson (New York). The group also has the pleasure of being nominated in the Top 10 Country/Folk Act since 2013 in Cult MTL's Best of Montreal readers' poll.
Sc Mira are everything you never knew you wanted in a band. They position themselves as pioneers in an age of sameness, when everyone is claiming to be different – and don't worry, the irony of doing just that isn't lost upon them. It has been two years since Sc Mira discovered their affinity for the darkness with debut release, Waiting Room Baby, and the band is back with a new collection of songs, beginning with the aptly titled Keep Crawling EP. Out onSugar Gator Records, and in Europe via Ferryhouse Productions, the new album features the first single Mexico.
Since the release of Mexico the band has been featured on FLARE 's "10 Canadian Artists You Need to Have on Your Radar RN', spun on CBC Radio 1 & CBC Radio 3, landed a premiere for the animated video with New Noise Magazine , test drove new songs with shows in Toronto, Hamilton, Montreal, NWT Pride, AND welcomed Ralph James (of the newly formed APA Canada) to their team as their agent.
"I was knocked out when I first saw Sc Mira live." Ralph continues; "Whatever they've done, however they've gotten there musically, it's outstanding – they have a chance to be a worldwide attraction. They're a major-market artist, for sure."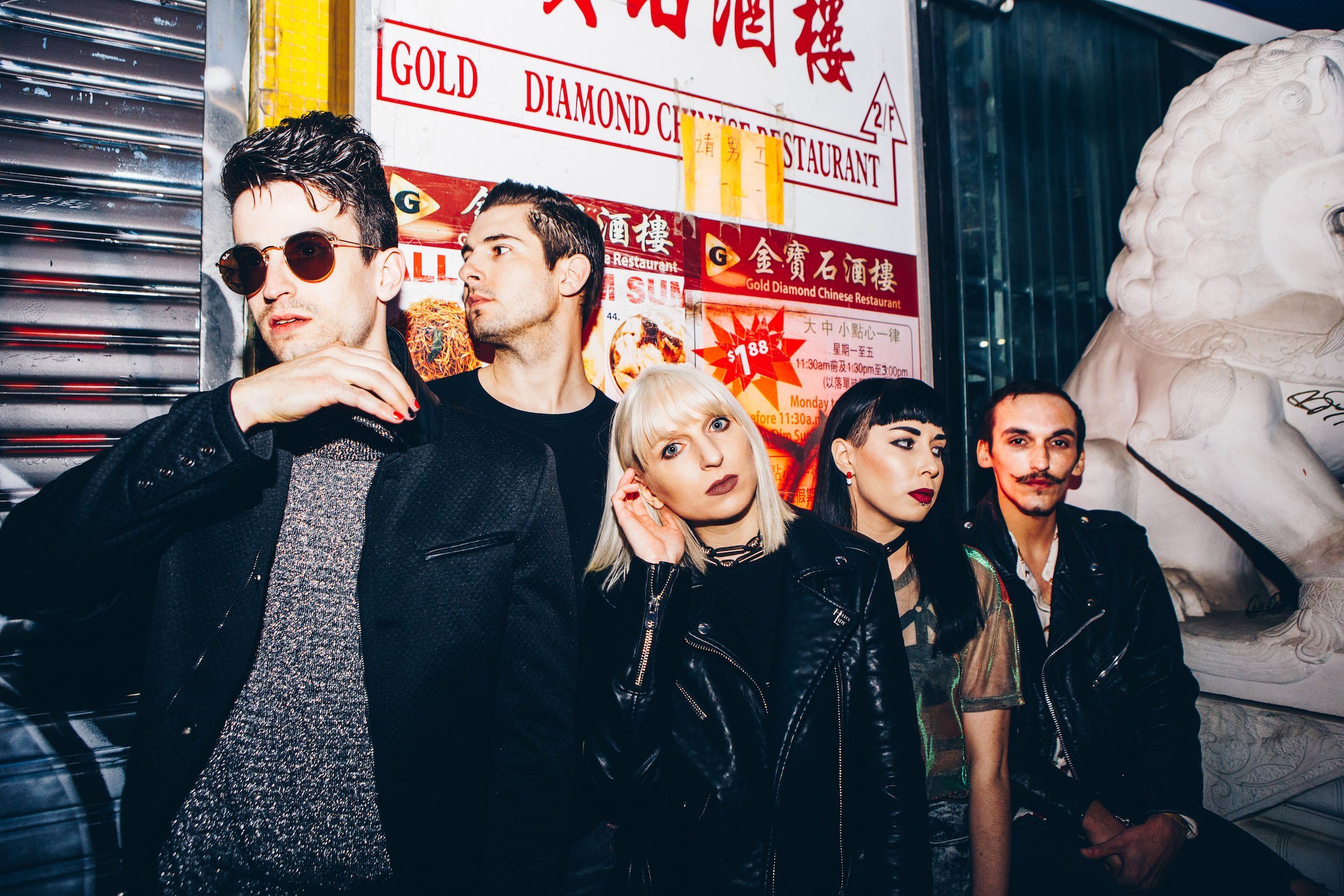 The self-produced EP was guided by an unlikely partner in mix-engineer Ferro Montanino, a pop producer, and composer with a knack for film work and an inspired collaboration with electronic superstar Skrillex under his belt. Ferro's knowledge of the electronic and pop world complimented Sc Mira's synth-driven dance-rock in an unusual way, and thus the term "death pop" was born. More info can be found at www.scmira.com .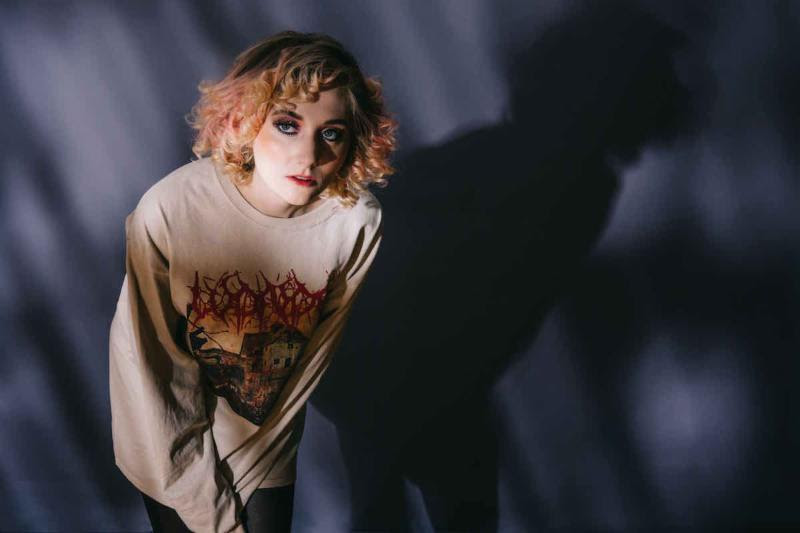 The official music video for Jessica Lea Mayfield's new song "Meadow" is premiering at Stereogum. "Meadow" is the second track unveiled from Mayfield's anticipated new album, Sorry Is Gone, which debuted September 29 on ATO Records.
The 11-track record was recorded at Water Music and Electric Lady Studios with producer John Agnello (Kurt Vile, Sonic Youth, Dinosaur Jr., Phosphorescent). In addition to Mayfield, the album features a variety of world-renowned musicians including Seth Avett on backing vocals and keys, drummer Steve Shelley (Sonic Youth, Sun Kil Moon), bassist Emil Amos (Grails, Holy Sons) and guitarist Cameron Deyell (Sia, Streets of Laredo.) with additional production from Patrick Damphier (The Mynabirds).
Of the record, Mayfield comments, "The whole album is about me taking my life back, without really realizing it. I realized I'm the only person that is going to look out for me. I have to be my main person. No one else." She continues, "I have to sing about things and write about things that have happened to me as therapy. That's what connects me to other music I listen to. I want music to make me feel things. This is my inner dialogue, and my chance to get the last word." In support of the release, Mayfield will embark on an extensive tour this fall including shows at The Rivoli in Toronto, NYC's Baby's All Right, DC's Songbyrd, and Chicago's The Empty Bottle among many others. All tickets are now on-sale via https://site.jessicaleamayfield.com/tour .
Sorry Is Gone is Mayfield's first solo album since 2014's Make My Head Sing, released to widespread acclaim. Of the album, Rolling Stone asserted, "...Mayfield's echo-laden bluegrass vocals mesh with scorching electric guitar lines to render remarkable results," while Pitchfork praised, "There's something certainly compelling about this raw, minimalist sound" and NPR's Fresh Air proclaimed, "The music is heavy, but it soars." Also check out her depth and reach on Seth Avett and Jessica Lea Mayfield Sing Elliott Smith .
Jessica Lea Mayfield Tour
October 13-Lakewood, OH-Mahall's 20 Lanes
October 14-Pittsburgh, PA-Club Café
October 15-Toronto, ON-The Rivoli
October 17-New York, NY-Baby's All Right
October 19-Boston, MA-Great Scott
October 20-Philadelphia, PA-Boot & Saddle
October 21-Washington, DC-Songbyrd
October 23-Charlottesville, VA-The Southern
October 24-Carrboro, NC-Cat's Cradle Back Room
October 25-Knoxville, TN-The Open Chord
October 26-Asheville, NC-The Altamont
October 27-Atlanta, GA-The Earl
October 28-Charlotte, NC-Stage Door Theater
November 3-Nashville, TN -The Basement East
November 8-Indianapolis, IN-Hi-Fi
November 9-Chicago, IL-The Empty Bottle
November 10-Milwaukee, WI-The Back Room at Colectivo
November 11-Minneapolis, MN-7th Street Entry
November 12-Madison, WI-The Frequency
November 14-Davenport, IA-The Raccoon Motel
November 15-Des Moines, IA-Vaudeville Mews
November 16-Kansas City, MO-The Riot Room
November 17-St. Louis, MO-Off Broadway
November 18-Louisville, KY-Zanzabar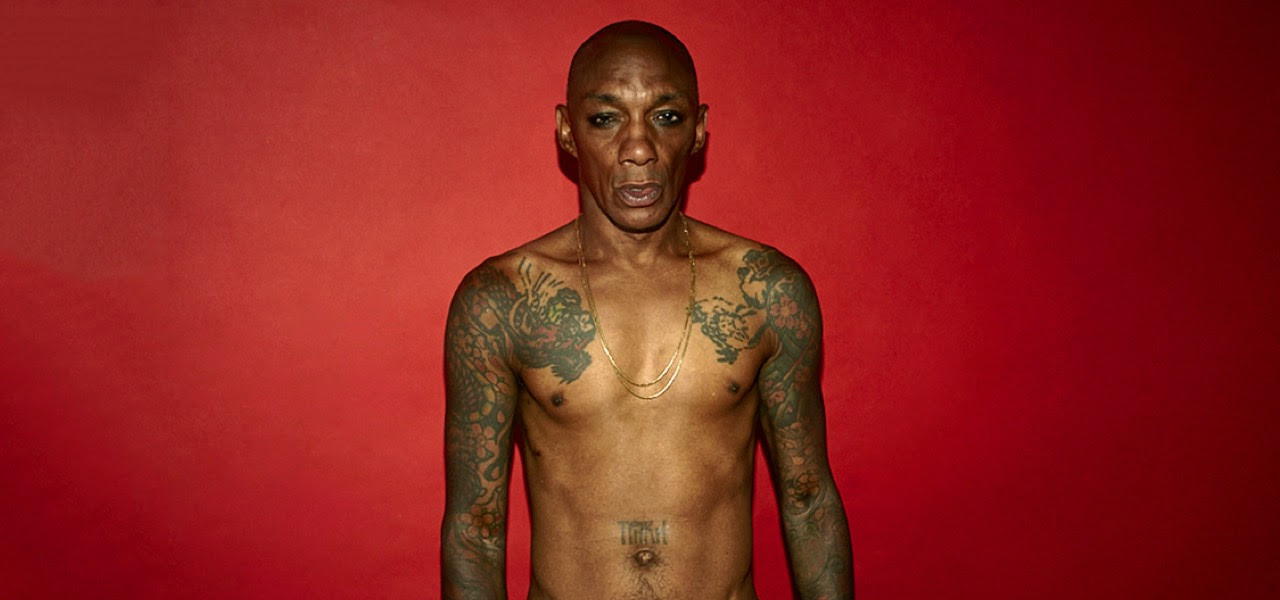 BITS'N'PIECES
Hailed as the revolutionary artist behind the birth of Bristol's 'Trip Hop' sound, the inimitable Tricky returns to Toronto in support of his new album 'ununiform' for a rare performance October 7th @ The Mod Club Theatre.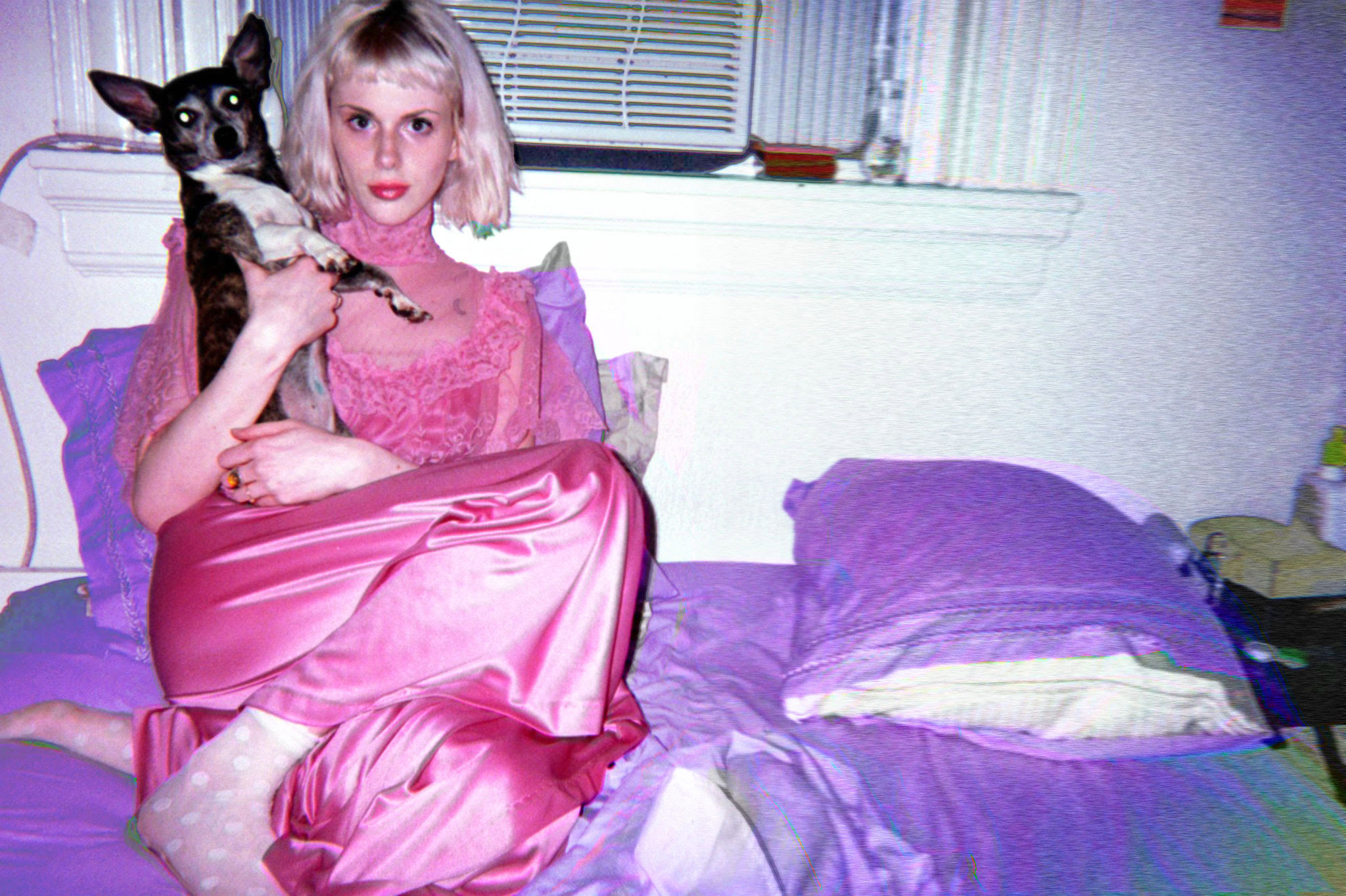 What if you could revisit the world of your dreams again and again, if a visit to the most surreal parts of your mind was just a step away? On Falling Into Sand, the new EP from Cincinnati based artist works to make that visit possible. For one brief moment you're able to step into a world of daring experiments and stunning beauty - a world of dreams. Nice Knees is the solo project of Bell Cenower, and it's been an ever-changing, fluid evolution since its inception. On this release, she incorporates elements of distinct, bold production that make for experimental pop/electronic that leaves an unshakable impression. The inclusion of drum programming, tireless movement of sounds within the full stereo field and the use of synth sounds are all pieces in a very carefully constructed recording. synths of "2 Much" to the colorful landscape of loops and orchestrated beats on "Come Down" comes together.
Gonna be getting all Jersey Shore ovah here in Toronto whenLittle Steven and the Disciples ofSoul roll into Danforth Music Hall Mon. Oct. 9, followed next night by E Street Band drummer Max Weinberg's Juke Box Tues. Oct. 10 at Horseshoe Tavern.