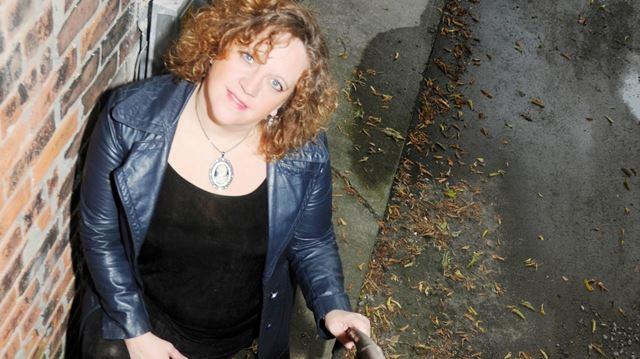 Fri Feb 10, 2017
The 15th Annual Winterfolk Blues and Roots Festival, taking place in Toronto February 17-19, 2017, is set to present the best of urban, blues, rock, jazz, country, folk and roots music, and will feature returning favourite artists as well as fresh new talent. It's an all-ages, mid-winter, weatherproof event that emulates a multi-stage rural summer festival. More than 100 artists will be performing at five venues and six stages over three days of the long Family Day weekend. For more information on the festival, schedule and for updates, please visit www.winterfolk.com .
Winterfolk XV featured performers include Ontario's true "red and white" pioneering troubadours TRENT SEVERN; proud, acclaimed Prairies duo THE SMALL GLORIES (a magical combination of The Wailin' Jennies' Cara Luft and singer-songwriter JD Edwards); Toronto's own rising stars, four-piece roots rock/country band JOHNSON CROOK; purveyor of funk, soul 'n' roll JULIAN TAYLOR ; energetic groove sensation TURBO STREET FUNK; harmonizing honeys COMMAND SISTERS; Montreal old-timey bluegrass group ALL DAY BREAKFAST STRINGBAND; Latin jazz multi-instrumentalist Louis Simão ; and saucy, swingin' singers Lily Frost and Denielle Bassels . The Blues contingent includes soulful belter KIM DOOLITTLE; 2016 CBC Sounds of the Season standout JEROME TUCKER BAND; BLUZ FM personality DANNY MARKS; and two-time JUNO and seven-time Maple Blues Award-winning artist JACK DE KEYZER.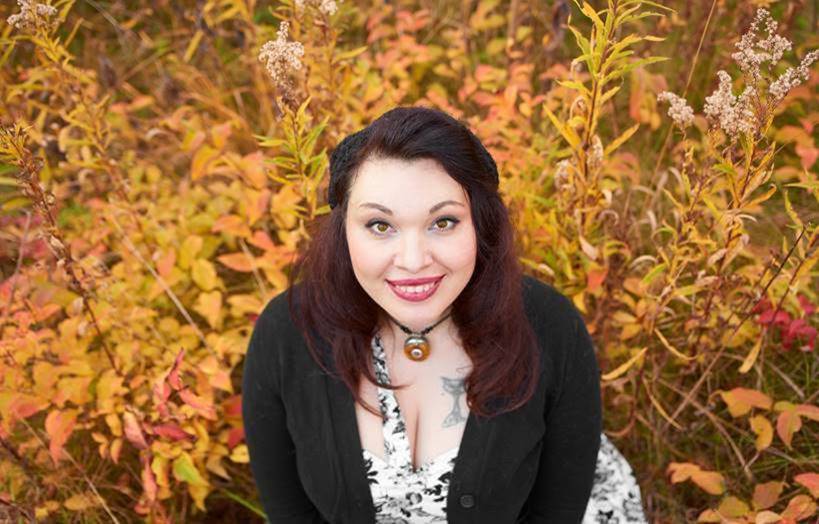 Emerging and new-to-the-festival artists include: The sweet harmony trio from Hamilton, THE REDHILL VALLEYS; 20-year-old, passionate singer-songwriter ISAAK BONK, and Guelph-based duo TRAGEDY ANN – where grit and groove meets softly swaying silk, the thrift-folk of Braden Phelan and Liv Cazzola comes to life. Other newcomers include Canadian powerhouse singer and animal activist Stephanie Braganza; western swing, jump blues, rockabilly and roadhouse soul veteran band Pat Temple and the Hi Lo Players;, Saskatoon-born, Toronto-based singer-songwriter and actress Melanie Peterson; and Turkish immigrant Juneyt, who is a seriously skilled, "self-taught nuevo-flamenco guitarist" from Waterloo, ON.
Winterfolk also looks forward to its returning artists: Onion Honey with their innovative bluegrass sound; singer-songwriters Jory Nash and Blair packham (of Jitters fame); roots duo The Mcdales; blues/roots singer-songwriters David Essig and BRIAN BLAIN; comical guitar ace Wendell Ferguson; outstanding guitarist/singer Noah Zacharin ; country heartbreaker Isabel Fryszberg; and the poet laureate of Parkdale, Freeman Dre & the Kitchen Party.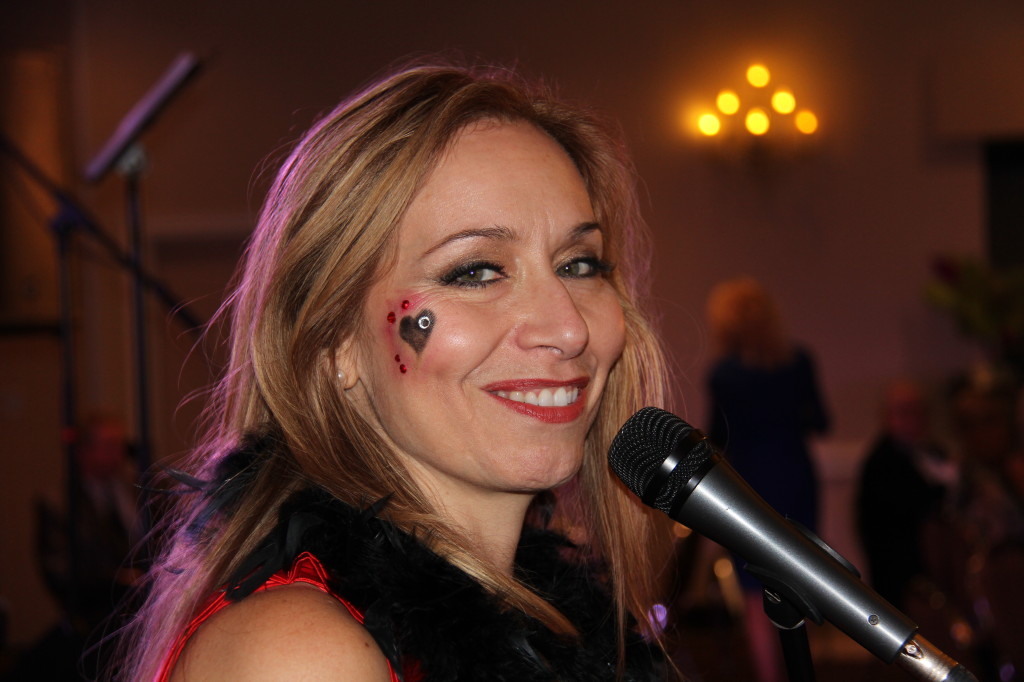 There'll be a few CD release concerts at the fest this year too. The highly-anticipated Songs OF Tony Quarrington Tribute album features friends of Tony performing fantastic versions of the veteran guitarist's repertoire. Artists will include Swamperella's lead singer and fiddler Soozi Schlanger; hillbilly swing duo HOTCHA!; Festival Director Brian Gladstone; JAZZ FM personality Laura Fernandez and more! Country crooner David McLachlan will release his new CD Traveling Truthfully and Harpin' Norm Lucien releases his 11-track album The World's Strongest Man.
The festival will also include special tribute events, community stages and various themed musical workshops with something for everyone to enjoy. Winterfolk is a combination of general admission wristbands and separate ticketed concert stages on the Danforth, and is the ideal event for music-lovers seeking new and exciting things to do in Toronto.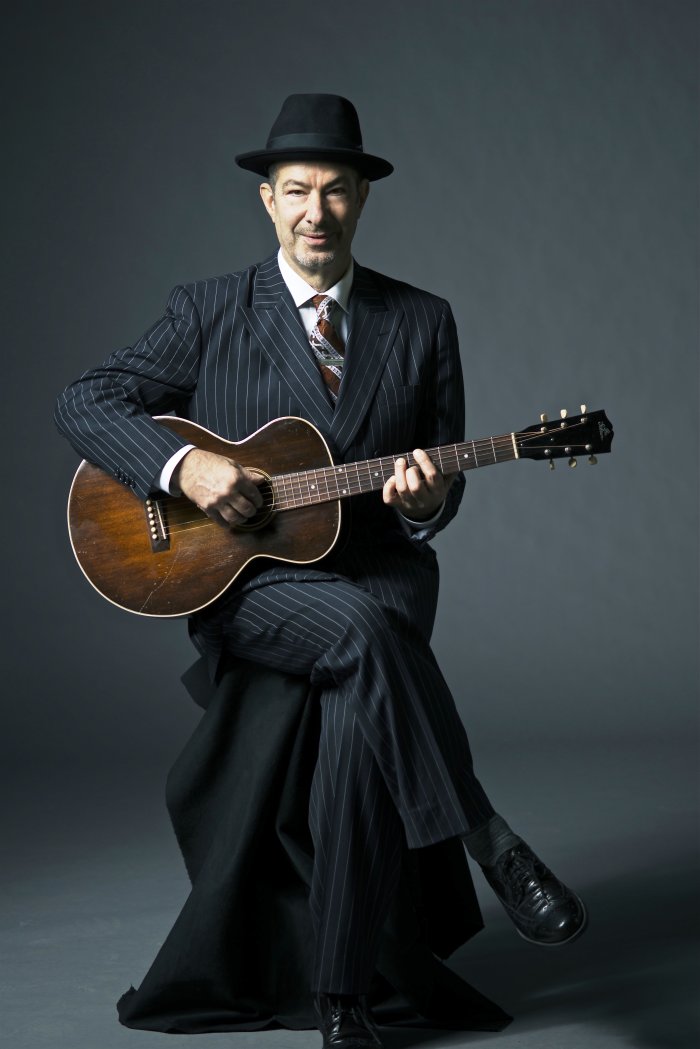 Full Festival Lineup in Alphabetical Order:
All Day Breakfast Stringband, Andy Griffiths
Blair Packham, Brian Blain, Brian Gladstone
Command Sisters
Danny Marks, D'Arcy Wickham, David Essig, David McLachlan, David Storey, Denielle Bassels
Freeman Dre & the Kitchen Party
Glen Hornblast
Harpin' Norm Lucien, HOTCHA!, Howard Gladstone
Isaak Bonk, Isabel Fryszberg
Jack de Keyzer, Jerome Tucker Band, Joe Hall, Jon Brooks, Jory Nash, Julian Taylor Juneyt Yetkiner
Kim Doolittle
Laura Fernandez, Lily Frost, Louis Simão w/ Pedro Joel, Lynn Harrison
Melanie Peterson, Mike McKenna, Mr. Rick
Noah Zacharin
Peter Verity, Onion Honey, Pat Temple and the Hi Lo Players, Peter Verity
Sebastian Agnello, Soozi Schlanger, Soul Maître Ds,Stephanie Braganza, Steve Raiken, Stuart Laughton,
Sue and Dwight, Suzanne Jarvie
The McDales, The Redhill Valleys, The Small Glories, Tom Hamilton, Tony Quarrington, Tragedy Ann, Trent Severn, Turbo Street Funk
Wayne Neon, Wendell Ferguson 
WHERE: Various venues on the Danforth, Toronto
• Black Swan Tavern (two stages), 154 Danforth Ave., 416-469-0537
• Dora Keogh Irish Pub, 141 Danforth Ave., 416-778-1804
• Terri O's, 185 Danforth Ave., 416-462-0038
• Mambo Lounge, 120 Danforth Ave., 416-778-7004
• The Globe Bistro, 124 Danforth Ave., 416-466-2000 
WHEN: February 17-19, 2017 
• Friday, February 17, 7:00 pm – 1:30 am
• Saturday, February 18, 1:00 pm – 1:30 am
• Sunday, February 19, 1:00 pm – 11:00 pm 
Rock group Royal Tusk have put the winter tires on the van and are ready to take their energetic live show across western Canada. The band head out on the road alongside T he Pistolwhips kicking things off in Regina on February 23, followed by dates in Saskatoon, Calgary, Vancouver and more!
Royal Tusk's debut full-length Dealbreaker released through Cadence Music in 2016 has earned rave reviews and has seen over 3 million+ streams on Spotify since its release in 2016. The band recently caught the attention of Buzzfeed Canada, who listed them as one of the their " 17 Artists to Watch in 2017 ". This is just the beginning of a wild year. Following this tour, Royal Tusk will head south to play SXSW in Austin, TX, then head overseas to play The Great Escape in the UK
The upcoming tour dates are the perfect opportunity for music fans to see what the buzz is about
Royal Tusk is previous fellow bandmates Daniel Carriere and Sandy MacKinnon (bass), from beloved JUNO-nominated Edmonton band, Ten Second Epic, along with Quinn Cyrankiewicz (guitar), Calen Stuckel (drums) and Mike James (keyboard/guitars). After touring extensively and sharing the stage with artists including Big Wreck, Collective Soul Dear Rouge and Metric, Royal Tusk is ready to hit the road this winter!
2017 Western Canadian Dates
Feb 23 - Regina, SK - The Exchange*
Feb 24 - Saskatoon, SK - Capitol*
Feb 28 - Red Deer, AB - Bo's Bar*
Mar 01 - Lethbridge, AB - Coyote Joe's*
Mar 02 - Calgary, AB - The Gateway*
Mar 03 - Grand Prairie, AB - Fred's*
Mar 10 - Kelowna, BC - Fernando's
Mar 11 - Vancouver, BC - Venue
*with The Pistolwhips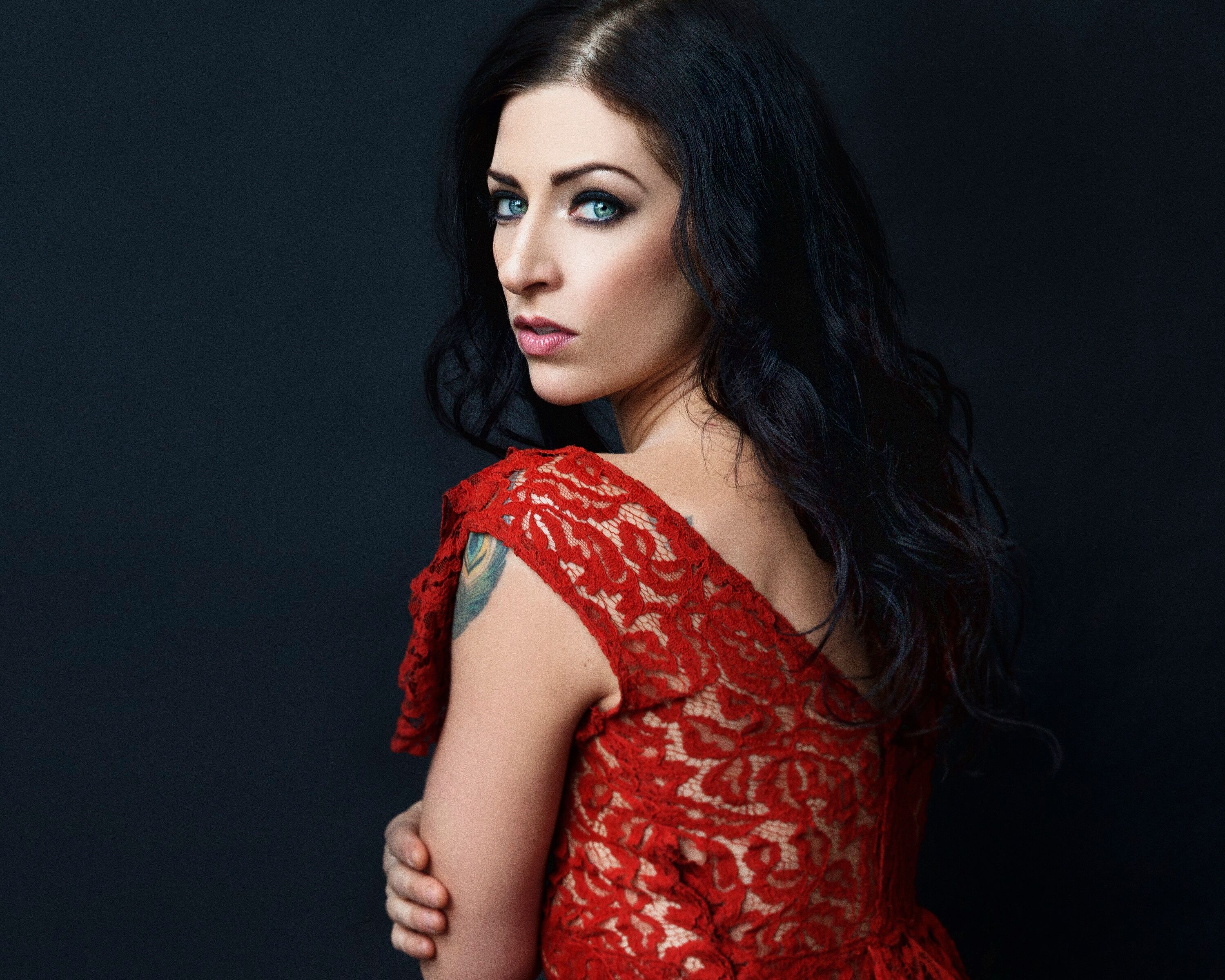 Andrea Ramolo, one-half of acclaimed Canadian folk-pop duo Scarlett Jane, is excited to release her 3rd solo effort, NUDA . The record is available now via Fontana North and includes a complimentary bonus album, Da Sola - raw and pared down renditions of the 10 songs featured on NUDA.
Ramolo celebrated the release of the album February 1st at Toronto's Lula Lounge with special guest Matt Epp, before kicking off additional Canadian tour dates on Feb 3. Full tour details can be found below.
Drawing stories from her travels, loves, and losses, the collection of 10 songs off of NUDA ooze with "naked" vulnerability. Produced by Michael Timmins (The Cowboy Junkies), NUDA brings about rich tones, ambient colours, raw narratives, depth and soul. Ramolo brought together a who's who of the industry into The Hangar studio including Josh Finlayson (bass), Ray Farrugia (drums), Jason Sniderman (keys), Aaron Goldstein (pedal steel), Faye Blais (vocals), along with Andy Maize and Matt Epp, who are each featured on duets.
For Ramolo NUDA is a metamorphosis. She says; "It was written during an exceptionally dark time where I was painfully shedding pieces of who I thought I was… as an artist, as a lover, as a woman. I wanted the project to unabashedly expose that process; that battle with ego and identification in an attempt to just be… to reveal all my cuts and bruises in this process of becoming. It's rare these days to stand in front of people naked, alone, and without filter. I thought I'd shovel out my insides for listeners in my never-ending attempt to connect because all of us on this earth have two things in common: love and pain."
Born in Toronto to Italian immigrants, hence the cover of the Italian love song Caruso on NUDA - Ramolo began her artistic life as a dancer and actress, but picked up the guitar in 2003 when her mom was going through breast cancer treatment "to heal myself and do something productive." The rudimentary country-folk tracks ended up on her 2008 debut, Thank You For The Ride . She followed it up in 2011 with the Tim Thorney-produced The Shadows and the Cracks, which earned her a nomination at the Canadian Folk Music Awards.
She then formed Scarlett Jane with Cindy Doire and spent five years extensively touring behind two albums, 2012's Stranger and 2015's eponymous offering, earning accolades from press and fellow musicians across the country and two more CFMA nominations. She has shared the stage with Gordon Lightfoot, Ron Sexsmith, Adam Cohen, along with Lee Harvey Osmond and Blackie & The Rodeo Kings.
Upcoming Canadian Tour Dates
Tues, Feb 7 - Prince George, BC - PG Playhouse - Cold Snap Music Festival
Sat, Feb 18 - Sudbury, ON - NFLB presents @ Fromagerie Elgin
Sun, Feb 19 - Lavigne, ON - Lavigne Tavern
Wed, Feb 22 - Quebec City, QC - Maelstrom Saint-Roch
Fri, Feb 24 - Wakefield, QC - The Blacksheep Inn#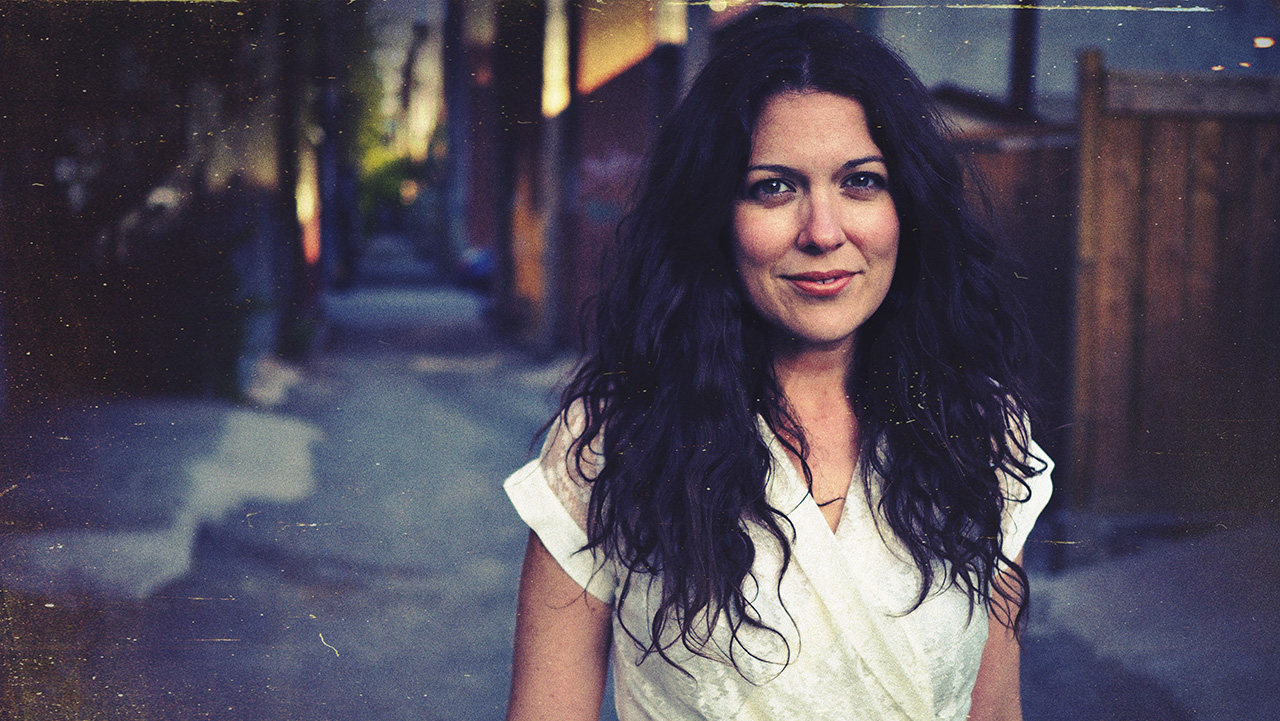 With her sophomore album, This Island, released last week via Pheromone Recordings, Alejandra Ribera is now sharing the video for album track, "Carry Me," courtesy of Montreal en Lumiere . The video is directed by Kristina Wagenbauer whose short films have showcases at such festivals as Locarno Film Festival, Régard sur le court-métrage in Sagunay, Off-Courts Trouville, and many others.
Wagenbauer says of the video, "I wanted to treat it like a short film, to tell an extremely touching modern story with amazing acting and beautiful cinematography." Ribera adds, "I love songs that can tell a big story in a small window of time, so I wanted to make a video that accomplished that same objective. With each passing moment the narrative becomes broader."
This Island continues the exploration of luminescence which began with her debut album, La boca - this time leaving the depths of mythological waters and delving firmly into the experience of the human heart. Ribera will support her new album with a string of tour dates in Canada beginning February 23 .
ALEJANDRA RIBERA TOUR DATES
Feb 23rd - Quebec City, QC - Théâtre Petit-Champlain
Feb 24th - Jonquières, QC - Côté Cour
Feb 28th - Montreal, QC - Club Soda (MTL en Lumiere)
Mar 4th - Sutton, QC - Salle Alec & Gérald Pelletier
Mar 9th - Sorel-Tracey, QC - Marine Cabaret
Mar 10th - St-Adolphe-d'Howard, QC - L'Ange Vagabond
Mar 15th - Toronto, ON - Trinity St. Paul's
Mar 16th - London, ON - Aeolian Hall
Mar 17th - Ottawa, ON - NAC Studio
Mar 21st - Berlin, Germany - Grüner Salon
Mar 22nd - Münster, Germany - Schnabulenz
Mar 23rd - Lauenau, German - Clubhaus
Mar 24th - Wawern, Germany - Synagoge
Mar 25th - Freiberg, Germany - Jazzhaus
Mar 26th - Landsberg, Germany - Stadttheater
Mar 28th - Vienna, Austria - Sargfabrik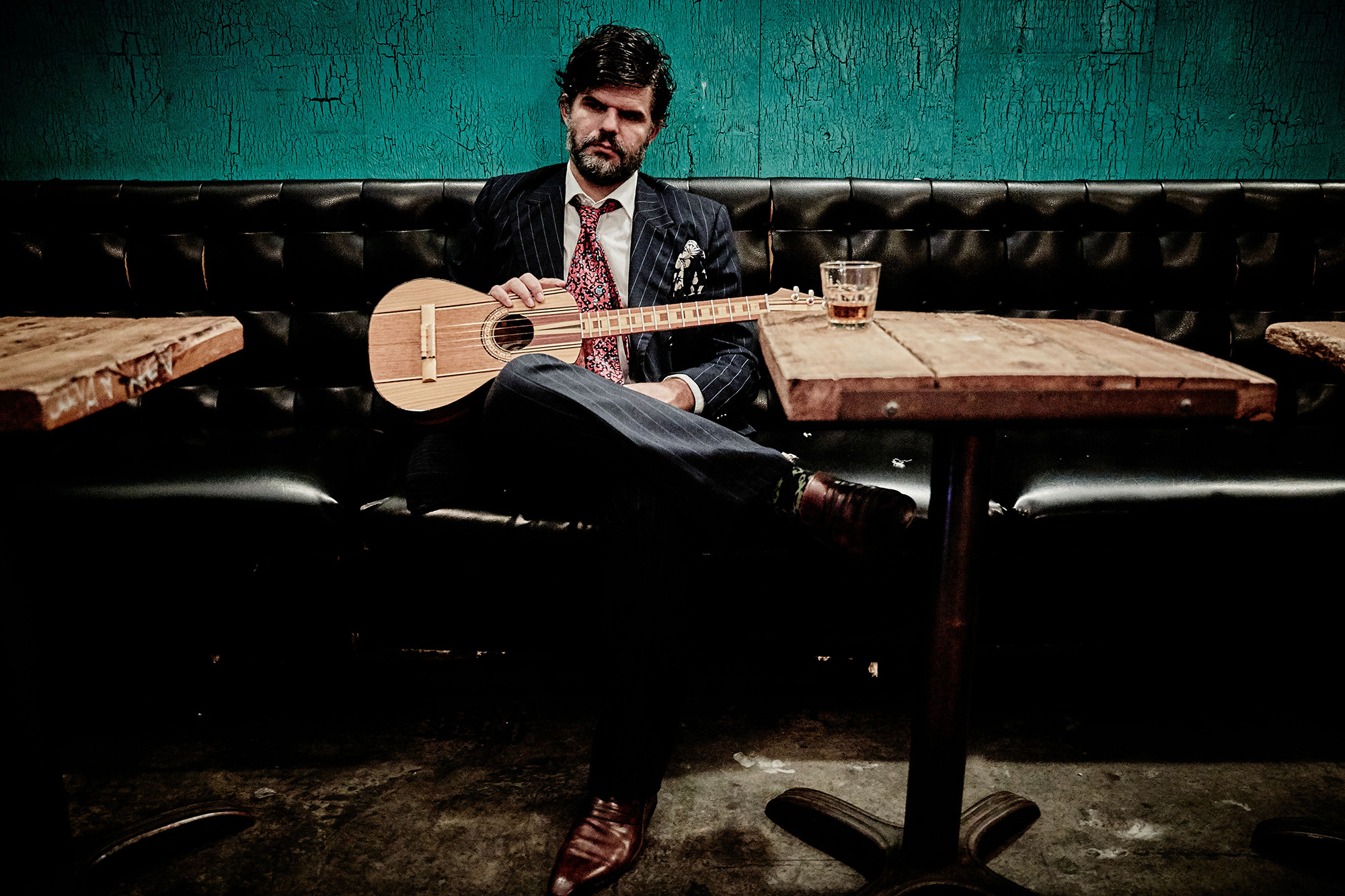 Straight outa left field, armed with syncopated Caribbean rhythms, sparkling soca guitar and the pointed and oft humorous lyrics at the heart of calypso, Kobo Town's newest, Where the Galleon Sank reimagines Eastern Caribbean music for contemporary times. The man at the helm is Drew Gonsalves , who's made a name for his band with a combo of highly danceable music and socially conscious, activist lyrics.
Gonsalves was on a boat when the idea for the album came to him. The Kobo Town bandleader was heading out on the Gulf of Paria, a pocket of the Caribbean Sea which stretches between Trinidad and Venezuela, when he spotted the rusted wreck of an old barge beneath the surface.
"Looking down I was struck by how much of our history - like that sunken vessel - lies buried under waves, its outline barely visible in the blue shadows", the Trinidadian-Canadian songwriter observes in his liner notes to Where the Galleon Sank . "Beneath this much traversed patch of ocean lie Spanish galleons, slaving ships, pirogues (fishing boats), oil tankers and even U-Boat submarines – all covered by that vast water which serves as both a barrier and bridge between our islands and the wider world."
The barriers and bridges built by the colonial rule that governed Trinidad have long been at the heart of Gonsalves' much acclaimed writing. On "Galleon", he sets out to raise some of that hidden past to the surface. He named his band Kobo Town after the historic neighborhood in Port-of-Spain where calypso was born. Over the past decade, the Toronto-based musician has reinvigorated and reimagined calypso, infusing this Caribbean folk music with reggae, ska, and an array of contemporary sounds to create Kobo Town's driving, joyous calypso rock.
On his new release, Gonsalves continues to explore 500 years of history through his Trinidadian lens, armed with his trademark wit and gift for melody. Belizean maverick producer Ivan Duran - integral to the success of 2013's Jumbie in the Jukebox - is once again manning the console, creating a warm, percolating, richly layered sound. The making of "Galleon", recorded in Montreal, Toronto and Belize, was delayed when Gonsalves and Duran became involved in one of the biggest musical comeback stories of 2016. Along with Manu Chao, they co-wrote and produced one of their childhood musical heroes, Trinidadian legend Calypso Rose, whose new album has already gone gold in France.
As on Kobo Town's two previous outings, "Galleon" is filled with buoyant music that stimulates both body and mind; propulsive, infectious grooves are juxtaposed with incisive lyrics that expose human folly and our tendency to repeat our mistakes. Part poet, part correspondent, Gonsalves delivers compelling dispatches from events both real and imaginary. " King Sugar" recounts the end of the sugarcane export which shaped the Caribbean, reminding us that today's extraction economies may not last forever. "Karachi Burning" is a first-hand account of the fiery expressions of grief after Pakistan's prime ministerBenazir Bhutto was assassinated. " Smokestacks and Steeples" is a remarkable overview of the forces that shaped much of modern mankind - ingeniously crammed into a 3-minute pop song!
Kobo Town is a vehicle for taking Gonsalves' penetrating calypso journalism to the dance floor but, on "Galleon", another, more spiritual, side of the affable front man is also on display."Before the Day Star" sees Gonsalves deliver a moving tribute to the human spirit, and the hushed final track "As They Sleep" paints a scene of perfection, serenity and gratitude as the singer watches his children sleep. The exquisite album closer is made all the more arresting as the very last note of the record is one of ambiguity and uncertainty. As if to say, don't take anything for granted. Enjoy it all while there's still time. www.kobotown.com
TOUR DATES
February 1st - The Cumberland, Courtenay BC
February 2nd - The Queen's, Nanaimo BC
February 3rd - Victoria BC - White Eagle Hall
February 4th - Biltmore Cabaret, Vancouver BC
February 8th - Dream Cafe, Penticton BC
Fenruary 9th - Golden Civic Centre, Golden BC
February 10th - Festival Place, Sherwood Park, AB
February 11-12th - Block Heater Festival, Calgary, AB
February 23rd - Lula Lounge, Toronto ON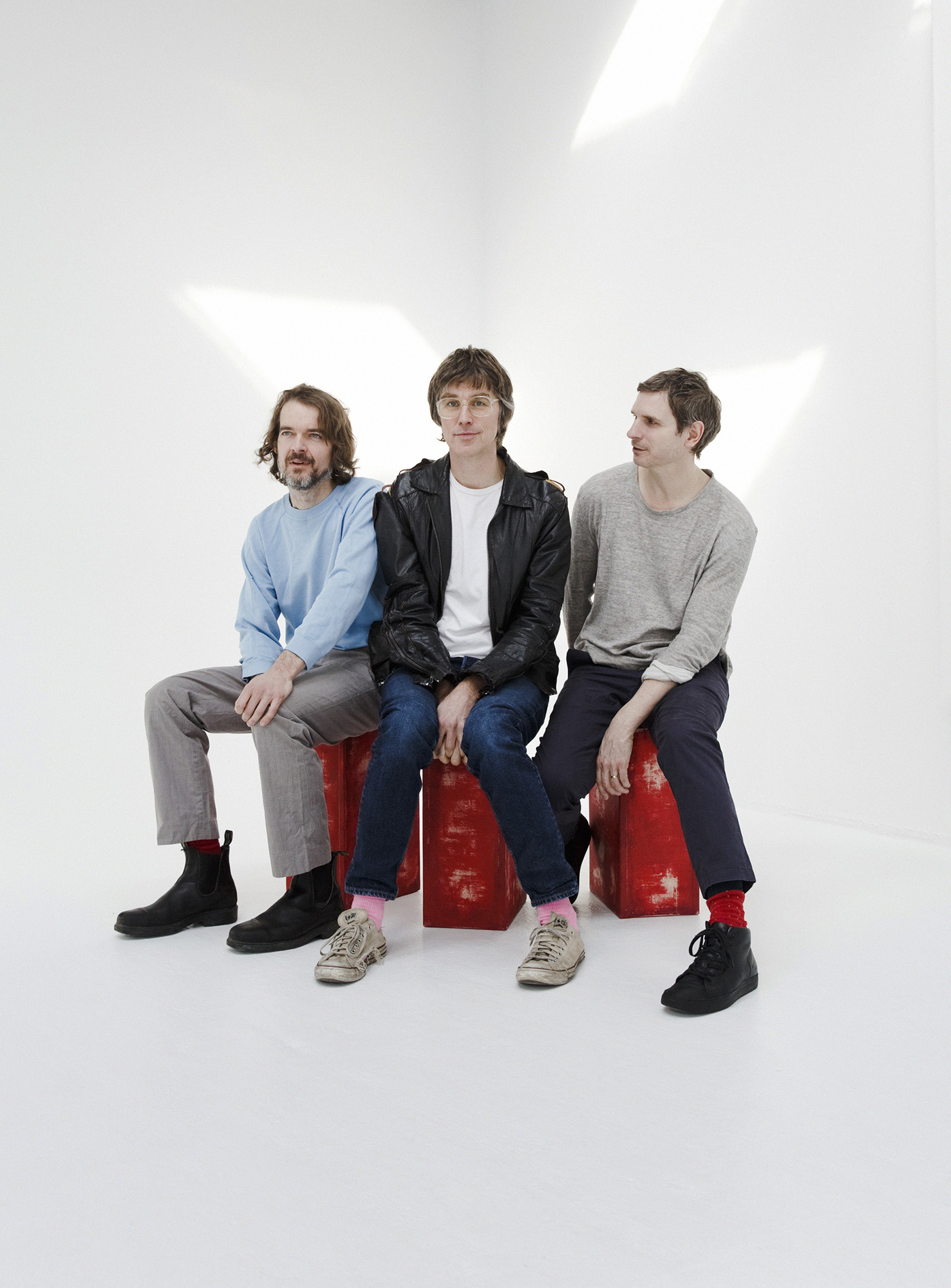 East Coast 'supergroup' The TUNS recently dropped their debut self-titled album and it's straight up poprock perfection. Between the trio of Chris Murphy (Sloan), Matt Murphy (Super Friendz, Flashing Lights), and Mike O'Neill (Inbred), this lot has spent their fair share of time on the road. During their recent travels, Chris shot a lot of 'on the road' footage on his phone, a good chunk of it featured Matt all by himself, empty airports, and donuts. "We all laughed pretty hard when we paired Matt's lonely traveler shots with our melancholic song, 'I Can't Wait Forever' so we decided to make that the track," says Chris. "We were going to just run a snippet or two on our Instagram , but there was enough footage to cover the entire song."
Premiering today courtesy of Exclaim!, the video for "I Can't Wait Forever" follows Matt, the lonely traveler, until he meets Mike, a fellow lonely traveler, and finally (spoiler alert), they meet a fellow donut eater, Chris.
TUNS is an exciting new band of equals, of collaborators, of experienced veterans who sound as exuberant as ever. It's like a music geek's version of fantasy baseball, a band that could feature Paul McCartney, Pete Townshend, and the Attractions' Pete Thomas, with Alex Chilton and The Jam's Paul Weller throwing in song ideas. Out now on Royal Mountain Records, the album is full of power pop with intricate melodies and electrifying rock'n'roll written with a deep appreciation for songcraft. The first single, " Mind Over Matter", grabbed a lot of ears and hit #1 on both CBC Radio 2 and Radio 3 .
Peace.