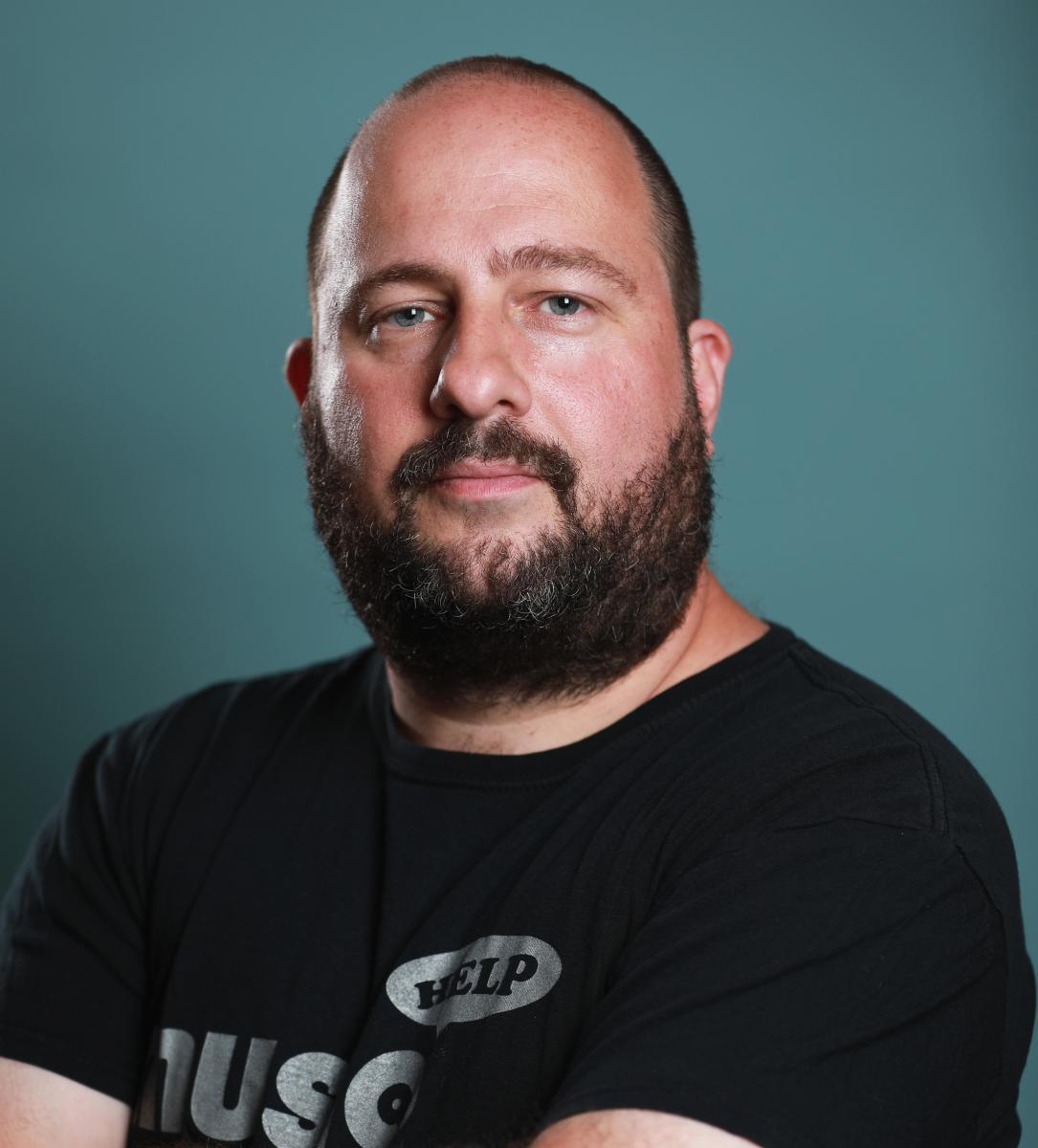 Fri Jun 04, 2021
I guess this is one of the more important and pertinent articles that are in my series if you are trying to get accepted as a Showcase act at a Festival. If you have not already read them check out Pt. 1 and Pt 2 of the series Showcase Festivals for Dummies.
How do you secure a spot on a Showcase Festival?
Even though Showcase Festivals usually don't pay any or at best a minimum fee, they still get a lot of applications. A midsize festival can get around 1500 to 2000 applications. How do you stand out when there are so many other artist's applications?  I have been working on many Showcase Festivals over the years and they all deal with it differently. And yet, some things never change.
I can estimate that around 60% of who the Showcase Festivals are booking are based on tip-offs. They have reliable networks to ask what artists that could be on their way up. Why they do that is usually because the artist has their funds or investors in place. Who they ask is all from export offices, booking agencies, managers they know, and other Showcase Festivals. Believe it or not, all the festivals talk to each other, not just tipping off what has been good but also what has been bad about the artists. I have seen artists being dropped after they did a gig totally drunk and destroyed an amp on stage. The band thought they were rock 'n' roll, the festival saw it as damage. That spread fast that you shouldn't book them. Inside the showcase world also it is more important to behave. If Axel Rose behaves like an idiot, they will forgive him because he still sells tickets. These bands are on their way up and don't sell tickets yet, so bad behaviour can really take you off the list. This is also a useful tip if you are booked on one Showcase Festival there are usually others there and that can be the entry point to get to the next one. The fact that an artist usually does around ten showcases before they enter the bigger stages tells something. Showcase Festivals scout on other Showcase Festivals. So one tip-off to be booked sometimes you just buy a ticket to the Showcase Festival and the conference and start talking to the bookers for other Showcase Festivals. That will make them remember your artist's name and you have recognition in the list of artists when they choose. I have booked over 100 bands that I just got presented to and they explained their thing and from that, I picked them for my Showcase Festival.
There are different ways to also go through all the applications. You can go through all of the artists and listen to them. With that said, no you really don't have the time to listen to all artist's different albums and EP's. You take a song and just listen to it. If that is not good, then you move on. The first rule to be booked, present your best songs. Even if you just released this really great remix of your song that is eight minutes long and is the latest you got out. Probably would be better off with the three-minute radio hit you have four years ago. The smart artist chooses out songs that are easy to hook on to, don't bother what was the latest you released. Since we pick at random give us just choices that are easy to access.
Sometime though you don't have the time to listen to songs. You just scroll in the list to get excited or to look for an artist that you already recognize as I wrote earlier. Here the picture can be crucial. To be honest, out of the 2000 artists that apply my estimation would be that 1500 has a picture taken by their friend with a cell phone. Most of them want to be artsy farsty and takes a picture with blur or the artist very far away or some bad Instagram filter. These all look the same for us that sit and scroll through. A good picture can just be that thing that makes the booker go in and look at that application. One of my best bookings was just that. The picture got me interested went in saw the video and was blown away by how good they were and booked them. What is a good picture then? Just a band picture like The Ramones classical picture against a brick wall won't do. There are too many of that. Not showing your faces too clearly also makes it uninteresting. The picture must have a crisp. This is hard to explain, but a crisp picture with good colours (don't use black and white it's boring and most posters today need colour pictures) can usually just be done by good lightning in a studio. Sorry, your friend with a digital system camera with a flash is not going to be good. Getting in a real photographer with lightning gear is to be preferred, that picture will stand out. It has that crisp.
The photo is a way to get them in to listen to the first song (that you now have taken the hits to present). Because even if you have the best picture and a good song if you don't have the rest together the first two won't matter. Most showcase festivals have a lot of questions and links and upload promo material to fill in when you apply. Many now also have special questions that they look at like "Why do you want to play at our festival", "How are going to promote yourself if you are picked" and so on.
This can be quite revealing. Many of the fields are not mandatory so if you are lazy, you jump them, or more commonly you jump them because you don't have what is requested. For example, many ask for a live footage video. Many just skip that, since they think the video shot by their mom on the local club isn't cool enough. They are not looking for the coolness mainly just what it looks on stage, set up, and so on, not so much that it is crappy sound, we don't mind that. Equal worse is the artist that put in when they were opening act for a big artist on an arena show. It looks great with that big audience and so on but your numbers on Spotify, YouTube, and social media are giving it away that you were there as an opening act for some reason. The problem for me as a booker is that I don't have that arena so I have no chance to see what this would look like on the local club I'm using. Same with the band that has done a television show in their home country. Nice sound clips, but really don't tell us about what we get.
Many artists I skip as an artist that hasn't filled out these fields. Many of the fields are used by us for example we need promo pictures. And probably several of them so just linking in the front cover of the lasts single where you have painted your faces full of stars won't really do. We don't have time to sit and send emails and ask artists for pictures or videos, links to the homepage, etc. A good reason to not book an artist is that these assets are not available. So if you want a better chance, upload what they ask for and exactly what they ask for if it's three promo pictures send three not one, not two, three. And please have everything updated. We often find that the bio was written two albums ago and we will get shit from the bands when we use the wrong bio.
Back to the questions that many also ask. These are the best tools to just see what level the artists are on. My Showcase Festival right now has the main question is "Why do you want to play at a Showcase Festival?" I just went in and took random five latest applications. Here is what I got.
I think this will be amazing experience.
It looks like a wonderful opportunity. I'm also anxious to play for a large audience.
To showcase myself
Cause I would like to go beyond my limits
We believe it's the perfect setting to get our music out to the right people when looking for partnership in booking, recording and releasing music.
Ok number five is a good answer. The rest are just acting it like a vacation or don't really know.
My second question was "Since we are a Showcase Festival and the conference part is a very important part of the event. We would like to know how you are going to promote yourself to our industry people?"
I would present myself by who I am and what my music stands for, my personality and craft are unique.
I plan to be prepared with a flyer introducing myself and my music and spread the word on all social media platforms every day leading up to the event. I will also investigate who the industry people are to reach out to them in advance to introduce myself.
By giving the best performance.
I would perform my best.
By handing out promotional material including music, press and bio to those we aim to meet.
Ok here both 2 and 5 gave pretty good answers. I can tell that answers 3 and 4 are so common that I would be rich if they give me one cent every time I see that. And saying that you are going to do a great performance or that you are the best live artist in the world will never work. Also, the answer that you are unique or your personality is a very common answer that just tells that you are not ready for this. That is a good reason for not picking you.
Answer the questions with some thought, not just write something silly make also your chances to be picked so much larger. Here you can see that number 5 is getting what they should do so here I would get in and listen to the music a bit more.
You really need to stand out in your application, take some time to put an effort into it. Then you might not get picked anyway, I usually say that my festival probably misses out on really great artist every year in the applications. Mostly, we can miss them since they haven't filled it out right. What I know is doing it sloppily will give you less of a chance. Having all your assets right is crucial. Then you also need a bit of luck. Like I wrote in the beginning 60% are booked on recommendations so have people talk for you and be great. 10% is booked for services, like collaborations between organizations. 30% are booked just by that the festival sees something in the artist and wants to try it out. So it's not easy to get booked in an 2000 Artist Competition, but you can always improve your odds.
Editor's Note: Peter Åstedt has been working in the music industry for over 30 years. He has started record labels, distribution systems, and publishing companies. Peter also runs several major showcase festivals and is an advisor for INES and co-founder of MusicHelp/Discover Sensation. He has worked with the Top Ten most streamed songs and had music on both the Olympics and Super Bowl. Peter has currently taken up the seat of Station Manager of Cashbox Radio, working with MD, PD and station owner, Sandy Graham. As well he recently worked as the European Consultant for Heal the Earth – An Earth Day Celebration. His latest venture is a new Showcase Festival in Sweden, Future Echoes scheduled for September 16-18, 2021.