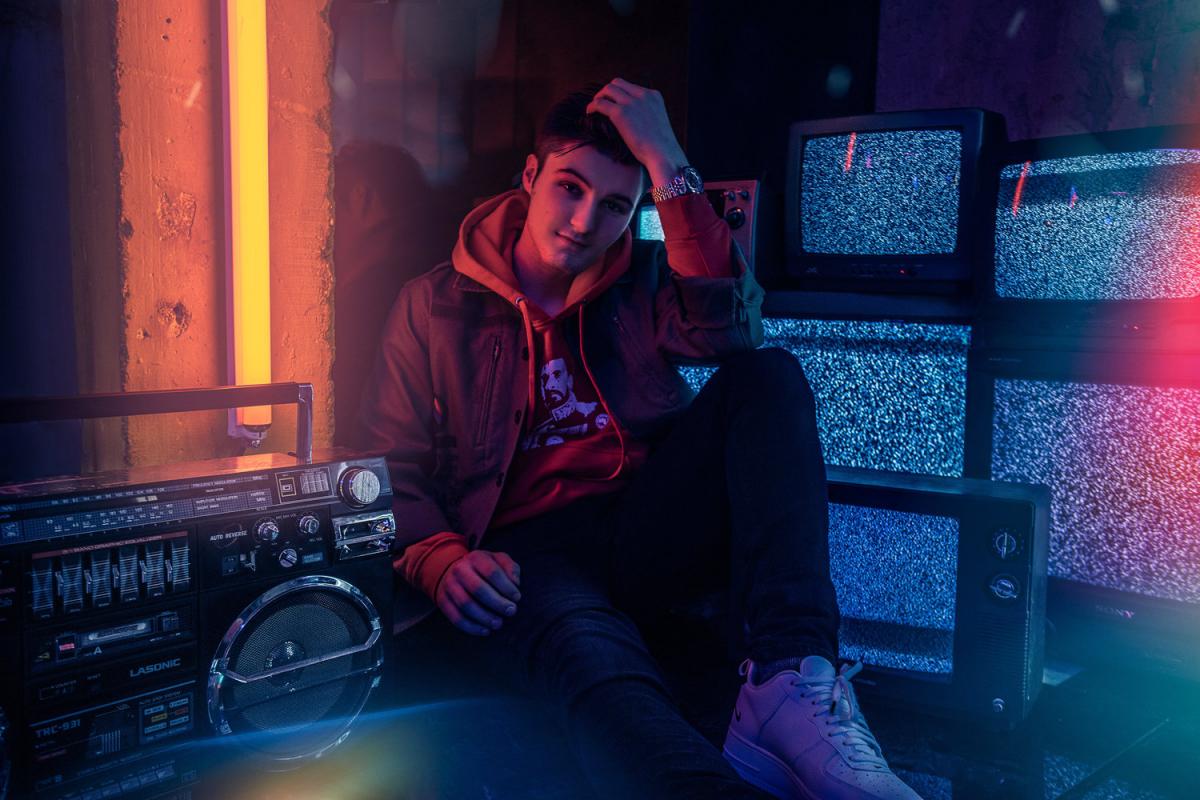 Fri May 03, 2019
At age 20, Wes has amassed as many accolades as artists twice his age, having won numerous international music awards and gaining tens of millions of media impressions across TV, radio, and online.
Catching up with Wes at his home in Toronto, he shows he has what it takes to make it in this business. True values for a young man and has old soul insight into life.
"I grew up on classic rock and and folk/country music. I loved the lyrics of Garth Brooks, lyrics are what gets to me. I also listened guitar songs like 'While My Guitar Gently Weeps', Harrison really knew how to make a guitar tell a story. I grew up on The Doors, The Beatles, The Who so I was surrounded by classic rock, hip hop and R&B. I think it has influenced my sound but I took it and made it my own."
When asked where and when the musical influences started Wes said, "I took piano first when I was 5 years old, wrote my first song at 6, then took up guitar at the age of ten. No one was really musical, except my Granddad was an organist and pianist in the church and my Dad was in the choir. My Mom is a visual artist so I think I got the best parts of my parents insofar as creative influences were concerned."
His fresh RnB-infused pop - which echoes such diverse influences as Kid Cudi, Travis Scott, and The Beatles - is at once engaging, intelligent, and fun. Wes is a rare breed of artist that will inspire legions of super-fans for years to come, and initiate a true movement.
Teaming up with the production duo of LA-based Grammy-recognized, Billboard charting producer "Trillionaire" Earl Powell (Jennifer Hudson, The Jacksons, Keyshia Cole), and #1 iTunes-Charting Toronto-based producer Ben Pelchat (Boy George, Chrissie Hynde, Tim Arnold), Wes set out to make an album that would define his career.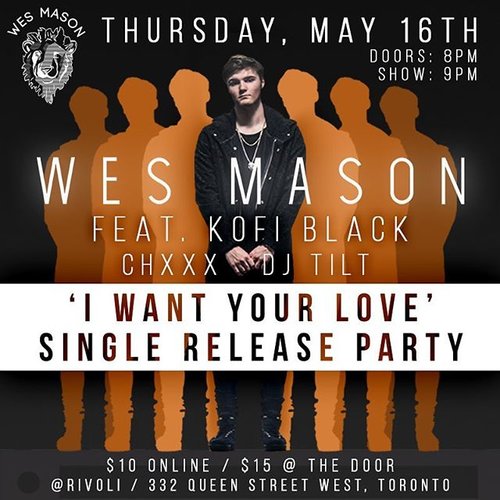 "It took the last year to record this album. I was blessed to have Ben Pelchat recognize my talent at 15 years old. His sister, Kirtsen, was my vocal coach and she and I worked constantly together to develop and train my voice. It all brought out the best in me."
Recorded at the legendary Tito Jackson's private studio in Los Angeles, as well as the historic Kensington Sound in Toronto, Wes fed inspiration from the musical legacy surrounding him and infused that into his brand-new take on RnB-pop.
Of this Wes says: "I ultimately just want my music to affect people the same way that my favorite artists have affected me. It's crazy how somebody else's story can become your own."
"When I was younger, I did film scores that resulted in licensing and synch deals, but it was truly about a year ago that I finally felt I had a path and direction. This new product is all about baring my soul, and it has shown me a steady realization of things. I learned that I wanted to find my true calling both vocally and as a writer."
"I have so much to be grateful for right now. I am getting to do a Showcase at Canadian Music Week on May 10 at Kensington Sound, then we have our official Single Release Party on May 16 at the Rivoli, then preparing to do a Showcase on June 6th at Morrisons in Cannes France as part of an official showcase at MIDEM. I was at MIDEM two years ago to promote my EP, so it is exciting to go back to France with my whole team."
"I have learned to just be true to yourself and focus on who you, be true to yourself and your music. That is where I am at right now."
"The team I have right now has helped me make my songs into masterpieces."
And with that in mind, the first single from The Animal Inside, "I Want Your Love" featuring (RnB star and Wyclef Jean protégé) Kofi Black, will be dropping May 16th 2019, at the official CD Release Party at the Rivoli in Toronto.
Performance Dates:
May 10th - Canadian Music Week Showcase, Kensington Sound, Toronto, Canada
May 16th - Single Release Show, Rivoli, Toronto, Canada
June 6th - Midem Showcase, Morrisons Lounge, Cannes, France
For more information regarding times and tickets visit https://www.wesmasonmusic.com