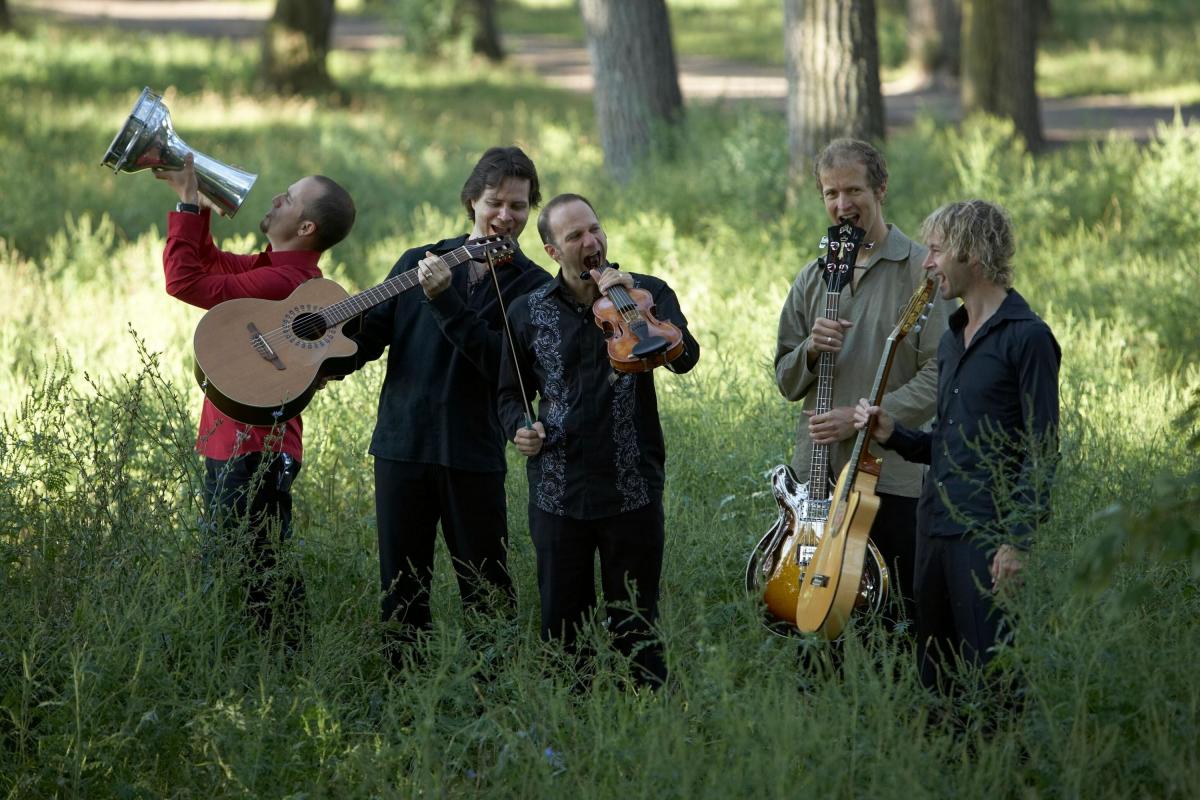 Fri Sep 20, 2019
Featuring esteemed poet, multimedia artist, and Somali refugee Ifrah Mansour, the gorgeous and heart-gripping track is part of a larger cross-collaboration release, Refuge. Set for Spring 2020, this their seventh and most historic album features talents that arrived in Canada and the U.S. as immigrants and refugees — many of whom are GRAMMY and JUNO Award winners.
"Each one of us in the world has a remarkable story to tell…" says Sultans of String co-founder, Chris McKhool (Jesse Cook, Pavlo). It's his bold, fiery fiddle — melded seamlessly with founding guitarist Kevin Laliberté's (Jesse Cook) rumba rhythm — that lead the group's distinctly signature sound. 
Added to this rich foundation are bass master Drew Birston (Chantal Kreviazuk), guitar wizard Eddie Paton, and Cuban percussion master Rosendo Chendy Leon (Alex Cuba). Together, their musical synergy strikes inimitable, explaining their three JUNO Awards, and four Canadian Folk Music Awards, plus many more. 
"We are excited to share the beauty of these collaborations that feature special guests from First Nations, Turkey, Somalia, Iraq, Iran, Pakistan, Greece, Syria, Mexico, Portugal, Cuba, and Sudan." 
The five-piece recently marked their 12th anniversary as a band, which includes a dizzying series of award-winning releases, International touring at notable venues (including JUNOFest, Glasgow's Celtic Connections, NYC's Birdland, and selling out Koerner Hall several times over), plus appearances on BBC, CBC, Irish National Radio, NPR, SiriusXM, and then some.
"This is a project that is centred around the positive contributions of refugees and new immigrants," McKhool offers, recalling his own grandfather who stowed away on a Lebanese ship bound for North America a century ago. "We are bringing in special guests that are newcomers to this land, as well as global talents that have been ambassadors for peace. We wish to celebrate the successes of those who make the journey here and bring their extraordinary talents with them.
"We hope the kinds of conversations we can have as musicians can provide a model for peace that our politicians and citizens find inspiration from." 
For her part, Mansour's tireless work and advocacy complement the mission. 
"I wrote the poem for me, for my community, and for those yearning for change or to deepen their empathy," Mansour details. "I wrote it because I was so frustrated with so many people sending me emails, and asking what I thought about (the United States) travel ban.
"A lot of times, those that are surviving are busy surviving… It is very hard for them to voice their pain. Those that have an ounce of empathy, and that have experienced something similar, have that responsibility to share.
"Writing the poem was a way to unleash some pain that I could name finally."
Born in Saudi Arabia, Ifrah Mansour's family attempted to return to their native Somalia only to be met with a civil war and collapsed government. Her parents and five siblings soon left for a refugee camp in Dadaab, Kenya — one of the oldest and largest in the world — before settling in Dallas, Texas, where the only African-American they knew was the mailman. "The whole family would run to the door when he came," she recalls. "We asked him, 'where are all the brown people?'"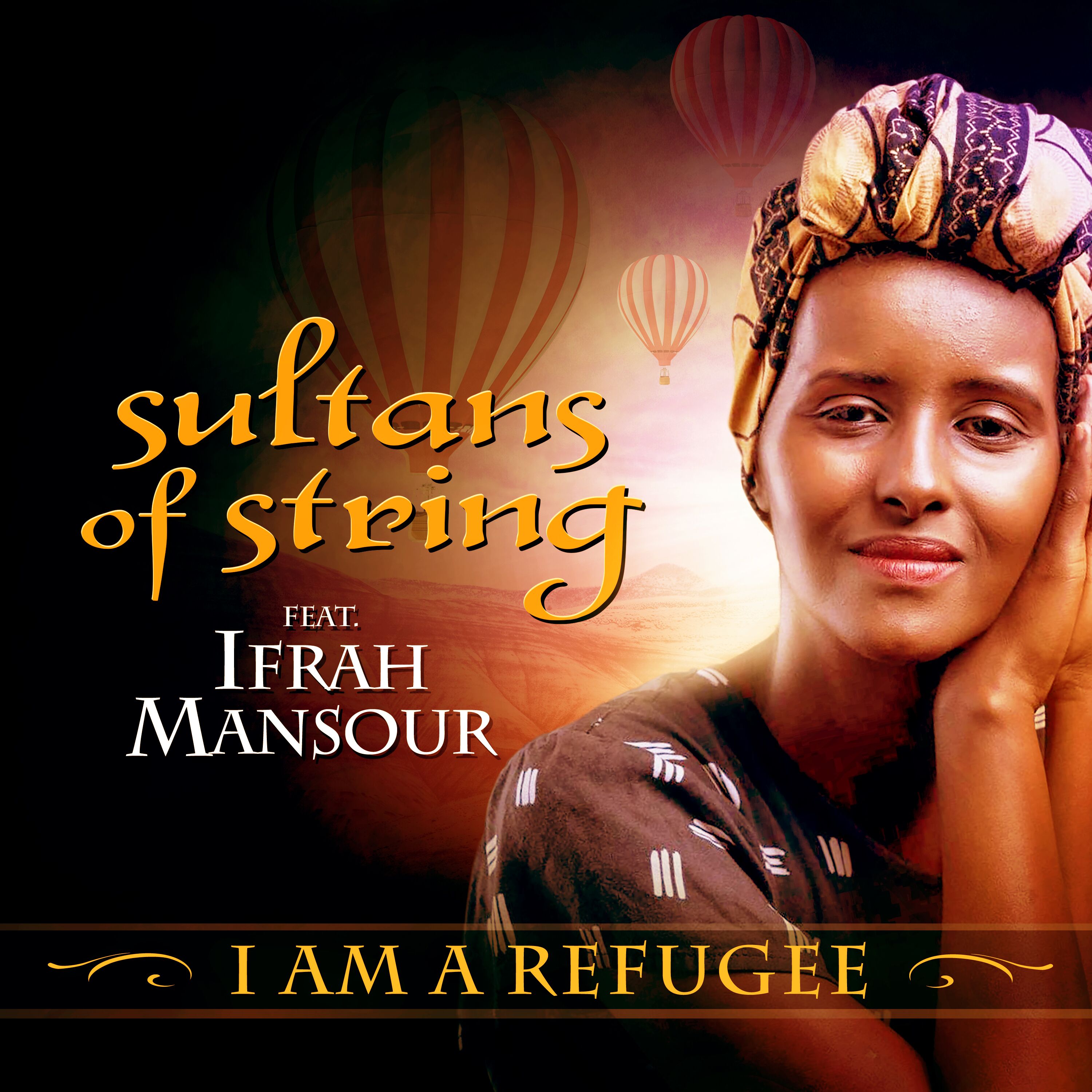 Ultimately, Mansour would move to Minneapolis around high-school age and now lives among the largest Somali diaspora community America. Now 30, she notes she hasn't followed the 'Somali immigrant path' that she — or anyone else — expected. "I was doing what everyone was doing, which was 'go to college and seek a degree that will financially stabilize you and your extended family,'" she says. "I was on-track for 'elementary ed' and my life was set… I was going to be the 'perfect kindergarten teacher.'" 
It was then she discovered her penchant — and passion — for performance and artistry. 
"A lot of times, you have the 'feeling,' but you don't have the words," she says. "I feel like, as an artist, I have these words…
"An artist's job is to draw that hope, especially in a time of deep hopelessness," she continues. "There is an increase of refugees around the world… An increase in homelessness… There is a deep need for people to hear a message of hope, but also a message of pain.
"As an artist, I have to keep holding on to hop in days where it feels that there is nothing left to hold onto. It helps to keep creating because now I have a metaphor for anyone who is experiencing some kind of injustice, homelessness, forced migration, and their rights are being taken away."
"I Am A Refugee" is co-produced by McKhool and John "Beetle" Bailey. The beds were recorded on First Nations land at the renowned Indigenous-owned Jukasa Studios; founded by Ohsweken's, Kenneth Hill & Jerry Montour, Jukasa Studios is a multi-million dollar studio created for world-class and developing artists to make music in surroundings rich in spirit and tradition. (Fun fact: the legendary 8072 G Series Vintage Analog Console — which spent 12 years of its life in Studio Three at Abbey Road Studios in London England — was purchased and moved to Jukasa Studios in 2009.) Overdubs and mixing was done at The Drive Shed with John "Beetle" Bailey and mastering by Harry Hess at HBomb Mastering.
Tour Dates:
September 27 @ Festival of Small Halls - Grace Hall, Sydenham ON
September 28 @ Festival of Small Halls - St. John's United Church, Brockville ON
September 29 @ Burlington Performing Arts Centre, Burlington ON
w/ Guest Anwar Khurshid & the Burlington Symphony
September 30 @ Burlington Performing Arts Centre, Burlington ON
Special Performance for Younger Audiences
November 8 @ OMEA Showcase, Toronto ON
November 23 @ Fergus Grand Theatre, Fergus ON
November 28 @ Banff Centre for the Arts, Banff AB
Christmas Caravan w/ Guest Rebecca Campbell
November 29 @ Fish Creek Concerts, Calgary AB
Christmas Caravan w/ Guest Rebecca Campbell
November 30 @ Festival Place, Sherwood Park AB
Christmas Caravan w/ Guest Rebecca Campbell
December 1 @ Beneath the Arch Concerts, Turner Valley AB
Christmas Caravan w/ Guest Rebecca Campbell
December 5 @ Wolf Performance Hall, London ON
Christmas Caravan w/ Guest Rebecca Campbell
December 6 @ Live Wire Music, Kingston ON
Christmas Caravan w/ Guests Rebecca Campbell & Lynn Miles
December 8 @ Concert Hall at Victoria Hall, Coburg ON
Christmas Caravan
December 13 @ Sanderson Centre, Brantford ON
Christmas Caravan w/ Guests Rebecca Campbell, Donné Roberts & Ken Whiteley
December 14 @ Oakville Performing Arts Centre
Christmas Caravan w/ Guests Rebecca Campbell, Lynn Miles, Donné Roberts & Ken Whiteley
December 15 @ Kingston Road Village Concert Series
Christmas Caravan w/ Guests Rebecca Campbell, Lynn Miles, Donné Roberts & Tamar Ilana
December 19 @ Shenkman Arts Centre, Ottawa ON
Christmas Caravan w/ Guests Rebecca Campbell, Lynn Miles, Kellylee Evans & Kristine St-Pierre
February 8 @ Living Arts Centre, Mississauga ON
w/ Mississauga Symphony Orchestra
March 7 @ Classic Theatre, Cobalt ON
May 2 @ Gravenhurst Opera House, Gravenhurst ON
Watch "I Am A Refugee" here https://youtu.be/i3NoXyoq6D4
Refuge is set for release in Spring 2020.
For more visit http://sultansofstring.com/