Fri Aug 16, 2019
Myer Clarity, 27, is a Toronto based multi-genre producer, songwriter and hip hop artist with 3 self-produced albums under his belt. His unique blend of hip hop, punk and jazz combined with his honest story-telling has gained him a dedicated fan base both at home and overseas. 
Born and raised in Montreal to a French-Canadian mother and a Jewish father, Myer expressed an interest in music early, at age 11. His neighbour Sagi, a member of local rap group NL5, brought Myer to his first recording studio at age 12, where he learned about audio production first hand. 
At 13, he studied piano and music theory under jazz legend Ernie Nelson. Sadly, Ernie passed away shortly after from natural causes, prompting Myer to compose a heartfelt piece to his teacher which he performed in honour of him at Concordia's Music Hall. He went on to study jazz theory and piano for 4 more years with one of Ernie's students.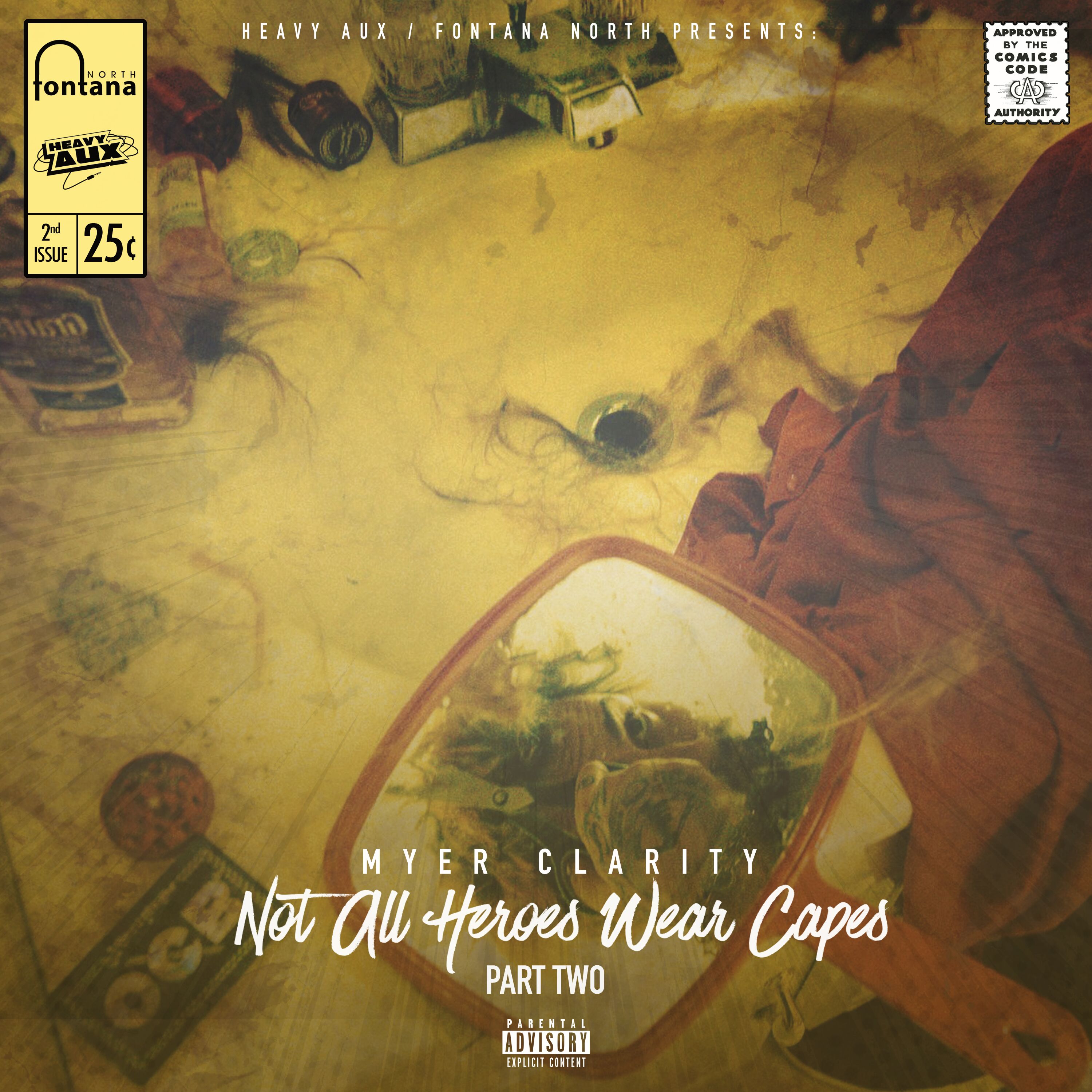 Myer wrote, recorded and released 5 EPs in his teenage years until his first break in 2012 when his single "Meet Me @ The Park" sky-rocketed to 30K views in its first few months. The single positioned Myer as a credible hip hop act with selling pop potential, it also earned Myer a name as a producer at age 18. 
After winning a series of local competitions, Myer moved to Toronto and toured the release of his follow up album B.Y.O.B [2015]. The album peaked at #9 on the CMJ charts and earned Myer nominations for 'Best Rap Single' and 'Best Rap Album' from Canadian Urban Television. Most importantly, the album caught the ear of Toronto rapper illvibe, who signed Myer to his Heavy Aux / Fontana North Label imprint in 2018 following the release of their collaborative "We Are The Aliens" [2017] project.
Myer Clarity's first solo label release "Not All Heroes Wear Capes Pt. 1" [2018] boasts two 10K singles on Spotify as well as features from Down With Webster's own Camm Hunter and Classified protege Kayo. Having toured Europe and North America extensively over the last 5 years, Myer is no stranger to the road as he hits the US to push his newest Fontana North distributed release "Not All Heroes Wear Capes Pt. 2" [June 28, 2019].
Check out "Not All Heroes Wear Capes" Part Two on Spotify
https://open.spotify.com/album/3ksxMJzSeCNBrwtSYmZDWM?si=QcsfERR_QhOAjKizh4oZLQ
For more visit www.myerclarity.com