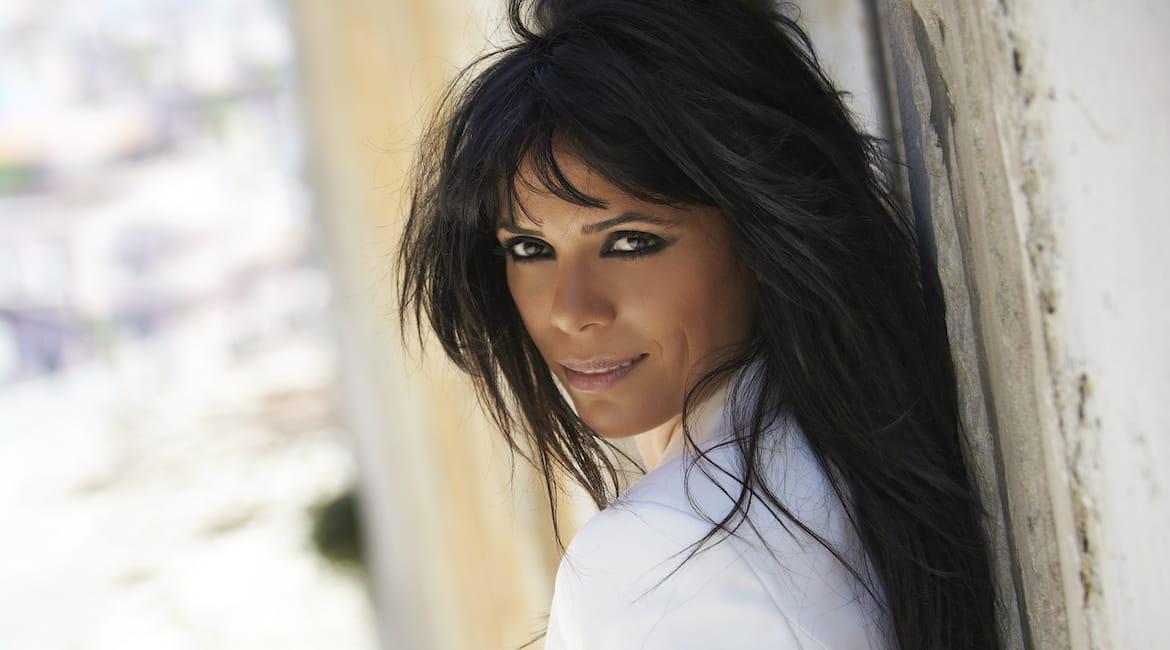 Fri Mar 20, 2020
Internationally awarded and honoured Canadian quintet Sultans of String collaborates with over 30 musicians on Refuge, including Yasmin Levy, Béla Fleck, Robi Botos, Ifrah Mansour, Demetrios Petsalakis, Imad Al Taha, Amir Amiri, Sammy Figueroa, Twin Flames, and many others on the wide-ranging treatise on displaced peoples, Refuge.
On this visionary seventh album, Sultans of String bring their unique brand of musical synergy and collaboration to bear on 13 songs that speak to the challenges facing the world's displaced peoples--their stories, their songs, their persistence and their humanity.
On track #11, Asi Soy (This is Me), the band combined songwriting with Yasmin Levy, an acclaimed Israeli artist known for her twist on Sephardic songs. The musical tradition came from her father who recorded and preserved folk songs in Ladino, a Judeo-Spanish language that emerged in the territories of the ancient Ottoman Empire after Jews were exiled from Spain in 1492.
"Being able to work with Yasmin Levy on this song was a distinct honour." says composer, bandleader and violinist Chris McKhool. "She is a true artist who pours her passion into every song she sings. We wrote the music and Yasmin wrote the lyrics, which was a great way to combine both our efforts to create a beautiful piece that speaks to the human condition."
Says Yasmin Levy, of Sephardic descent: "I am proud to combine the two cultures of Ladino and flamenco while mixing in Middle Eastern influences. I am embarking on a 500-year-old musical journey, taking Ladino to Andalusia and mixing it with flamenco, the style that still bears the musical memories of the old Moorish and Jewish-Spanish world with the sound of the Arab world. In a way, it is a 'musical reconciliation' of history."
The song's strings were recorded in Istanbul with Gündem Yayli Grubu, a collection of Roma string players that work with many Turkish pop stars. "They have a very distinct sound all of their own," McKhool says, "that cannot be replicated anywhere on the planet." Gündem Yayli Grubu gives a strong flavour of the 'old world' to "Asi Soy,".
Sultans Of String: Asi Soy video link:
https://youtu.be/dA7F06ma7Lc
History
Sultans of String have never taken the easy road. Since releasing their debut 2007 album, Luna, they've strived to make each chart-topping album more meaningful than the last. That included working with an orchestra (2013's Symphony!), teaming with Pakistani sitarist Anwar Khurshid (2015's Subcontinental Drift) and even crafting a world-music holiday album (2017's Christmas Caravan), which landed them on the Billboard charts and in The New York Times. The quintet's ambition and work ethic have garnered them multiple awards and accolades, including three JUNO nominations, first place in the International Songwriting Competition (out of 15,000 entries), three Canadian Folk Music Awards, and countless other honours. They received over 40 awards and nominations in total since 2007. In recordings, Sultans of String achieve in song what seems nearly impossible elsewhere, a true fusion of language, style, culture, and spirit.
Sultans of String raise awareness and funds while on tour for the UN Refugee Agency. They have raised over $8000 in 2020 to help provide medical supplies and attention, clean water, and shelter to some of the 70 million displaced peoples around the globe.
REFUGE, THE CAST:
Ahmed Moneka - IRAQ / CAN
Amir Amiri - IRAN / CAN
Anh Phung – VIETNAM / CAN
Anwar Khurshid - PAKISTAN / CAN 
Béla Fleck - USA
Demetrios Petsalakis - GREECE / CAN 
Donné Roberts - MADAGASCAR / CAN 
Duke Redbird - OJIBWE ELDER / CAN
Edmar Castaneda - COLOMBIA / USA 
Fethi Nadjem - ALGERIA / CAN 
Gundem Yayli Grubu - TURKEY
Ifrah Mansour - SOMALIA / USA 
Imad Al Taha - IRAQ / USA
Majd Sekkar - SYRIA / CAN
Marito Marques - PORTUGAL / CAN 
Matias Recharte – PERU / CANS
Meg Contini - CAN
Mehmet Akatay- TURKEY
Michel DeQuevedo - MEXICO / CAN 
Naghmeh Farahmand - IRAN / CAN 
Ravi Naimpally– INDIA / CAN
Rebecca Campbell – CAN
Robi Botos - HUNGARY / CAN
Sammy Figueroa - PUERTO RICO / USA 
Selcuk Suna - TURKEY / CAN
Suat Suna - TURKEY
Twin Flames - INDIGENOUS / CAN 
Waleed Abdulhamid - SUDAN / CAN 
Yasmin Levy – ISRAEL
Refuge available at https://music.apple.com/ca/album/refuge/1493601565