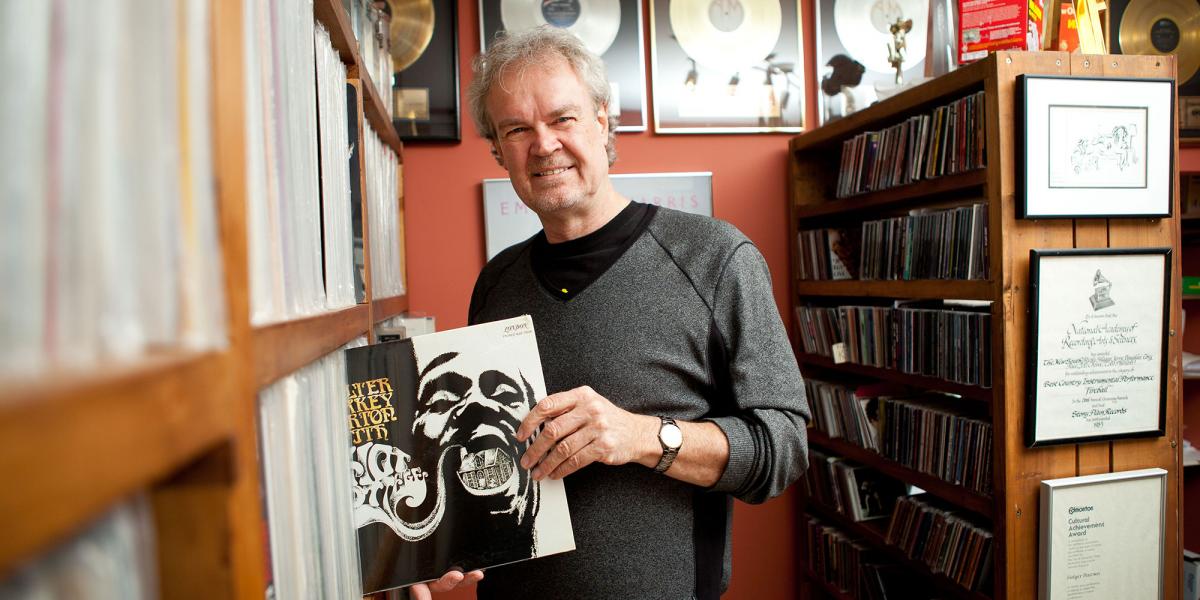 Sun Dec 04, 2016
While Holger Petersen's best known for his blues-based radio programs, he's just as interested in artists who work in other roots music genres — Cajun musicians Zachary Richard and Bobby Charles, Allen Toussaint, Sam The Sham, Van Dyke Parks, Rory Block, Mose Allison, Billy Boy Arnold, UK singers Maggie Bell and Maddy Prior (together), guitarists James Burton and Albert Lee (together) and songwriters Chip Taylor, Dan Penn/Spooner Oldham (together) and Tony Joe White are among those whose interviews are included.
Each of the conversations is introduced by Petersen's personal recollections of the artists he's meeting, and the book's foreword is contributed by Grammy-winning musicologist Rob Bowman. As Bowman explains, "Talking Music 2 is an important collection, as interviews with the majority of the artists included are not common and certainly do not get included in question- and-answer format interview anthologies such as this.
"The strength of these interviews is Petersen's conversational tone and the ease he has with the artists he is talking to."
In addition to his ongoing 30-year run at CBC, Petersen has hosted "Natch'l Blues" on the Alberta radio network CKUA since 1969. He estimates that he's done well over 3,000 interviews — and the conversations in Talking Music 2 were originally recorded for his radio programs, or at side-stages at folk festival.
Holger Petersen heads up Stony Plain Records, Canada's longest running independent record label, which is celebrating its 40th anniversary this year. He's a member of the Order of Canada and the recipient of two honorary Doctor of Letters degrees for his contributions to music. In addition, Petersen was a founder of the world-renowned Edmonton Folk Festival.
"Many of the artists I've talked to are no longer with us," he says, "but they seem to come to life again in these conversations.
"Some of them may not be well known to a wide public, but every one of them has made significant contributions to roots music. And this book — like Talking Music 1 — honors the music they've given to the world."
Book launch events: Talking Music 2 will be featured at the Blues Summit in Toronto in January, at signing events in Edmonton and Calgary, and at SXSW in Austin, Texas, in March.
When: Available in bookstores and at Amazon on December 19, 2016; $19.95 in Canada and U.S., £9.95 in the UK.