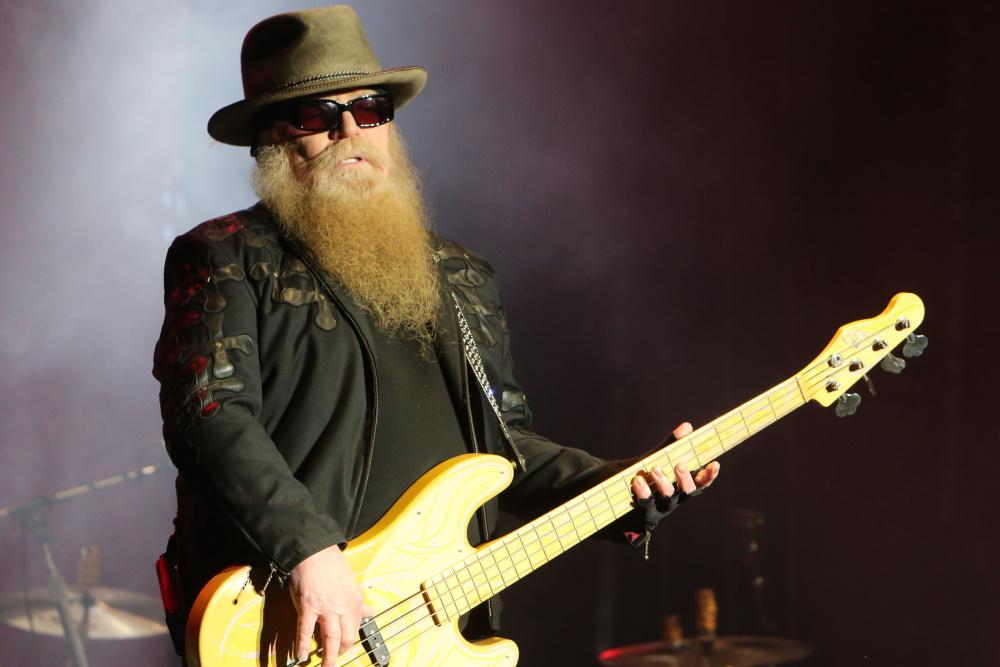 Fri Jul 30, 2021
Dusty Hill, the cofounding bassist of ZZ Top, died in his sleep on Wednesday, May 28, 2021 in Houston,Texas at the age of 72 according to social media announcements.
Born May 19, 1949, Joseph Michael "Dusty" Hill (May 19, 1949 – July 28, 2021) was an American musician who was the co-founder, bassist and secondary vocalist of the American group, ZZ Top. He also played keyboards with the band. He was inducted into the Rock and Roll Hall of Fame, as a member of ZZ Top, in 2004.
Hill, his brother, and future fellow ZZ Top member Frank Beard played in local Dallas bands the Warlocks, the Cellar Dwellers, and American Blues. From 1966 to 1968, American Blues played the Dallas-Fort Worth-Houston circuit. In 1969, Hill was a member of a fake version of the British band the Zombies with Beard.
In 1968, the band decided to leave the Dallas–Fort Worth area and relocate to Houston. At this time, however, Rocky Hill wanted to focus on "straight blues", while Dusty wanted the band to rock more. Rocky left the band and Dusty and Beard moved to Houston, joining guitarist/vocalist Billy Gibbons of Houston psychedelic-rockers Moving Sidewalks in the recently formed ZZ Top just after they released their first single in 1969.  Hill played bass and keyboards in the band and was secondary lead vocalist. He sang lead vocal on "Tush", the band's first Top 20 hit and one of its most popular songs. 
Wearing their signature beards and beanies, Hill and Gibbons, along with Beard became one of the biggest bands in the world during the early MTV years, with their image of hot-rod-driving, woman-chasing rockers perfectly suited for the bourgeoning music video era. The onstage chemistry between Dusty Hill and Gibbons, and their synced choreography—shuffling in-step, dipping or flipping their instruments in unison—soon became another hallmark for the band. ZZ Top may have been pegged by some as gimmicky pop-rock cowboys in the '80s, but that's a nearsighted take. The veneer was just for show. ZZ Top's pre-MTV catalog is incredible in its own right. The trio was Texas' version of Led Zeppelin, and anyone who tried to cover their music quickly learned just how complex the music is.
Hill's on-screen appearances include Back to the Future Part III, Mother Goose Rock 'n' Rhyme, the July 20, 2009 episode of WWE Raw and Deadwood, and as himself in the 11th-season episode of King of the Hill, "Hank Gets Dusted", in which Hank Hill is said to be Dusty's cousin. He also made an appearance on The Drew Carey Show as himself auditioning for a spot in Drew's band, but is rejected because of his attachment to his trademark beard which he refers to as a 'Texas Goatee'.
In 2000 he was diagnosed with Hepatitis C and so ZZ Top canceled their European tour. Hill resumed work in 2002.  
In July 2021, Hill was forced to leave a ZZ Top tour after a hip injury. The band performed without him at the Village Commons in New Lennox, Illinois with Hill's guitar tech Elwood Francis on bass. Hill played with ZZ Top for over 50 years and after his death, he was replaced by Elwood Francis, in line with Hill's wishes. Gibbons confirmed that the band would continue with Francis, per Hill's wishes.  According to Gibbons, "Dusty emphatically grabbed my arm and said, 'Give Elwood the bottom end, and take it to the Top.' He meant it, amigo. He really did."
Hill is survived by his wife Charleen "Chuck" McCrory and his daughter Charity from a previous marriage. No cause of death of funeral arrangements have been announced at the time of this article.