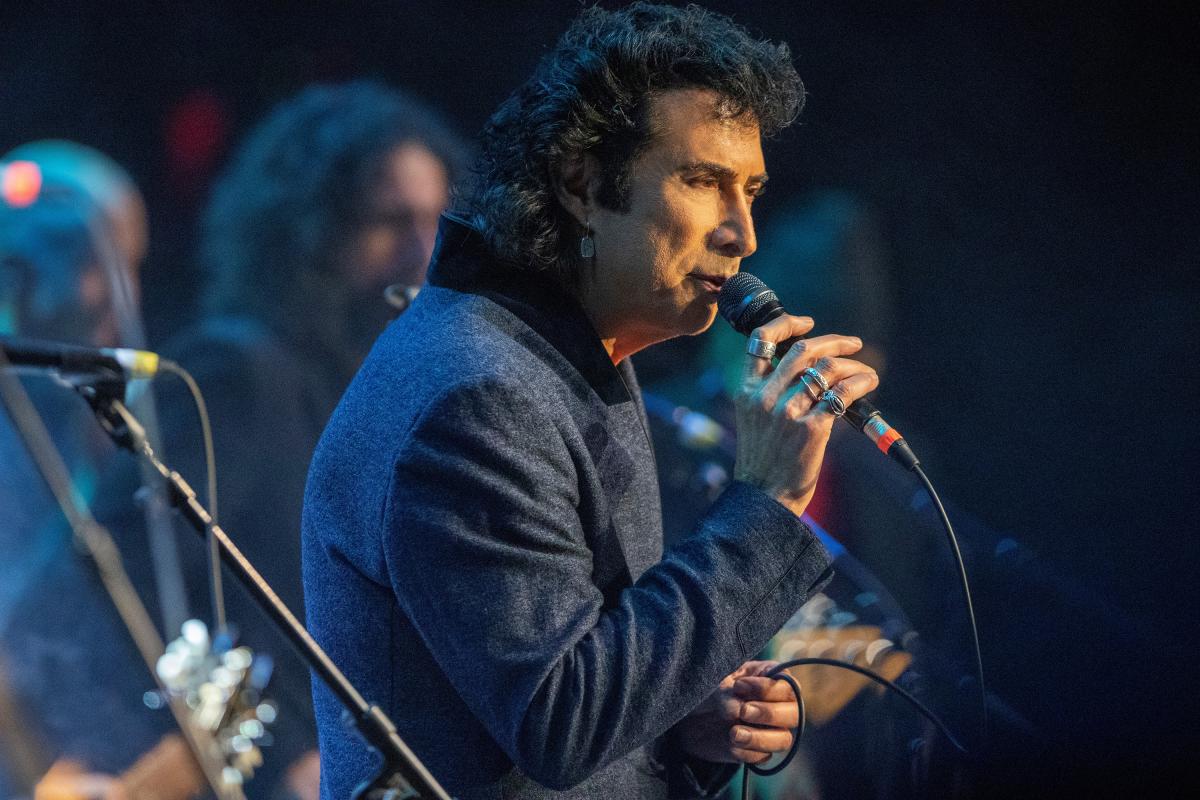 Fri Jun 18, 2021
The 17th Annual Andy Kim Christmas will make its live return to the famed Massey Hall on Wednesday, December 8, 2021. Tickets will go on sale Thursday, June 24, 2021.
The Andy Kim Christmas has been gathering friends and fans together to celebrate the spirit and generosity of the musical community with all proceeds going to charity. Last year, the concert brought people together from coast to coast on television, raising over $200,000 to bring its cumulative money raised to over $1.8 million. The program is the brainchild of music legend, and one of the evening's performers, Andy Kim.
"I have longed to do the Christmas show at Toronto's historic Massey Hall and with the support of Live Nation Canada, I am excited to be one of the first to perform after their restoration and bring The Andy Kim Christmas back in front of a live audience after many, many long months and hopefully raise an incredible amount of money for CAMH Gifts Of Light," said Andy Kim.
During this one-of-a-kind charity event, patrons will be treated to a classic variety entertainment show that includes holiday performances by some of the country's most sought-after singer/songwriters and performers. Past guests include Sarah McLachlan, Buffy Sainte-Marie, Russell Peters, Sean Cullen, The Sheepdogs, City and Colour, Nelly Furtado, The Strumbellas, Sloan, Tom Cochrane, Cowboy Junkies, Barenaked Ladies, The Trews, Feist, Amy Milan, Sam Roberts, Lights, Maestro, Alex Lifeson from Rush, James Black & Rick Jackett from Finger Eleven, Serena Ryder, Colin James, Sarah Harmer, Jacksoul, BUCK65, Honeymoon Suite, Arkells, k-os, Tom Wilson, Tomi Swick, Beverley Mahood, Bobby Bazini, and many more. Join us for a magical evening jam-packed with Canadian talent and Christmas music.
During the duration of the live concert, audiences at home will be encouraged to visit Donate.AndyKimMusic.com to support CAMH Gifts of Light, a 100% donation-funded program that meets the unique needs of its patients. Items provided by Gifts of Light, like emergency kits and pajamas, make a difference year-round, but particularly during the holidays. By supporting Gifts of Light, you can help more than 14,000 patients each year find the hope, strength, and courage they need to get through their hardest.
About Andy Kim was born in Montreal, Andy Kim was inspired by the Beatles, Hank Williams, Frank Sinatra, Elvis, Buddy Holly, and Bob Dylan. He found fame in New York City at just 16 years old when he wrote How'd We Ever Get This Way?, the first of nine Billboard Top 40 hits, including #1 songs Rock Me Gently and Sugar, Sugar, one of Billboard's "Greatest Songs of All Time." A true Canadian son, Andy has been awarded the country's top industry honor twice, the JUNO Award for outstanding achievements in the record industry, as well as the Indie Award for Favorite Solo Artist in 2005. Andy is a member of Songwriters Hall of Fame and was inducted into Billboard's Hit Parade Hall of Fame in 2010. Over his epic career, Andy has sold over 30 million records, with songs covered by music history's greats, including Wilson Pickett, Tom Jones, Ike & Tina Turner, and Bob Marley. His latest album, It's Decided, was released in April, 2015 on Arts & Crafts to critical acclaim. In May, 2016, Andy was inducted into the Canadian Music Hall Of Fame. Andy Kim's music can be heard in hit series such as Ray Donovan Mindhunters, Divorce and others. In 2018, Andy was inducted into the Canada's Walk Of Fame.