Fri May 22, 2020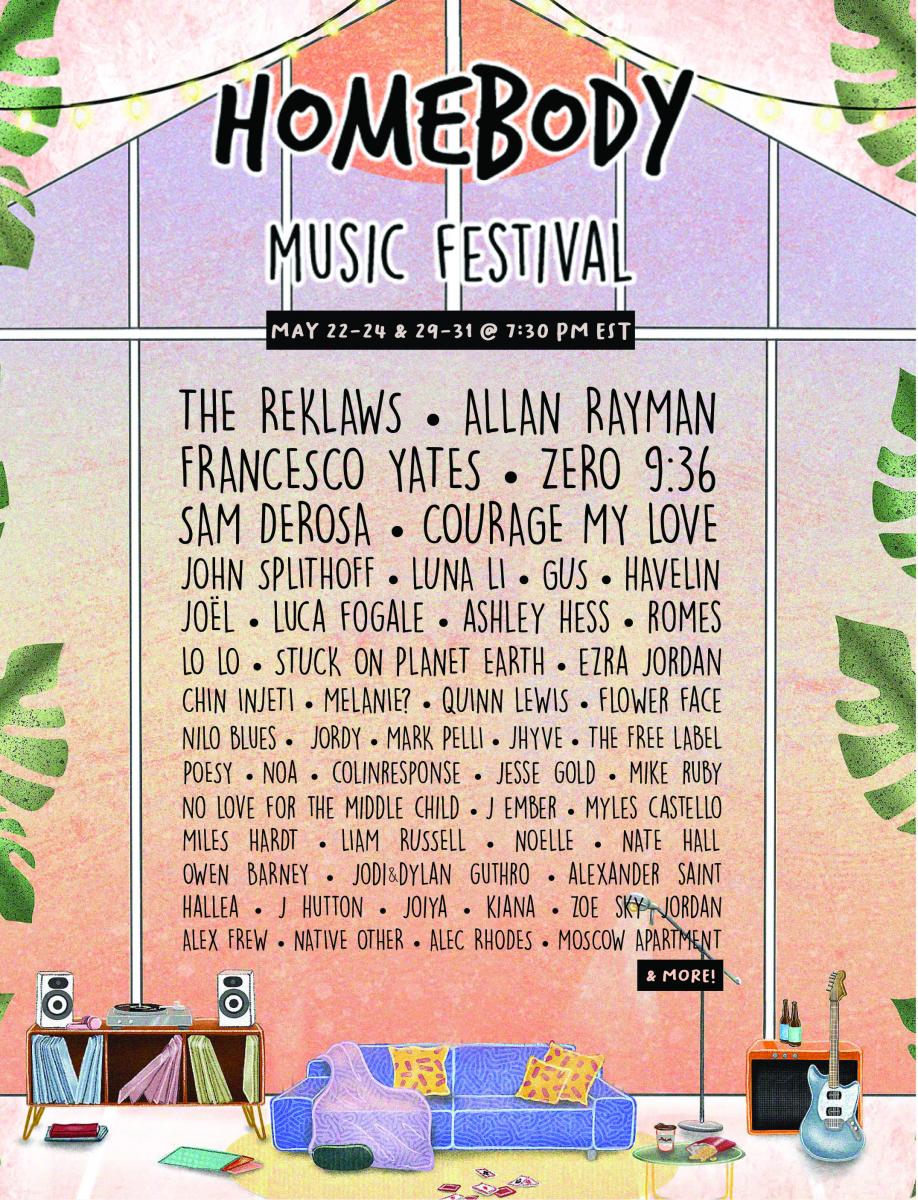 Canada's Homebody Music Festival Announces Artist Lineup for May Streams Hosted By & Featuring JUNO Awards Green Room Performer & CTV The Launch Finalist Ezra Jordan PLUS! 50+ Artists
Stir crazy music fans craving a festival experience for the ages are set to find one in the upcoming Homebody Music Festival — available online for six dates this May via YouTube Live.
May 22, 23 & 24 / May 29, 30 & 31, 2020
7:35 - 10:45 PM EST
Hosted and with a performance by Canadian R&B alt-pop artist, CTV's The Launch finalist and 2019 JUNO Awards Green Room performer Ezra Jordan, headliners and features for Homebody include Francesco Yates, The Reklaws, Allan Rayman, Courage My Love, Sam DeRosa, Zero 9:36, Ashley Hess, and more. In all, the festival will feature more than 50+ artists and cover a sonic cross-section of pop, alternative, R&B/soul, country, hip hop, and everything in between.