Fri Oct 11, 2019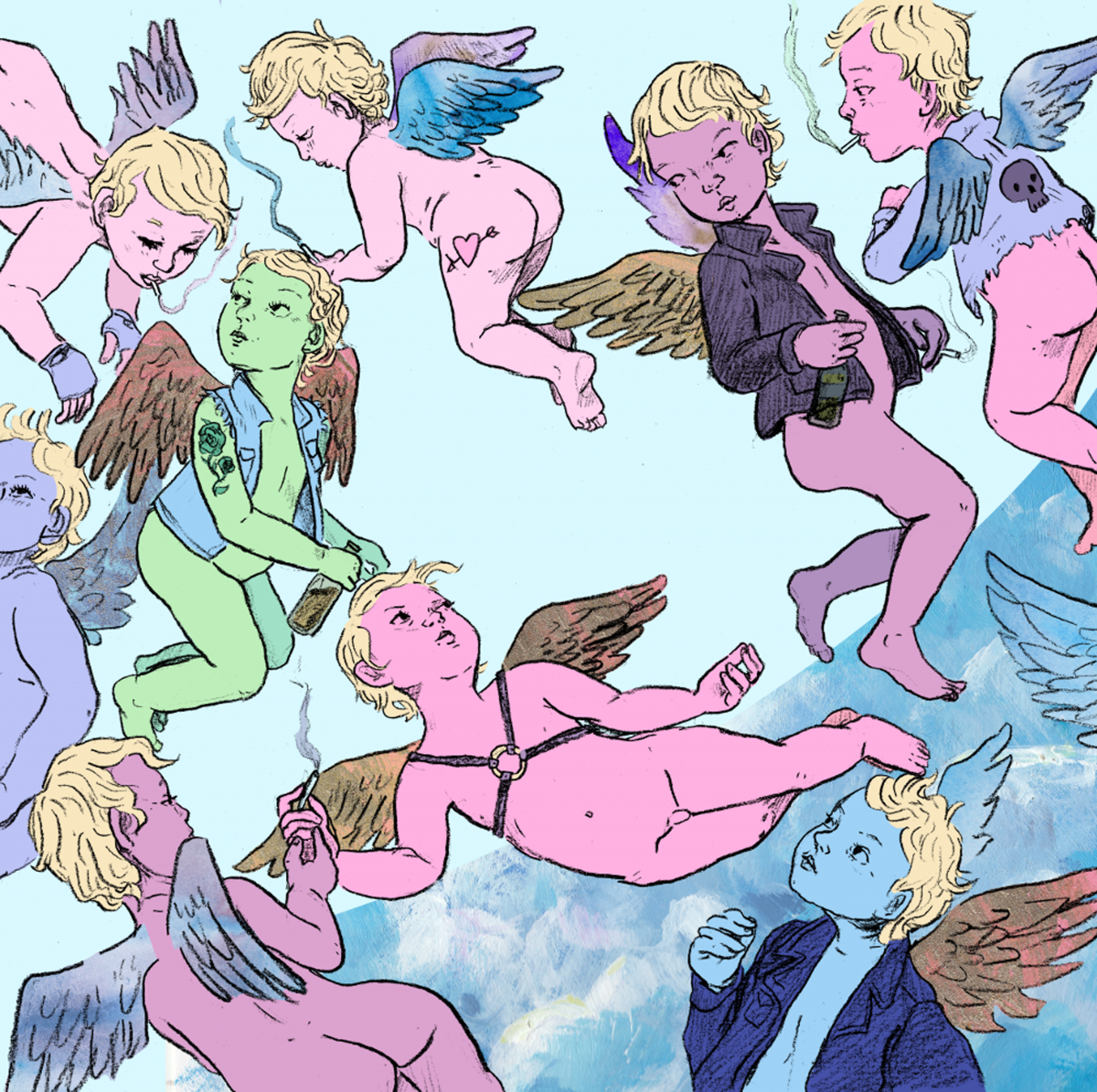 Canadian art-popsters Alexander and The Great Ones have unleashed their all-you-can-hear sonic buffet, SUPER TURBO and sophomore single "2 Yung 2 b in <3.
"I explored the sounds of the last century not as they were, but as they are," says frontman Alex MacNeil of the outfit's debut LP. "Think: heart still pumping, but flecked with rust."
It's an anticipated release from a group MacNeil affectionately dubs "desperate rogues" and "roving strays"; CBC's Carsten Knox named Alexander and The Great Ones as "Artist to Watch For" and The Coast lauds them as a "Young Upcoming Artist." "This was recorded with the help of many of Nova Scotia's finest musicians. And locally produced gins.
"Adulthood was like falling down a steep set of stairs," he continues, recalling how this all came to be, punked-up cherub cover art and all. "It happened so abruptly and before I knew it."
If there was a plotter following along, they'd map beginnings in what MacNeil describes as Nova Scotia's industrial northern mainland; from there, he'd complete music school in Sherbrooke, Quebec before venturing on to Grahamstown, South Africa.